Nissan's Qashqai has long been one of Nissan's most popular models worldwide. And especially so in the UK and across Europe. Since its inception in 2007, more than 5.5-million Qashqais have been sold globally. With such a vast customer base (it's one of the best-selling crossover SUVs ever), its success means that the Qashqai is the perfect platform to introduce new technologies to the masses.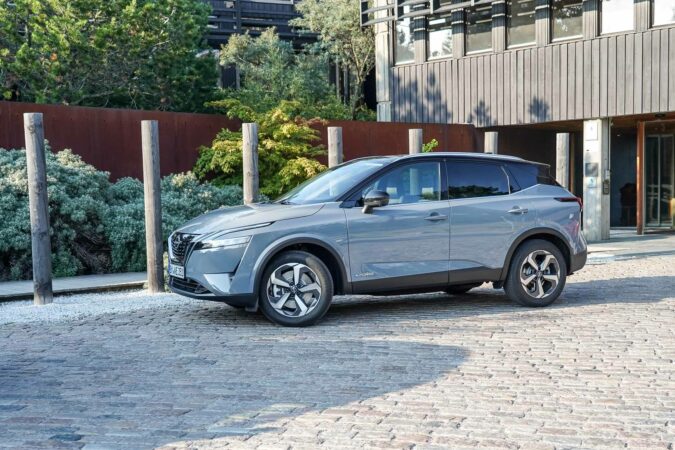 The latest such piece of innovation is Nissan's brand-new e-POWER powertrain. Its defining feature is the ability to be driven purely through an electric motor. This is then mated to a typical EV battery pack to provide a source of power, as we've become quite familiar with today.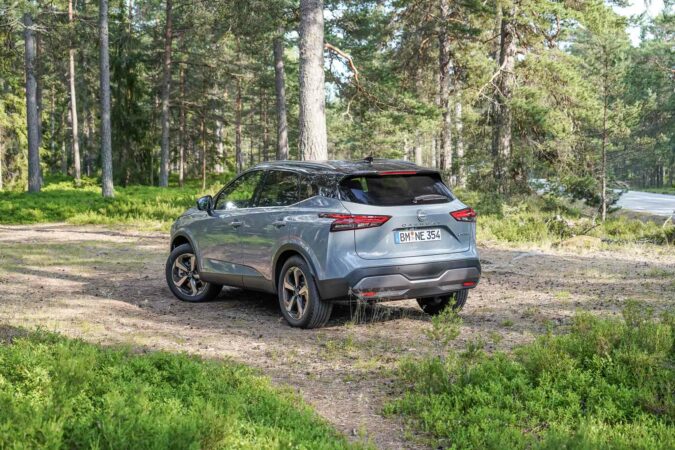 However, there's also an internal combustion engine that acts as a generator, as it runs in the background to keep the battery charged. This is very different from your regular hybrid vehicle, where the battery-and-motor combo runs in tandem with an ICE within the powertrain.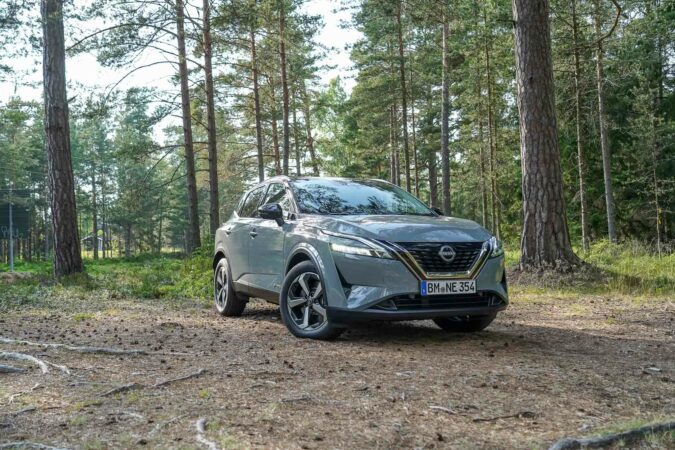 What Is The Nissan Qashqai e-POWER About?
But before we get too carried away with explaining the merits of this new e-POWER powertrain, has there been that much of a change with the rest of the Qashqai family? Well, the exterior is identical to every other Qashqai, barring the inclusion of an e-POWER badge. Although, there's one easy way to tell it apart from a regular ICE-only or MHEV Qashqai. This can be seen right around the front.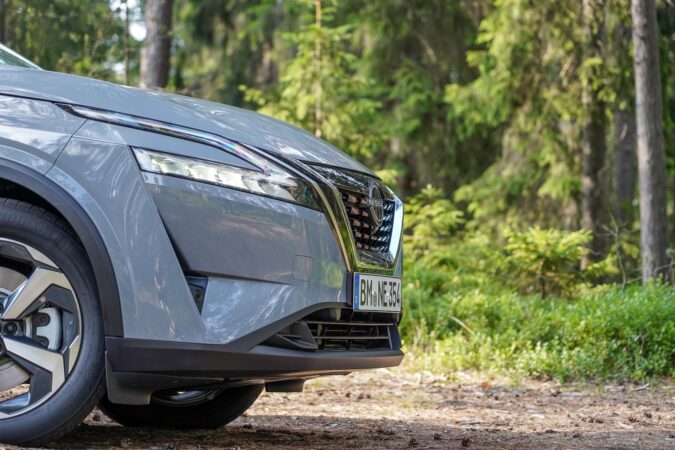 You may note the sleek addition of a black strip of chrome running over the front grille. This tells you that you're looking at a Qashqai with the fancier e-POWER powertrain. Albeit, it's quite a subtle hint. Otherwise, it's the same old Qashqai, which I think has evolved into a very handsome car. It echoes a bold, futuristic, aggressive, and sporting shift in Nissan's design language, all for the better.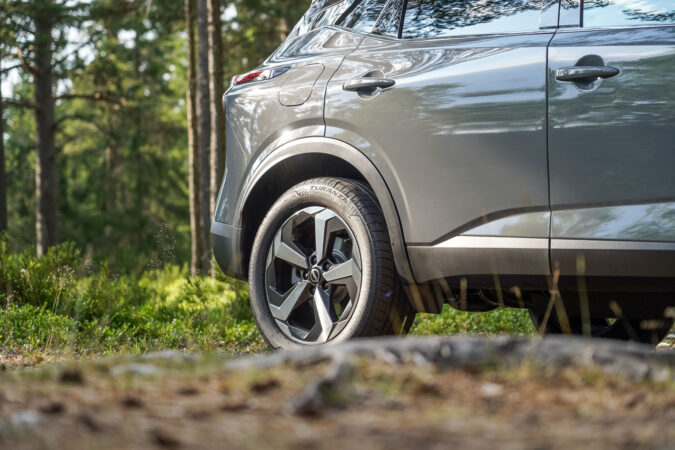 How Does It Drive?
Speaking of, we can finally talk more about e-POWER, and how it works. As we mentioned, the ICE is purely disconnected from the Qashqai's drivetrain, being relied on solely as a generator. The one and the only connection is through an inverter, which is how it'll charge up the battery to provide you with an extended range. This also means that the Qashqai e-POWER should be quite familiar to most.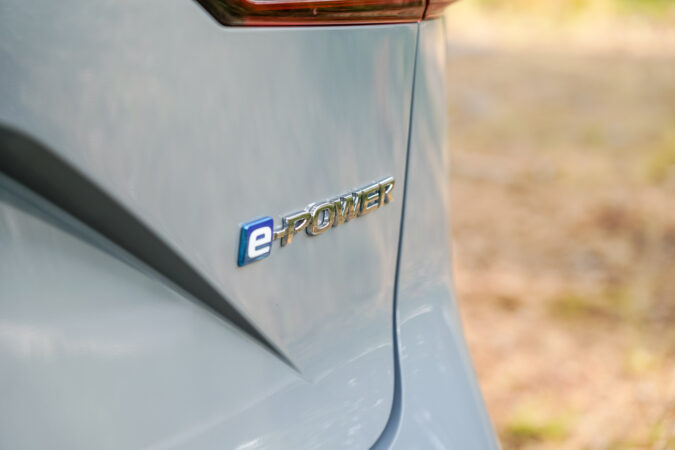 Just like most vehicles with an internal combustion engine, there's no need to fuss about having to plug it in and charge the 2.1kWh battery. Rather, all you need to do is fill it up with petrol. Using a fairly bizarre engine-generator set-up like this does come with numerous benefits compared to more conventional EVs. For starters, you can finally say goodbye to range anxiety for good now.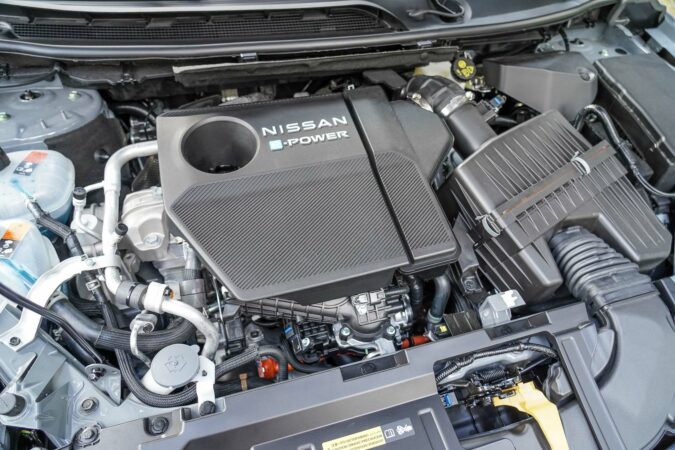 In the case of e-POWER, you could easily make a quick dash and splash at your local pump. And even then, you won't have to worry about stopping a lot, either. Fully loaded, a Qashqai e-POWER has the autonomy to keep on going for up to 1,000km. Or, around 621 miles – far higher than any production EV has been able to achieve, thus far.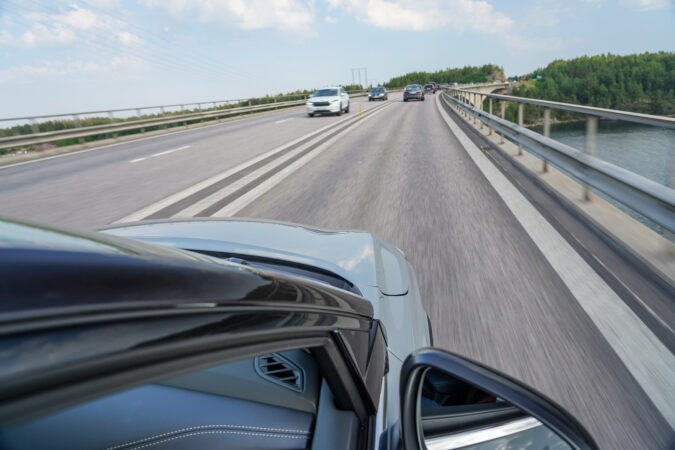 Plus, most people are likely more comfortable with the familiarity of using a petrol pump rather than an EV charging station. Once again, adding to that ease of use. When it comes to driveability, its new e-POWER system is able to absorb some of the benefits of a full-on EV, too. It drives just like an EV, as only the Qashqai e-POWER's 140kW electric motor supplies power to the driven wheels.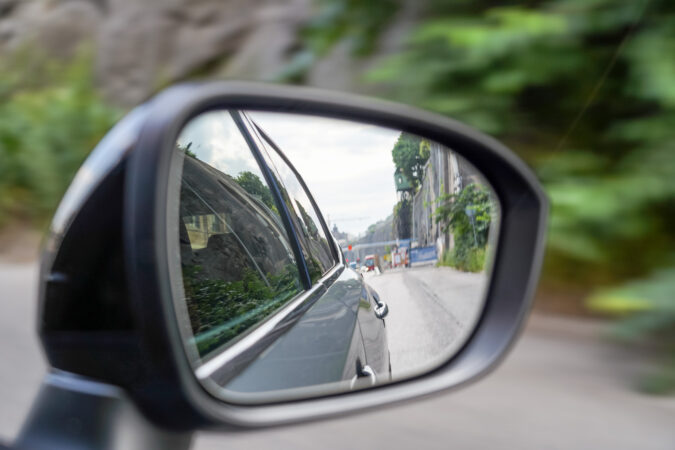 With that being said, you get that instant punch of torque straight off the line, just like an EV. On top of that, the Qashqai e-POWER is akin to an EV in that it's quiet, smooth, effortless, and refined while you're on the move. As I've experienced, there are barely any vibrations or rumbles from the 1.5-litre, turbo 4-cylinder engine. And, it ensures that power delivery is blissfully smooth and progressive as it tops up the batteries.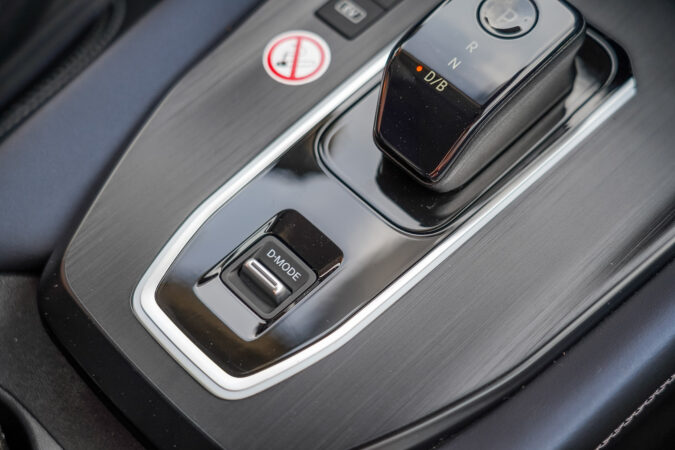 According to Nissan, the engine remains off 60% of the time. When it does kick in, it's subtle enough that you'd barely notice it turning on. As such, regardless of whether you're driving on the motorway or trapped within the urban jungle, the Qashqai e-POWER is an easy-going machine to interact with. There are also various drive modes for you to choose from, as well.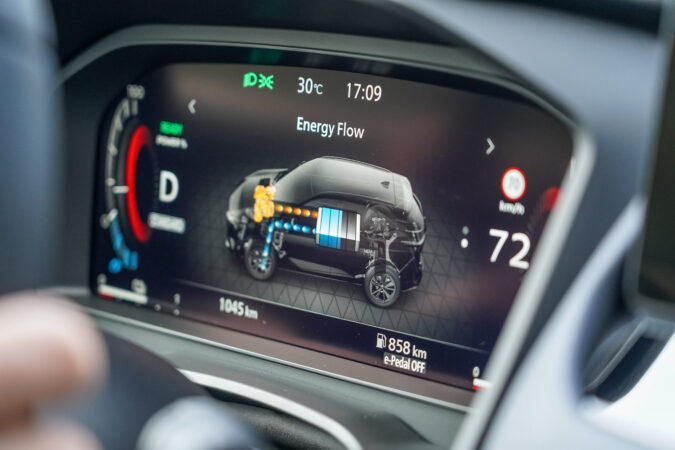 In its most economical ECO mode, you get a cruise setting that I find most suitable for all those long, monotonous motorway commutes. Basically, it tells the engine to not be as aggressive with regen and let the car cruise, whilst also changing the throttle map to be more gentle. It thus allows the e-POWER system to quieten down even further. If you want to relax even more, that e-POWER powertrain in the Qashqai is also mated to Nissan's familiar e-Pedal system.
This is their way of branding a one-pedal driving mode, so it'll be able to manage some of the braking force. While at the same time, using regenerative braking to eke out more range. In addition, you get an EV-only mode, too. This forces the e-POWER system to run fully off of the battery pack if you need to. However, with such a diminutive battery pack, it'll only manage single-digit miles at best before the engine will need to kick in again.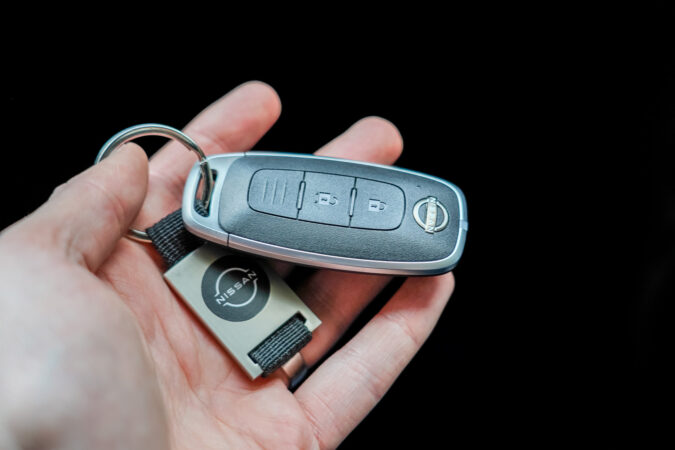 Despite all the benefits of an e-POWER powertrain, there are some slight drawbacks to consider. You may experience a slight uptick in MPGs and emissions compared to a plug-in hybrid. Specifically, this Qashqai e-POWER will average around 5.3L/100km (or about 53 UK-metric MPGs) as seen from our real-world testing. With a bit of effort, I think higher MPG could be achieved also. Granted, we'd be remiss not to mention the Qashqai e-POWER's inventive variable compression mechanism within the engine.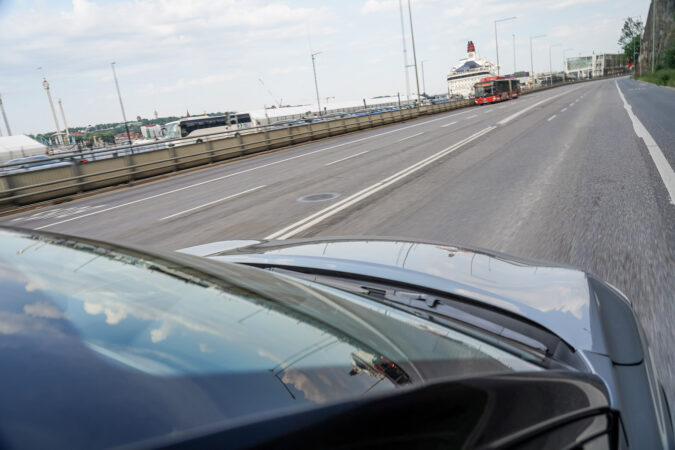 Cleverly, there's an actuator in the crankshaft that would pretty much change the compression ratio of the engine on the fly. This will vary on the situation. So, while you're cruising along and find that the engine doesn't need to be charging that much, it'll adjust the compression ratio to allow a super-efficient burn. On the other hand, it could change back the compression ratio if you're hitting it hard and require more power.
What Is It Like Inside?
The interior should be familiar if you've sat inside any new Nissan as of late. We've driven and reviewed a conventional Qashqai not too long ago. Comparatively, the particular trim of the Qashqai e-POWER here is far higher up in the food chain. This means you're getting a bigger and fancier 12.3-inch central infotainment system. And, another 12.3-inch fully digital instrument cluster.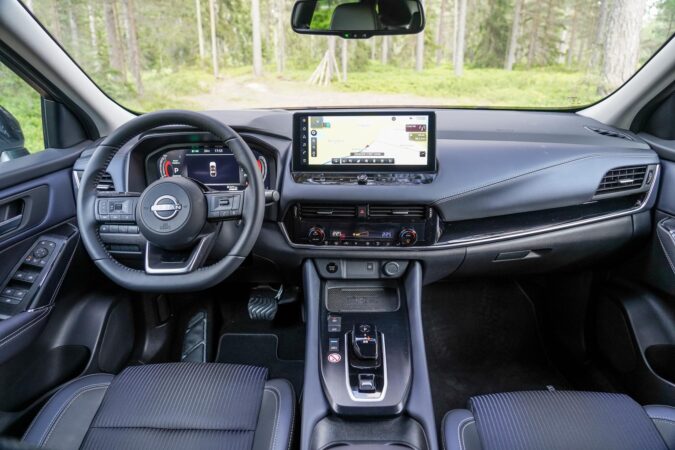 The latter of which allows you to more clearly see the e-POWER system at work, and what it's doing underneath. Elsewhere, and for a mainstream offering, Nissan is putting quite a lot of effort into its improvements in interior build and finishing. There are soft and squidgy touch points where it would matter most. Yet, this doesn't mean that Nissan has turned the Qashqai into a luxury car.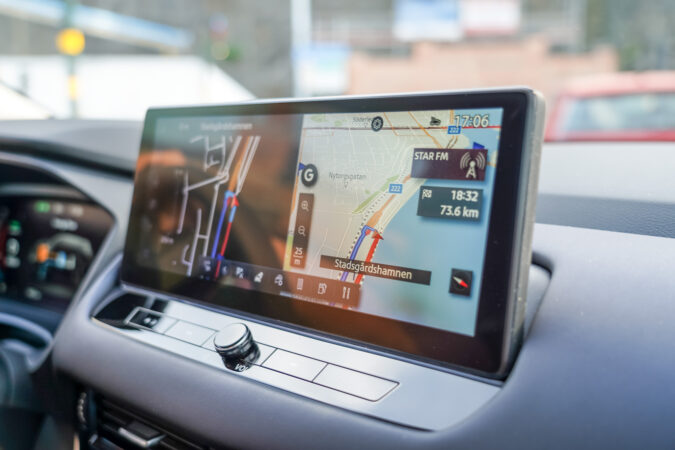 It's just as practical and utilitarian to use day-to-day. Additionally, it'll come with Nissan's ProPILOT active safety aids and driver-assist suite. Therefore, you'll get the entire package with their adaptive cruise control, lane-keeping assist, blind-spot monitoring, and so on. The other benefit of not having a huge plug-in or EV battery is that you also get a more typically-sized boot space.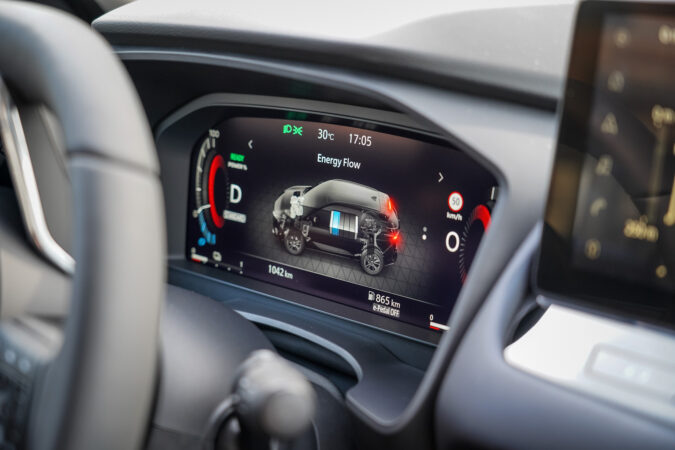 The Experience
Some might wonder if the Qashqai e-POWER is at all worth it over a cheaper MHEV, which has some elements of electrification built-in. Personally, I think it's certainly worth the consideration, especially once you find out its primary intent. The goal here was to create a stepping stone between a regular ICE vehicle and an EV. An MHEV, meanwhile, just feels like a more old-fashioned ICE in most regards.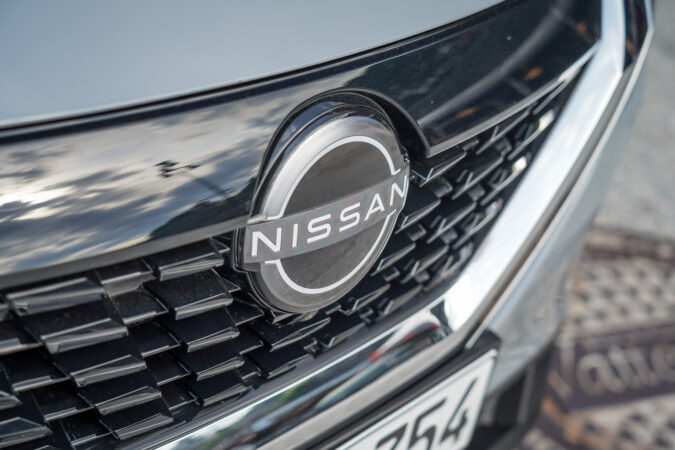 In the case of e-POWER, instead of needing new car buyers to get used to the quirks of an EV or plug-in hybrid… Driving and living with the Qashqai e-POWER allows you to more easily understand, step into, and be comfortable with how an EV powertrain works. Eventually, you'd be desensitized to how EVs are by nature, and would (hopefully) convince you to transition into a proper big battery EV down the line.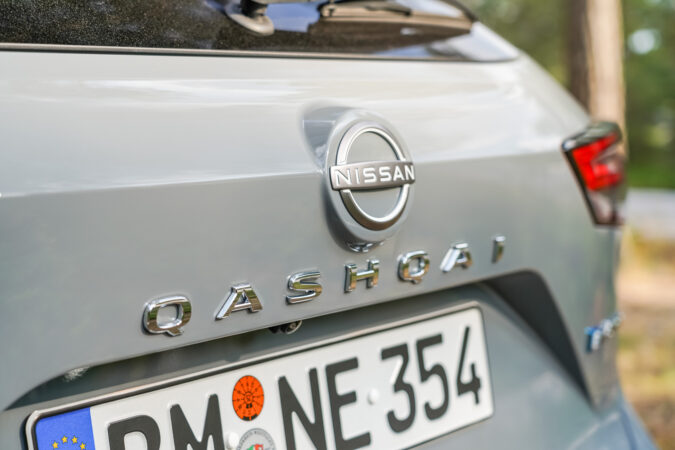 While we're at it, we've yet to discuss the Qashqai e-POWER's performance stats. So, how does that compare to an MHEV? In short, (and comparing it to a 1.3-litre MHEV Qashqai), it's pretty good. The e-POWER model has more horsepower and torque – 190PS and 330Nm respectively, compared to the MHEV's 158PS and 260Nm in the top-end trim. So, it's not surprising that the e-POWER is faster.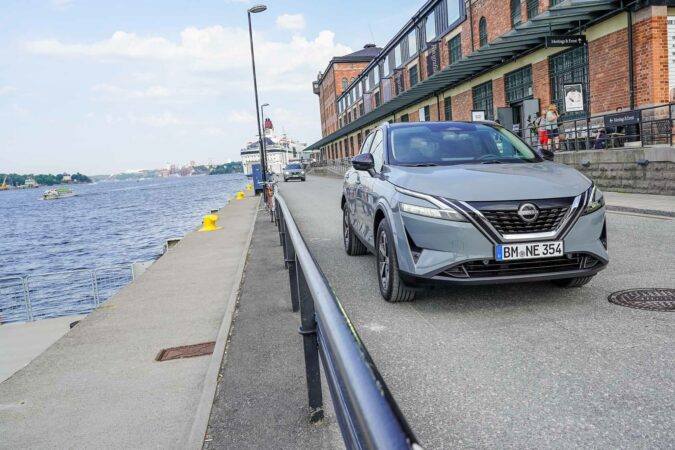 It's able to put out a 0-60mph time in a mere 7.9 seconds, while the MHEVs have to settle with 9.2 or 10.2 seconds, depending on the trim. But despite this increase in power, the e-POWER generates less CO2 – 119g/km compared to between 144g/km to 158g/km. Furthermore, we're also notching much lower fuel consumption – just 5.3L/100km compared to around 6.3L/100km to 6.4L/100km.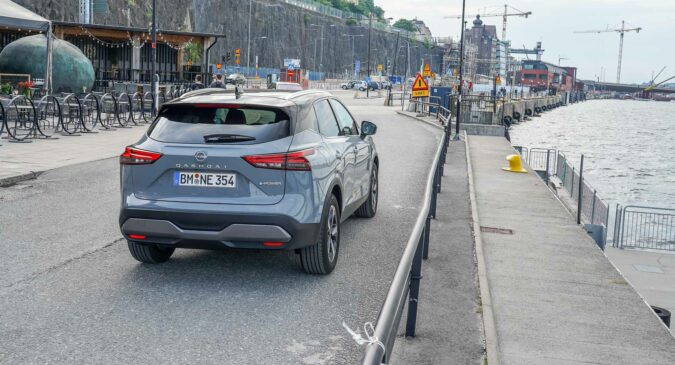 Nissan Qashqai e-POWER Cost
If you want to jump into a Qashqai e-POWER, there's a roughly £2,000 premium over the MHEV. The latter is already a £2,000 upgrade over the ICE-only Qashqais across the board. But going back to the e-POWER, the base Acenta Premium trim will cost you £32,940. This then tops out at the Tekna+ trim, which on the Qashqai e-POWER, will set you back around £40,980.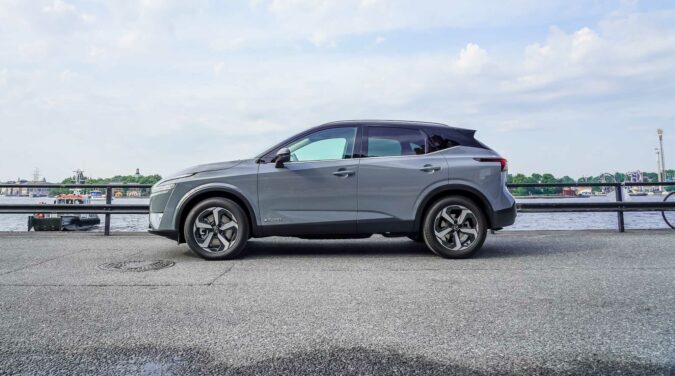 Considering what you're getting with the e-POWER over the Qashqai MHEV – its lower fuel economy, fewer emissions, more power, and a more refined ride – I'd say £2,000 is a pretty good deal. All those fuel savings alone should, over time, handily make up for that added expense. If you are getting one with the all-new e-POWER system, customer deliveries are expected to arrive in September 2022.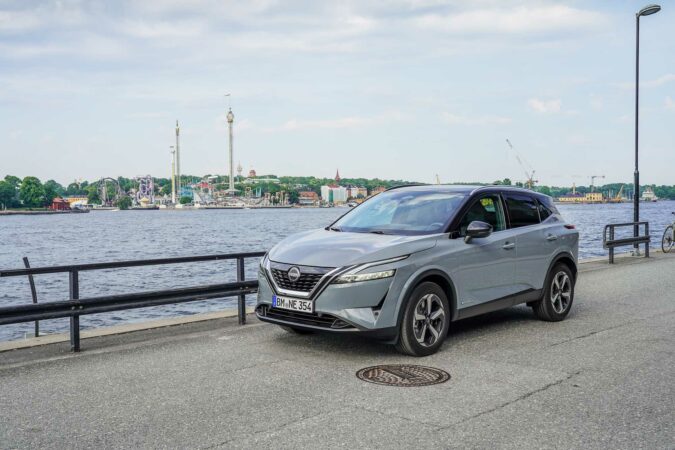 Verdict
In all, the Qashqai e-POWER is a welcomed addition to Nissan's current line-up. It provides entry-level car buyers with that premium EV driving experience and the many benefits. But at the same time, not having to force you to deal with that range anxiety trap. Compared to MHEVs, it's a fantastic step-up all-around, improving upon performance, efficiency, and overall refinement. In short, it's the perfect middle-ground and a great one-foot-forward approach for those inching their way into an EV.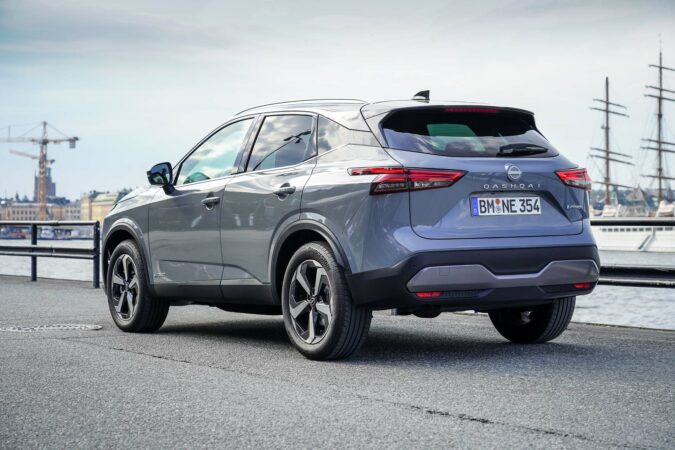 Specification
Nissan Qashqai e-POWER Specs

Price: From £32,940
Engine: 1.5-litre turbocharged 4-cylinder with an electric motor driving the wheels
Power: 190PS
Torque: 330Nm
0-62mph: 7.9 seconds
Top speed: 105mph
Weight: 1,612-1,728kg
Economy combined: 52.3-53.3mpg
CO2: 119g/km