Around half a year ago, I had a chance to drive the new and refreshed Nissan Qashqai. But, with a twist – it's now a hybrid. Well, mild hybrid, but nevertheless, it's a big step in the right direction for Nissan and the automotive industry in general. It was a brilliant all-rounder, with a good mix of tech, practicality, comfort, driveability, and features. The added efficiency of the MHEV is fantastic, too.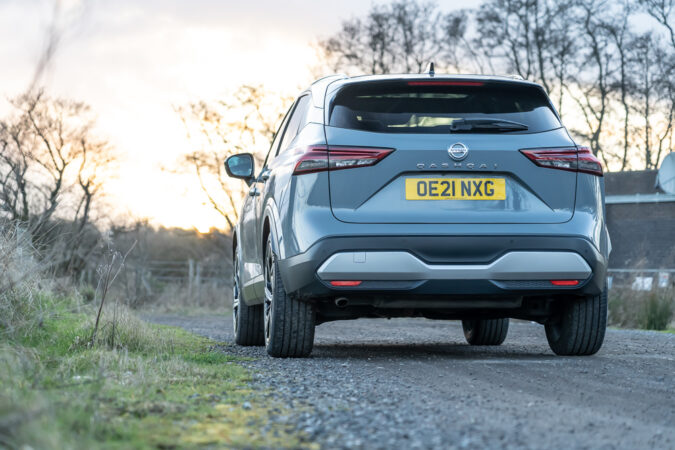 Yet, I wonder… What if you don't need that (mild) hybrid powertrain? It might sound rather silly to not opt for a hybrid car in 2022. However, with the added cost and complexity of maintaining, caring for, and later replacing that battery, there's a good reason why some folks prefer a full-on ICE car. If you're one of them, then there's good news, as the new Qashqai haven't all turned into hybrids.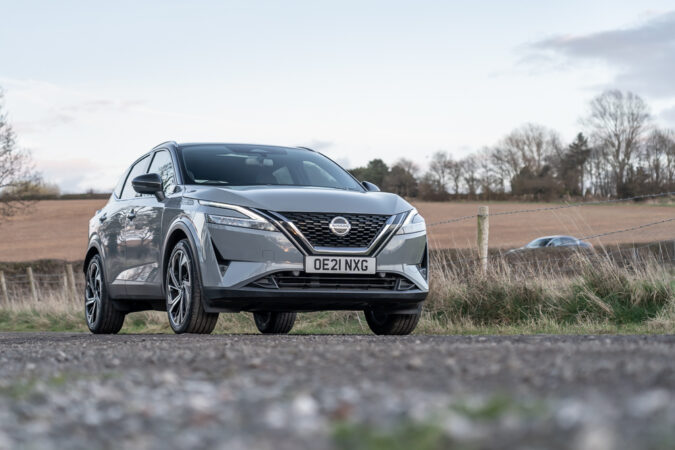 Here in the UK, Nissan still sells a non-hybrid variant. And, if you option it right (such as this top-trim Tekna+ model), it's cheaper and could be had with a manual gearbox. This particular variant maybe Nissan's volume seller within the Qashqai range. Nonetheless, is it necessarily the right pick for you? Or, should you pay a small premium to get a battery, motor, and Nissan's CVT automatic, instead?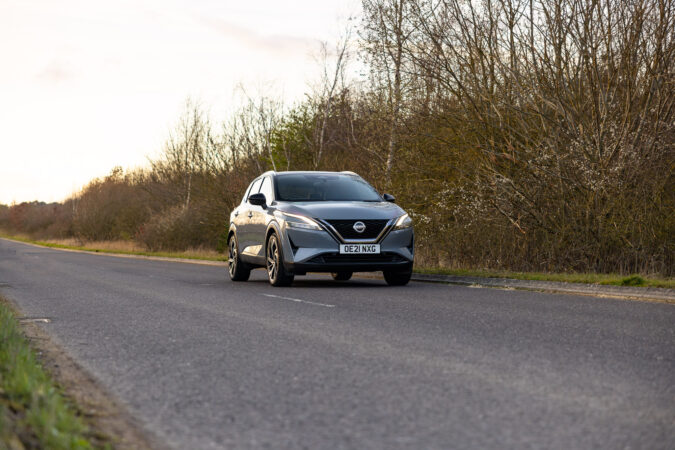 What Is The Nissan Qashqai Tekna+ About?
Nissan's Qashqai marks, among other things, a Herculean shift in Nissan's design language. Where it made gentler, curvier, and more sedately-shaped cars in the past, the Qashqai takes a different turn. It previews a bolder and more aggressive future for the brand. I think it's one of the best-looking SUV-slash-crossovers today. From the very front, you'll still find Nissan's quintessential V-shaped grille.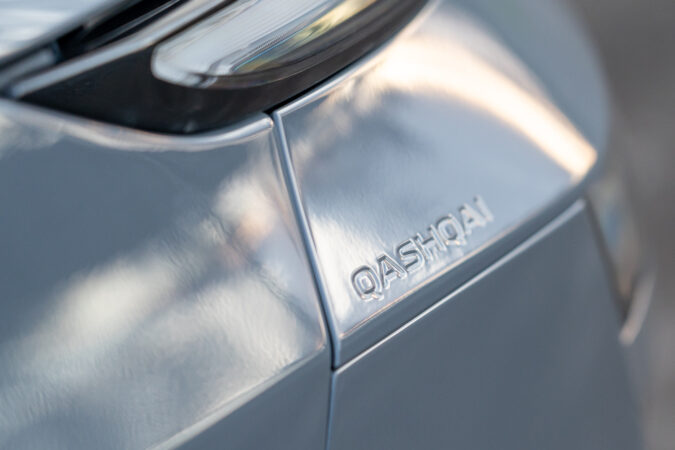 Elsewhere though, a lot has changed. This includes a sharper and slimmer set of head and tail-lights. There's a beautiful blend of razor-crisp edges with rounded surfaces. Despite carrying that familiarly crossover-esque silhouette, I reckon the Qashqai stands out enough that passers-by may need to do a double-take as you drive past. As I mentioned, ours here is the top-tier Qashqai Tekna+ trim.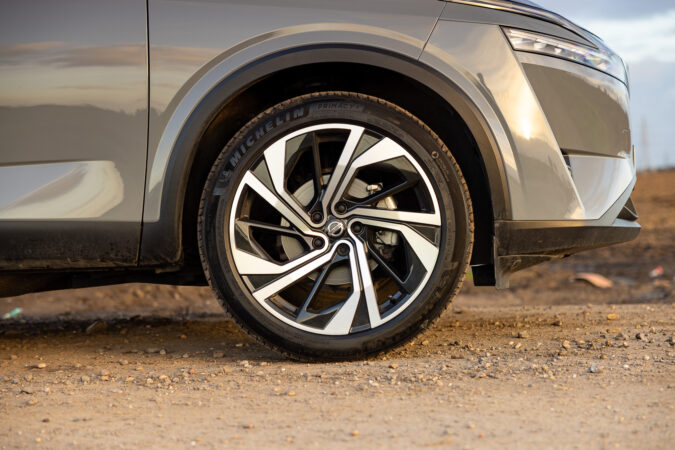 It does include extra goodies like a handsome set of turbine-style 20-inch alloys. Another interesting note with the design of the Qashqai is its dimensions. It's a fairly large crossover, although not overly big to a point where you'd struggle to manoeuvre it. Yet, and as we'll discover later, its interior space is rather large in contrast to how the car looks from the outside. Seemingly larger than it really is.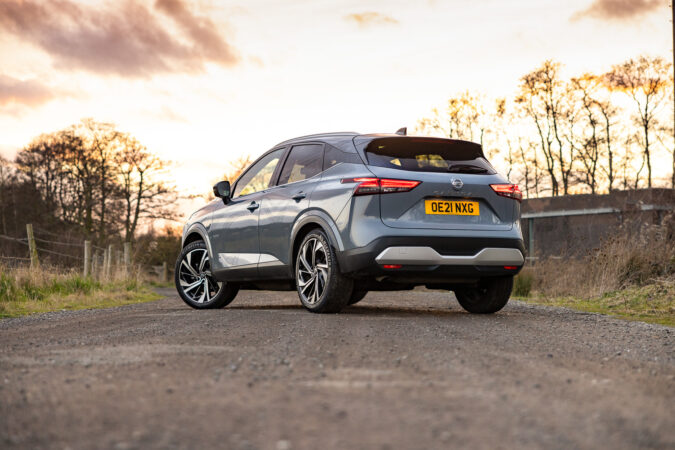 How Does It Drive?
So then, without the (mild) hybrid powertrain, does the lack of electrified boost affect performance? On paper, both the ICE and MHEV variants have the same horsepower figure, with 158PS (or around 156hp). However, the ICE version like ours here is down in torque by just 10Nm (260Nm compared to the MHEV's 270Nm). Thus you're not actually losing that much in raw power by picking the ICE one.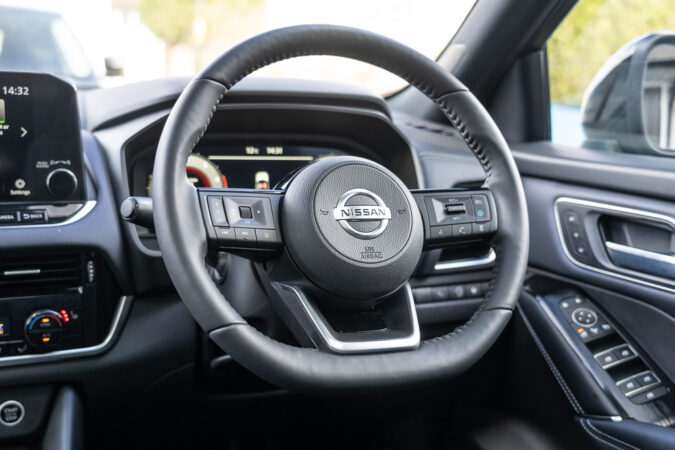 With that being said, "speed" was never a strong suit of the Qashqai, to begin with. Pin the throttle hard enough, and it still feels rather relaxed at best. You can sense the 1.3-litre DIG-T inline-4 working really hard to give you that ounce of athleticism. Granted, if you want your Qashqai to drive a bit sprightlier, I have one tip for you – turn on Sport mode, it does make it feel a bit more lively.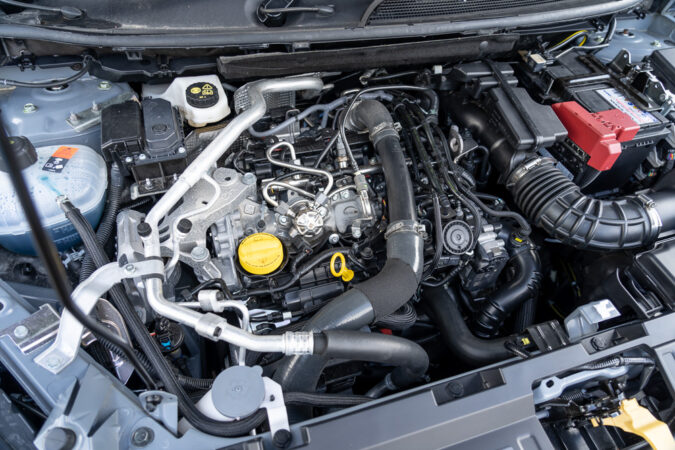 There's a noticeable jump in haste. It's just a tad speedier and more responsive. Still, let's not kid ourselves, the Qashqai was never meant to be fast. A noteworthy trait in this Qashqai is that 6-speed manual transmission. It's relatively easy to use and shifts predictably.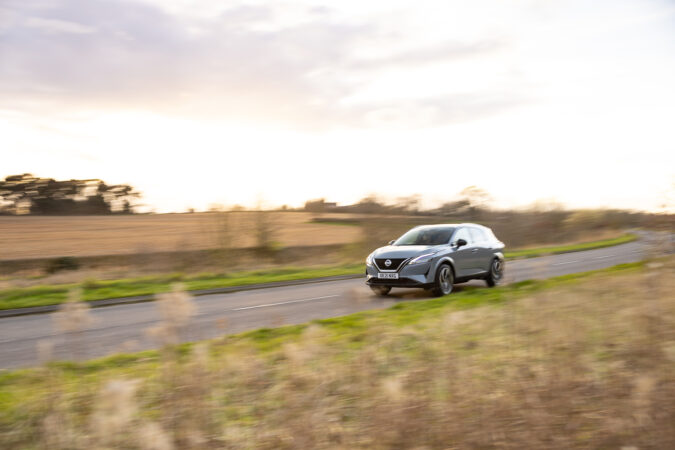 Regardless, I'd stick with the auto-CVT box if I could spare the extra cash. In my view, the driving experience with the auto is far more relaxing, effortless, and luxurious than the manual gearbox. In addition, its safety systems and driver aids (such as adaptive cruise control) work better with the automatic. After all, the computers are limited to what gear you've selected.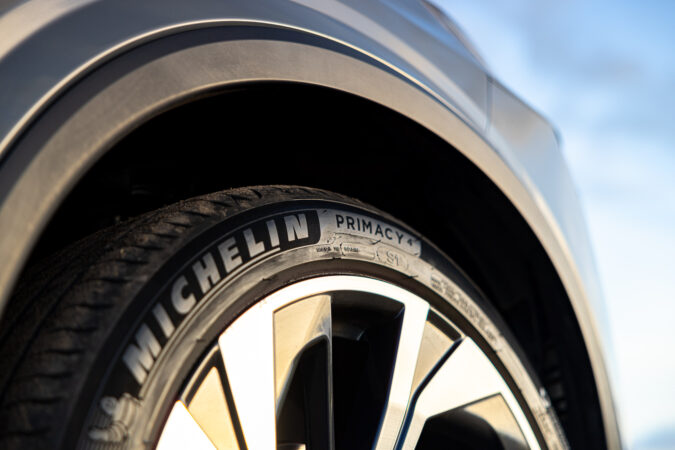 It's thus restricted if you're manually changing gears. Though the Qashqai is available with all-wheel-drive, ours here comes with just two-wheel-drive. That's paired with a set of Michelin Primacy 4 tyres. The Qashqai grips rather well, although the lack of AWD means that it might not be the best all-season car. At the very least, its loss of complexity is a boon for making it less cumbersome.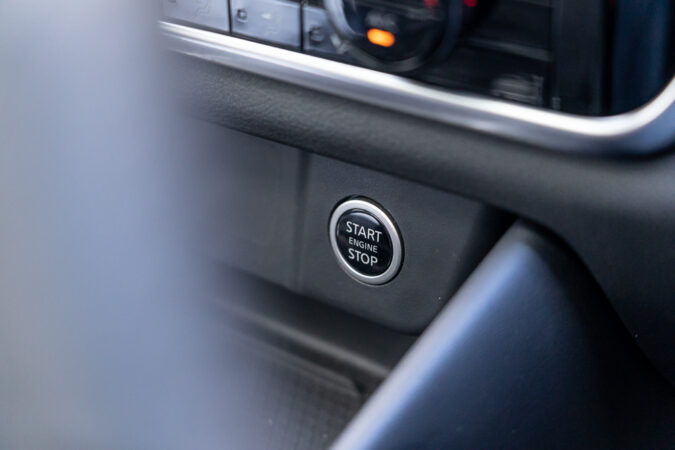 With less weight to lug around, this leads to the Qashqai (even without the hybrid) being quite fuel-efficient. In our range of testing across numerous terrain, I covered motorway driving, roads in and around the city and towns, as well as a bit of super light "off-roading" over some grassy ground. I managed to eke out around 38MPG on average, though careful driving may handily push that into the low-40s.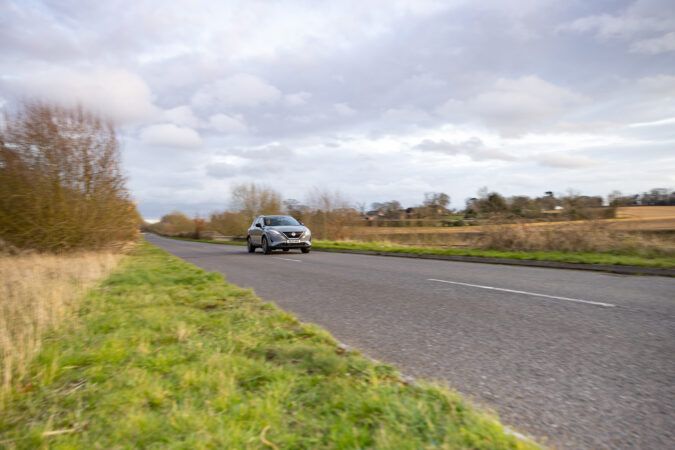 What Is It Like Inside?
The key focal point for the Qashqai's target audience is undoubtedly the interior. As a family car and a daily runabout, practicality gets an A+. Starting from the rear, its boot space is impressively vast, as much as it's well-thought-out in regards to cargo management. You could pop open the floor covers and find hidden compartments. Or, remove them entirely to enlarge the boot space even further.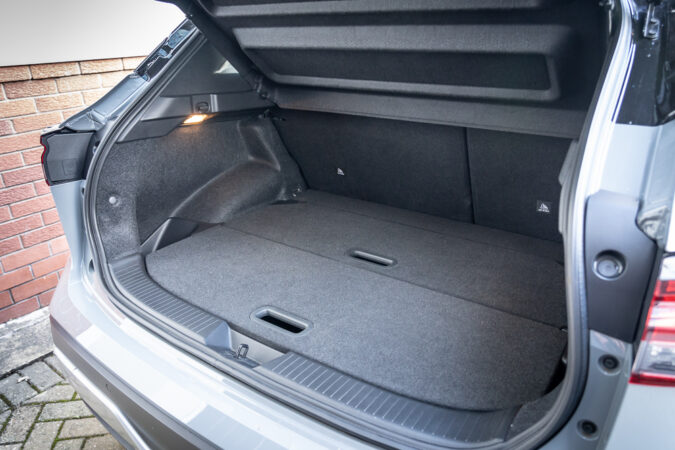 Alternatively, you could flip them open vertically to create barriers that'll prevent your luggage from moving around. Further up in the front, the leather interior feels rather nice, as the heated seating (plus, heated steering wheel) keeps me pretty cosy in here. If you're wondering about what legroom is afforded for rear passengers, it's decently roomy back there for three large adults.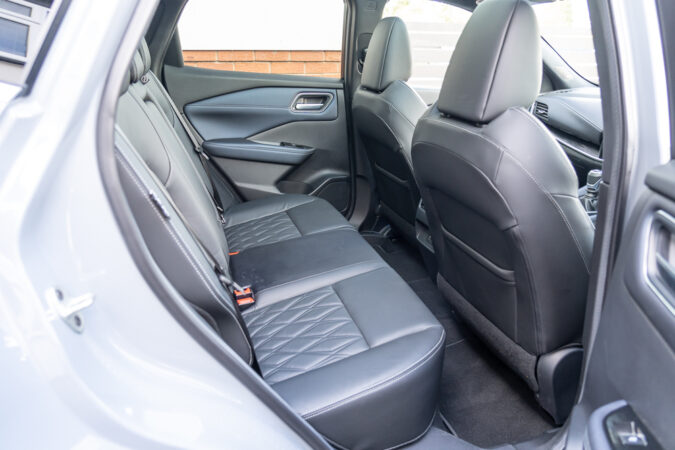 That's considering how the front seats have been adjusted to my lengthy 6'4 frame. Headroom front and rear are commendable, too. The feeling of spaciousness in the cabin is somewhat elevated by a large glass roof that's been included on our test car. If you need an upscale touch, there are loads of features that you can spec with the new Qashqai, including a massage function for the front seats.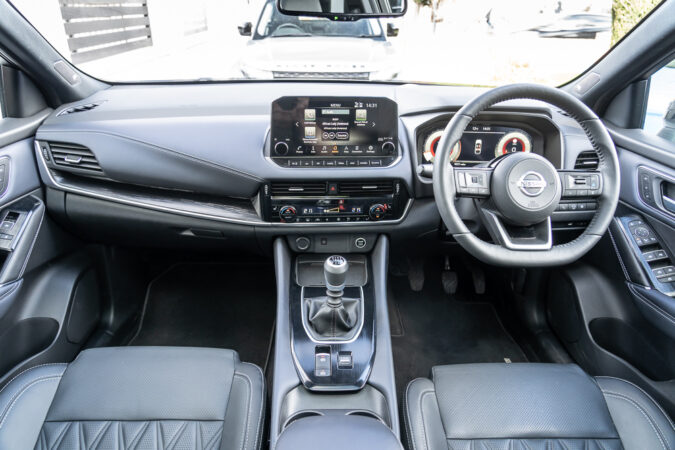 The Experience
Complementing its suite of interior comfort, the Qashqai comes with a variety of tech bits and bobs to keep you company on the road. Starting with the interior, there's a handy heads-up display that works decently well enough. Within eyesight, there are two large screens – one for the infotainment, and the other functioning as your digital gauge cluster. Let's start with the former of the screens.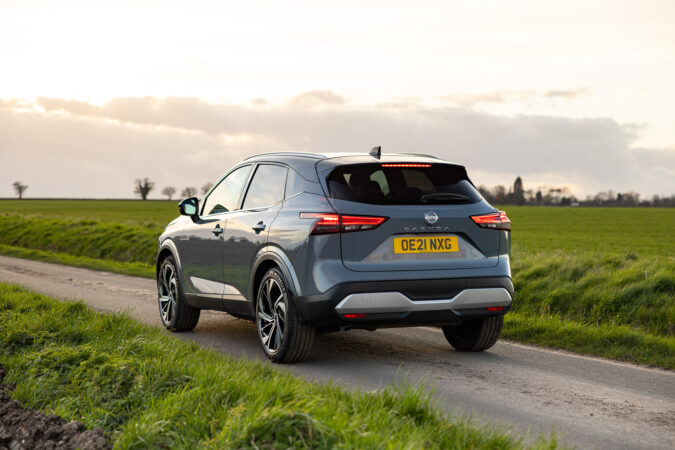 It's a 9-inch unit, filled with your usual Android Auto and Apple CarPlay (the latter could be enabled wirelessly!). If you'd rather not plug in your phone, the underlying systems are well-programmed and have intuitive user interfaces. There are no complaints from me as far as ease of use is concerned. If we turn over to the digital dashboard, it's certainly a substantial step-up from older Nissan models.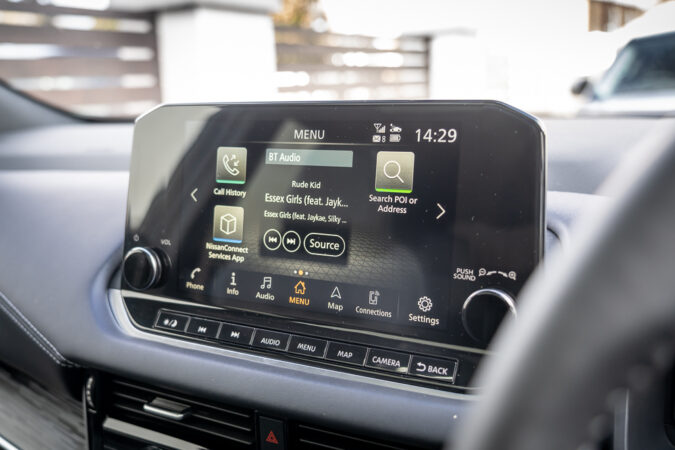 In the case of the Qashqai, it's a large 12.3-inch unit and is equally as well-configured as the central infotainment display. Their graphics are crisp and legible, with the information presented neatly within your view. Ours came with a BOSE sound system with 10 speakers, which sounded good. For what is considered to be a mass-market car, I'm quite surprised by the inclusion of ambient lighting, the interior looked great at night.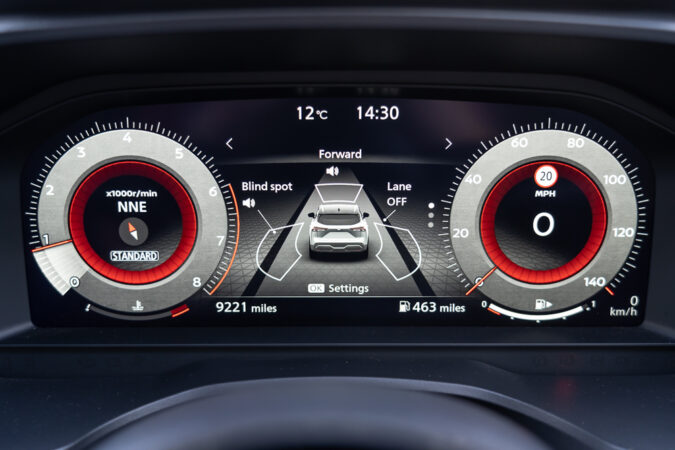 But anyway, let's move on to the myriad of safety systems and driver assists to make the art of driving the Qashqai that bit easier. As you're navigating around, there's a 360-degree view camera that'll aid you while parking or manoeuvring tight roads. Crucially, there are all the sensors and computers that activate while you're at speed. For instance, the car even keeps an eye on you to make sure you're paying attention.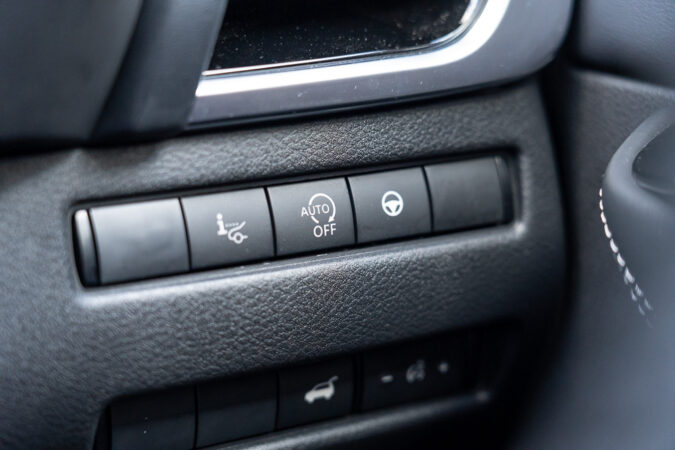 Moreover, there's adaptive cruise control, forward collision warning, and automated braking. Of that latter system, it primarily detects pedestrians, cyclists, or other vehicles crossing you at junctions. The list goes on with lane departure warning, lane departure prevention, blind-spot monitoring, on top of blind-spot intervention. Once again, providing an extra pair of eyes to those hard-to-see areas.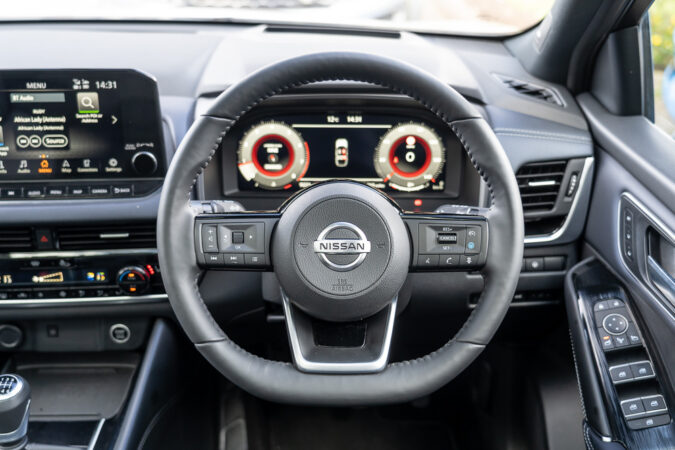 Nissan Qashqai Tekna+ Cost
As I noted earlier, this ICE Qashqai Tekna+ is cheaper than its MHEV equivalent, with a roughly similar configuration. So, how much cheaper is it, really? Well, our particular Qashqai here is around £35,320.00. This includes two costly options, the first being this beautiful ceramic grey paint for £745.00. Additionally, the two-tone finish with a black contrasting roof is another £400.00.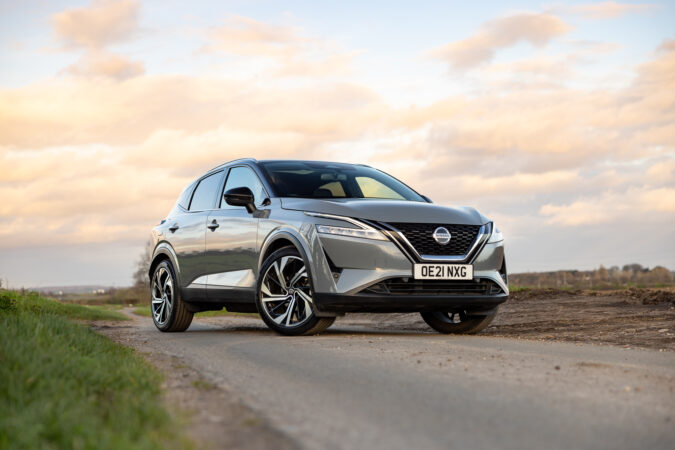 If we compare it to the MHEV variant, the ICE model is more or less £2,000 or so more attainable. If you ask me, it's well worth saving up to pay that premium for the MHEV with an automatic gearbox. For that higher cost, you're getting a more refined and cosier car to drive. But at the end of the day, that's a price that you'll have to justify paying, whether you want an ICE or MHEV powertrain.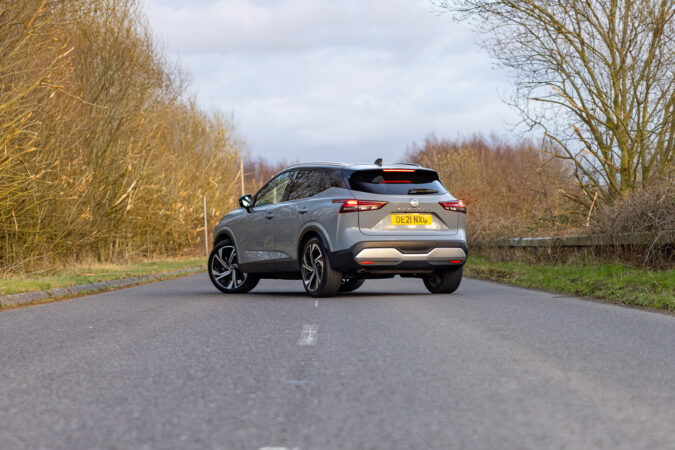 Verdict
In all, this Qashqai Tekna+ is just as good of a crossover-slash-SUV as we've reviewed it last time on our first drive. It'll make for a fantastic daily driver, with an abundance of practicality, comfort, technology, features, as well as being easy to drive. If you need a good do-anything vehicle, the new Qashqai is a reminder of why the older models have been so popular for much of the car-buying market here in the UK.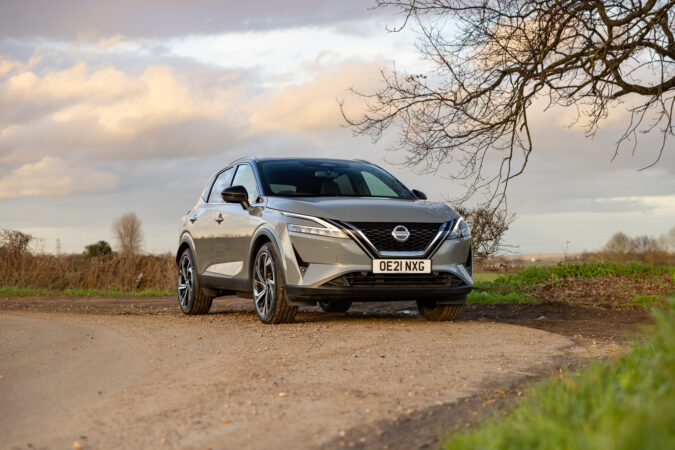 However, I do have to wonder about whether or not it's worth the money compared to the MHEV, as they're pretty close in terms of pricing. In practice, they're almost the same car, but the MHEV model is better to drive and live with, in my opinion. But hey, if you want a manual box and a car that may prove easier (and cheaper) to maintain down the line, the Qashqai Tekna+ might be perfect for you.

Specification
Nissan Qashqai Tekna+ Specs

Price: £35,320
Engine: 1.3-litre DIG-T inline-4
Power: 158PS
Torque: 260Nm
Transmission: 6-speed manual
0-62mph: 9.5 seconds
Top speed: 128mph
Weight: 1,466kg
Economy combined: 43.6mpg
CO2: 146g/km