Porsche, long the beloved purist's carmaker, now to has to conform to the era of electrification. You might look at that and think that the Stuttgart boys and girls have lost their mojo, swimming endlessly in a sea of lithium-ion. But just at their first proper go, they seem to have hit a home run. 'Taycan' is a portmanteau of two Turkic words, which roughly translates to "soul of a spirited young horse".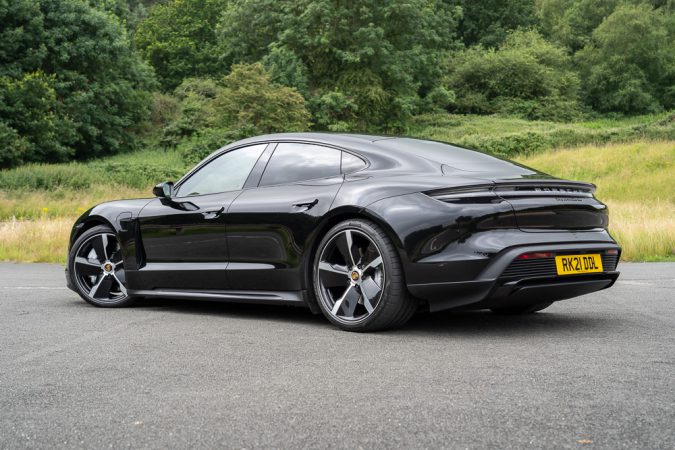 So, is the Taycan is a young horse born into a new age, or an old mustang trying to fit in with the kids? Well, Porsche isn't sacrificing anything with the Taycan, putting in a lot of technical wizardries to show off its mastery in the art of performance and dynamics, even when weighed down with batteries. Through our testing chamber, we have this, the new Porsche Taycan Turbo.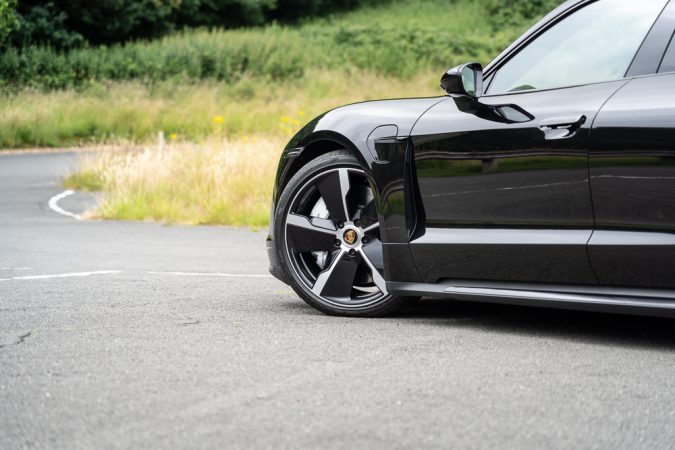 What Is The Porsche Taycan Turbo About?
Sitting just a smidge under the absolute nutter that is the Turbo S, our more "toned down" Taycan Turbo is no less insane. In any case, you can definitely see the shared familial traits between them, and the rest of the Porsche stable. Removing the badge, you can still sense that it shares blood with other timeless classics like the 911. In fact, a lot of passers-by confuse the Taycan with a Panamera.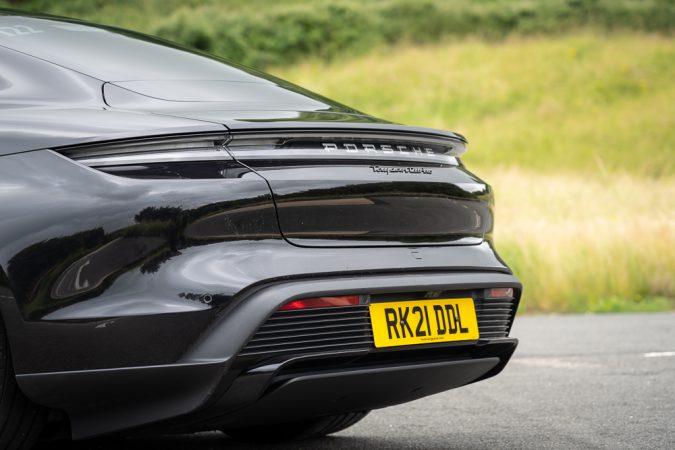 Although that's no bad thing, given how handsome the Panamera has grown into. Comparatively, the Taycan is more muscular, with its thick haunches and wide frame. It appears to squat low to the ground, too. Porsche's Taycan as a whole lacks the theatre or the funk that other carmakers want to display in their EVs, such as retro-futuristic design cues. But the Taycan is certainly more contemporary and very Porsche indeed.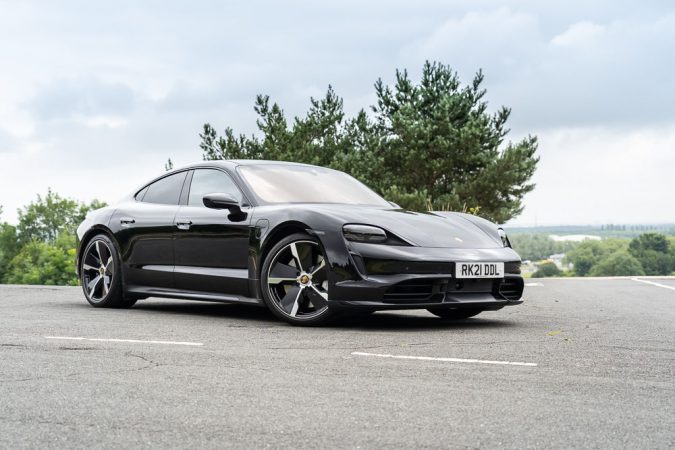 How Does It Drive?
That said, while the Taycan Turbo's looks are nothing to write home about, the performance is mind-boggling. Underneath is Porsche's "E-Performance" powertrain, with dual Permanent Magnet Synchronous motors front and rear. You have a single-speed gearbox mated to the motor up front, and a two-speed transmission with the motor in the back. In the middle is a 93.4kWh battery.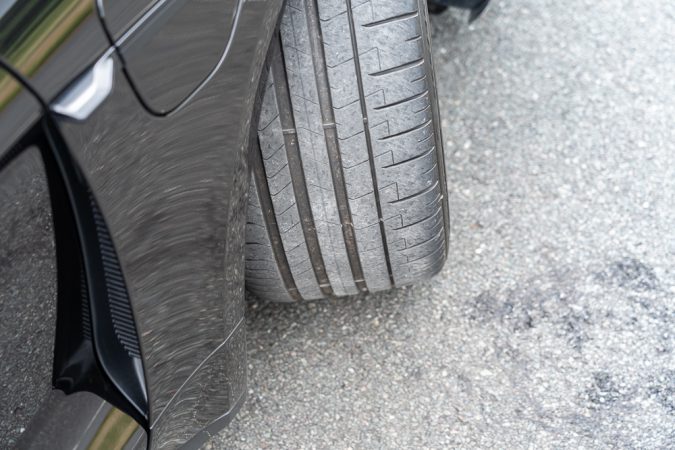 Altogether in this Turbo spec, and it outputs a grand total of 680hp. To be fair, the actual figure is "only" 625hp, with the remaining 55hp unlocked only with a pre-launch control over-boost. But despite all that, the 850Nm of torque is readily available to kick you into your seats. A sprint from 0 to 60mph takes 3.2 seconds, while the Taycan will keep on going to a top speed of 161mph.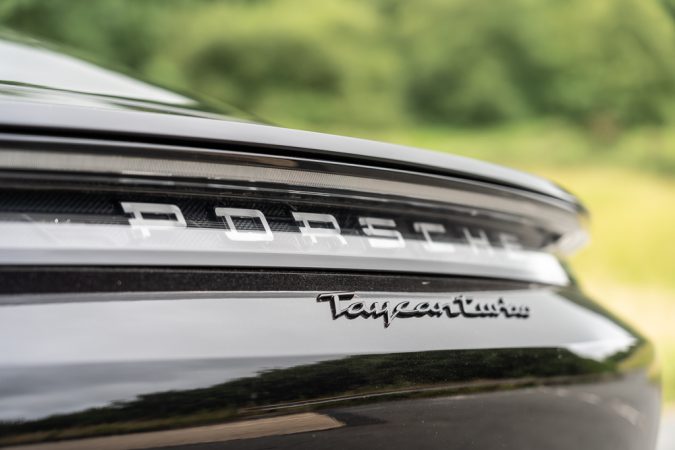 These numbers are truly ridiculous, and not too long ago, were confined only to the race track. Yet, straight-line speed is but barely half the story, as the Taycan does well in the bends, too. While it's quite porky at 2,300kg, it has that typically Porsche feel in the handling department. That is to say, that it handles and drives like a car that's several hundred kilogrammes lighter than it actually is.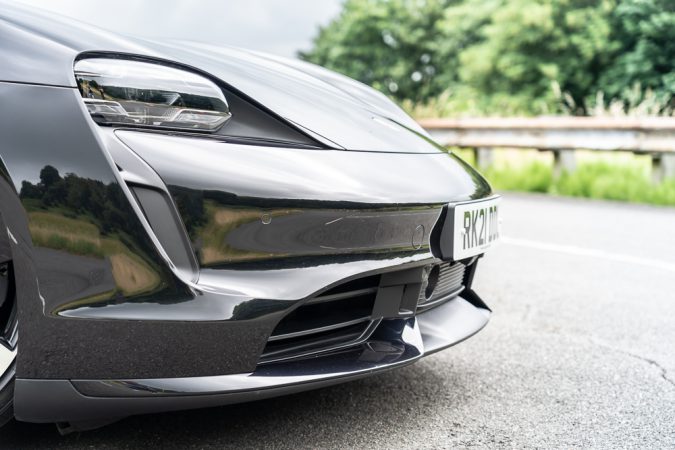 It doesn't turn like a more nimble 911, but it's not too far behind. We can attribute some of these to the clever electronics to manage the chassis, traction, stability control, as well as torque vectoring and active suspension. The steering is precise – just point and shoot. The power is progressive, delivering torque as steadily and explosively as you need to. Then, there are the brakes.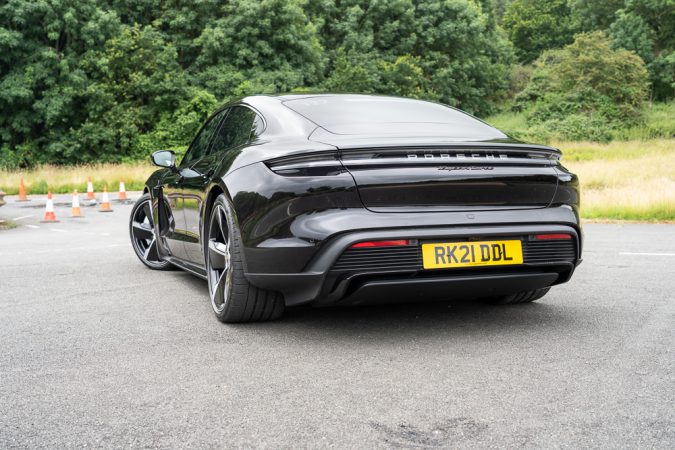 They feel… Right. This is an important point, as it can be hard to get braking feel and input right in an EV, not with regenerative braking to get in the way. Yet, Porsche's execution of this is marvelous. In all, the dynamism of the Taycan is spot on, a benchmark for all future sporty EVs. To (probably) add to the excitement is a synthesised engine-like note, which oddly sounds rather nice both inside and outside the car.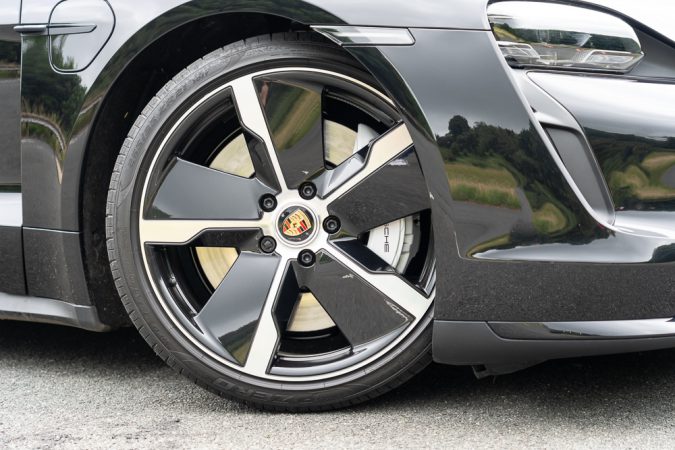 What Is It Like Inside?
The benefit of getting a Taycan over a similarly priced Model S is that you're getting Porsche build quality. It's night and day in comparison, where you can feel every inch of that legendarily solid Teutonic engineering. It's not just made for longevity mind, as the luxuriously priced Taycan is built right for the money. Everything is so very nice to the touch, and even the plastics feel high quality.
The uber-classy cabin of the Taycan is then matched with cutting edge tech, as you stare deep into its 16.8-inch curved digital dash. Here, you can configure it to display the classic five-gauges of a 911. Right in the middle, you have a large touchscreen to practically replace every single button on the centre console, and doubling as the Taycan's infotainment, which all works rather well.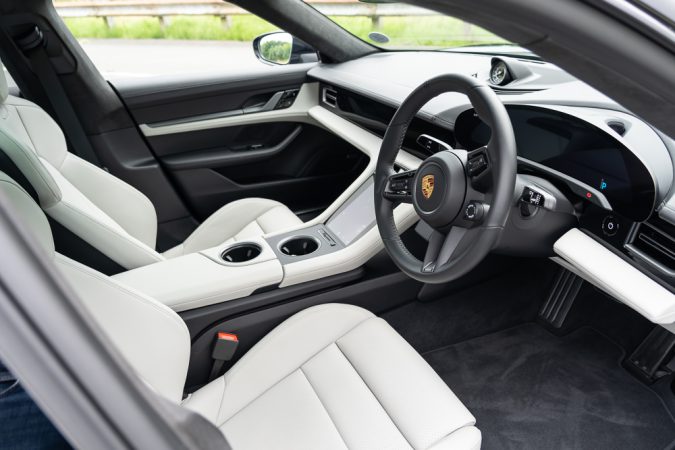 The Experience
The one downside of this Taycan Turbo that you might notice from a Model S is the range. Even put side-to-side with some cheaper and smaller EVs, the athletic Taycan's somewhat average range is a consequence of its amazing performance. Combined, it can do around 250 miles, although you can definitely stretch this under gentle use to 280 or upwards of 300 miles if you're careful. But to be very honest, we haven't been able to test the realistic range of the car yet.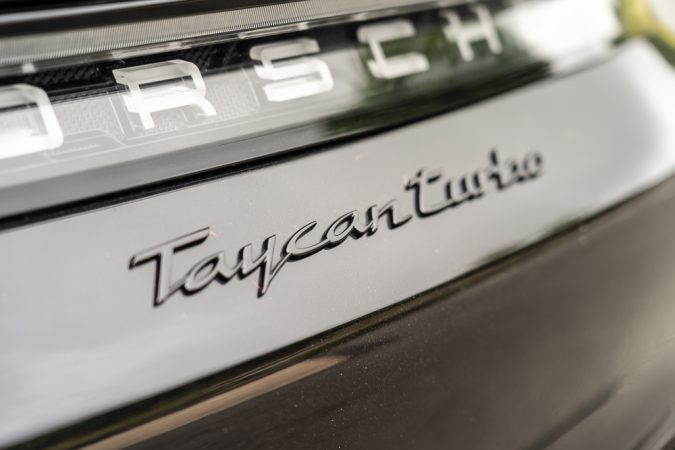 Nonetheless, it's still more than enough for most day-to-day driving. For charging, there are two charge ports – one for a Type II charger, while the other is for a fast charger. With a typical home 9.6kHw charge rate, you can top it up from empty to full in around 10.5 hours. But bring some extra power with a fast charger – up to 800V – and you can fill the batteries in around 30 minutes, which is very interesting. It is worth noting that you do pay more per kilowatt when using high-power chargers, so that might be worth looking into more, if you are interested in the car.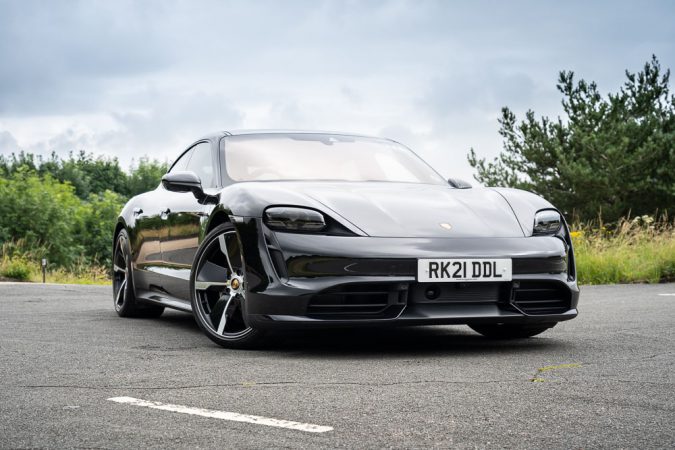 Porsche Taycan Turbo Cost
When you hear the word "Porsche", cheap doesn't often come to mind. The Taycan's price reflects that, with the base model coming in at £72,850. The Turbo spec, meanwhile, starts at £115,860 for the privilege of bigger batteries and more performance. But as with any Porsche, there are a plethora of optional extras to pick and choose from. As a result, our test Taycan Turbo here costs £131,912.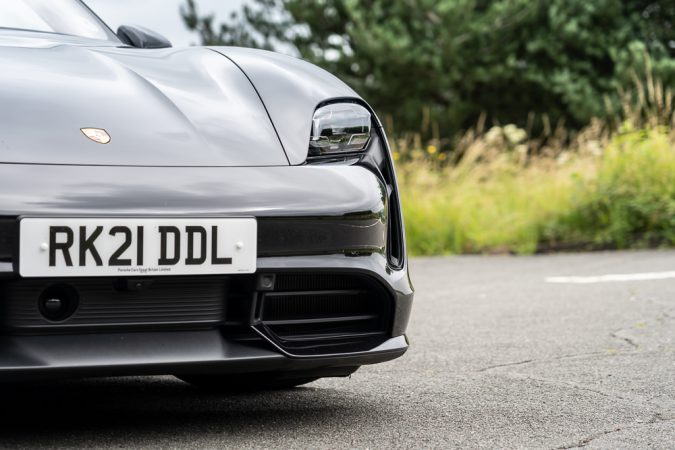 Untick enough of the options, and you can get the price down massively. Ours has more than a few costly extras, like £2,172 for active lane-keeping assist and adaptive cruise control. Or, how about a whopping £2,394 for these fancy designer wheels, and £1,650 for rear-axle steering. The panoramic glass roof is another £1,137, privacy glass adds £1,301, parking assist for £1,002, and a lot more.
Verdict
For a lot of people choosing a car in this price bracket, the main question would be – do I get this, or a Tesla Model S? Our Taycan Turbo here isn't as 'out-there' as a Tesla, and it can't leverage the frankly awesome Tesla Supercharger network. The latter point goes to show just how far behind most EV charging networks are (but in the UK the infrastructure is quickly catching up). However, you do get lots of other plus points.
The Taycan Turbo is well built and luxuriously appointed. It's incredibly sporty and dynamic to a benchmark that Porsche themselves have set with the 911, and are continuing to set with the Taycan. There are loads of clever gadgetry, and it's refined in every way possible. In all, and if you do have the money to spare on a super-fast electric four-door saloon, the Taycan has everything you'll ever need… And more.

Specification
Porsche Taycan Turbo Specs

Price: £131,912 (As Tested)
Engine: Porsche E-Performance, With Dual Permanent Magnet Synchronous
Power: 625hp (680hp With Overboost)
Torque: 850Nm
0-62mph:  3.2 seconds
Top speed: 161 mph
Weight: 2,305 kg
Economy combined: 252 miles Combined (WLTP)
CO2: 0 g/km