SsangYong Musso 2018 Review
I recently had the opportunity to test the latest version of the SsangYong Musso pick-up truck. Here is what I found out.
What is the SsangYong Musso 2018 all About?
Ssangyong is a brand to watch in the UK. Not many people have heard about it yet but interest is growing. Currently, SsangYong has 60 dealers in the UK and counting.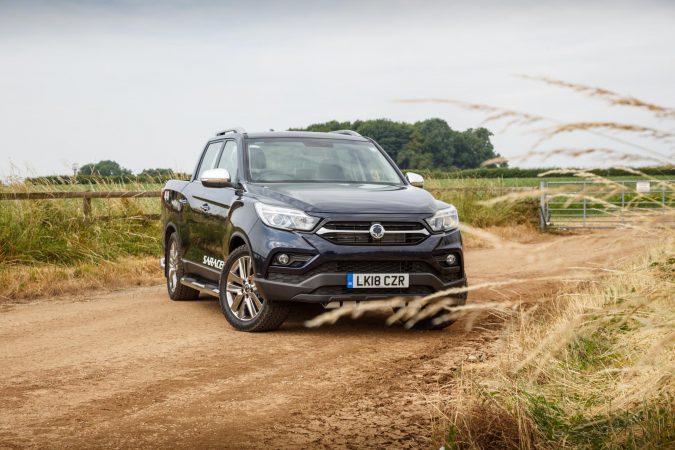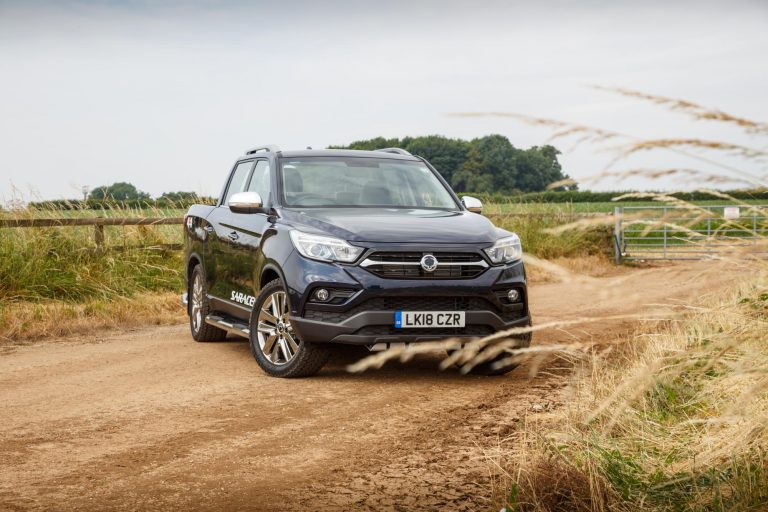 The Musso is SsangYong's 4-wheel drive pick-up truck. It is reasonably priced and has a massive one-tonne payload with a large towing capacity.
Here we are testing the Saracen trim. It is one level down from the exclusive Rhino spec, which will be limited to 100 trucks. From bottom to top, there are: EX, Rebel, Saracen and Rhino trim levels.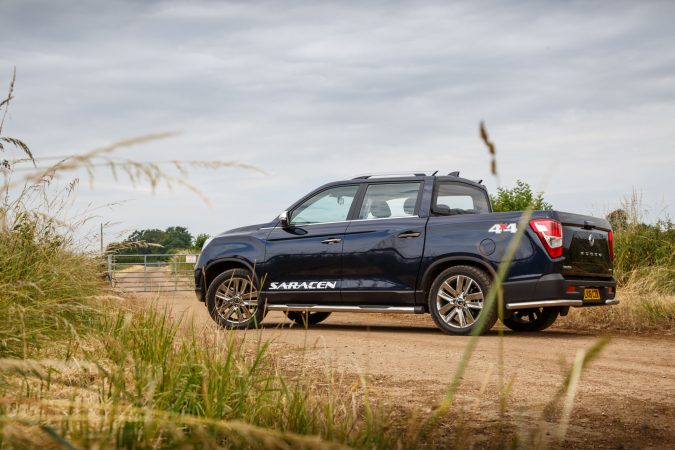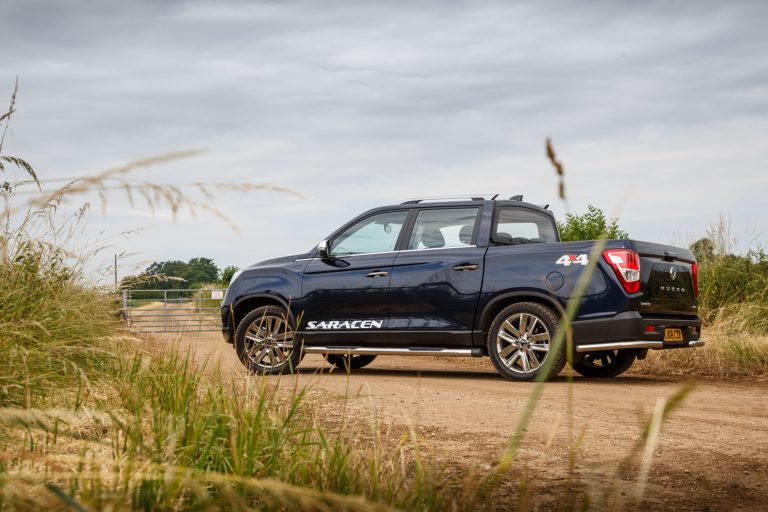 The exterior of the Musso looks pretty normal for a pick-up truck, unlike SsangYong's usual quirky design language. It is nothing out of the ordinary and will blend in with other rugged pick-ups. We may find at the time of release, that the UK version comes with black wheels, instead of the chrome seen here. My only criticism on the looks is that all the models already look squatted down like they are carrying a load when they aren't. Some may like this look, others might not.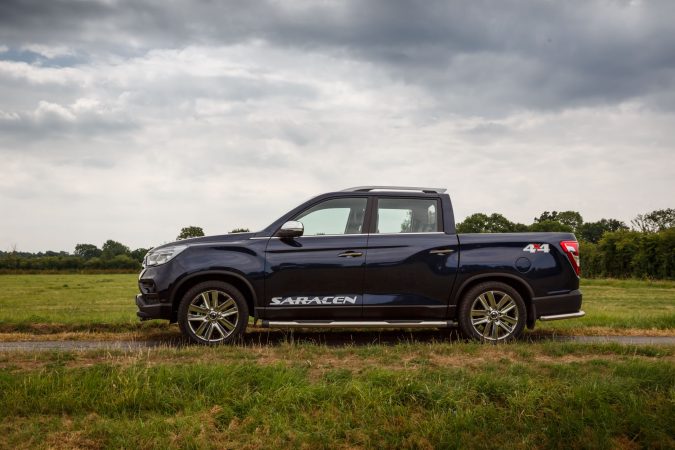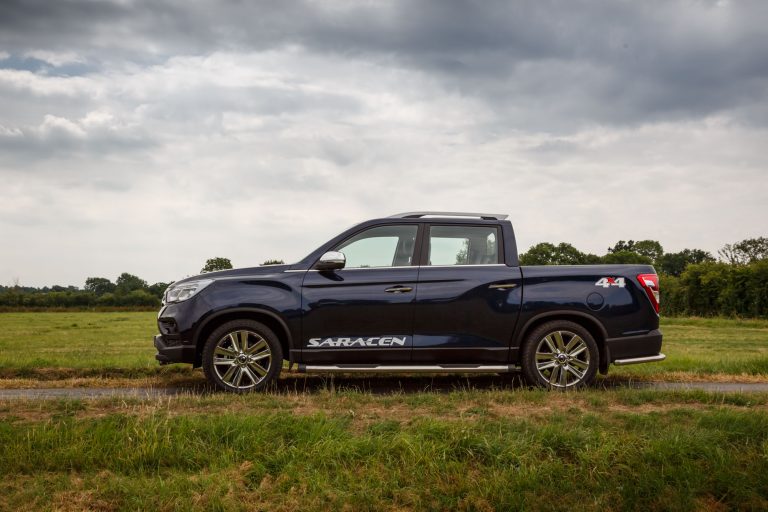 The Saracen trim level includes: 18" alloy wheels, nappa leather seats, power adjustable driver and front passenger seats, heated rear seats, a 9.2" screen with TomTom navigation, automatic projection headlamps and LED positioning lights, cruise control, metal front skid plate, bright finished tubular side steps, bright rear corner bars, bright finished mirrors and door handles and Saracen graphics. It certainly looks the part.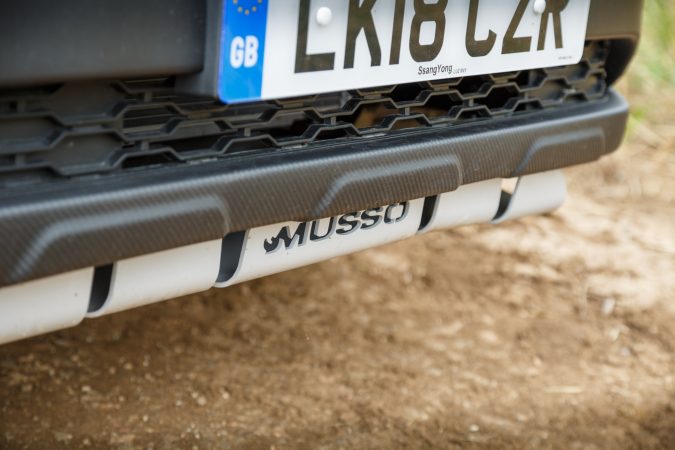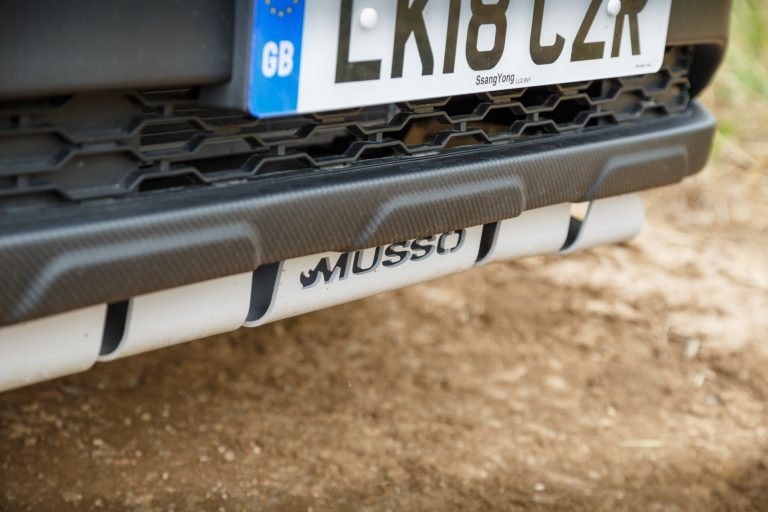 What we are really looking for is under the bonnet: SsangYong is now using their own e-XDI 2.2-litre diesel engine that is Euro 6 compliant.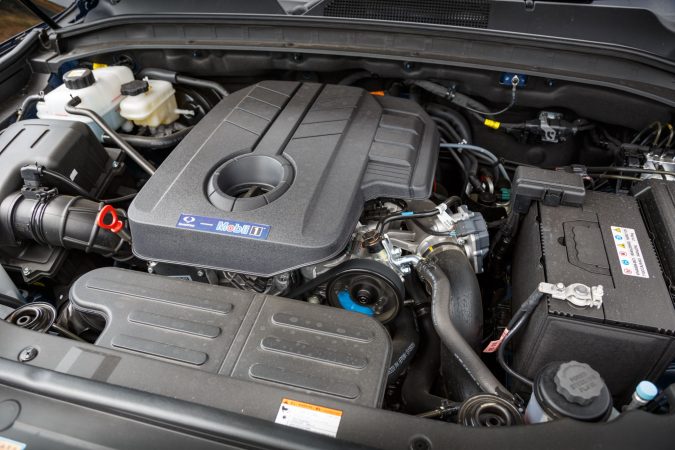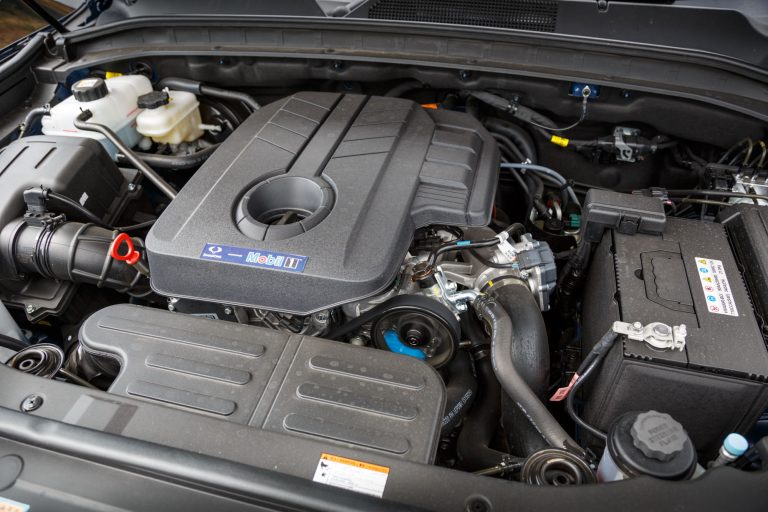 With their new 2.2-litre inline-4 turbodiesel emitting 181 PS, and a healthy 400 Nm of torque, this is looking quite promising for a workhorse pick-up. There is a choice between a 6-speed manual or an Aisin 6-speed automatic. Our variant is the auto, with a selectable 4×4 drive and low gear.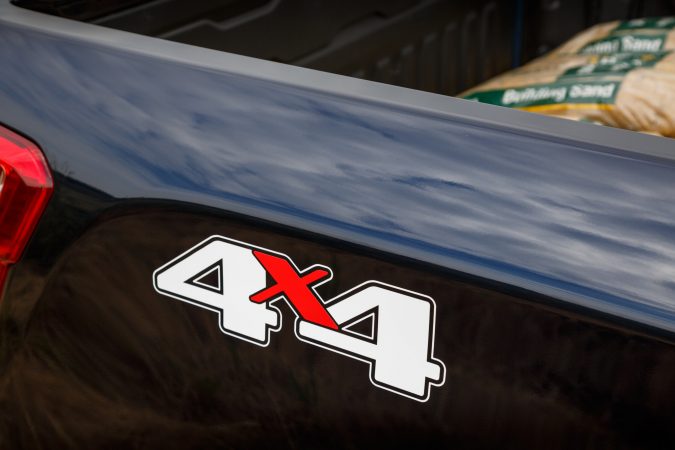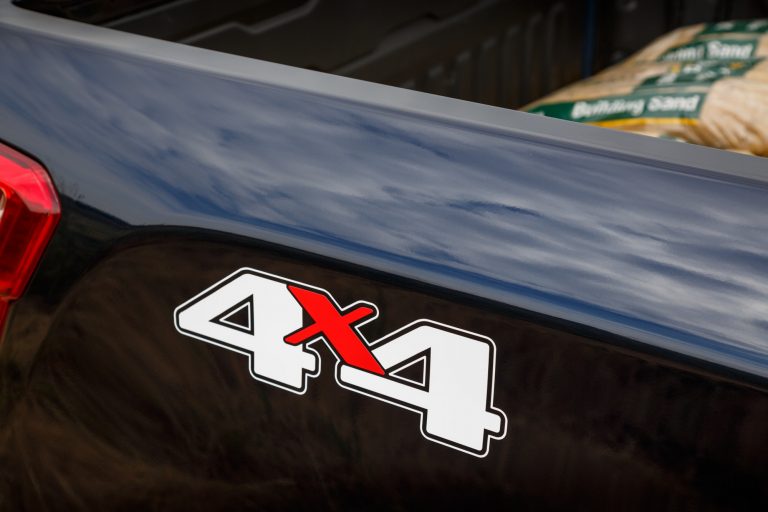 The engine achieves 32.9 mpg combined while emitting 211 grams of CO2 per km. Not bad for a vehicle weighing in at over 2.1 tonnes.
How Does it Drive?
The SsangYong Musso shares the same chassis, engine and drivetrain as the brand's latest Rexton, which has been very well received.
When it comes to this commercial segment, it is difficult to disappoint people as the expectations are often very low. In fact, most people expect a bumpy ride. The Musso uses coil rear springs which help maintain a good level of ride comfort. SsangYong boasts that it is SUV-like and I can understand where they are coming from.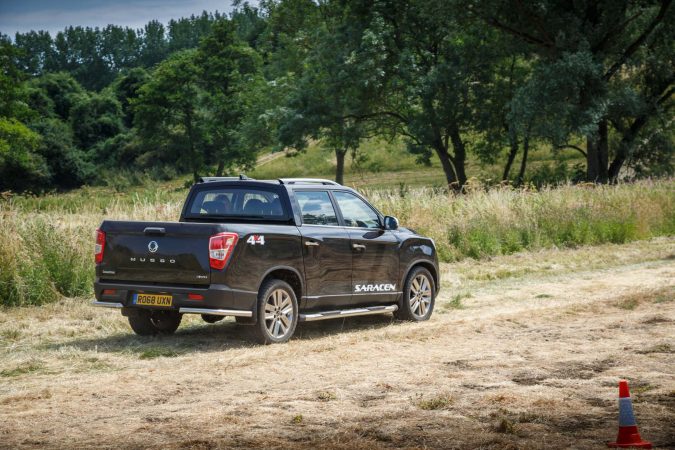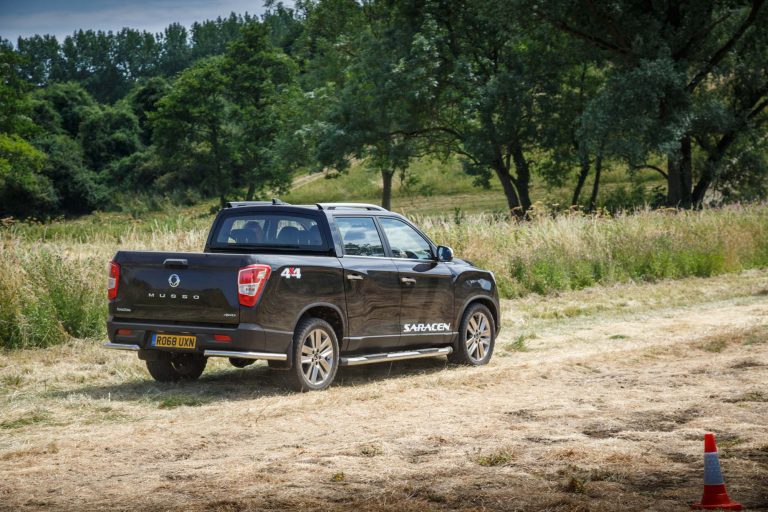 The engine is a welcome change. It is very strong, quite refined, and allows the Musso to haul lots of cargo without being bogged down. It is worth explaining that the truck, which weighs over two tonnes by itself, can carry another tonne and then tow a further 3.5 tonnes all at the same time. Thus, making a 6.5-7 tonne complete train weight, which is very heavy.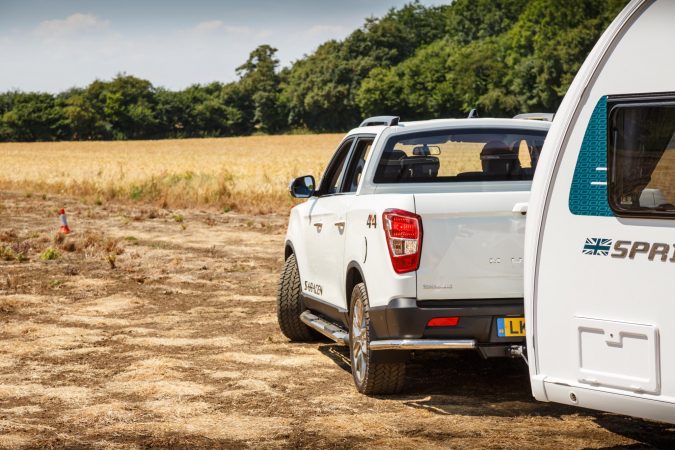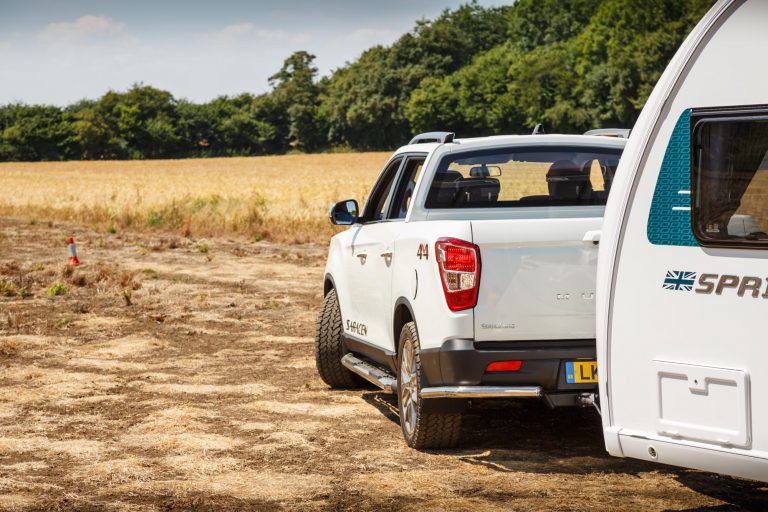 I tested the Musso by carrying a load of sand in the rear, towing a caravan and also towing a trailer. It coped well with each of the different payloads.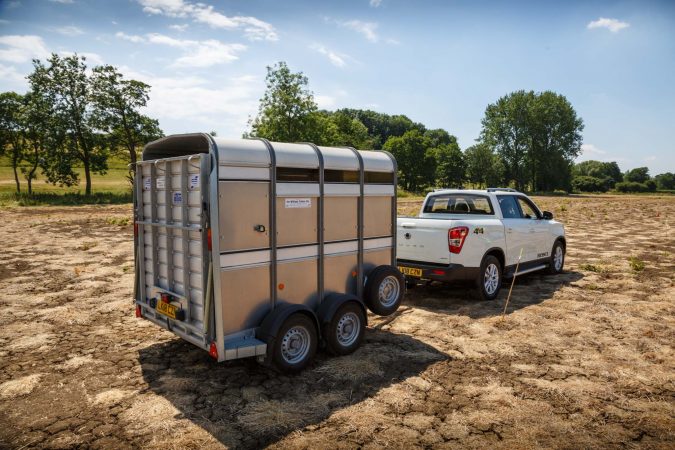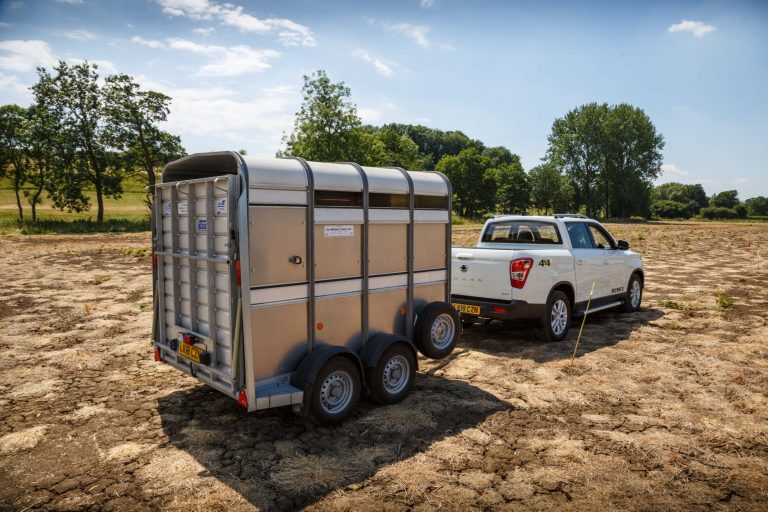 The Musso's torque is available from very low down the rev range, which makes it perfect for a commercial vehicle.
The handling is as you would expect for a truck. When driven sensibly, it is pleasant, offers plenty of grip in both dry and wet conditions.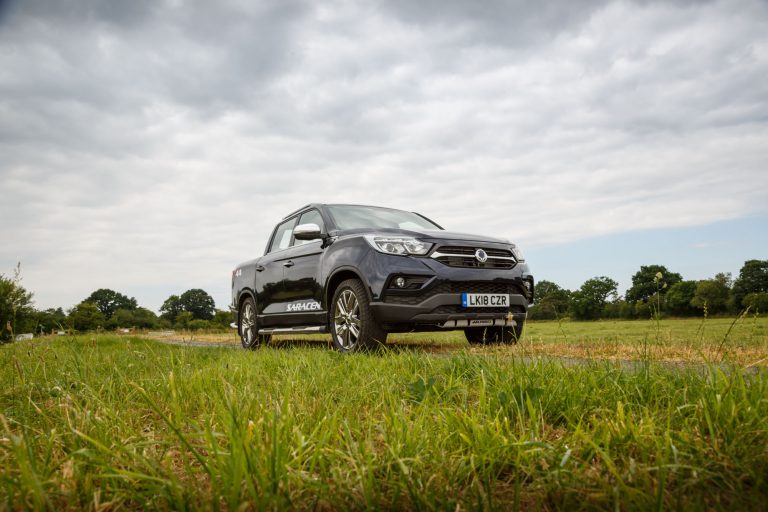 You can hear some road noise in the cabin and vibrations are less of an issue than in other commercial vehicles. You will be able to use the hands-free phone without being affected by background noise.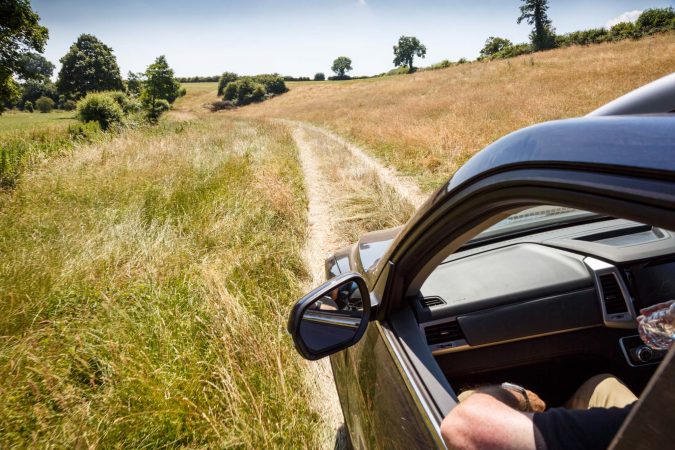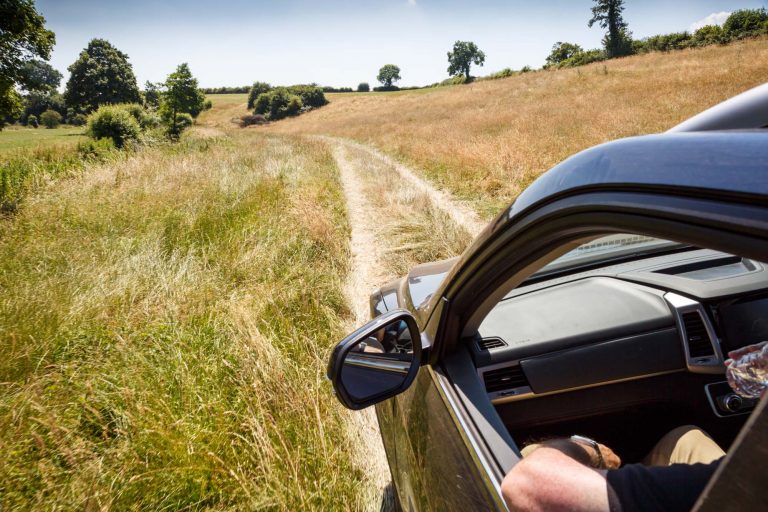 SsangYong are experts at building 4×4 off-road vehicles and the Musso benefits from that 60-year heritage. I had the opportunity to test the truck off-road, over all manner of obstacles. We took on some steep grassy inclines, steep descents and even drove along a river briefly. In dry weather, using the General Grabber all terrain tyres there was no stopping the pick-up. Even though the truck looks very low it didn't touch the ground at any point. The test was a solid example of just how rugged the truck really is.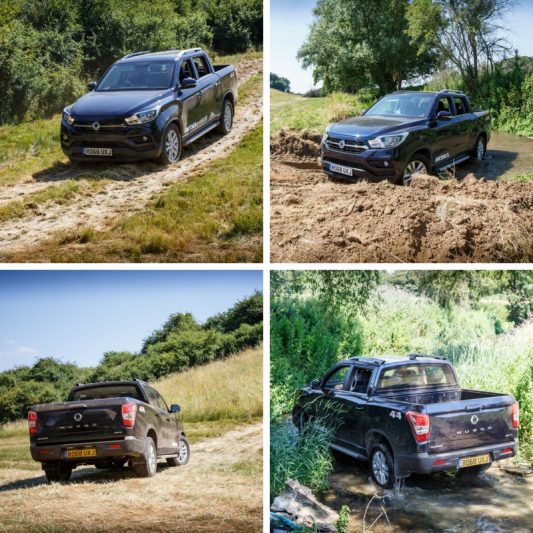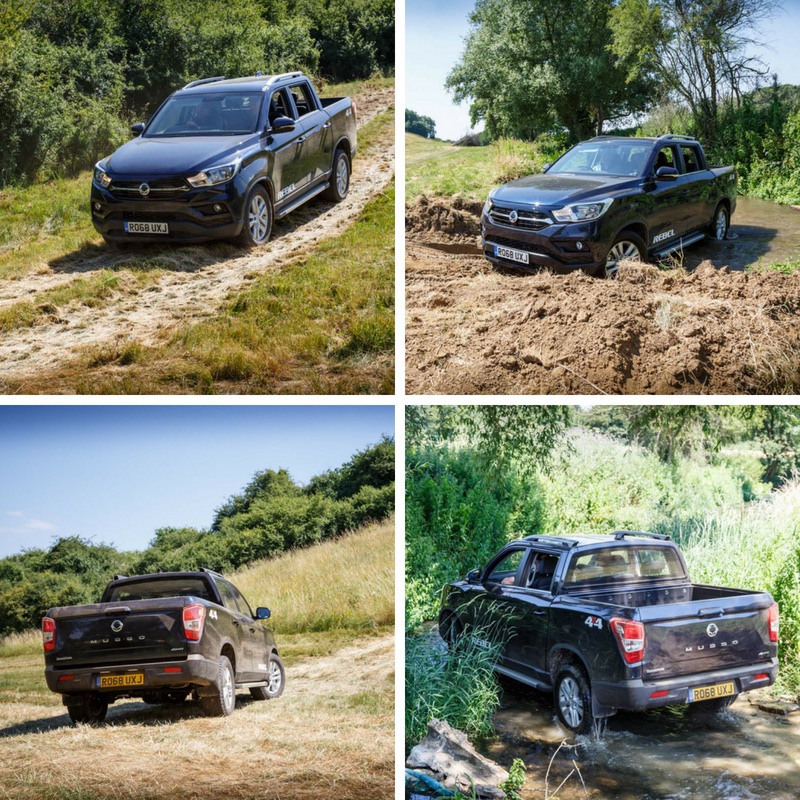 What's it Like Inside?
The latest generation SsangYong Musso is a tremendous improvement over the previous generation. The interior design is very similar to the Rexton. You will notice a 9.2″ infotainment screen with TomTom navigation in the centre of the cabin. The infotainment system also offers Apple CarPlay and Google Android Auto, allowing the latest technology from your phone to take advantage of that large screen.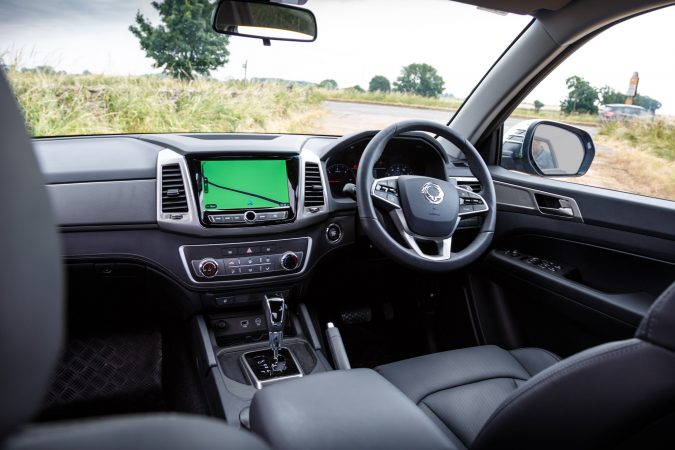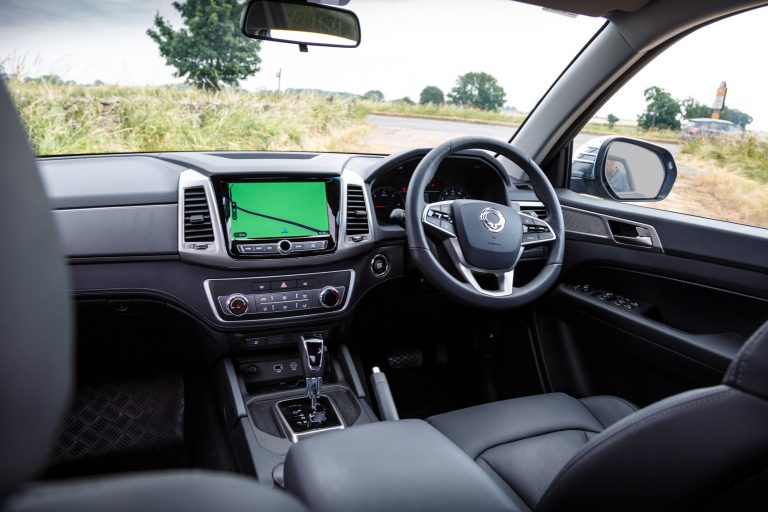 The 4-spoke steering wheel feels good to hold and is now heated, which is a great perk for living in the UK or colder climates. The leather seats front and back look very stylish in our Saracen test model. They are also heated and cooled in the front, so they can make a hard day's work a lot easier, whatever the weather.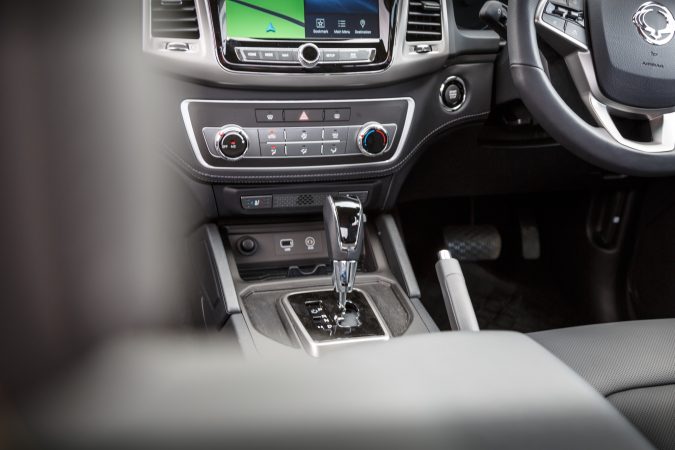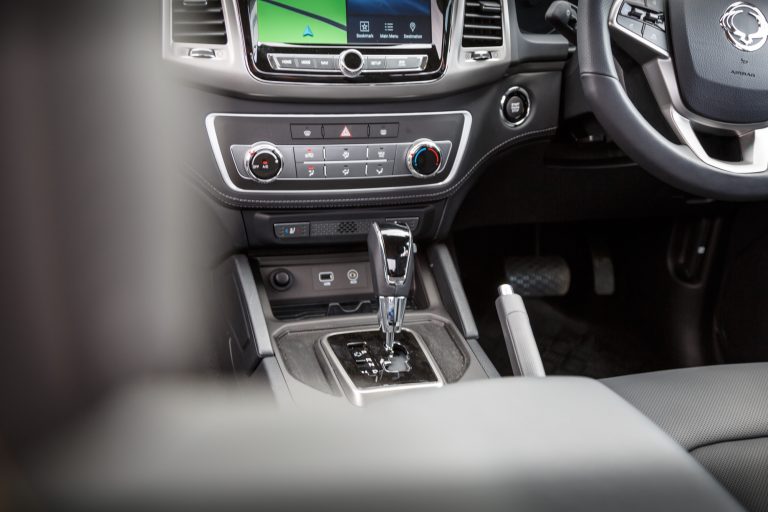 Passenger space in the back is perfect and the load compartment of the truck is as spacious as you would expect. The length is 1300mm with a maximum width of 1500mm. But the wheel arches take that width down to 1100mm towards the middle. You will be able to fit a euro spec pallet in the back with up to one tonne of weight on top.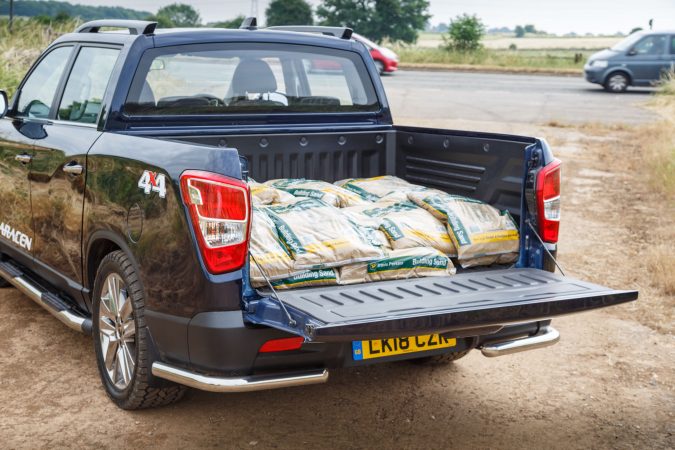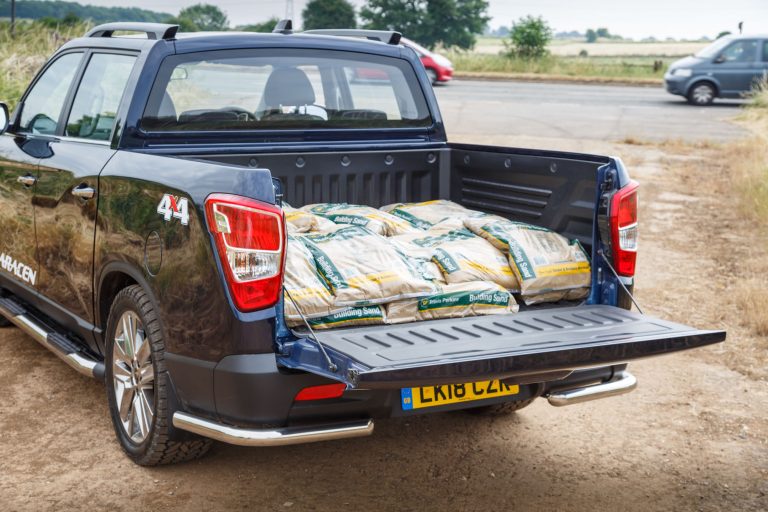 The Experience
The new SsangYong Musso in Saracen trim is a pick-up truck packed full of surprises. The luxurious interior transforms the vehicle from a commercial workhorse to a family car.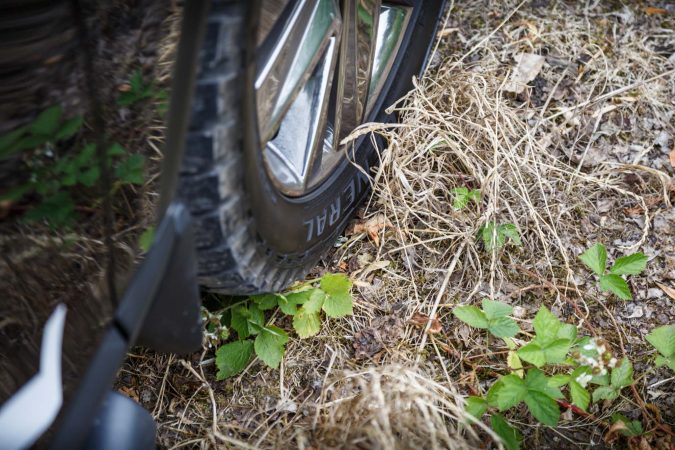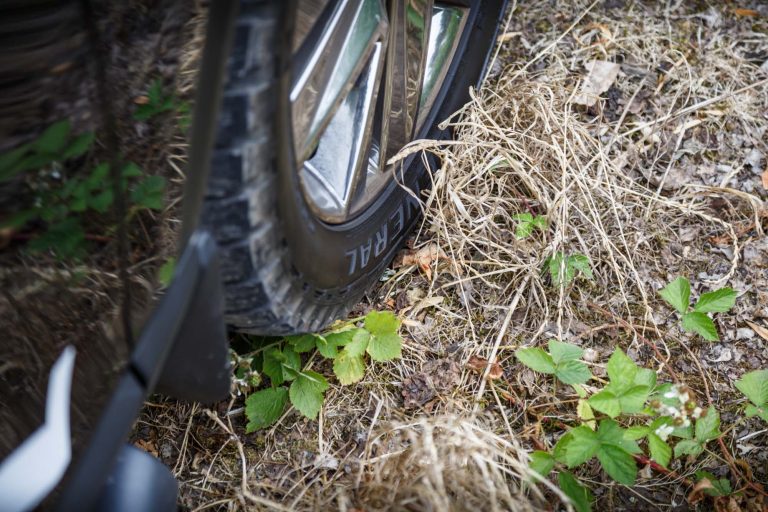 The large infotainment system, leather seats and heated steering wheel are all winning features, which you would pay more to get elsewhere.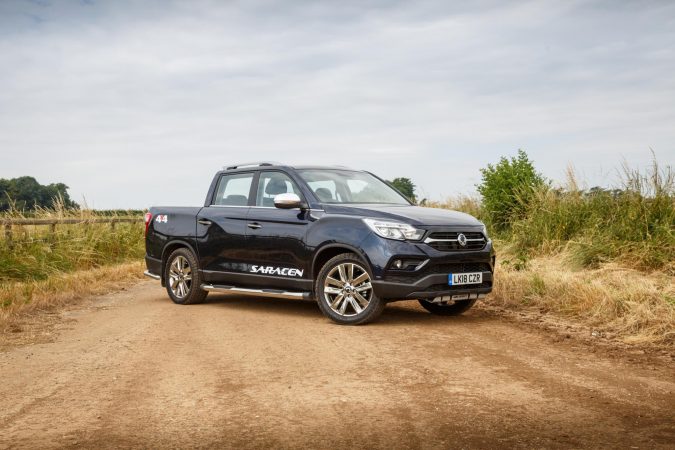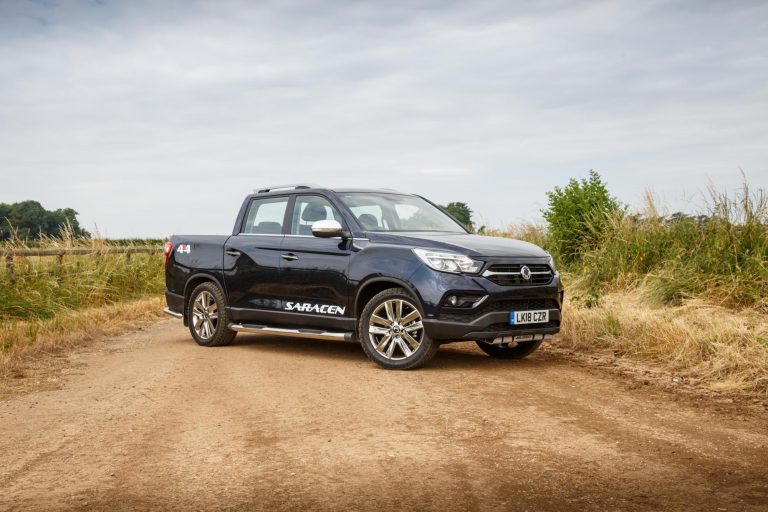 Verdict
SsangYong isn't a massively popular brand in the UK at the moment, but that may soon change. For now, they will focus on providing good value 4×4 vehicles and the Musso is a prime example of this. It is a pick-up truck that does exactly what it says on the tin. It now has more features for its price range than the competition, so demand should soon increase.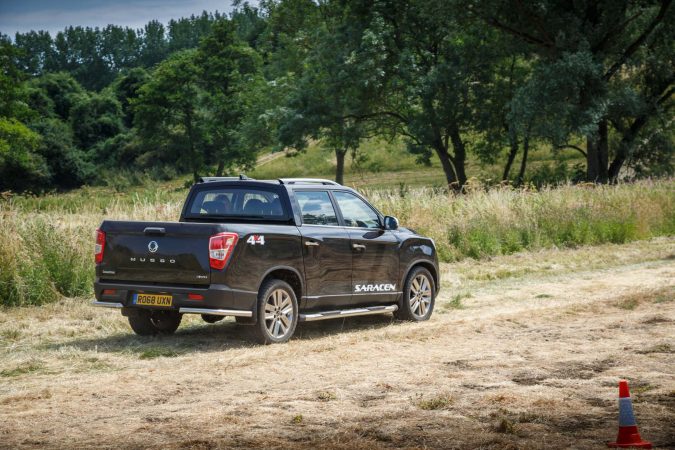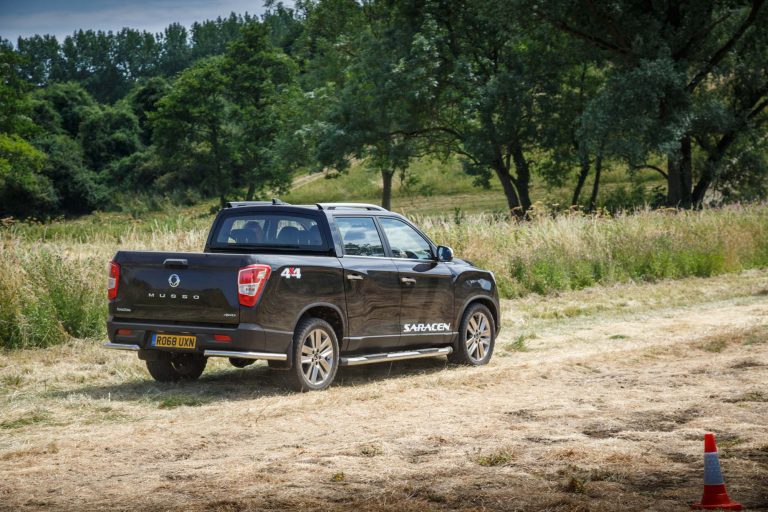 The previous generation Musso was similar to most other pick-up trucks. It was affordable, had limited thrills and did the job, but this refresh has meant that SsangYong are now over-delivering, which is great to see.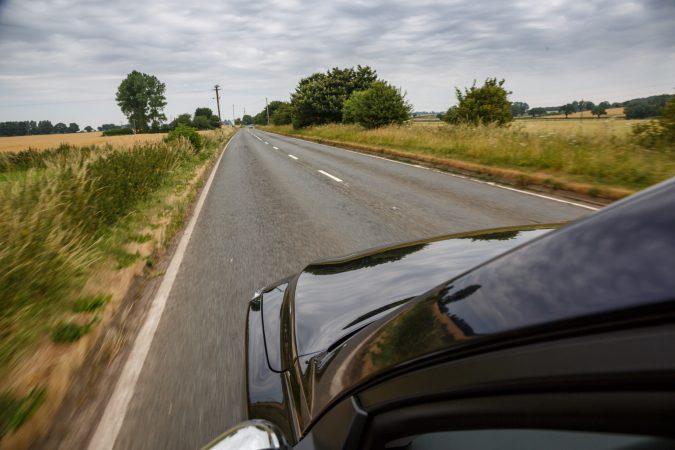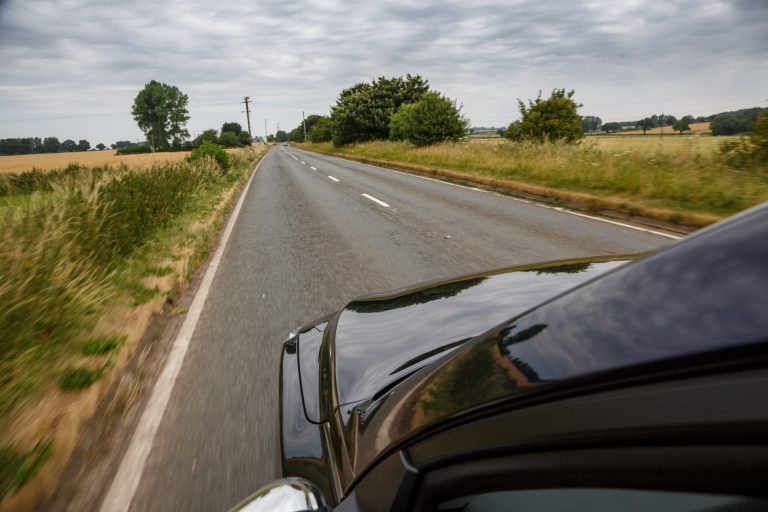 The best part about the new Musso is that SsangYong will also supply it with a seven year 150,000 mile warranty. This could be a game-changer for the brand as this will lead to a good return on their investment for potential customers.
2018 Ssangyong Musso Specs
Price: £26,245 ex VAT as tested
Engine: 2.2-litre inline-4 turbodiesel
Power: 181 PS
Torque: 400 Nm
Transmission: 6-speed Auto
Weight: 2,165 kg
Economy combined: 32.9 mpg
CO2: 211 g/km