Subaru has long been regarded as somewhat of a left-field automaker. Yet, people really love their Subarus… But why is that? Is it the distinct Boxer engine, the brand's outdoorsy appeal, the clever Symmetrical AWD, or their easy-going nature? As we'll take a look at their current XV, it might be all of them.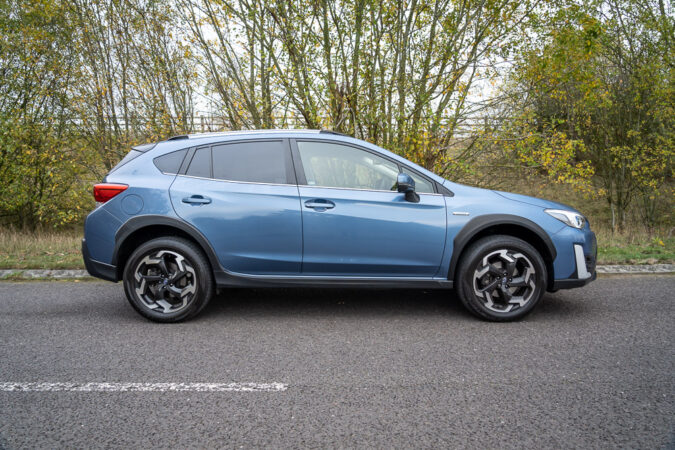 Long-time readers might know that I've driven the XV before and since then Subaru has been making regular and subtle (yet, they make up to become consequential) updates. This most recent model showcases the biggest leap with the XV line-up thus far – the inclusion of Subaru's new e-Boxer self-charging hybrid powertrain.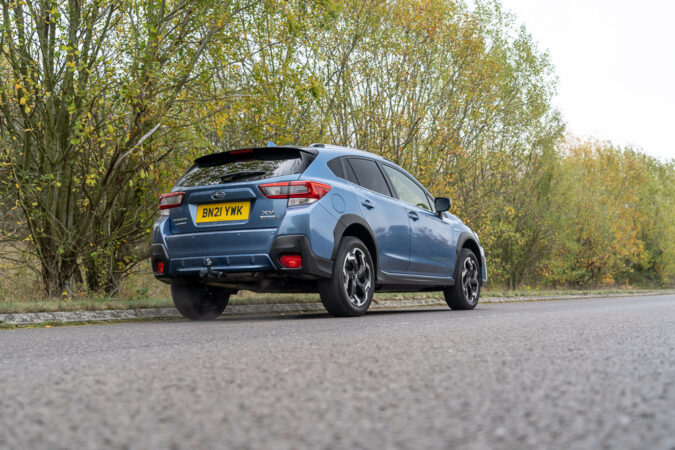 What Is The Subaru XV SE Premium e-Boxer About?
So, how much does adding a hybridised element change the Subaru XV that we all know and love? In a moment, we'll look at that, but for now, is there anything else that Subaru has changed on the XV? On the outside, not a whole lot. I do notice a few more of those "e-Boxer" badges here and there, but that's about it, really. Then again, the XV was already a pretty decent car when it first launched.
It looks especially handsome today with this Horizon Blue Pearl paintwork. Combined with its unique looks, the XV has aged rather beautifully. I think it's pretty clear that the XV as you see it now is near the end of its production lifespan before we hear about a full refresh or replacement sometime down the line. Nonetheless, the XV of today, if you want one, is still fresh and well into its prime.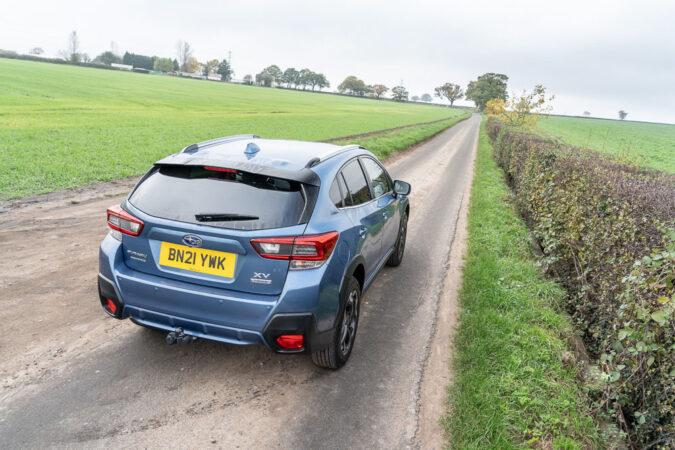 How Does It Drive?
This then segues us into one of the main reasons why many Subaru owners usually possess a diehard passion for them – the brand's awesome Symmetrical AWD system. Alongside that, the XV features a capable active torque split mechanism, that's able to better manage torque delivery and distribution between the front and rear axles. Altogether, this makes the Subaru XV a great all weather car.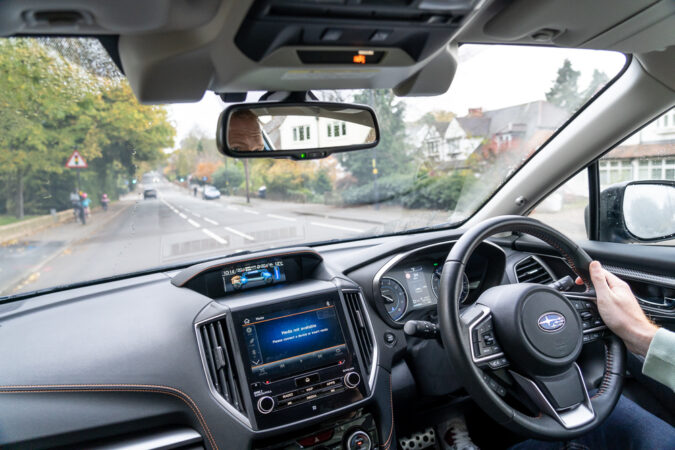 Of course, off-road it might not match a Wrangler, Jimny, or Defender, but the XV will easily be able to trek farther off the beaten path than any other crossover in its class. You also get an X-Mode and Hill Descent Control functionality. Thus, it's further enhancing the already-impressive all-wheel drive system to best control traction. That's especially handy if you're experiencing tougher conditions.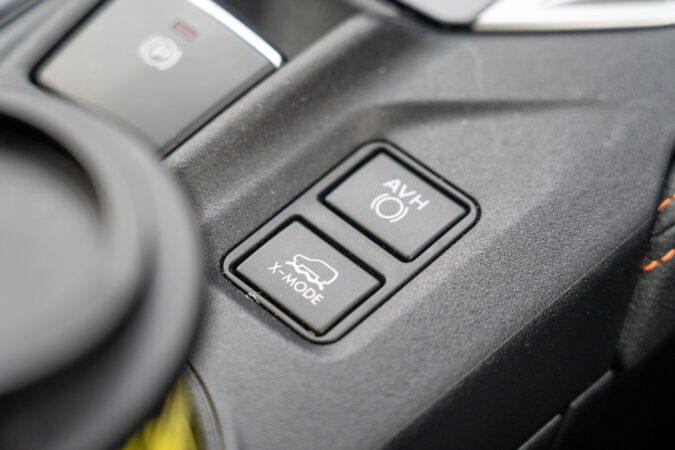 Be it a slippery incline or a thick snow-covered road, the Subaru XV will have little difficulty getting a good amount of traction onto the ground. These electronic hacks are basically their super-advanced traction control system, which is both dependable and effective. But besides that, there are inherent and natural traits with Subarus that add to the XV's adventurous spirit for all you off-road fans.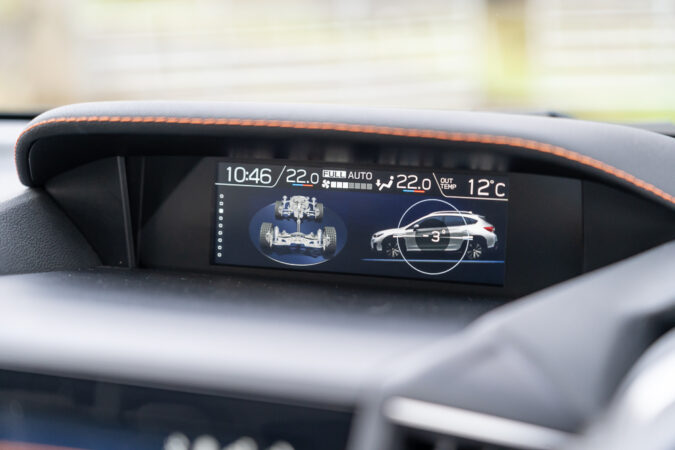 There's the XV's high ground clearance, for instance. As well as, its excellent weight distribution and low centre of gravity. That's thanks to its use of a Boxer engine (more on that later). Altogether, the XV isn't just fantastic at off-roading for those who need to drive through farmland and muddy paths. But, the Subaru XV would be equally at home in your common urban landscape, as well.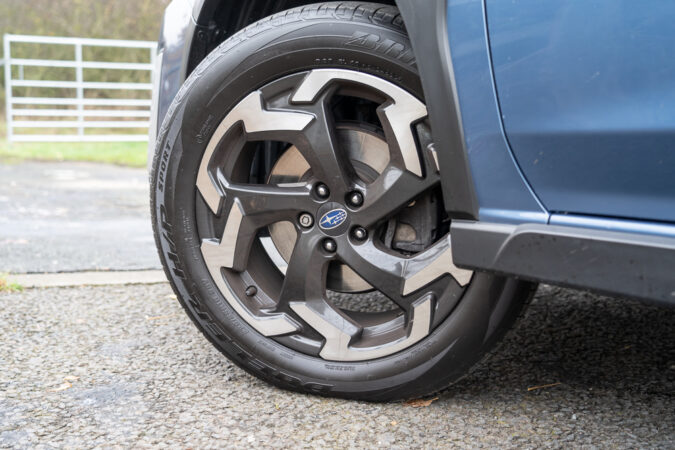 I've driven an XV as an all-weather car in the past, which I can comfortably rely on once it starts snowing. It assures you, as the driver, with greater confidence on the road, as you can always fall back on that traction. So, you needn't be overly worried if the roads are damp and soggy, as slick as ice, or if the autumn leaves have coated every inch of tarmac with fallen leaves. Then, there's the powertrain.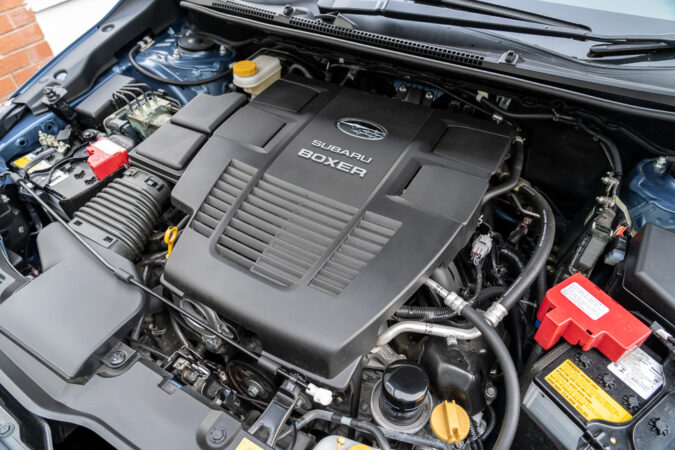 Those of you who've driven Subarus before may also recognise the distinctive feel of its Lineartronic CVT transmission. Which, for those of you who aren't familiar, doesn't shift like any old CVT. Rather, Subaru's Lineartronic could emulate the tactile feel and feedback of a gear change, like a traditional automatic. Yet, it does so in addition to assuring optimal torque delivery across any power band.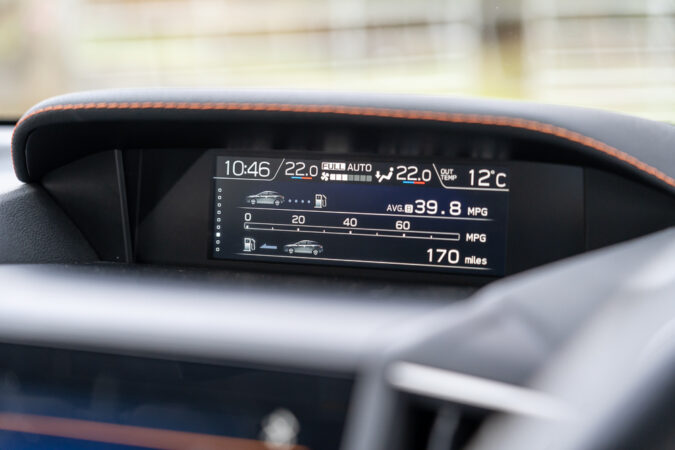 You can count on that Lineartronic CVT to best maximise performance for off-road excursions on top of aiding with AWD traction, too. With 150PS (around 148bhp) and 194Nm of torque from its 2-litre boxer-4, it's hardly the fastest trailblazer out there. Still, it feels sufficiently speedy enough in day-to-day driving. Plus, you'll never struggle for power when the going gets (really) tough, either.
What Is It Like Inside?
The cabin is where you may notice the Subaru XV's age more so compared to most of its fresher and newer rivals. The gauge cluster is only partly digitalised. And, the infotainment system isn't winning any awards, nor would it wow you with its graphics. However, this slightly old-school mixture is also what makes the XV such an easy car to live with every single day. Sure, it lacks the fancy stuff.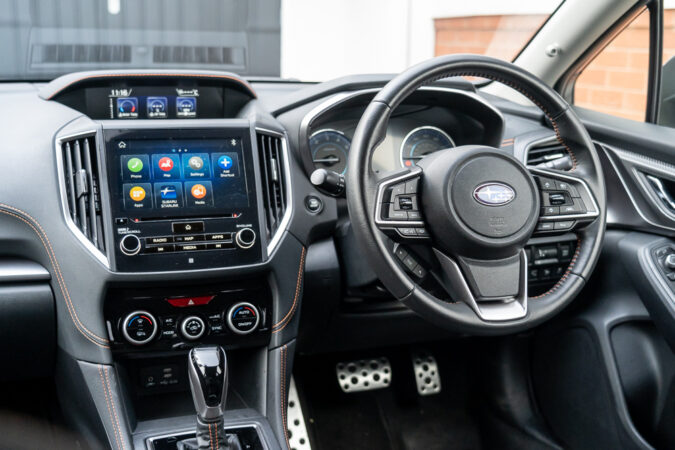 On the flip side, it makes up for it with sheer functionality and utilitarianism. Most of its buttons, like the air-con controls and heater seat switches, are physical. As such, you can readily memorise a knob's placement just by feel and muscle memory. Thus, allowing you to make quick adjustments on the fly rather intuitively… Instead of having to dig through endless, puzzling menu screens.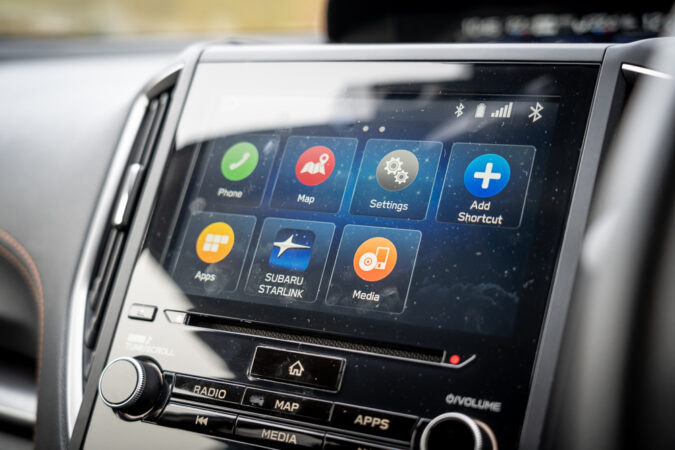 I also like the fact that Subaru isn't outfitting the XV with any fancy leather or upscale trim. Instead, most of the upholstery and materials are very hard-wearing, pretty much guaranteeing that it could stand up to years of heavy use and abuse. The layout of the interior is not at all what I'd describe as quirky. That's a good thing, I find, because everything you need is where you'd expect them to be.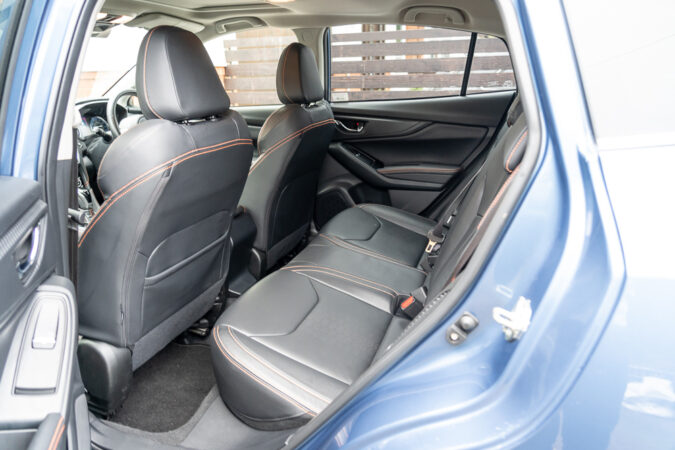 As is expected for a crossover, you also get a reasonable amount of interior room. Headroom as well as legroom in the rear is sufficient, even for taller adults. Meanwhile, its cargo space is fairly sizeable, too. Without any tall or odd lips, this makes loading larger items in the back much easier. And if that still isn't enough, folding down the rear seats unlocks a cavernous space for additional storage.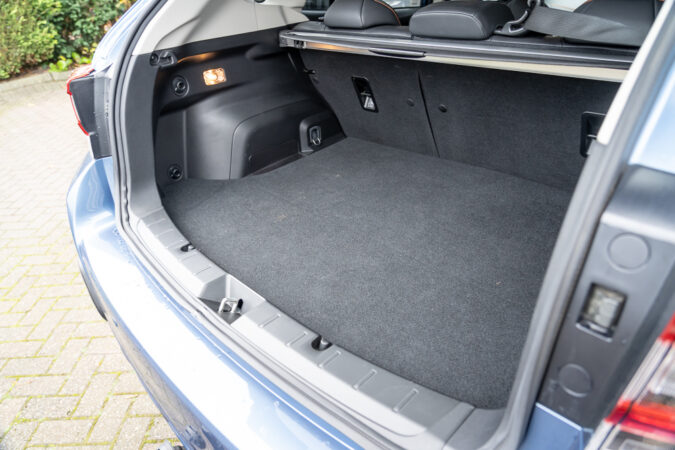 The Experience
Ah, but there's another aspect of this here XV that we've yet to discuss… That e-Boxer hybrid system. So, how does it work? Well, for the most part, you can always figure out what it's doing underneath you by checking the XV's recognisable 4.3-inch secondary auxiliary central display. The readouts you get will pretty much tell you how power is being distributed and used throughout the entire car.
It'll inform you whether the engine is charging up the battery. Or, how that hybridised powertrain is helping out with putting power down onto the road. It's worth remembering that the Subaru XV is a self-charging hybrid – not a plug-in. Therefore, that Boxer engine works double-time as a generator to keep the battery topped up. For higher-speed driving, you're mostly relying on the ICE engine.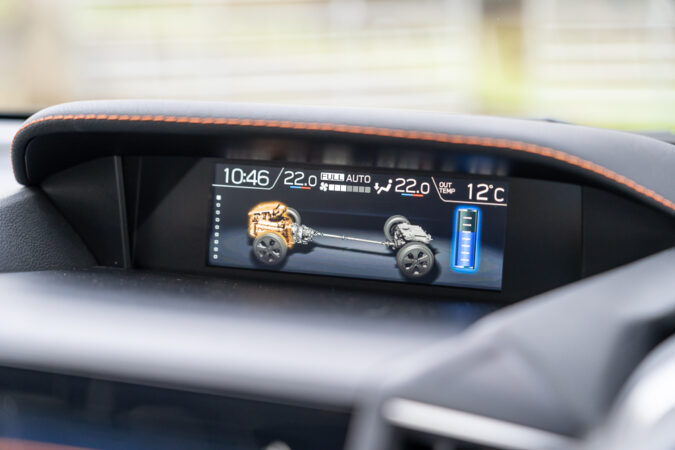 But as you're manoeuvring slowly about town, this changes. A lot of the time, the engine is boosted by an electric motor – technically, the ICE is still running, but not as much. At even lower speeds, like trying to park, the XV can even drive as a part-time EV – shutting off the engine to use that motor in its entirety. The e-Boxer hybrid powertrain does other things to enhance your drive as well.
For example, it could function as an advanced stop-start system. There is a fair amount of engine-off time, which is why fuel economy is also better than what you'd typically expect – mid-to-high 30s, or low-40s MPG. As you're driving around, Subaru's EyeSight system would work tirelessly in the background to keep you safe and make you more situationally aware.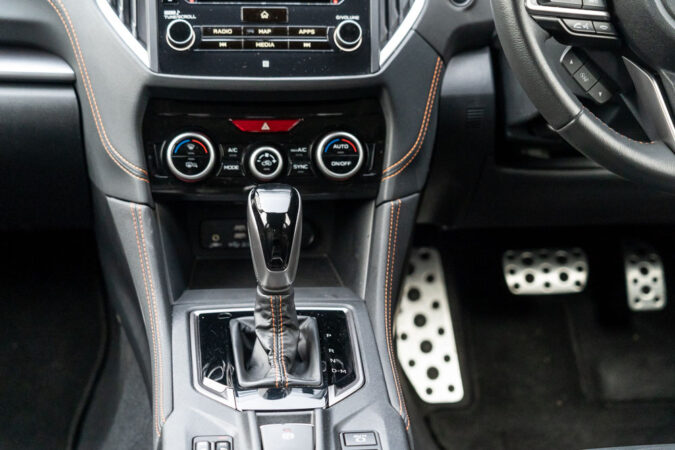 EyeSight was ground-breaking when it first launched years ago. Nowadays, most of Subaru's current rivals have caught up, but it's still an incredible ADAS suite, nonetheless. It includes features like lane-departure warning, lane-keep assist, adaptive cruise control, as well as pre-collision braking-throttle management. It even has a system to warn you if the car ahead in stationary traffic has moved.
Subaru XV SE Premium e-Boxer Cost
This 2.0-litre Subaru XV e-Boxer that you see here is fitted with the highest trim level that you could get, the SE Premium. On the road, this would cost you £33,680. For a spot of context, the base-level 1.6-litre Subaru XV (without e-Boxer, mind you) starts at £28,360. Regardless, the top-end price for the 2.0 e-Boxer XV is a pretty solid bang for buck given what you're getting in return.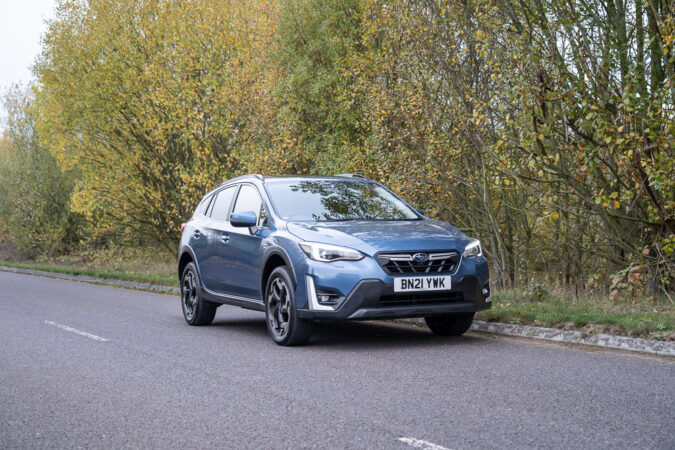 With this, you then get a base 3-year (or 60,000-mile, whichever comes first) warranty. Additionally, the e-Boxer lithium-ion battery is further complemented with an 8-year (or 100,000-mile, whichever comes first) warranty. Most of the features and options come as standard, which is nice. Should you want to personalise your XV, Subaru sells plenty of neat accessories, such as a roof box for extra cargo.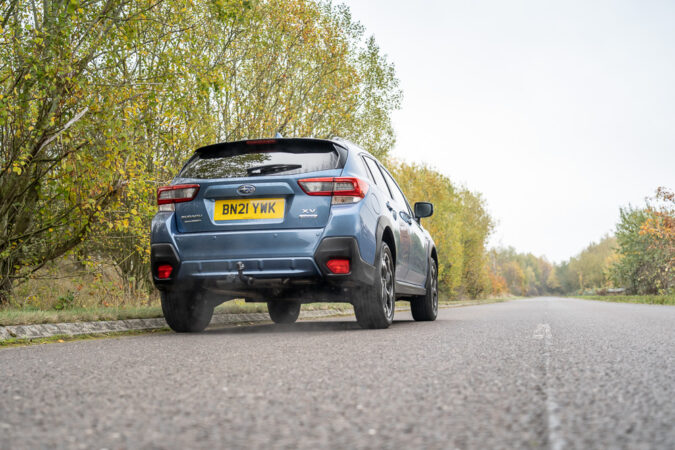 Verdict
There's a good reason why there's such strong brand loyalty when it comes to Subarus, and it's one that this new XV reminds me of. Own one, and you'd soon realise that you likely would never give up a Subaru for anything else on the market today. They're incredibly practical, utilitarian, are easy-going to drive and live with, not to mention the well-thought-out innards of cars like the XV.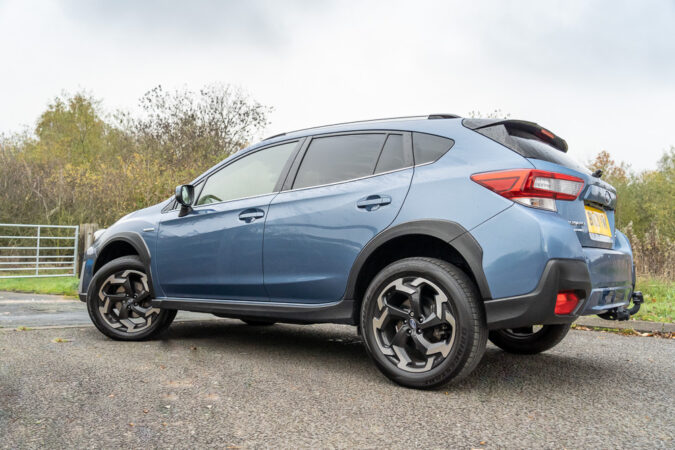 Its AWD system will take you places where most other crossovers or SUVs would get bogged down. Combine that with the unique and efficient Boxer engine, as well as that smooth and seamless CVT. And, Subaru's solid reputation for making bulletproof, long-lasting vehicles. Neither, do you have to baby the XV, as I'd happily drive it through murky puddles, or trek salt and snow into the carpets.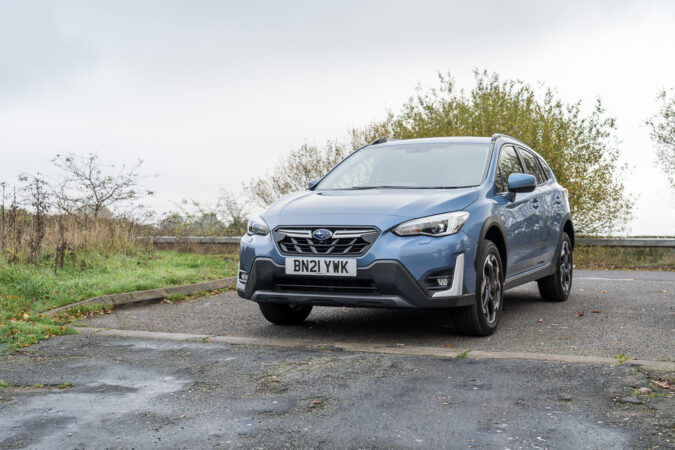 Sure, some of its rivals might offer flashier tech or fresher aesthetics. But, if you want a car that's as dependable to live with and own as it is rugged and outgoing to drive, few could match Subaru's XV. I've written similar high praise about the XV before. Now, with the addition of this e-Boxer hybrid, it becomes a much more well-rounded car, with better fuel economy and enhanced driveability.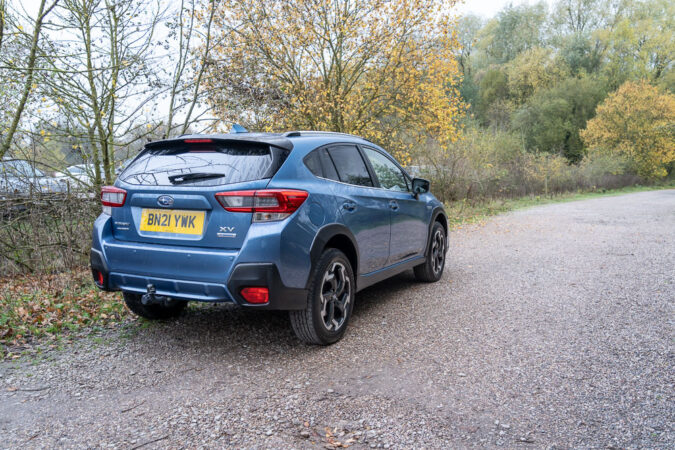 Specification
Subaru XV SE Premium e-Boxer Specs

Price: £33,680
Engine: 2.0-litre Boxer-4, with hybrid
Power: 148bhp
Torque: 194Nm
Transmission: Lineartronic CVT
0-62mph: 10.7 seconds
Top speed: 120mph
Weight: 1,575kg
Economy combined: 35.7mpg
CO2: 180g/km