Suzuki Jimny SZ5 Review
I got to drive the Suzuki Jimny SZ5 which updates the gritty, dependable Jimny of old. Hopefully, this new model will receive the praise that this enduring icon deserves. Here is how it went: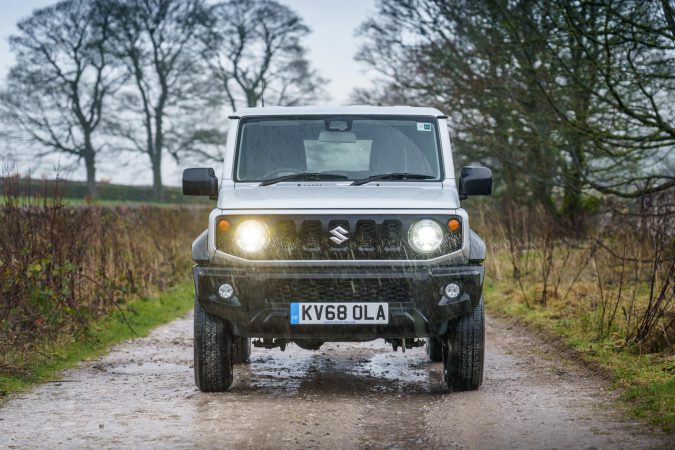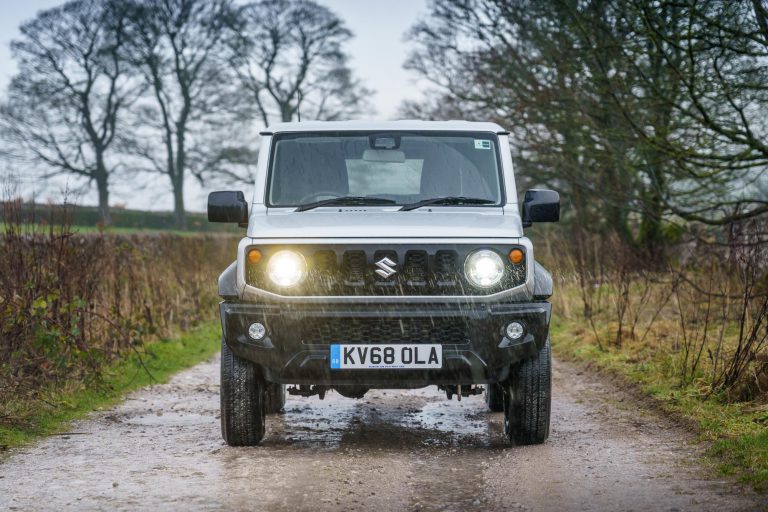 What is the Suzuki Jimny SZ5 about?
Suzuki faced a tough task with the latest JB64 edition of the Jimny. They had to retain enough characteristics from the old model that made it special, whilst making enough changes to keep it relevant in this day and age. The Japanese manufacturer has managed to do just that in the looks department. The 2019 Suzuki Jimny SZ5  retains the familiar boxy design of the previous iteration but the addition of sleeker elements gives it a more modern aesthetic.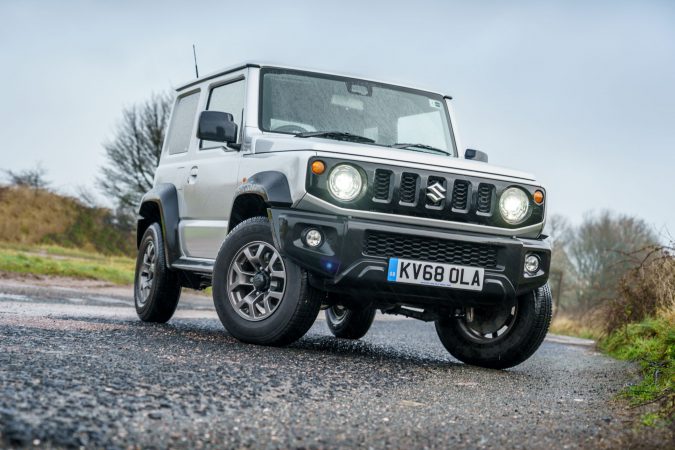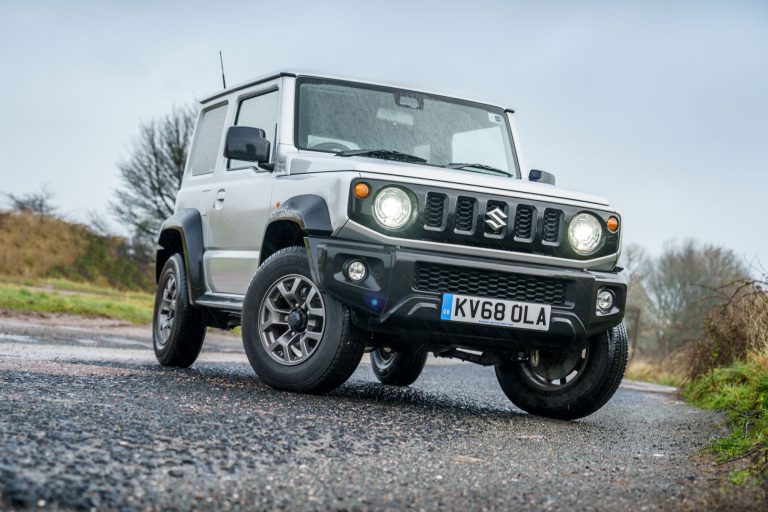 Such a design should not be easy on the eye but somehow the Jimny pulls it off. It is a breath of fresh air in today's car market, which is all about angles and curves. The classic round headlights and the unique grille design give the front a commanding look, while the sides and rear have enough modern flourishes to keep it up to date.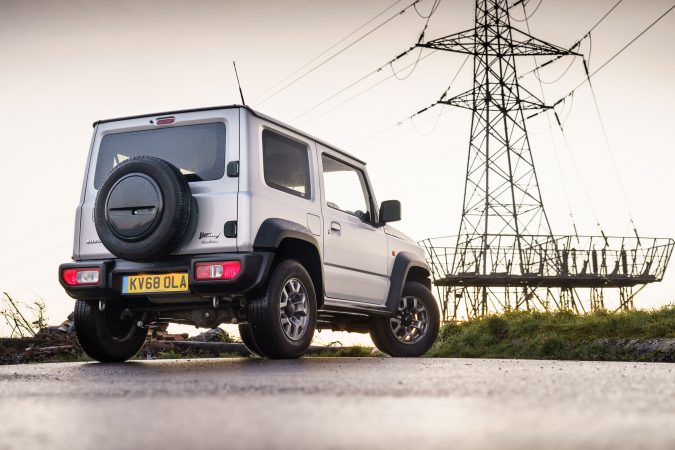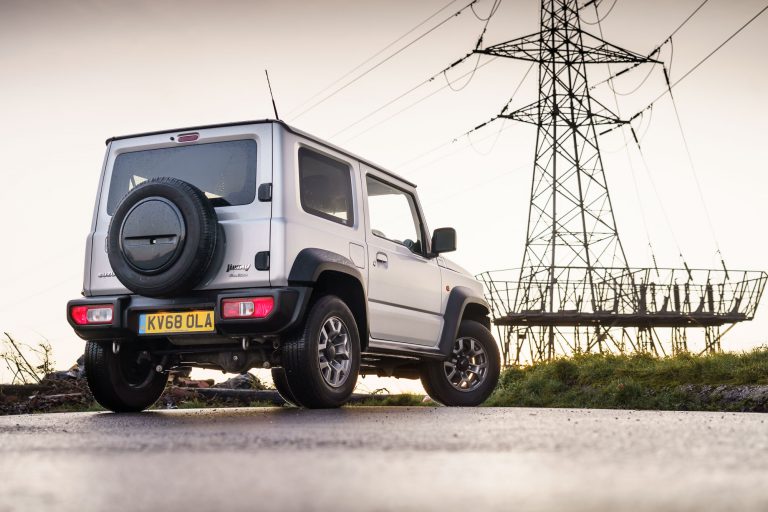 The latest Suzuki Jimny SZ5 is powered by a 1.5-litre K15B petrol engine. It has four-cylinders and comes with the option of a manual or automatic gearbox. With a peak power of 101 PS and a maximum torque of 130 Nm, it is a more than capable powertrain. It is quite light and nimble for an off-roader at 1,135 kg. Speaking of off-roading, it has a towing capacity of 1,300 kg and a top speed of 90 mph. An adequate fuel tank capacity of 40 litres and C02 emissions of 154 g/km complete the package. It gives a combined fuel economy of 35.8 mpg, which is not bad at all. And all this for just £18,749. For the top of the range SZ5 model, this Jimny is a lot of car for the price.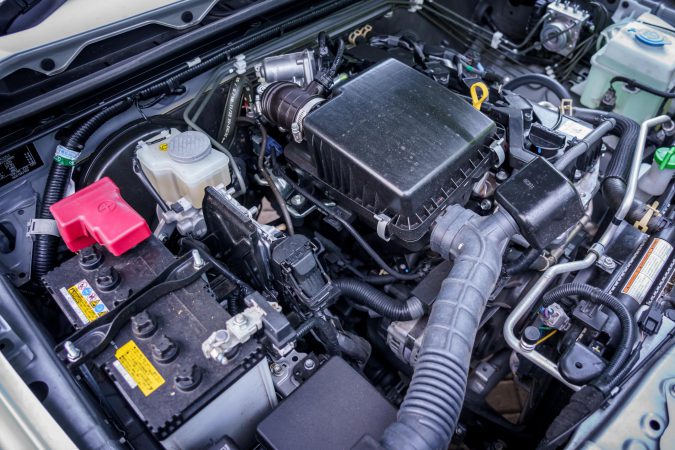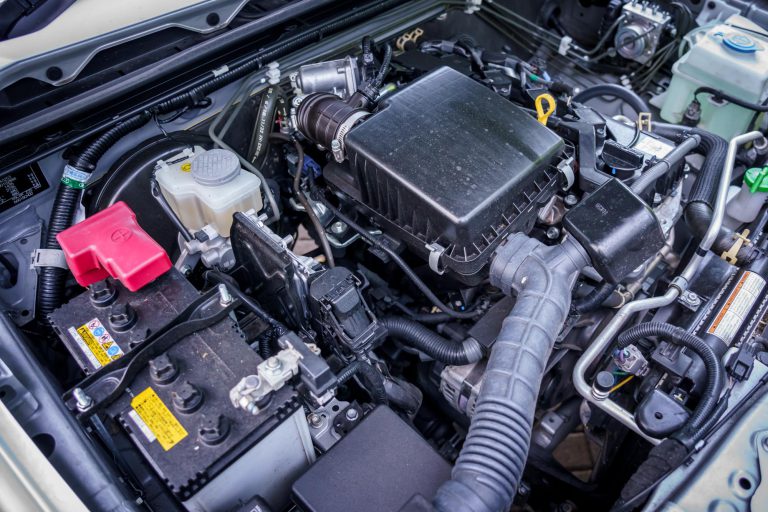 How does it drive?
There are many vehicles that look a certain way but drive completely differently. The Suzuki Jimny SZ5 isn't one of them. It is a tall car with a short wheelbase and that is immediately apparent in the way it handles on a smooth road. Precision is the last word that will come to mind when getting behind the wheel.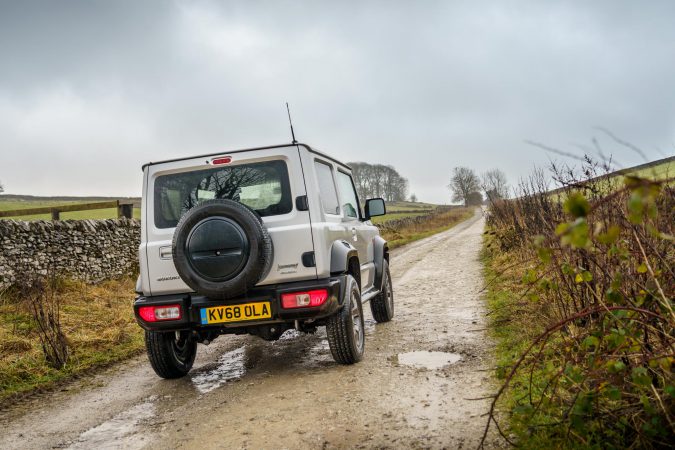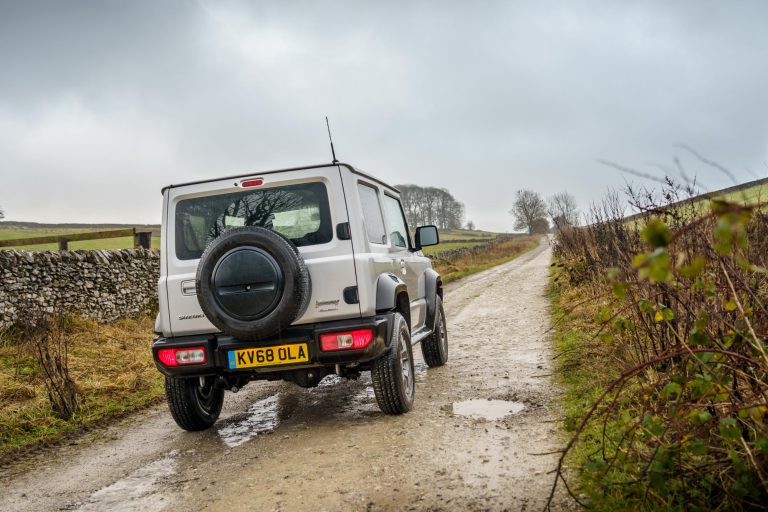 It is a little awkward and rather cumbersome but in an oddly reassuring and fun manner. Initially, I felt disconnected but once I allowed the Jimny some time, it started to feel a lot more comfortable. Its lightweight helps in this regards as the steering loads are quite manageable. The tyres offer decent levels of grip but the generous amount of body roll makes cornering at speed a nervous affair. You will soon get used to slowing down and managing the corners.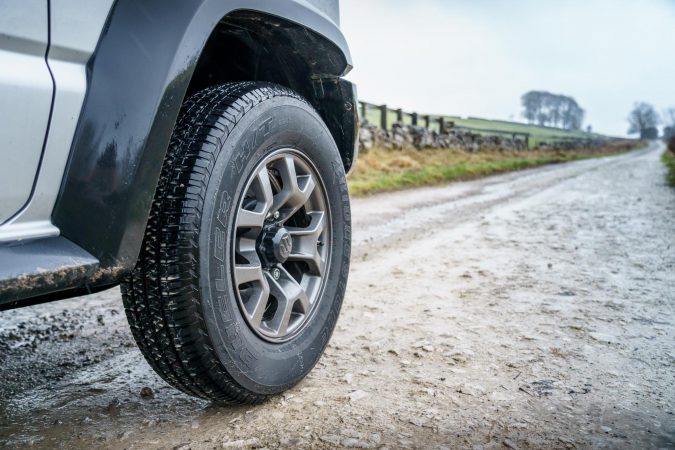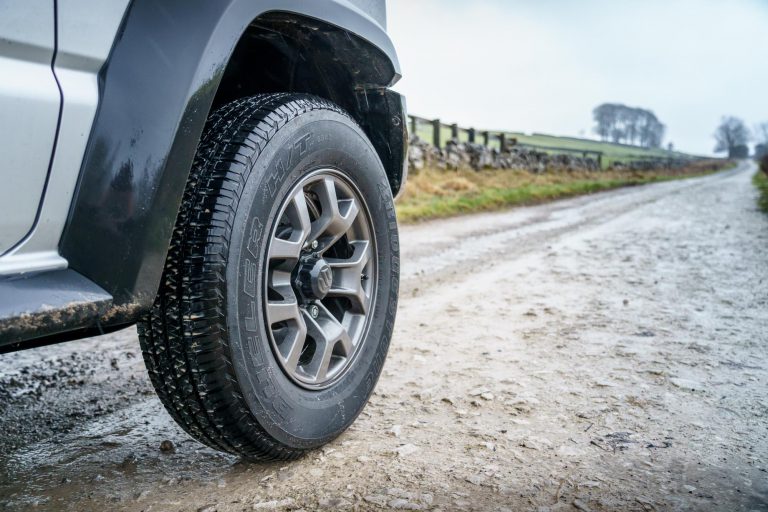 It is also worth noting that the boxy shape of the Jimny catches the side winds quite a bit on A-roads and motorways, so be warned.
The engine isn't that powerful, which helps as you will never be able to accelerate fast enough to lose control. The gearbox is also suited to a more ambling drive, not a spirited one. But there is all good reason for this.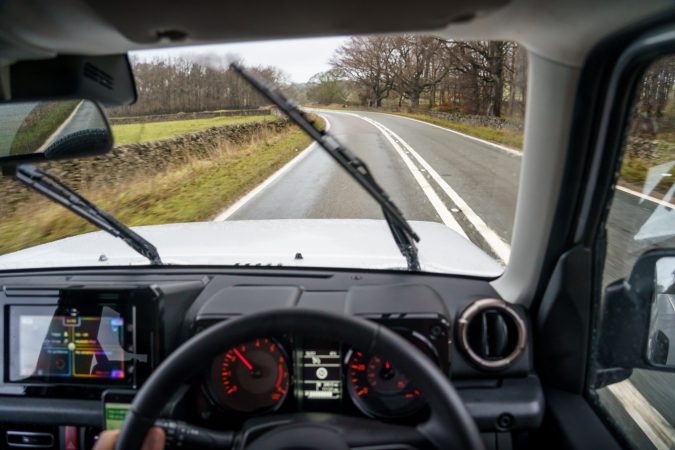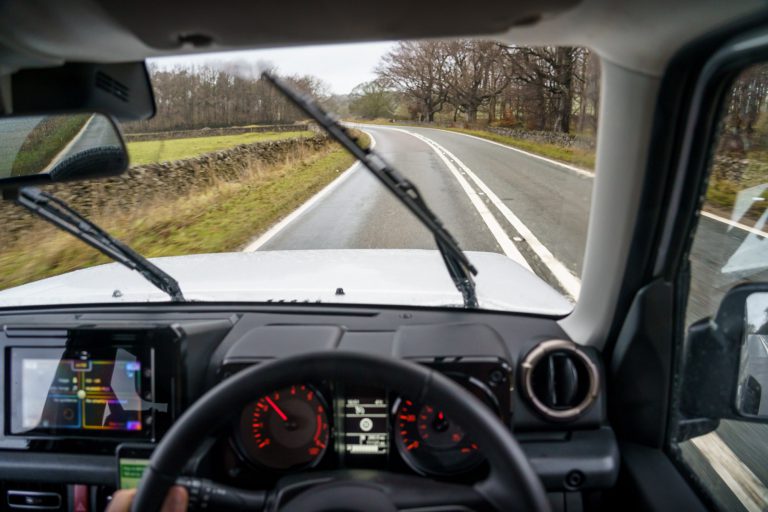 All this points to one thing and that is off-roading. The previous iterations made their name in this segment and the latest edition continues that legacy. Everything from the clear views from behind the steering wheel, to the way the gearbox and suspension are set up, point to a car that is designed for off-roading and from my previous testing I can say this car is incredible off-road.
The Suzuki Jimny SZ5 fills you with confidence when off-roading and it can tackle everything from loose surfaces to steep climbs with ease. In a world full of pseudo SUVs, the Jimny feels real and unpretentious. It is true to its roots and drives with unparalleled character.
What is it like inside?
The interior is designed to reflect the retro styling of the Jimny. That is a tricky endeavour, but it's up to date and Suzuki has more or less nailed it. There is a crisp 7″ touchscreen display on the dashboard which is nicely supplemented by a clear instrument cluster, that is not only functional but adds to the overall aesthetics of this 4X4.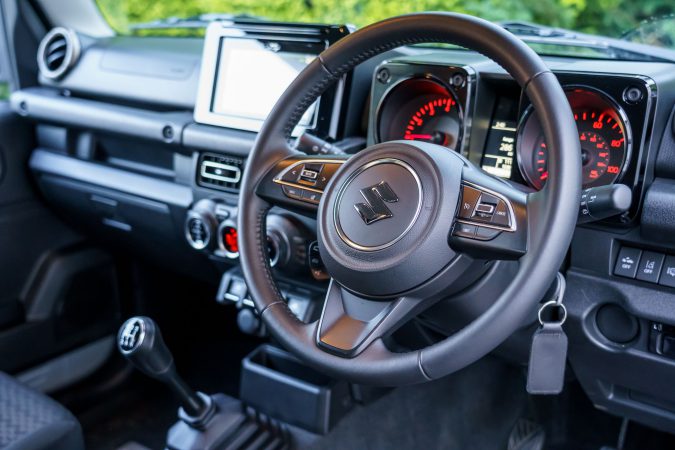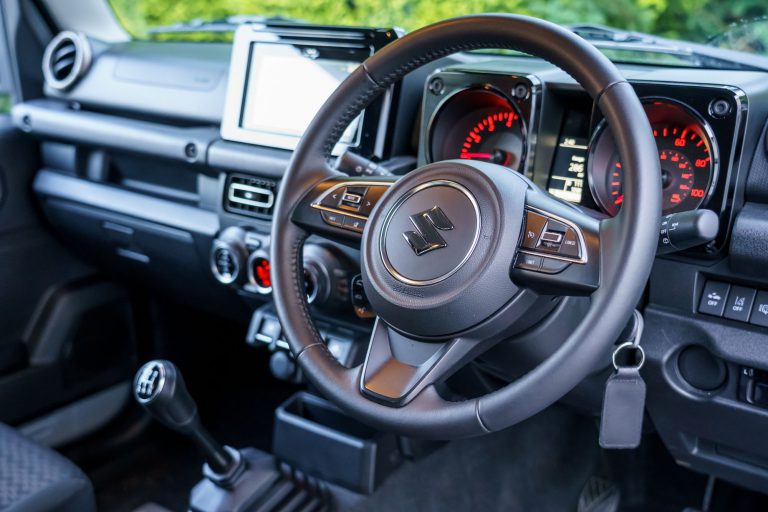 Touchscreens and off-roading don't necessarily go well together but the glove-friendly nature of the Jimny's touchscreen should help in this regard, plus there is a handy ledge just underneath to steady your hand. Overall, everything is laid out logically and within reach.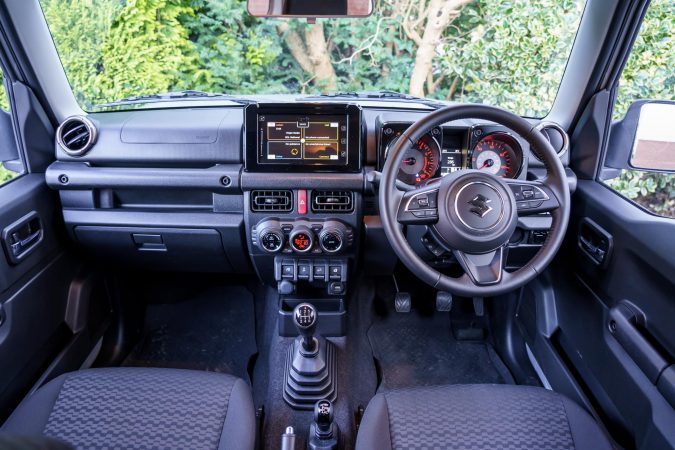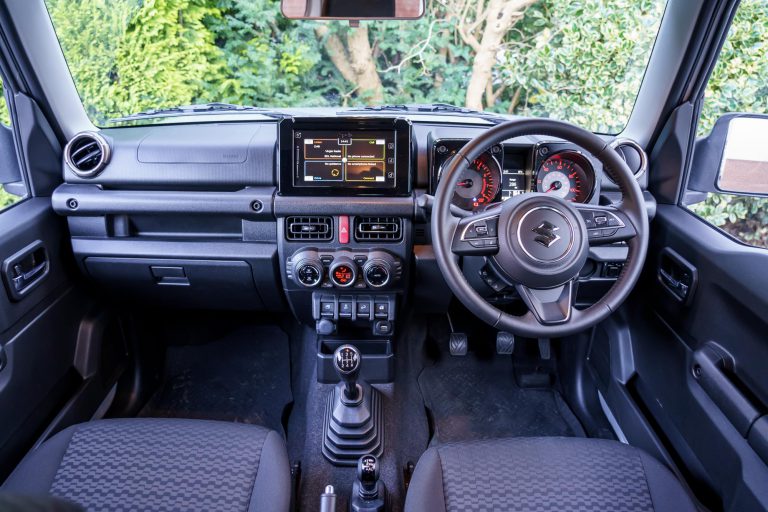 Luggage space is subjective. There is not much of it when all the seats are up. However, when the rear seats are folded down, you get more than adequate boot space. The rear door is quite large and offers plenty of access for large loads. The boot floor also includes a small flap that allows you to store a few items out of sight, if needed.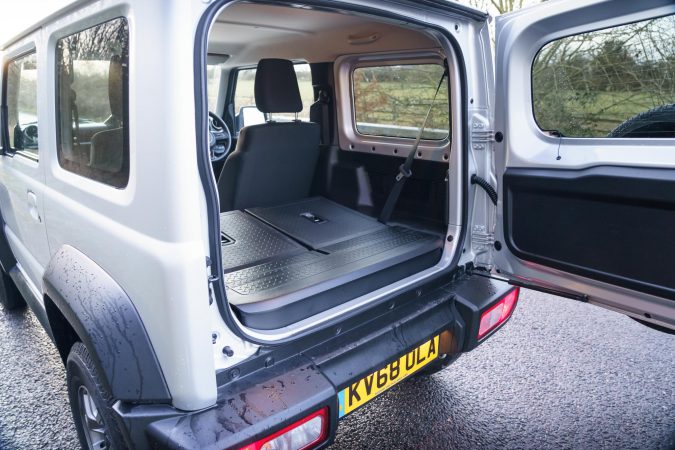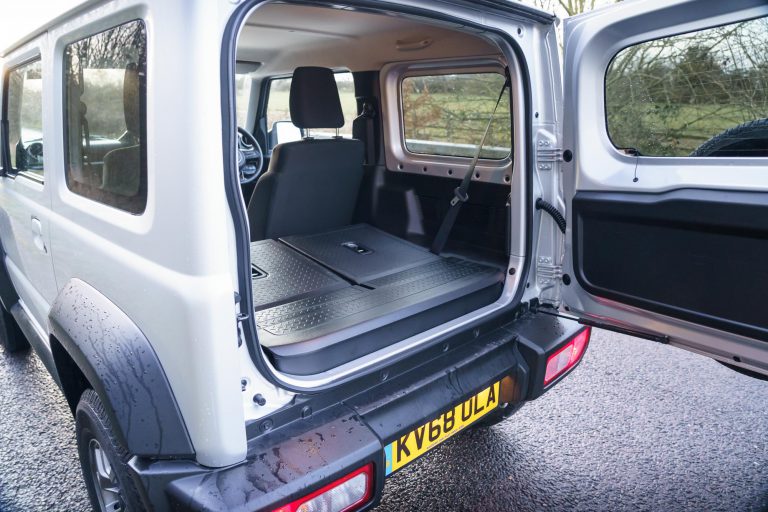 The experience
I have always felt that the Jimny never received its due despite being a big part of our motoring legacy and the latest Suzuki Jimny SZ5 redresses the balance. Being an out and out off-roader, it certainly makes life more interesting on regular roads. Indeed, driving a car this characterful makes you feel like a film star! As a 4×4, there is no competition. It is so capable that a more expensive model is no match for it. Driving the Jimny was a great experience, as it is nothing like the other new cars around today.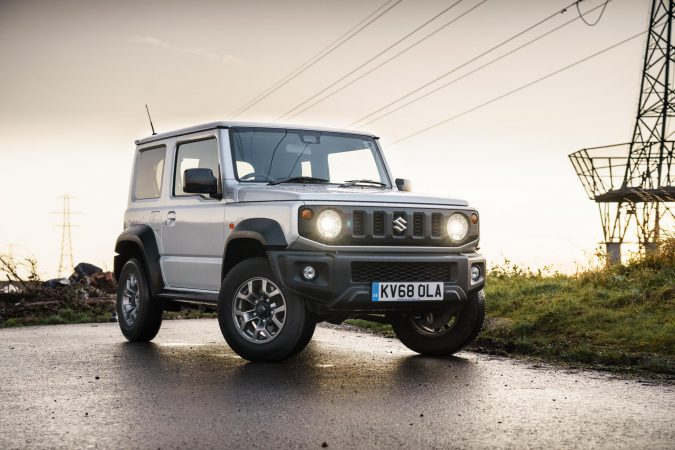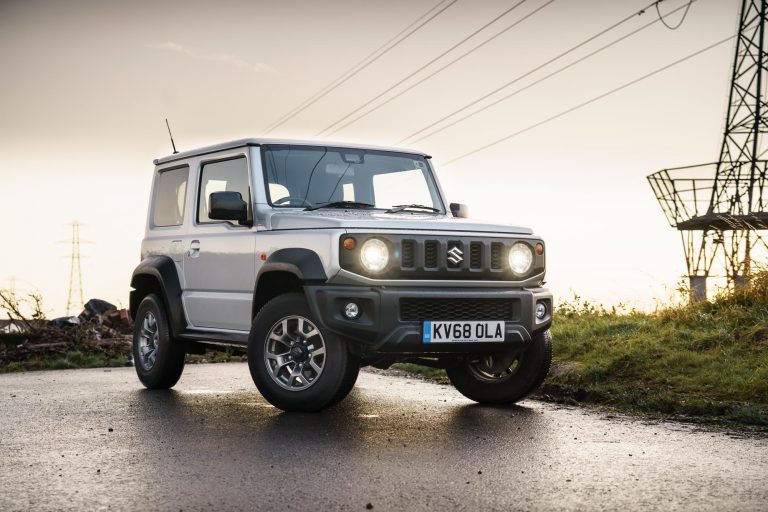 Suzuki Jimny SZ5 Cost
The top of the line Jimny SZ5 will cost you £18,749. For this price, you get air conditioning, a touchscreen infotainment system, alloy wheels and smartphone connectivity. The automatic version costs an additional £1,000.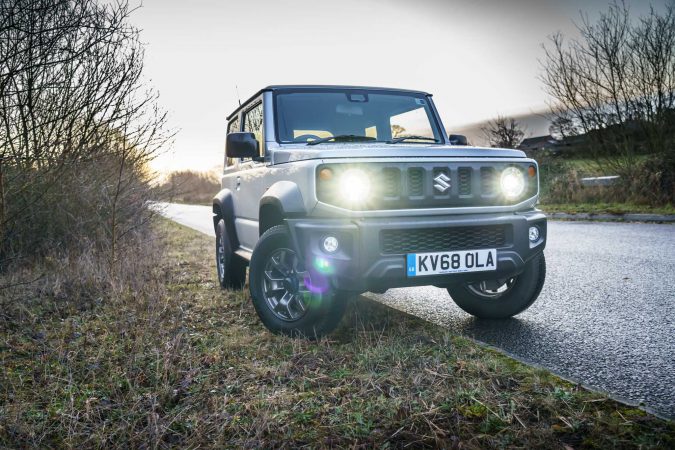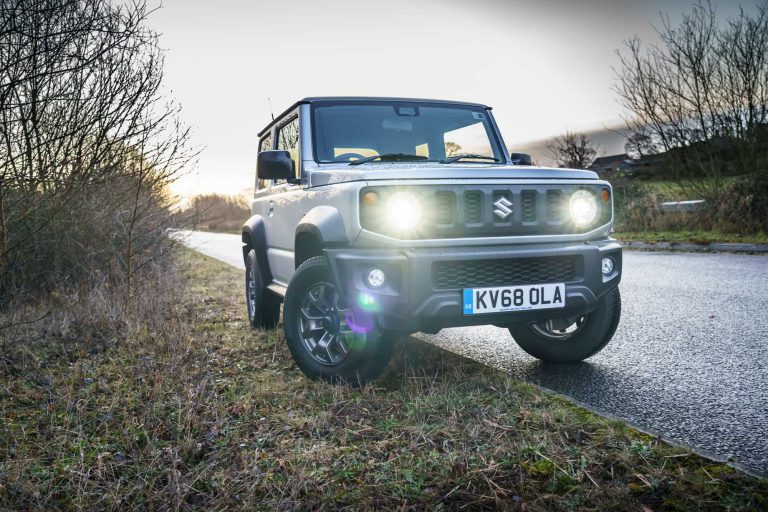 Verdict
Let me get one thing straight. The latest JB64 Suzuki Jimny might not be for everyone. It will suit those looking for a serious off-roader but it is not as comfortable as a 'regular' car on the road. The beauty of the Jimny is that it feels special in every way but uncommon in other ways.
If you want a true off-roader that does not break the bank, while being dependable, economical to run and with a unique character, then the JB64 Suzuki Jimny SZ5 is the model for you.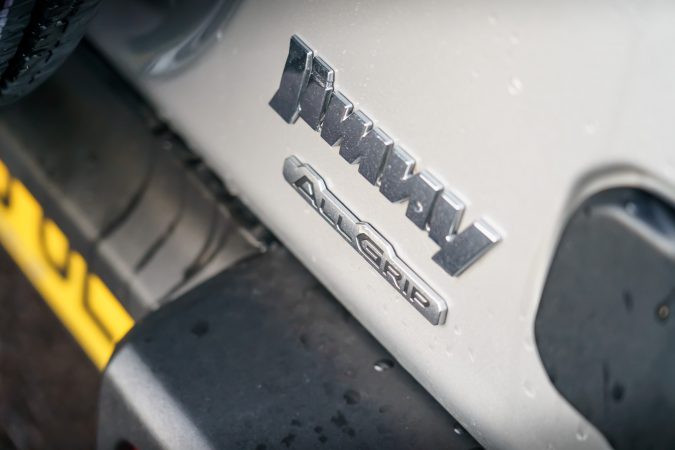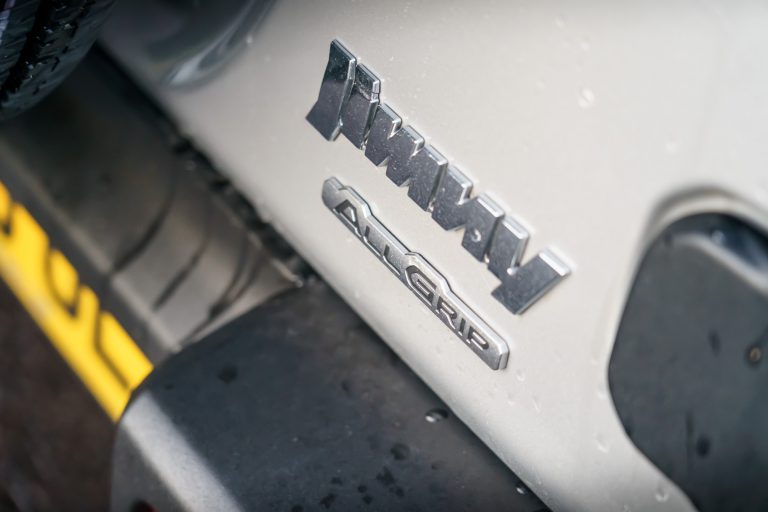 Specification
2019 Suzuki Jimny SZ5 Specs

Price: ££18,749
Engine: 1.5-litre K15B naturally aspirated Petrol
Power: 101 PS
Torque: 130 Nm
Transmission: 5-speed manual
0-62mph:  N/A
Top speed: 90 mph
Weight: 1135 kg
Economy combined: 35.8 mpg
CO2: 178 g/km
To take a look at more pictures of the Jimny see our gallery.