Tesla Model 3 Performance Review
The fact that Tesla is considered a serious player in the motor industry these days is a huge accomplishment in itself considering how young the company is and how relatively sparse their line up is. Part of the reason behind their success has been their ability to make EV technology practical and feasible and the Model 3 is a testament to that.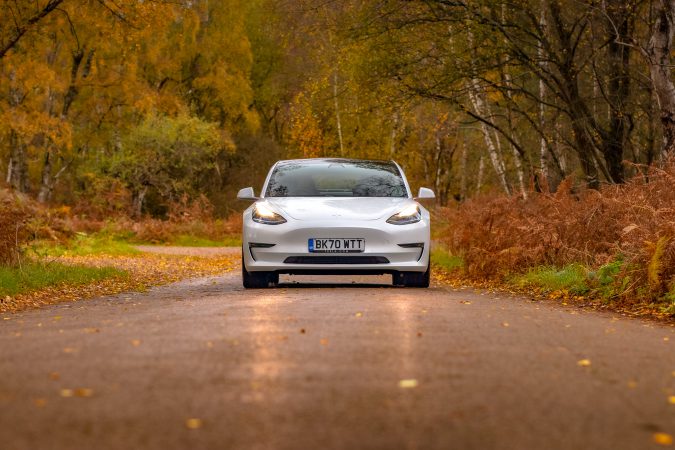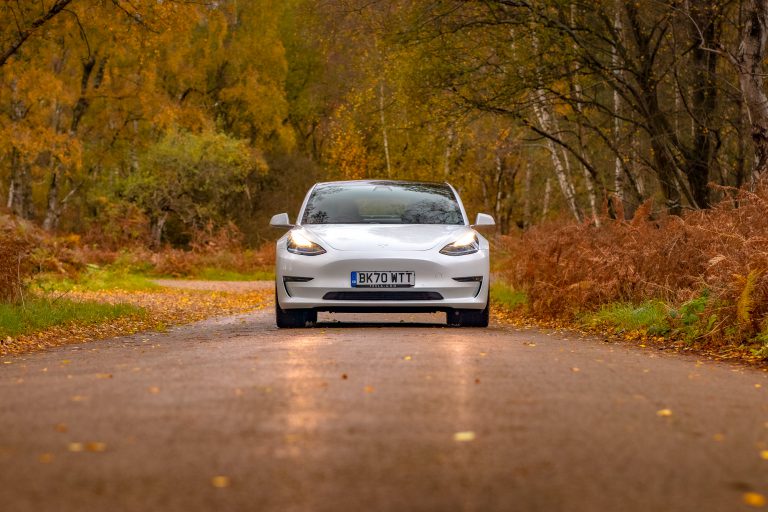 It was in so much demand when it was launched that the waiting list extended for months. Now that this car has finally come to the UK, I decided to give it a try to see what the hype is all about and here is a summary of how it went.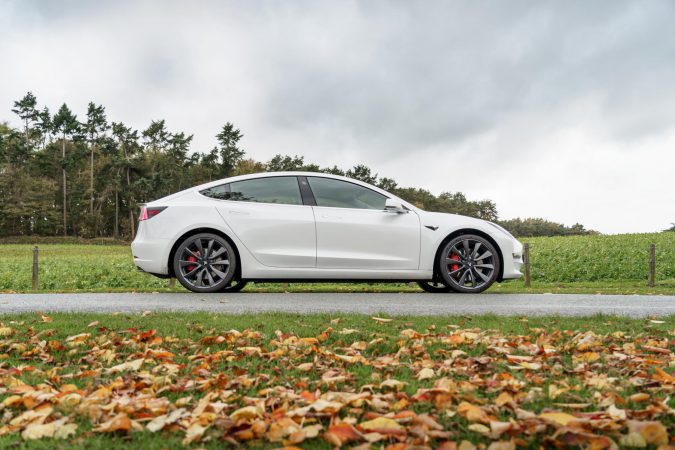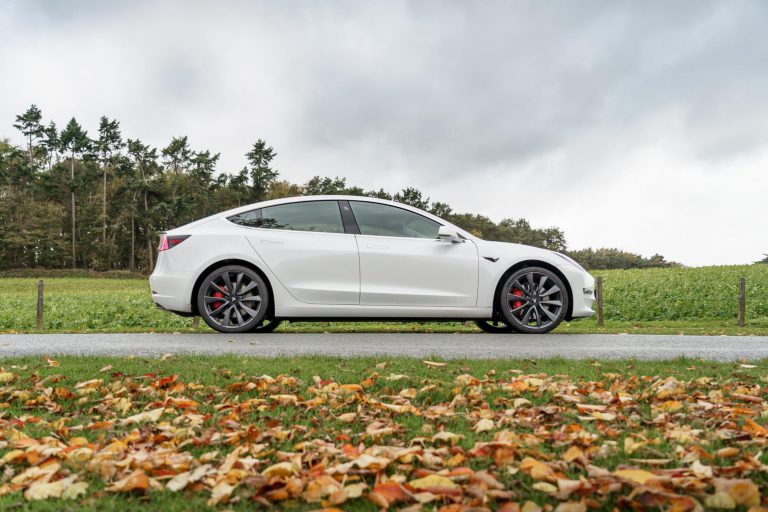 What is the Tesla Model 3 Performance about?
While Tesla's Model S and Model X are the ones that have been hogging all the limelight so far, they are a bit on the pricey side. This makes them a difficult bargain for people who are on the fence about getting a fully electric car. The Model 3 is a bit more reasonably priced making it the ideal option for someone looking to get their first taste of an electric vehicle and more specifically, a Tesla.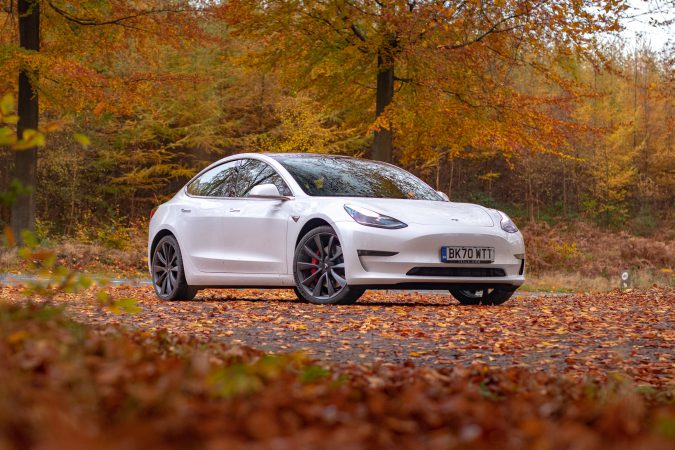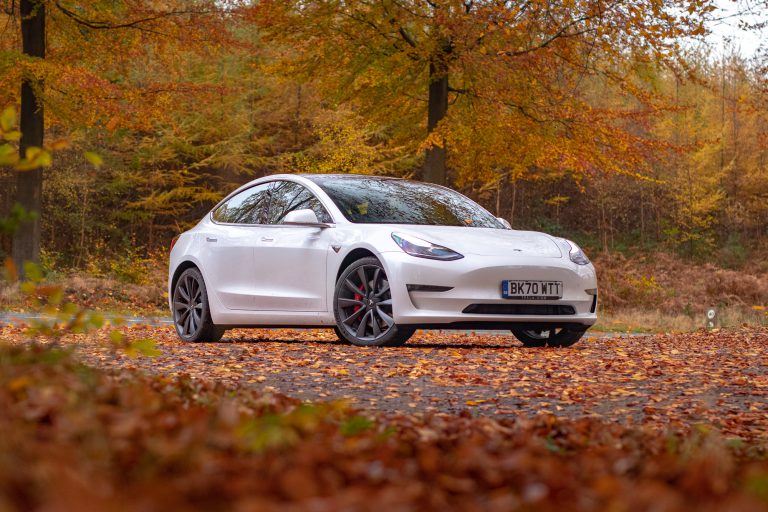 This model will come in three different variants and I got to drive the top-of-the-line 'Performance' variant. It is a five-seater saloon that has some impressive stats which I will touch upon shortly.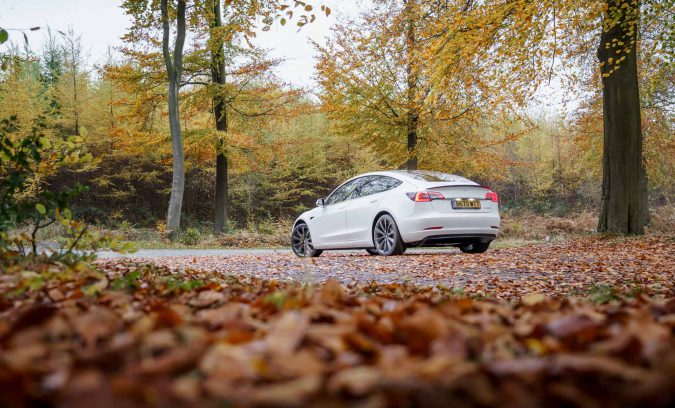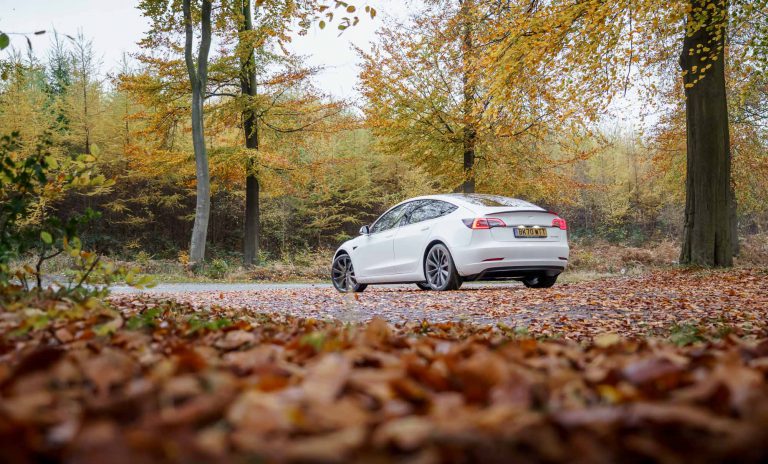 Starting with the looks, the Model 3 isn't what you would call a conventionally good-looking car. It is very sleek and modern and design elements like the recessed door handles do give it a very futuristic and unique appearance but there is something about it that just stops me from getting completely on board with.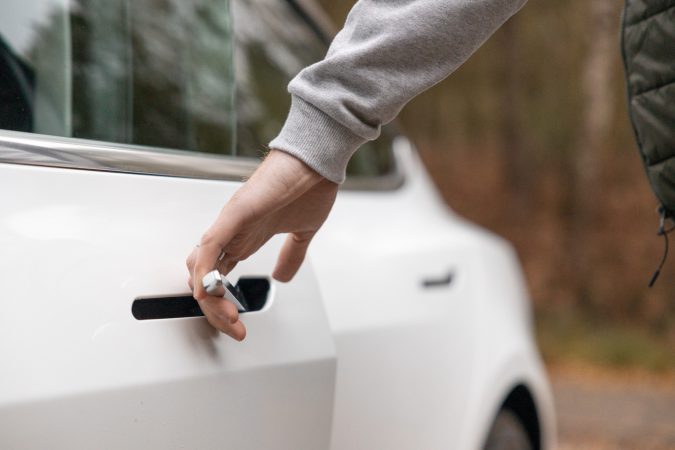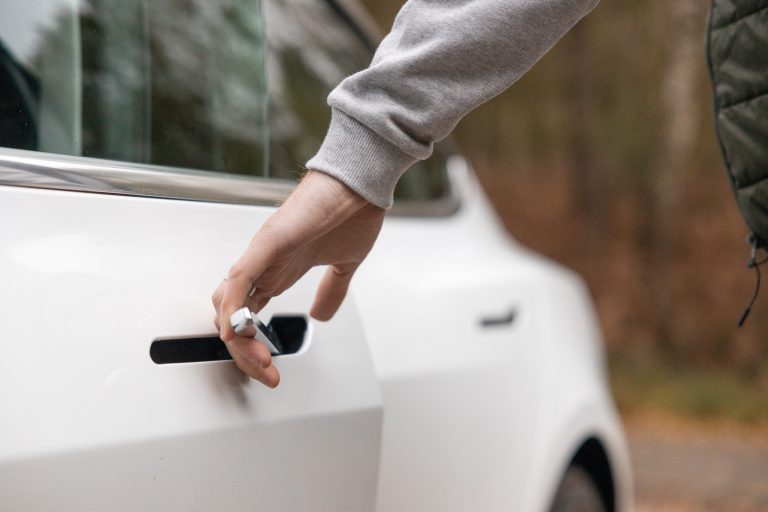 It is not bad looking by any means but it isn't handsome either. It is a look that is polarising but in a manner that will leave you unsure about what to think of it. From the front, it looks like it has been inspired by something from Porsche with a bit more polish.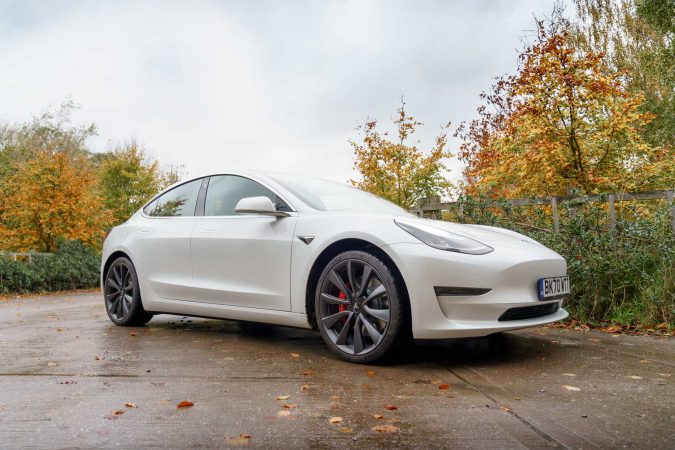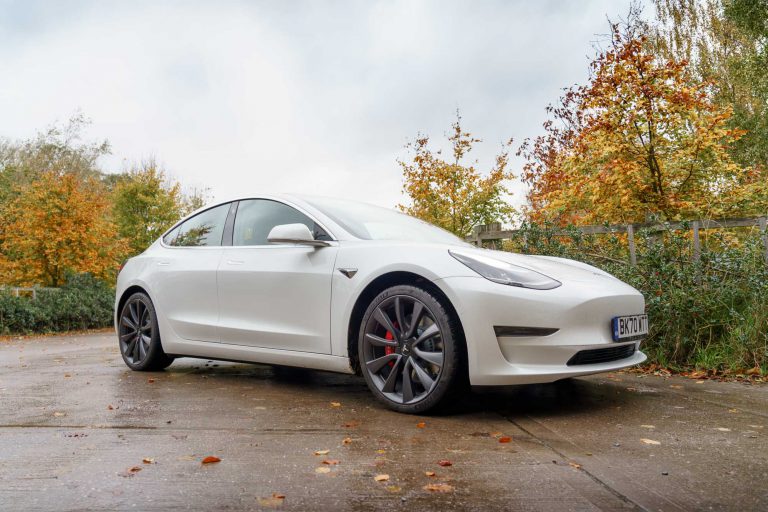 From the sides, the approach from Tesla has clearly been for refinement but the pursuit of too much sleekness gives it a blander appearance. It does look good when the light hits it just right but usually, all the subtle curves just disappear into one another.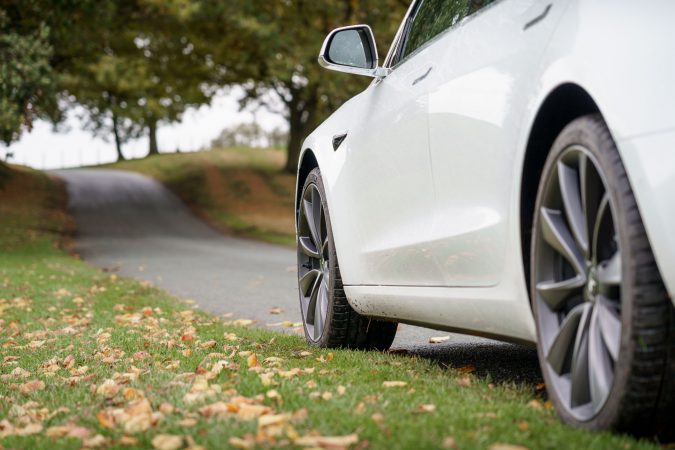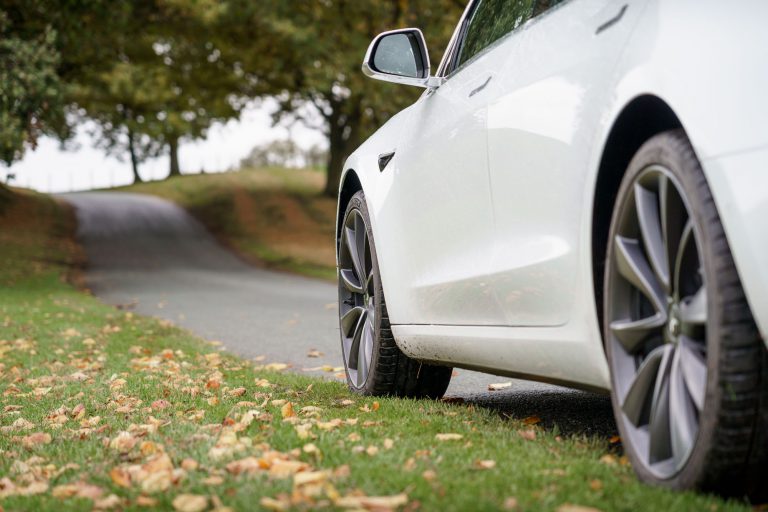 However, it is from the rear that the Model 3 is a total letdown. It looks a bit disproportionate especially in comparison to the Model S. This is a car with a very distinguished look and is probably not for everyone.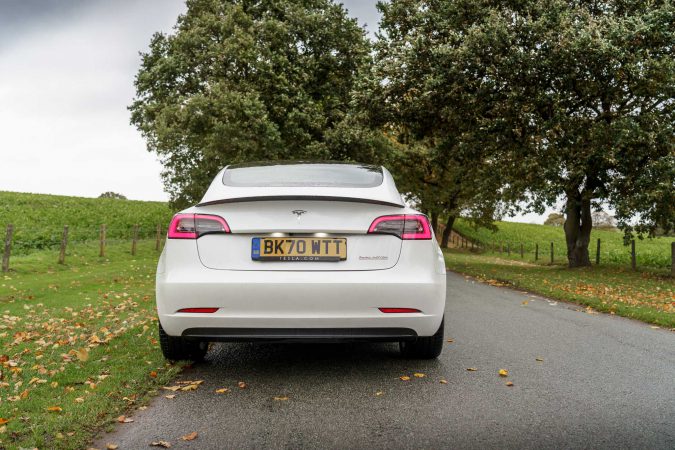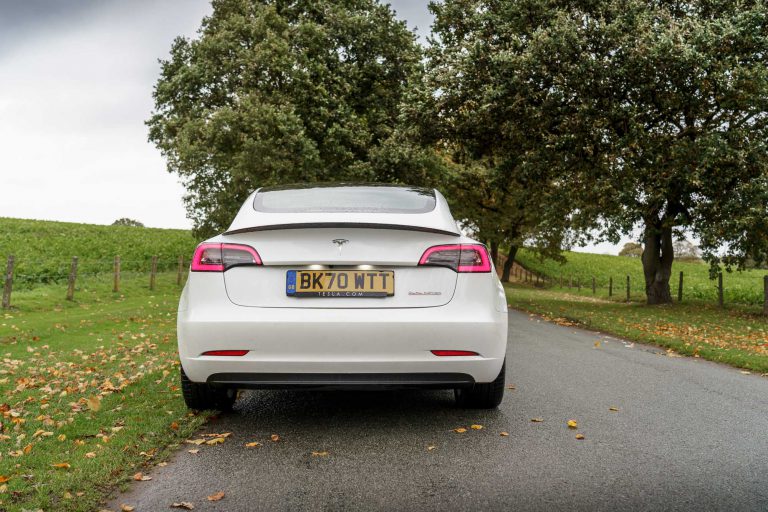 Personally, I am still a bit undecided and not completely sold on the way it looks but it is only a small part of the equation. Maybe, this is how cars of the future will look like and it is just a matter of getting used to it but the Model 3 could have benefitted from a bit more aesthetic character in my opinion.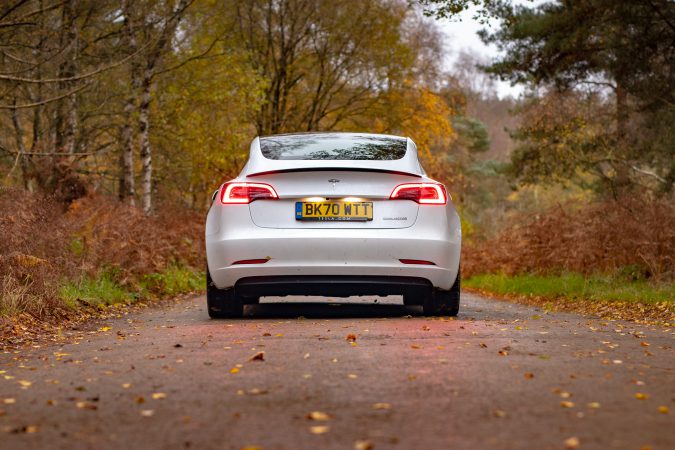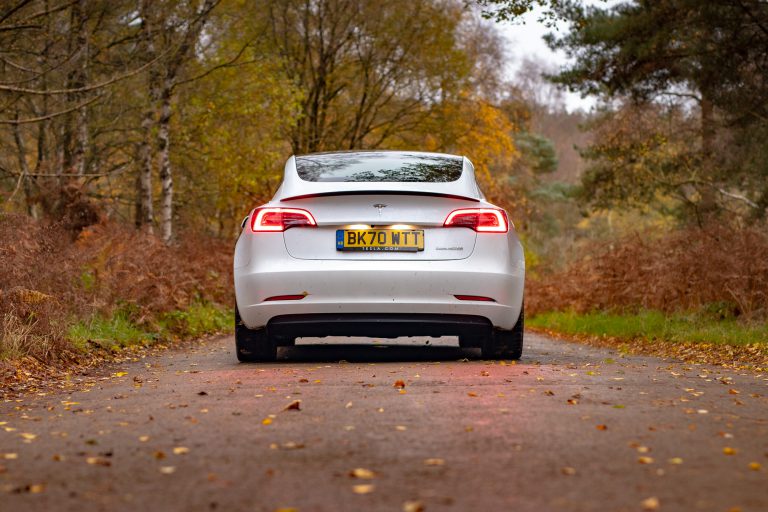 Another aspect that should be kept in mind is that in an attempt to go for a really cool and futuristic look, a front grille has been forgone and the windshield has been extended all the way back similar to its other models and while these design cues look distinctive, they get dirty easily and this car will need a bit more upkeep as the front and the roof are bug and stain magnets.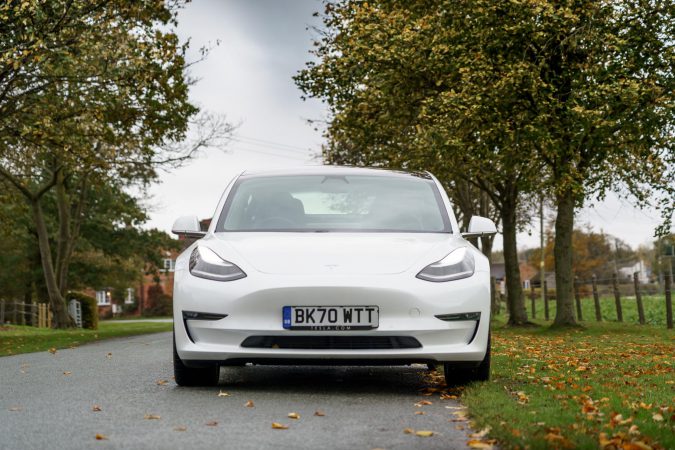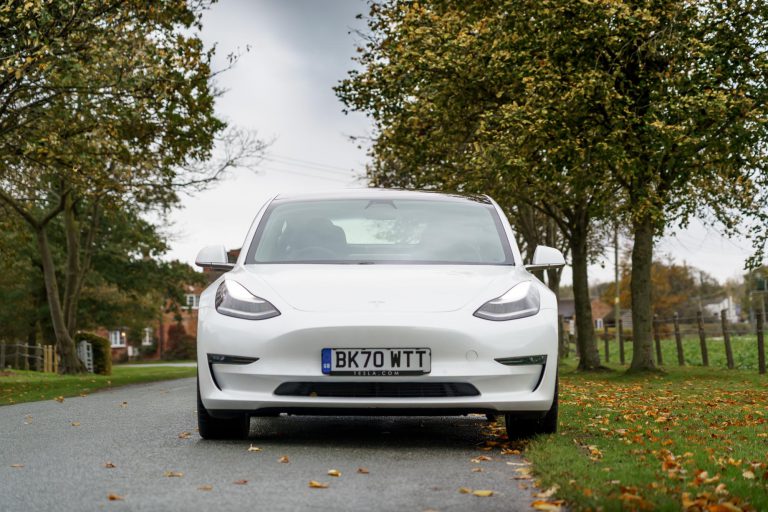 One area where this car isn't lacking is with what is under the bonnet or what isn't. I am still getting used to EVs. There is nothing but a storage space under the bonnet but the car does boast some impressive performance figures thanks to a dual-motor powertrain.
Modern car names can be flattering sometimes but the Model 3 lives up to its 'Performance' moniker. The dual-motor all-wheel-drive powertrain can go from a standstill to 60 mph in just 3.1 seconds which is very impressive for a car that is pushing almost two tonnes. It tops out at 162 mph and has a WLTP range of 352 miles. It also comes with a basic vehicle warranty of 4 years or 50,000 miles, whichever comes first with the battery and drive unit covered by an 8-year or 120,000-mile warranty.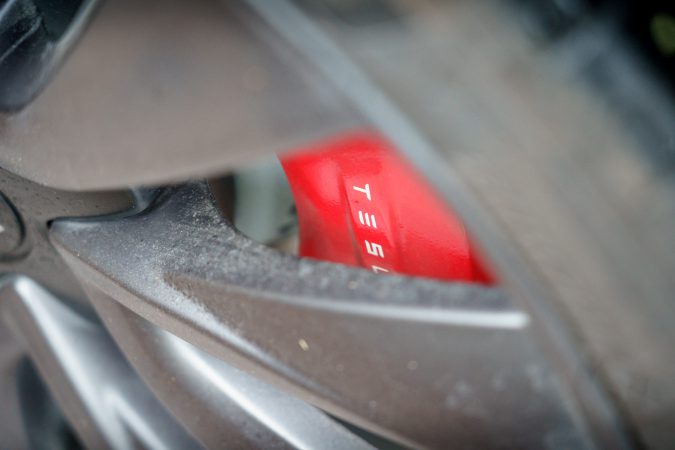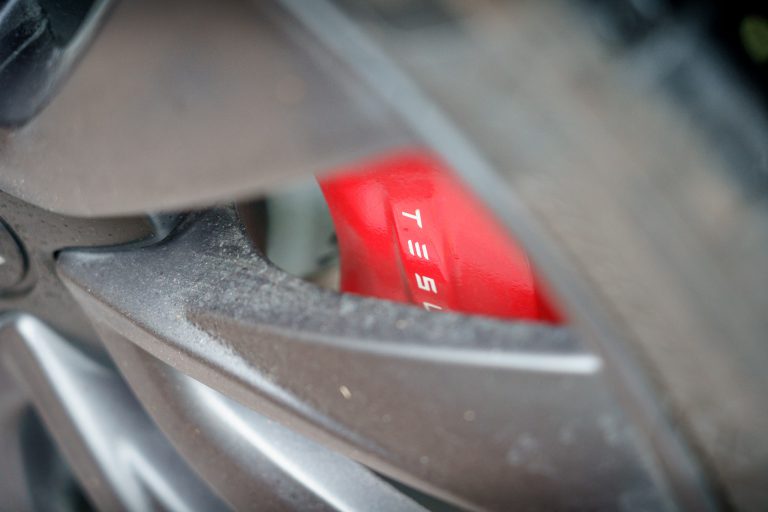 How does it drive?
This is where the Model 3 really shines. By now, I am somewhat accustomed to the relentless and immediate acceleration that EVs provide but the Model 3 is in a league of its own. Keeping the accelerator pinned down will, in turn, pin your head to the headrest and you can quite noticeably feel everything in your body being forced back. You can tailor the throttle response by choosing between the chill and sport mode. The former is a bit more sensible but still exciting. The latter is obviously all-out bonkers. Similarly, steering feel can also be chosen from three available options.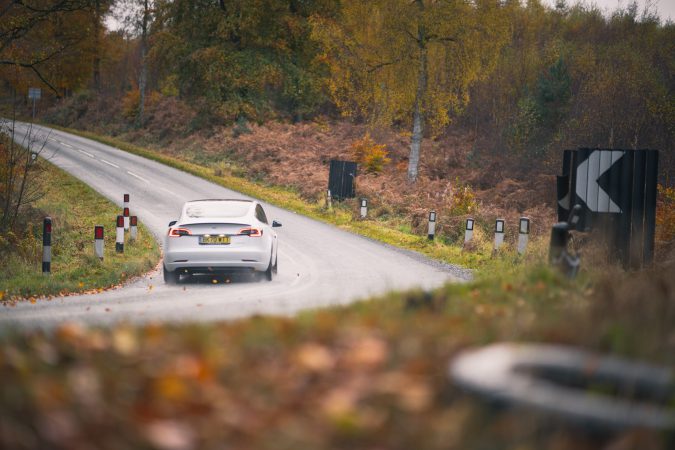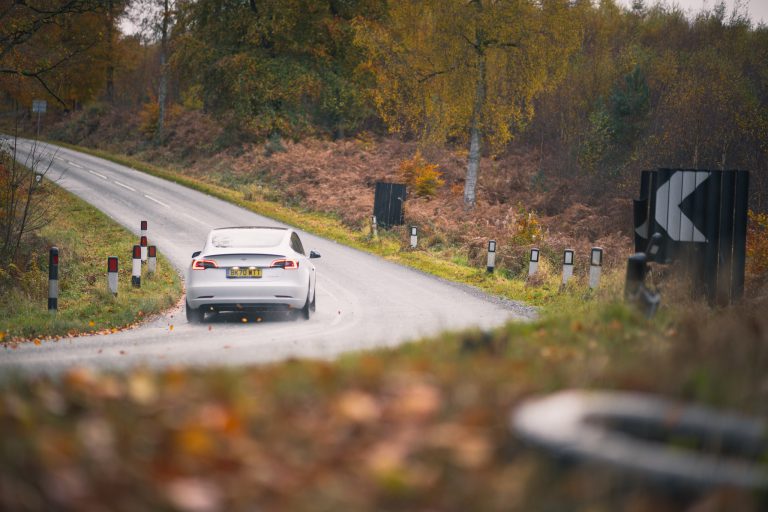 Handling is where Tesla has made the biggest stride with the Model 3. This is the best handling Tesla out there. It still has some way to go before it can match some of the best-handling combustion engine cars but it is nevertheless impressive. For a car that weighs so much, it can move and not just in a straight line but also around corners. It goes without saying that this EV is packed full of electronic wizardry and it does make a lot of difference.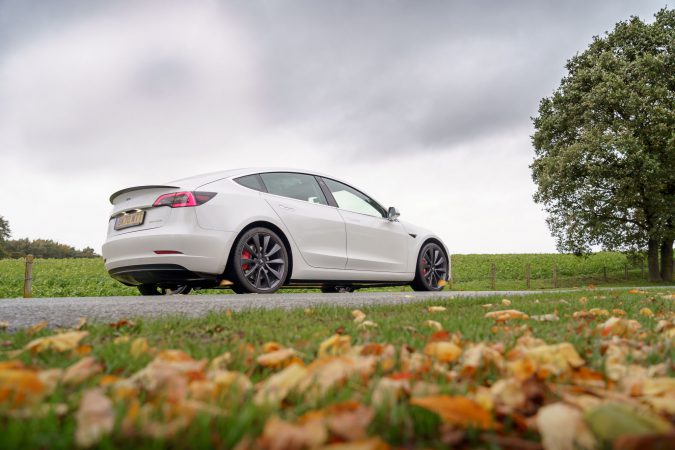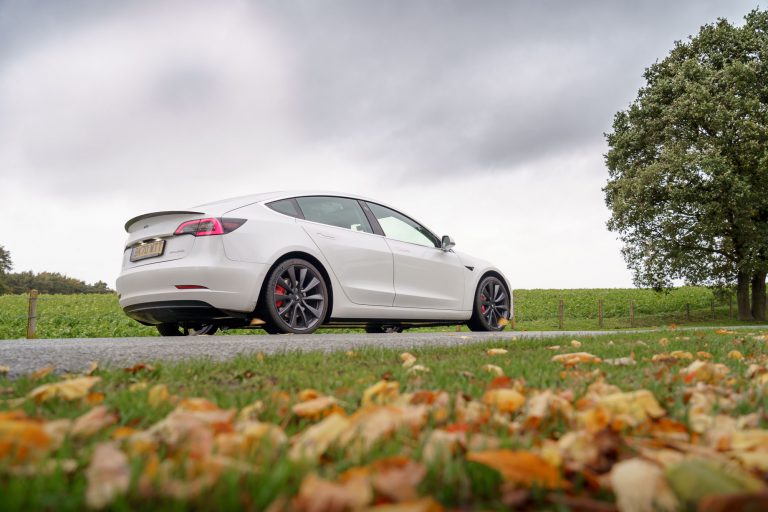 Throwing this car around a corner is fun but in a way that you would not expect. The steering isn't perfect when it comes to feedback but it is very responsive and the car moves exactly the way you want it to most of the time. There is a cohesiveness to how the Model 3 moves which makes it quite thrilling.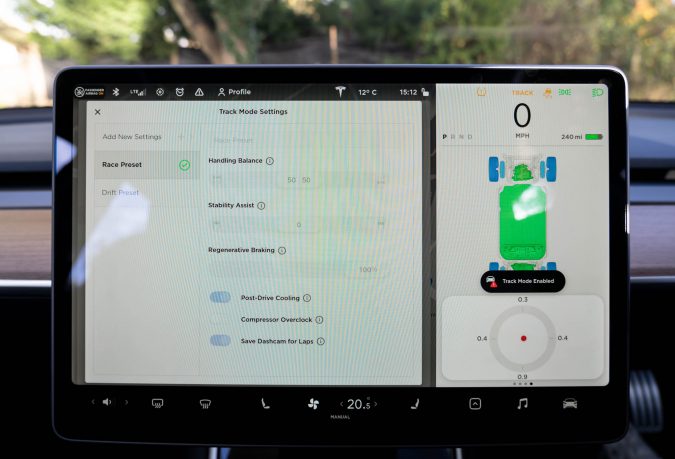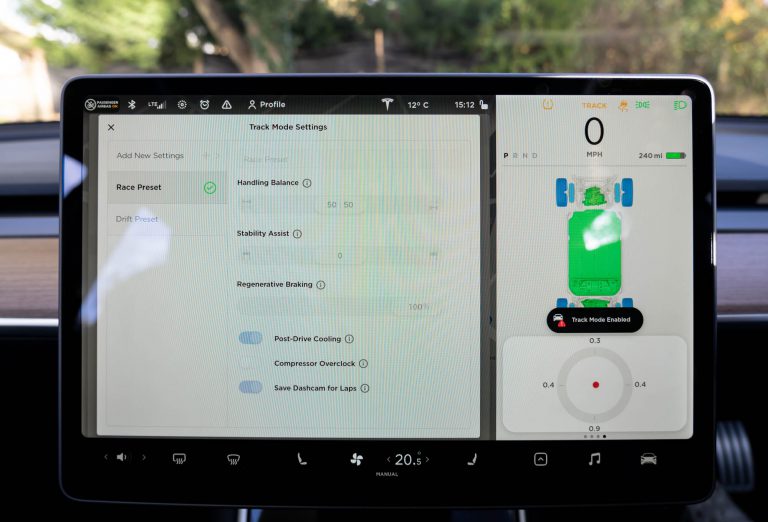 Like most EVs, the battery pack lowers the centre of gravity and keeps this car planted even under hard acceleration. It is very nimble for its weight. The Michelin Pilot Sport 4 S tyres also help in this regard as they offer phenomenal levels of grip and you can have a lot of fun around corners.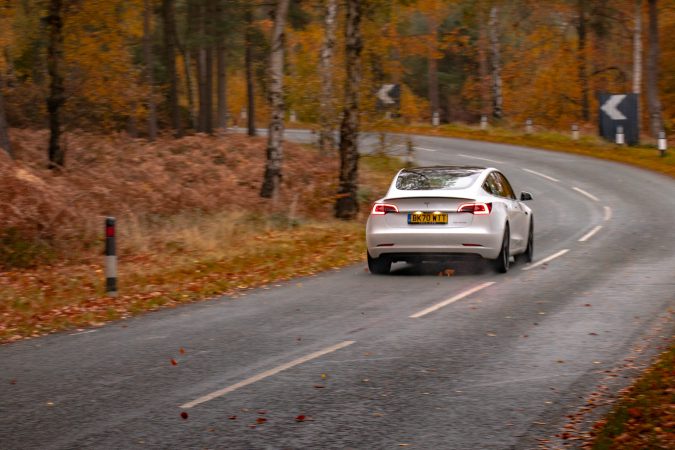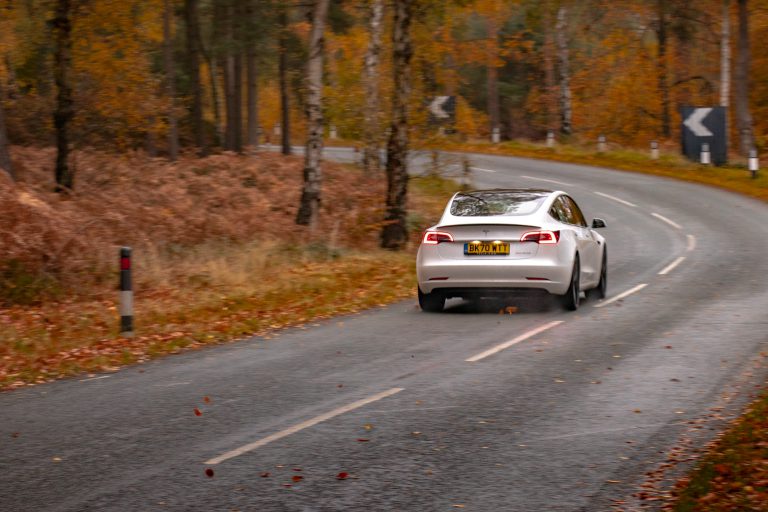 It is not as direct as a regular performance car with all driver aids turned off would be and you can always sense the car doing clever stuff in the background to keep all four wheels stuck to the tarmac but that does not diminish the pleasure you can get out of it. Like everything else on this car, it is a different sensation but in a good way and it is just a matter of adjusting to all the new sensations.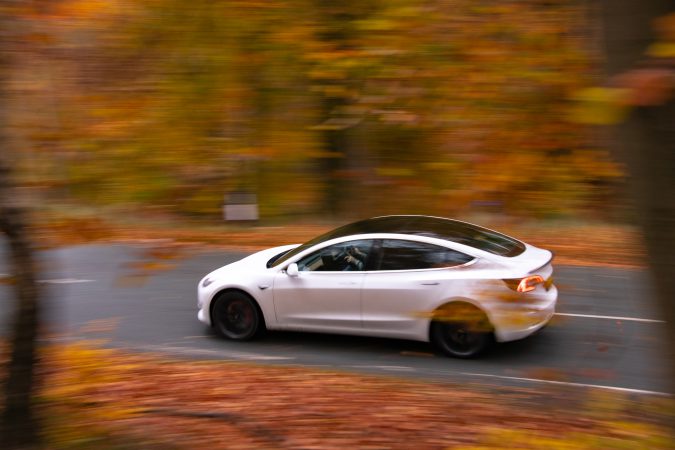 The suspension is on the harder side but it never becomes uncomfortable and again you can feel a lot of wizardry going on underneath that constantly sorts things out and that is the crux of this car. It is not meant to be enjoyed like a regular car. It is full of technological innovations, driver aids, and gimmicks that are supposed to make the driving experience as smooth as possible.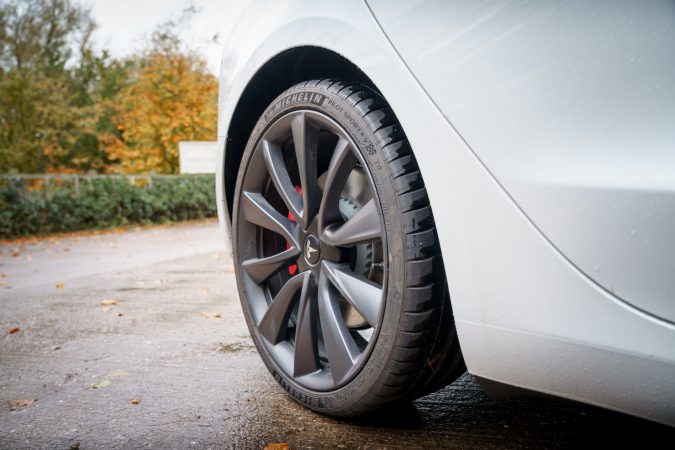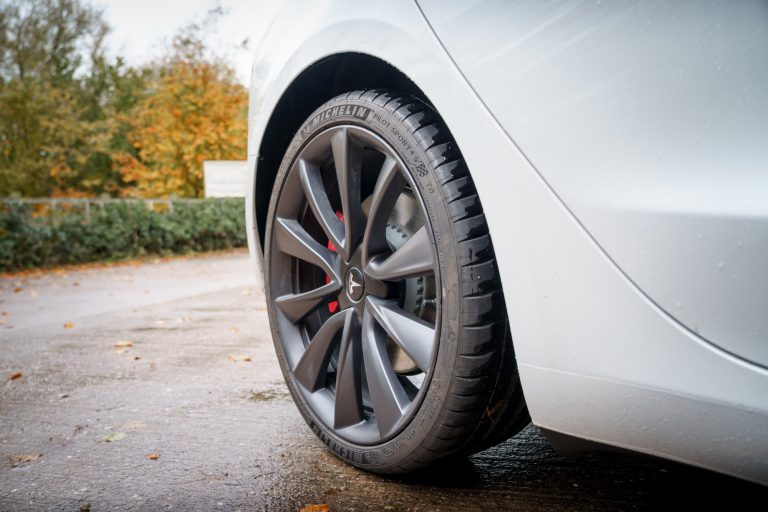 The standard Autopilot system is better than similar systems found on other cars. The full self-driving system is an optional extra that is quite expensive and in my opinion, is just something to brag about at the moment, as you can't really use it for much.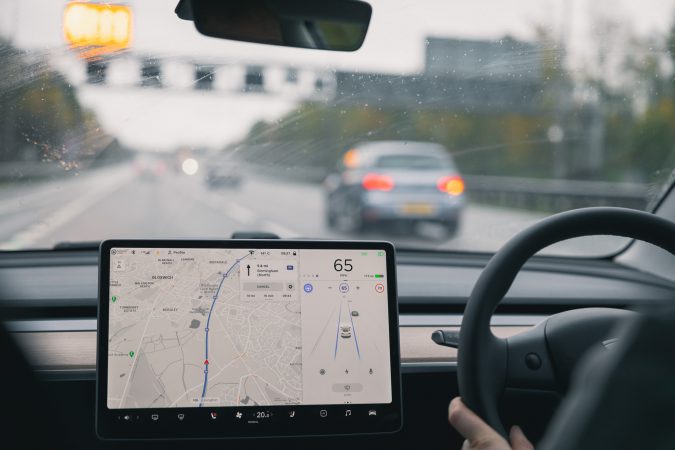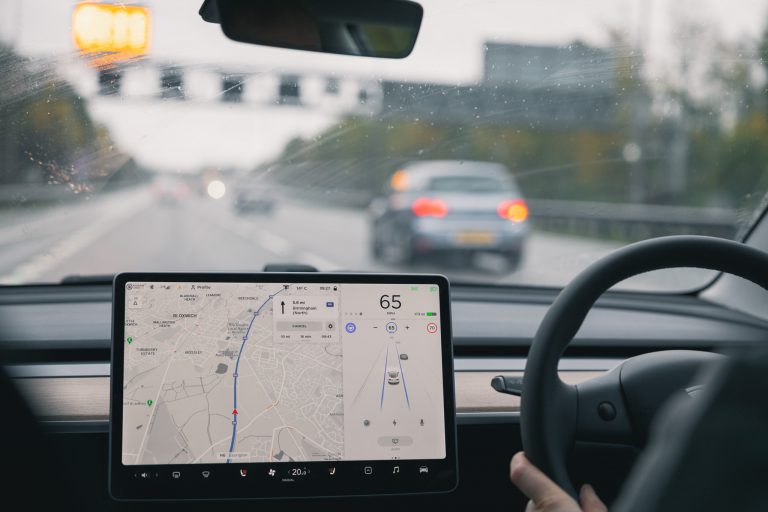 However, it is there if legislation allows its use in the near future.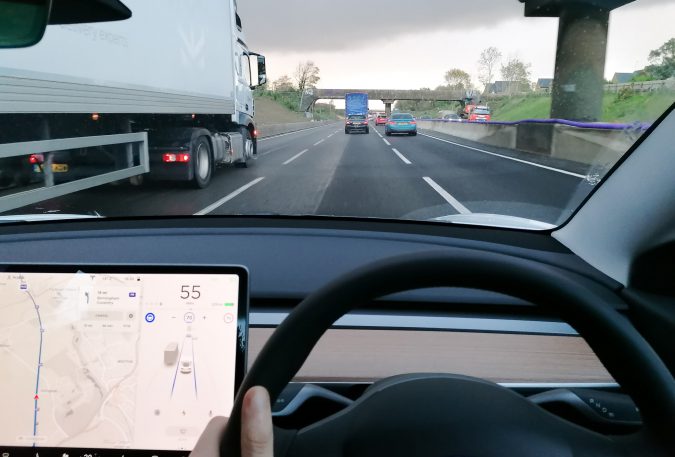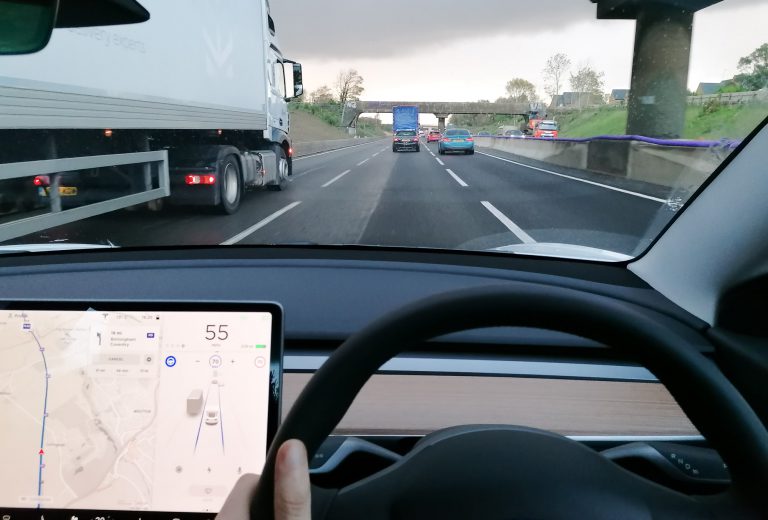 A special mention has to be made of the brakes. Electric cars tend to be just as immediate with the braking as they are with the acceleration and this can be jarring especially for any passengers travelling with you. The brakes on the Model 3 feel more like what most car owners would be used to and allows you to come to a confident and controlled stop as opposed to feeling like you have gone through a wall every time you even glance at the brake pedal, they are impressive to use.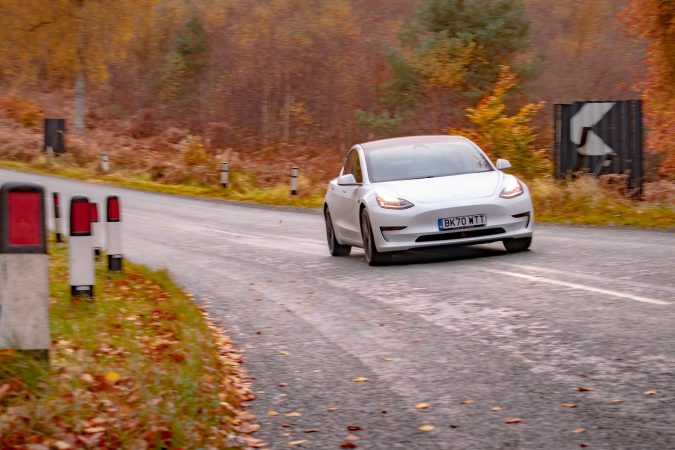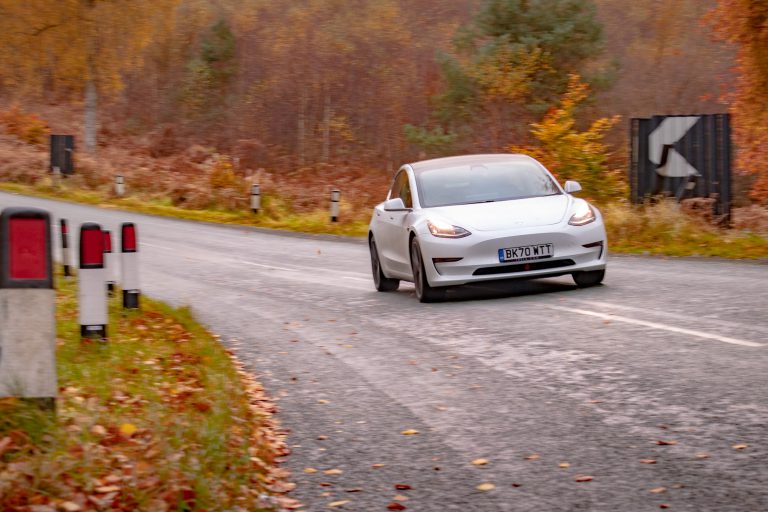 Charging
If you are interested in Tesla models, then you will want to learn about charging the car.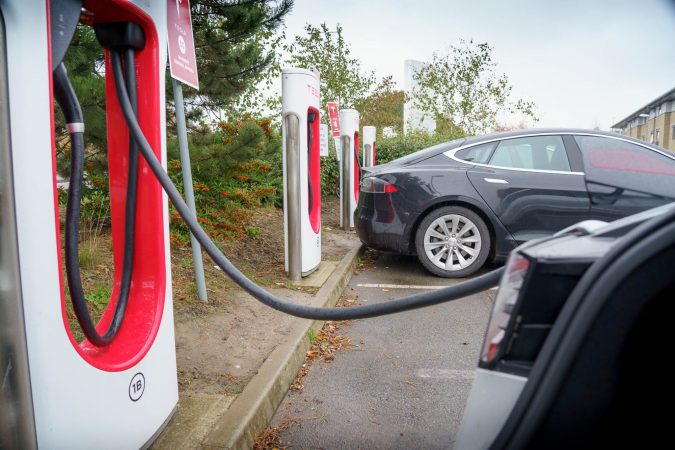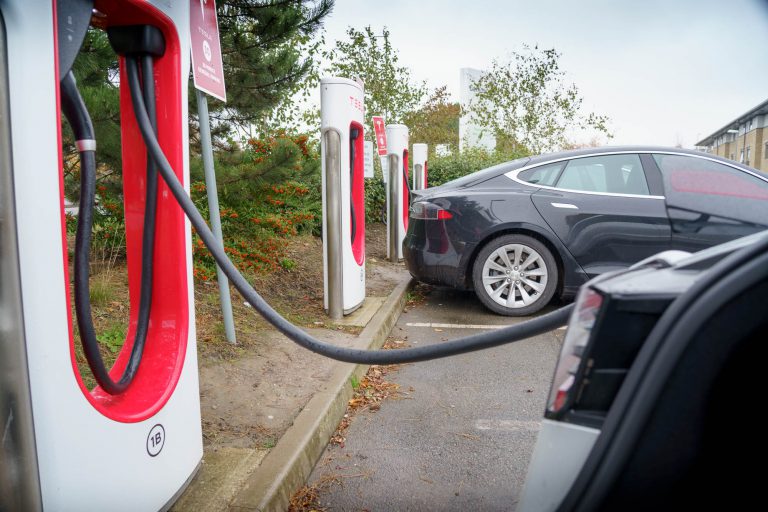 The technology giant operates a network of superchargers, which are capable of charging the car at the fastest possible rate. You will soon discover that it depends on a lot of variables. Such as whether or not there is a car charging in the bay next to you. But they can charge the battery at around 300 miles per hour when connected.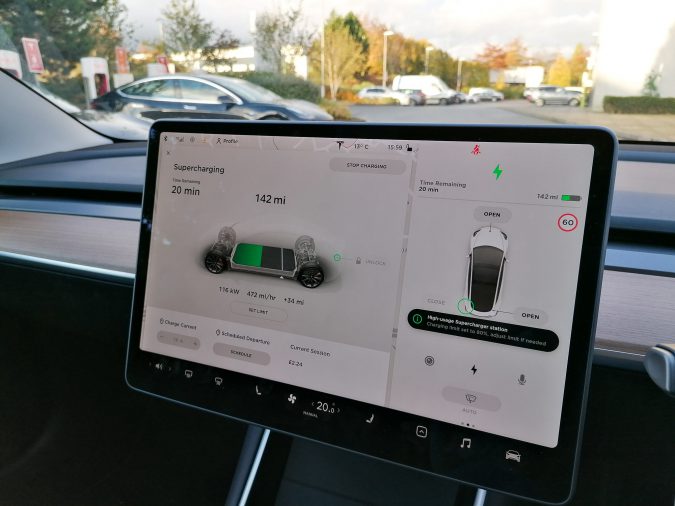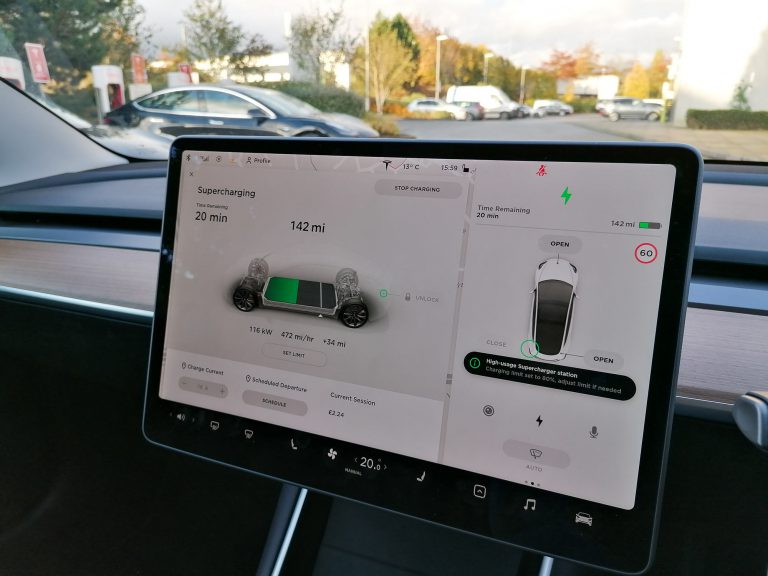 Other operators offer a 50KW rapid charger that you can use with a CHAdeMO adapter, in order to charge around 140 miles an hour, so even off the Tesla Supercharging system it still isn't to slow.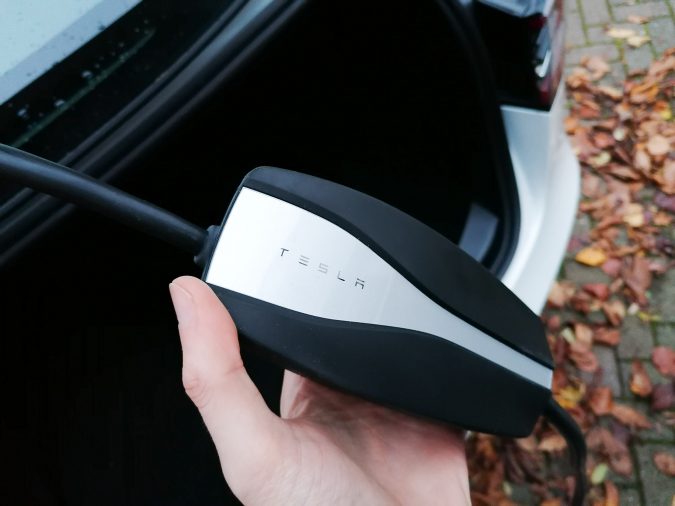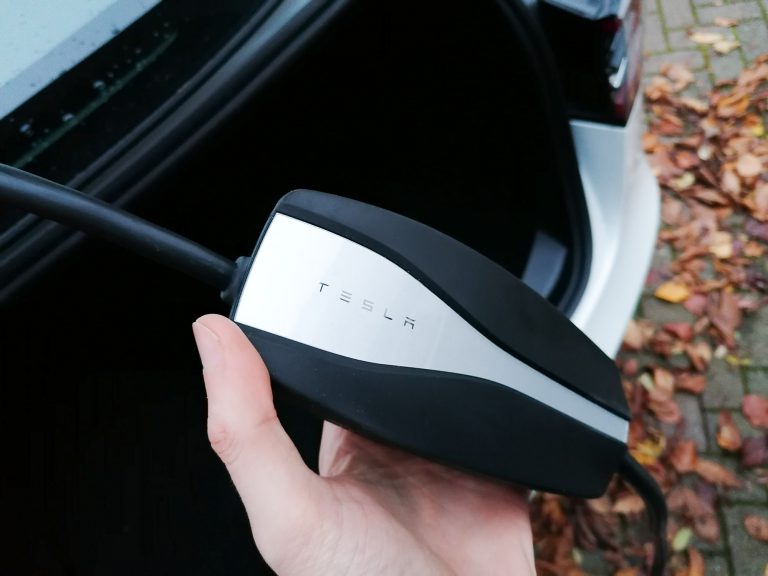 At hotels and shopping centres, you are likely to find 22kw chargers that will charge at around 40 miles per hour, taking around six hours to fully charge the car.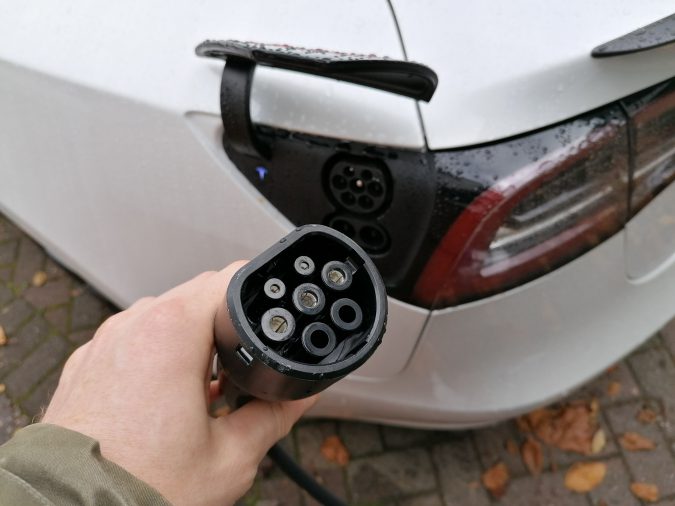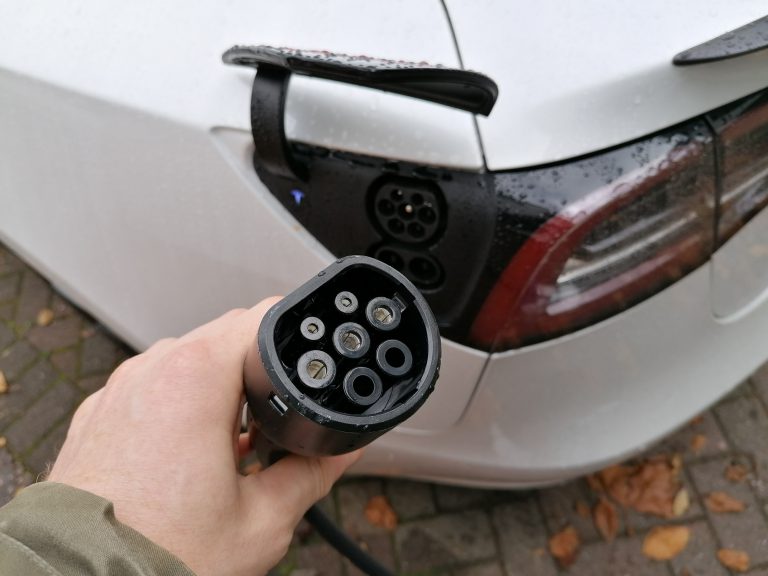 For charging at home, Tesla offers a Tesla Wall Connector, which is suitable for overnight charging. Depending on your connection to the power grid, they can charge up to 40 miles per hour. Tesla can advise you which product would be most suitable for your home charging needs.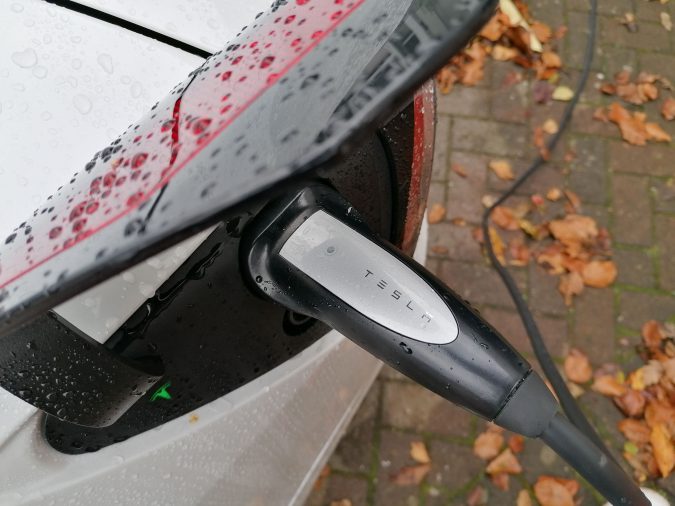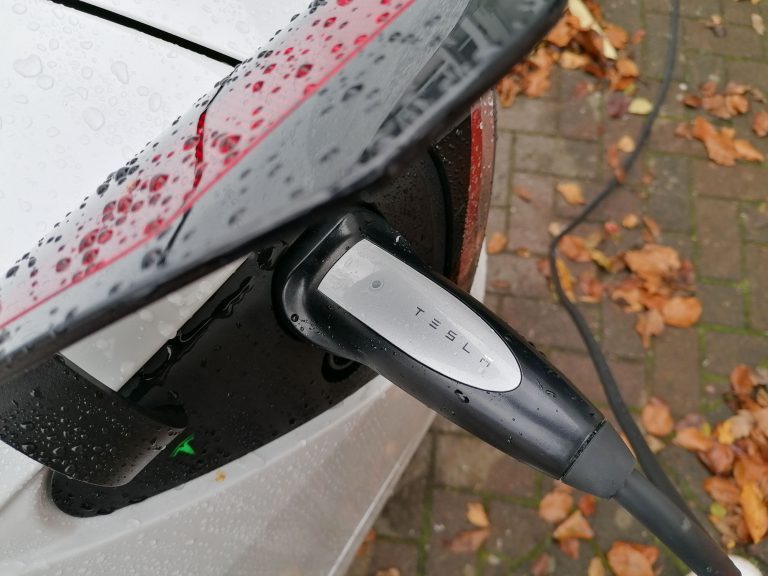 Tesla has added a nice touch to the charging port. If you are using a Tesla charger, touching the button on the charger cable head will automatically open it and once you are done charging, unplugging the charger will automatically close the cover over the charging port.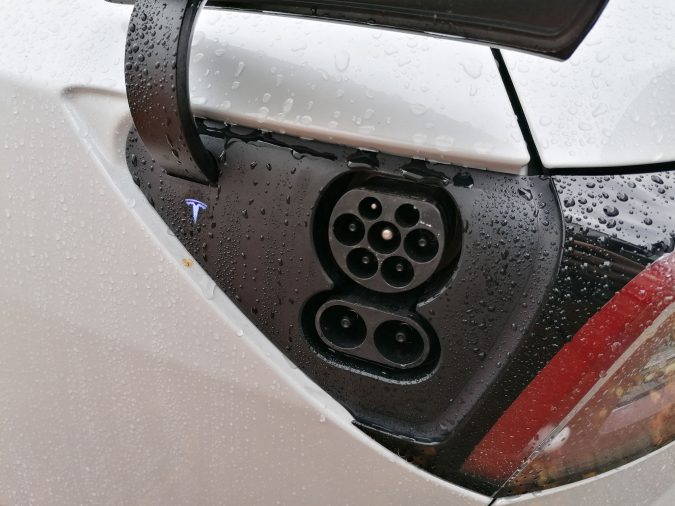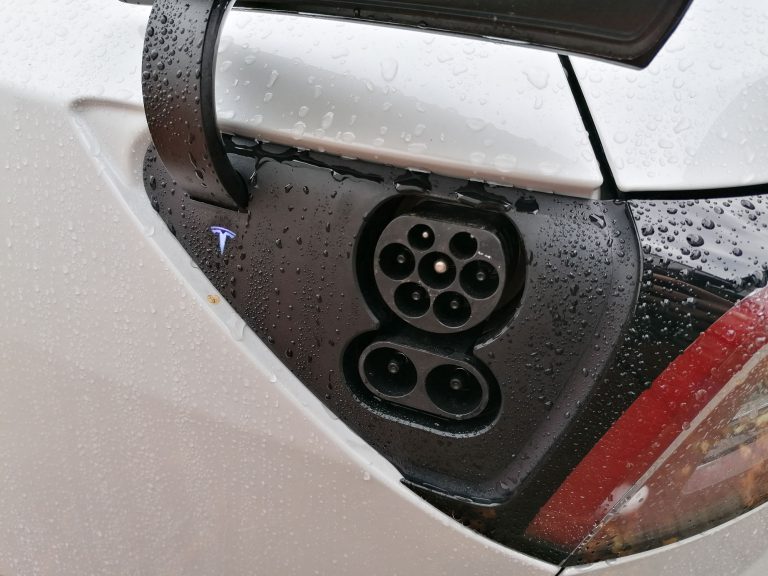 What is it like inside?
Let's start with getting into the car. You can control everything from a smartphone that will allow access just being near the car. For my testing, I was only using the keycard and either method is convenient enough. Once you are inside, you can use the same keycard to turn the car on and the 15″ touchscreen infotainment system welcomes you.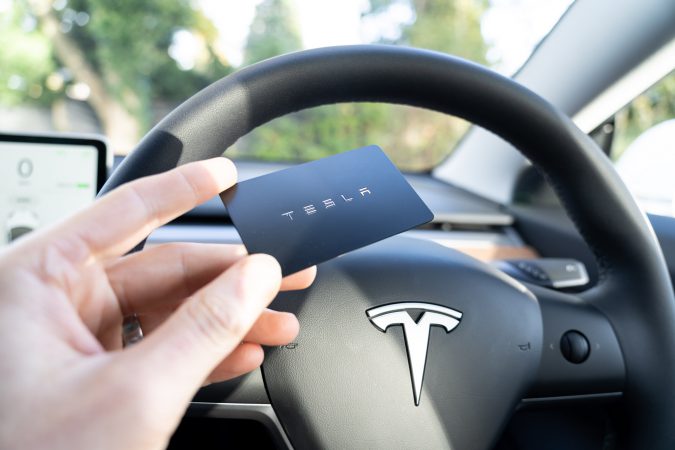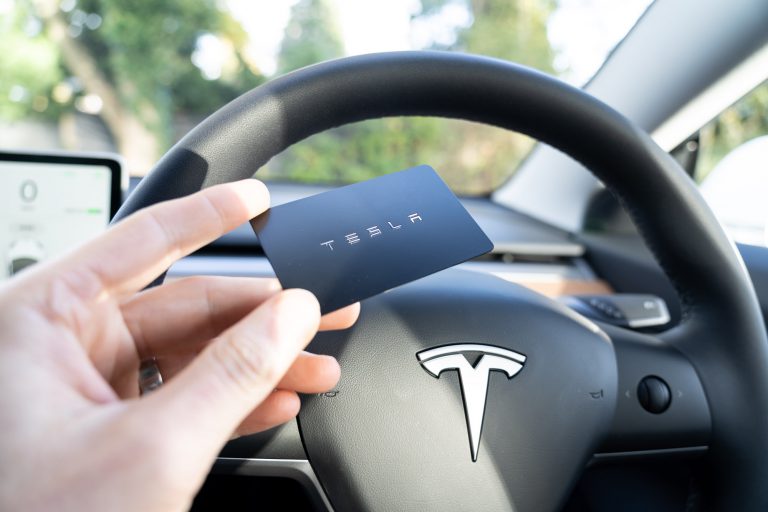 At first glance, the inside of the Model 3 Performance is really eye-catching and pleasant. The approach is spartan in nature but in a good way. It is definitely a peaceful place to be in.
However, the downside for some to this minimalistic approach is that there are a few issues with setting the car up just as you want for the first time. As you can imagine, there are a lot of things that you can and need to adjust and all of these have to be done using the touchscreen, however once complete, you can save your driver profile and link it back to your phone or keycard for next time you use the car. So it is actually pretty decent.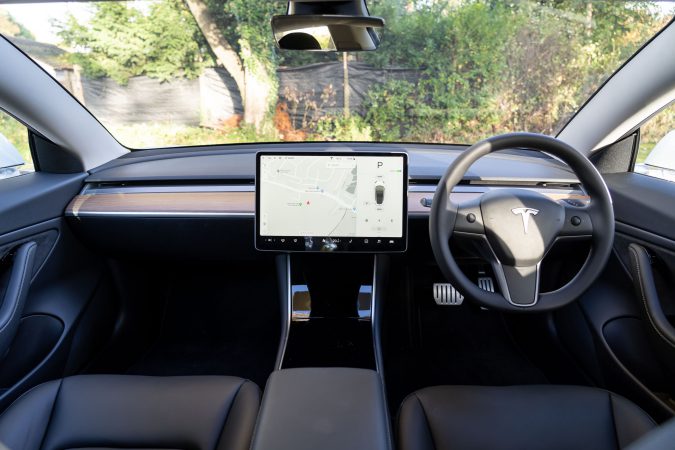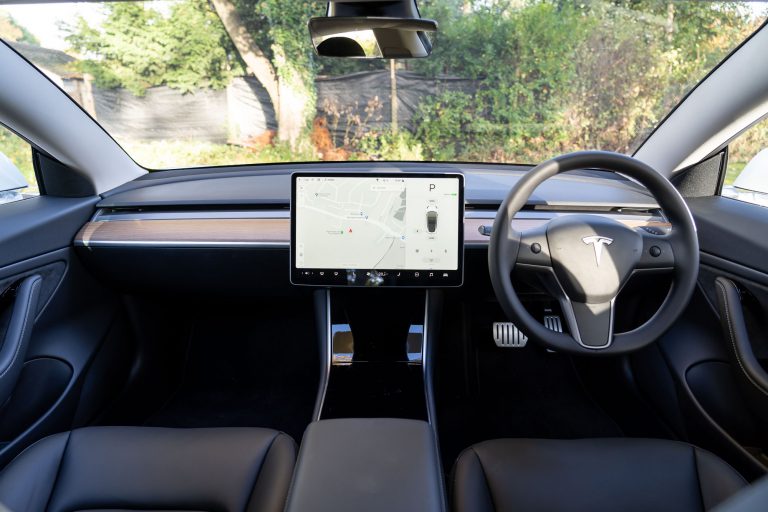 There are buttons on the steering wheel but they do not have any standard functions and keep changing depending on the option selected on the touchscreen. This can make changing or selecting options a bit difficult when on the move. Again, this is something that you have to get used to. The screen itself is in landscape orientation and some of the icons are a bit on the smaller side which might make executing certain tasks a bit tedious.
However, for most practical purposes, the screen and the interface are great. The graphics make adjusting everything from steering feel to the temperature very easy.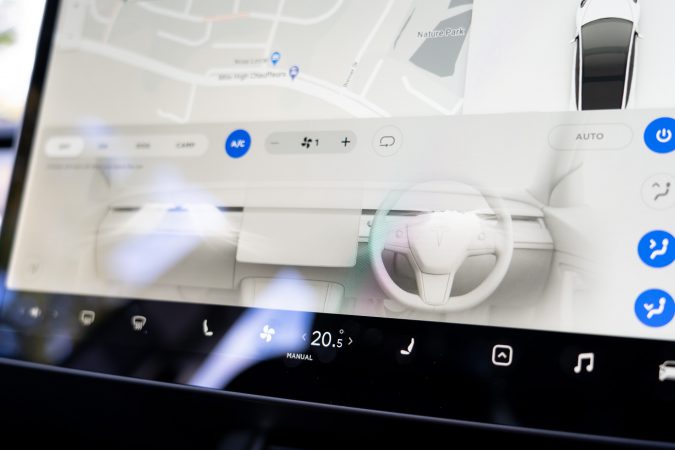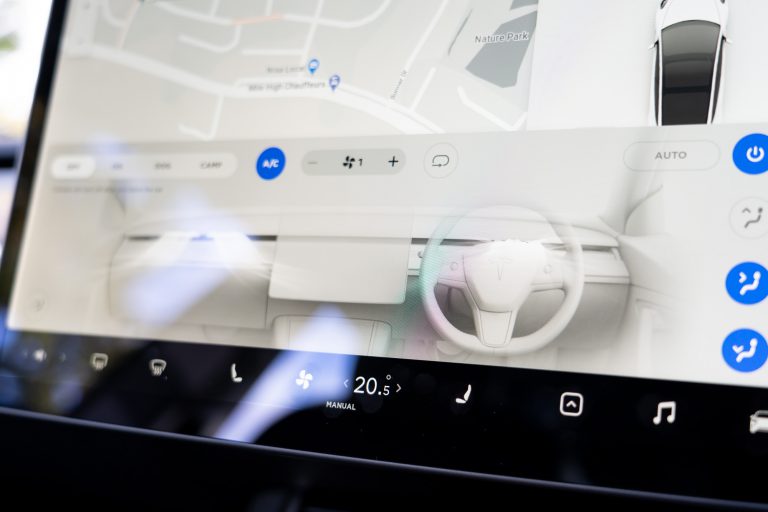 Another noticeable thing is the absence of a traditional instrument console. You do get a readout of the speed on the right-hand corner of the screen which is better than nothing but most car enthusiasts will miss a more conventional setup, although you do have everything you need when you stop and think about it.
The screen is also great as an entertainment console to binge-watch something on Netflix or other streaming services whilst charging the car out and about.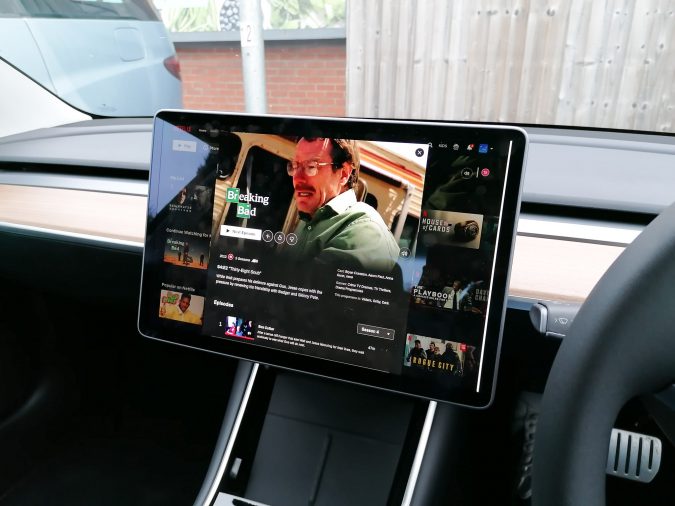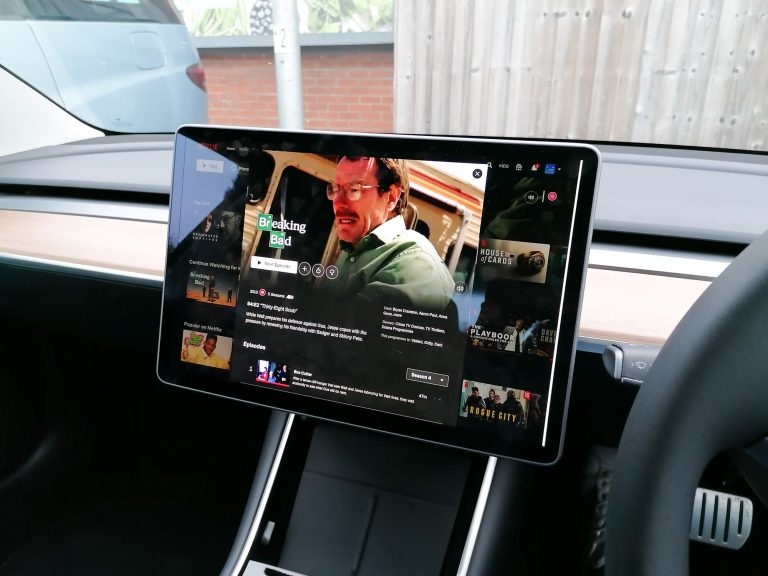 There is a decent level of adjustability, but remember everything has to be done through the touchscreen. This includes the mirrors and even changing the operation of the automated wiper sensitivity.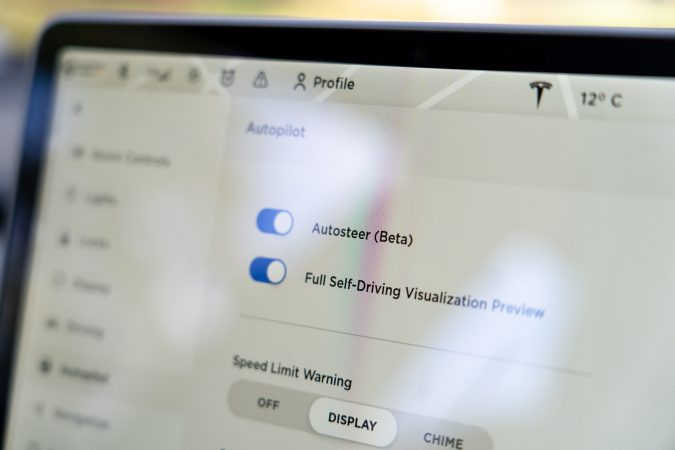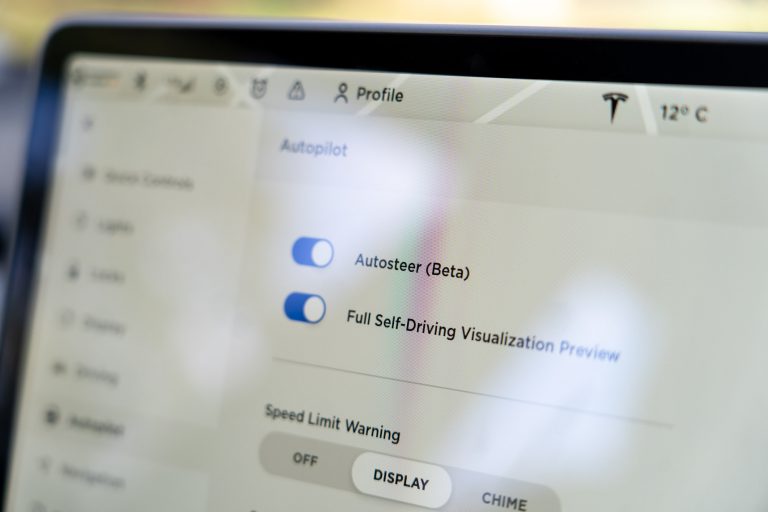 Ergonomics is very good with the panoramic roof and larger windows making the car feel quite spacious. There is plenty of head and legroom in the front and at the back even for the person sitting in the middle. The Model 3 particularly excels when it comes to luggage space.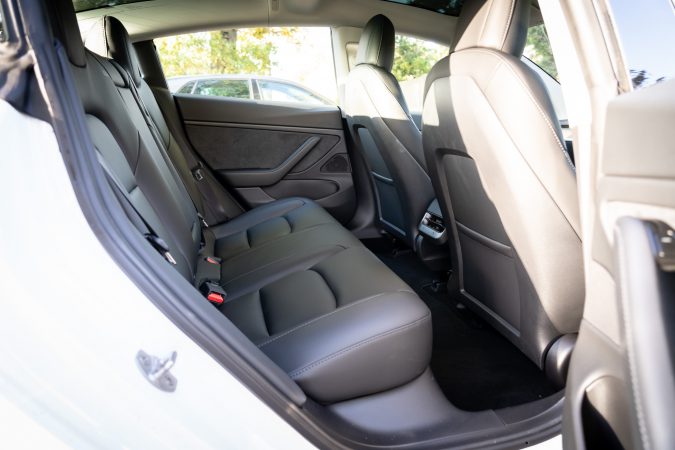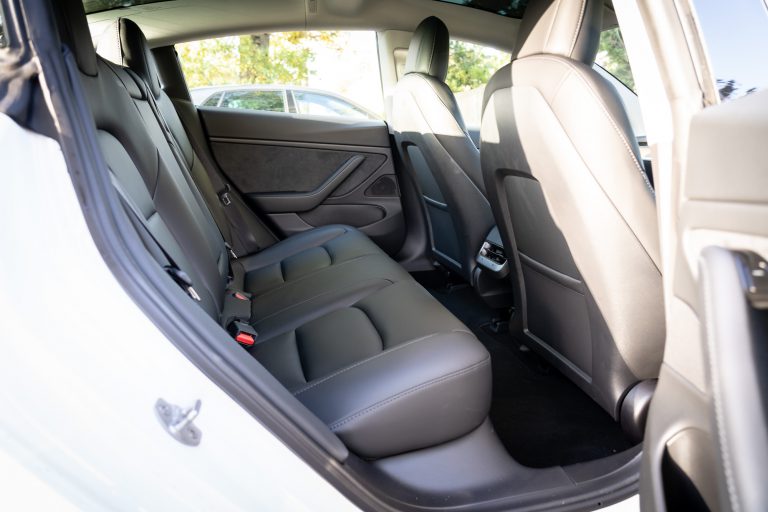 Being an electric car, it is tranquil and even the wind and tyre noise have been kept to a minimum. They do creep up at higher speeds but the noise levels never become annoying.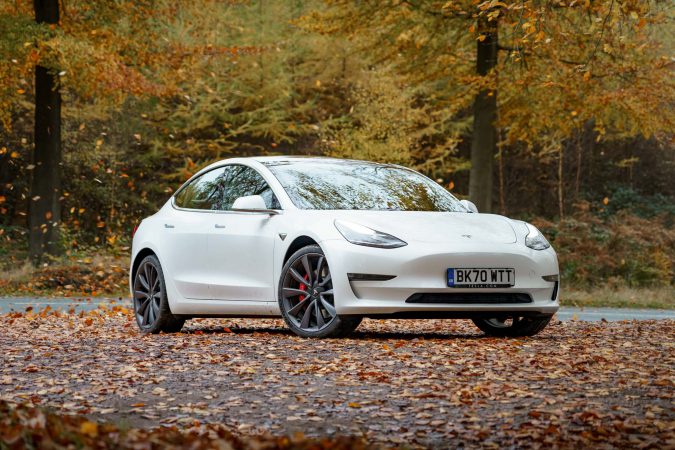 The boot space is more than I expected and that is thanks to a clever floor design. There is additional space under the bonnet that Tesla calls the 'Frunk'. The rear seats can also be folded to further increase space if you need to do so.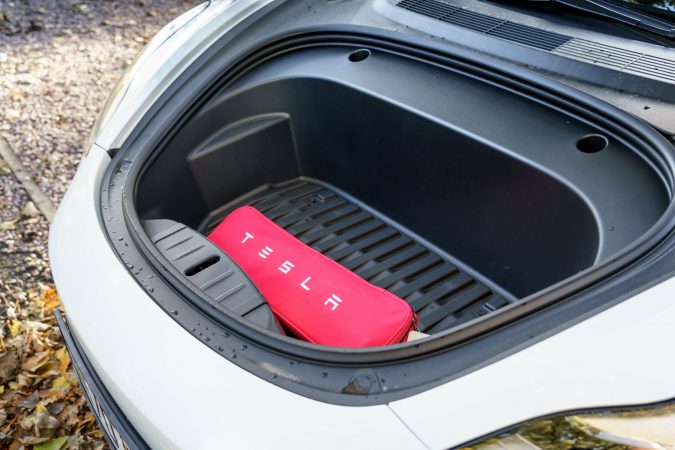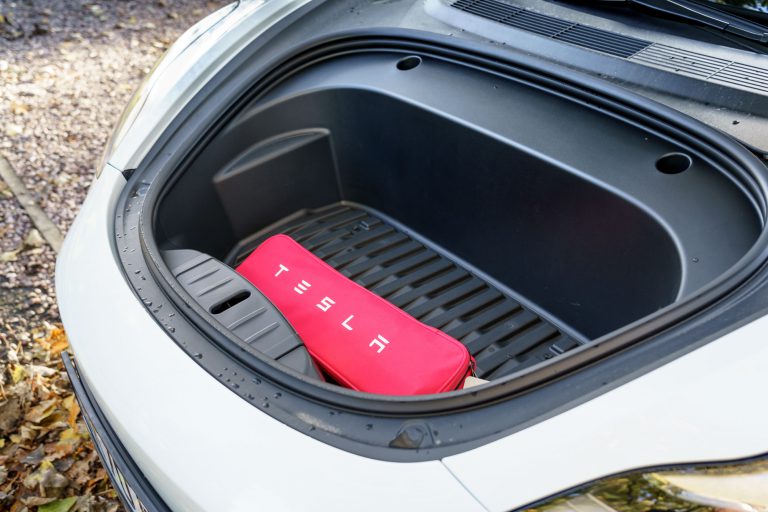 The experience
Trying the Tesla Model 3 Performance was a very interesting experience. It is necessary to keep an open mind when testing a revolutionary electric car and once I got into that mindset, many of the things that are unusual about this car started to make sense. Even though it drives a lot faster and smoother than a regular car, I was still able to have a lot of fun. Some of the things that this car can achieve such as the rate of acceleration and the rate at which it can charge itself are awe-inspiring and many of the gimmicks are quite entertaining as well.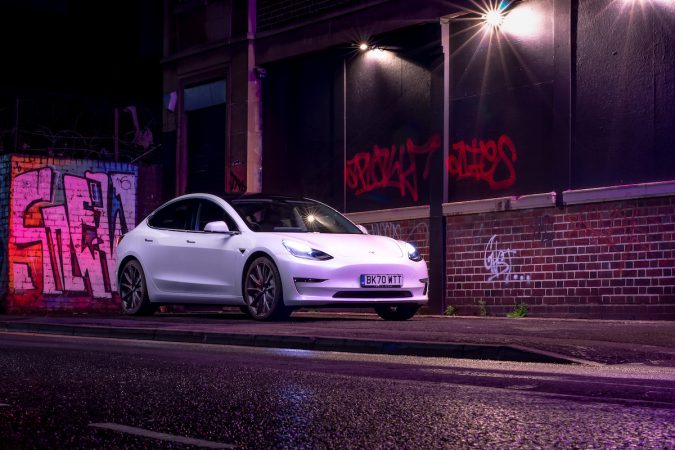 However, it is also a quirky car in many ways and that can make it a bit tricky to completely fall in love with. As an EV, the Model 3 is a step forward and it is closer to the sort of cars most car enthusiasts love.
This is a really practical car that will take a bit of getting used to, but there are plenty of positives too, and if you have been holding out for a practical option to take the electric plunge then this is as good as it gets for the time being.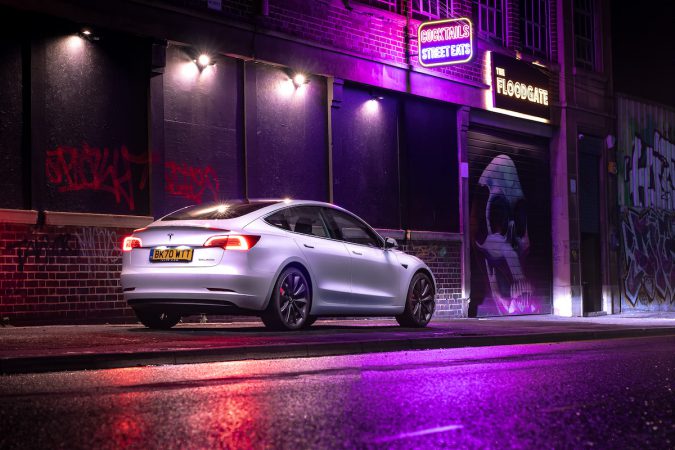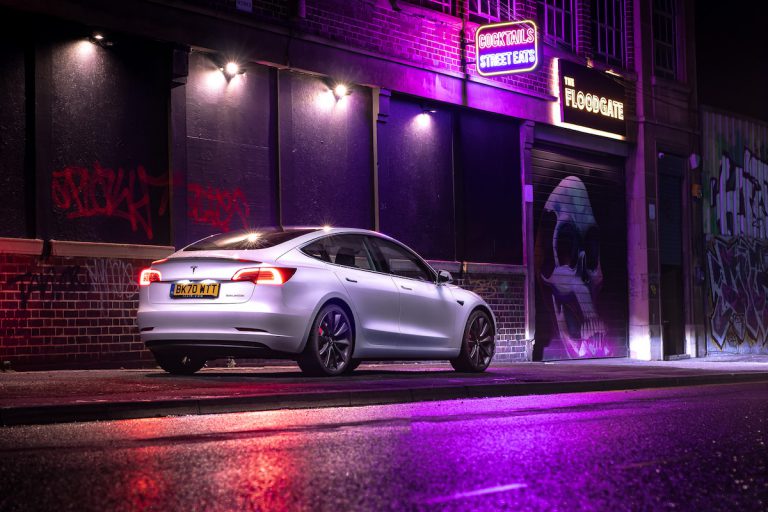 Tesla Model 3 Performance Cost
The Performance variant of the Model 3 costs £56,490. As standard, the Performance variant comes equipped with enough goodies to keep most people happy including a track mode for the most exciting driving experience in an electric saloon.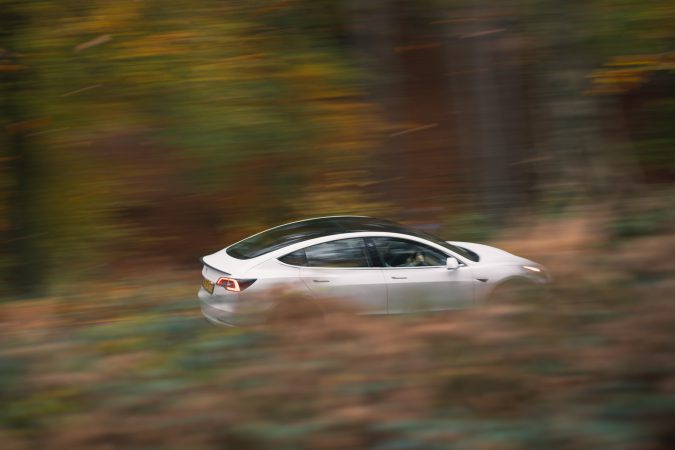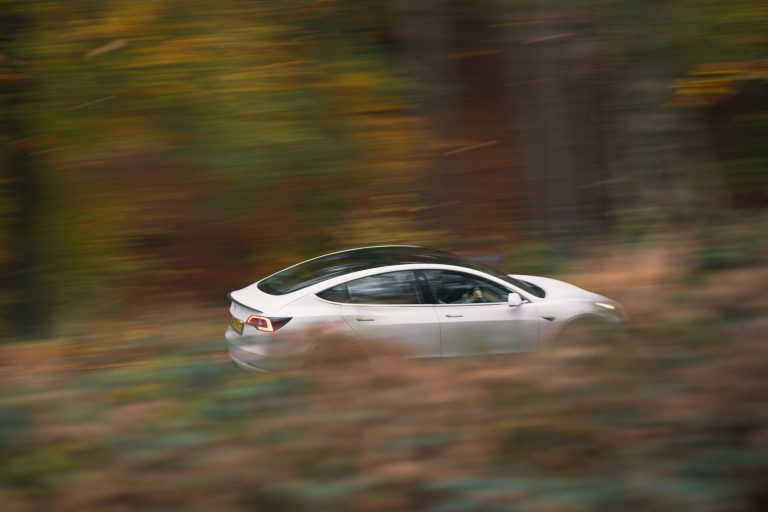 Verdict
Overall, the Tesla Model 3 Performance feels more like a car that I could live with on a daily basis. There are a few things that would annoy me a bit but the car offers enough excitement and fun to keep me happy and satisfied. It all boils down to how much of an affinity you have for electric cars and how attractive you find the interesting design elements on the Model 3.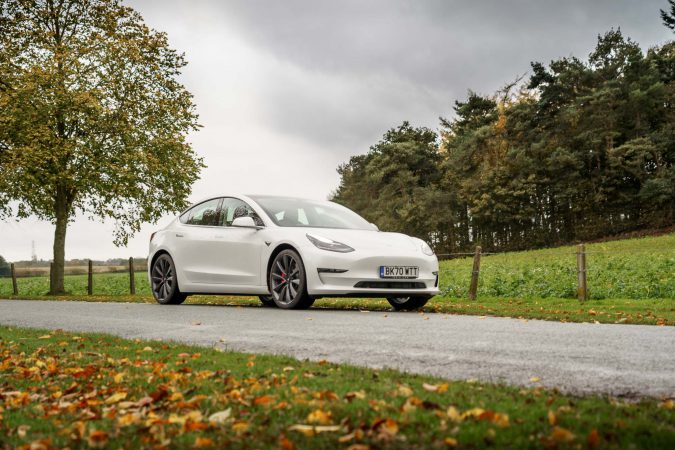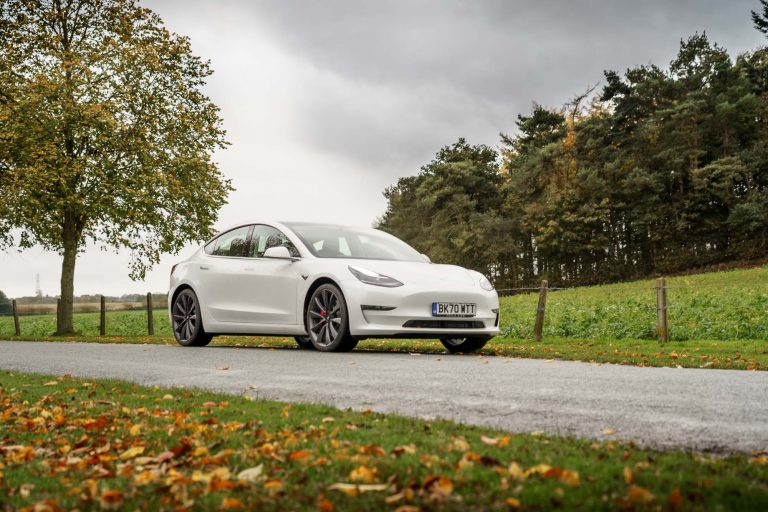 Specification
Tesla Model 3 Performance Specs

Price: £56,490
Engine: Dual-motor all-wheel drive
0-62mph:  3.1 seconds
Top speed: 162 mph
Weight: 1,847 kg
Range:  360 miles WLTP
Gallery