With so many crossovers floating about these days, it's becoming ever harder to stand out. How would an automaker make their boxy, lifted-up hatch distinctive, unique, and echoes individuality when there are dozens of others doing the same thing? Could you perhaps design one rakishly… Or, maybe create one that's sporty and fun to drive? Well, Toyota's CH-R GR Sport Hybrid aims to achieve both.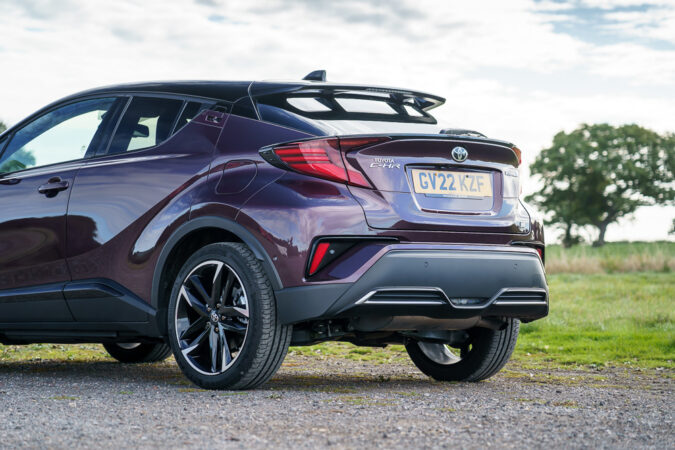 The CH-R was a controversial little crossover that split opinions right down the middle. Some hated the way it looked. Others, meanwhile, wonder if you're better off just getting a Corolla or the pluckier Yaris Cross. But, not only has the CH-R aged respectably well to this day… It makes buying a crossover much more interesting. Want something practical, easy-going, yet fun to toss about? This one might be it.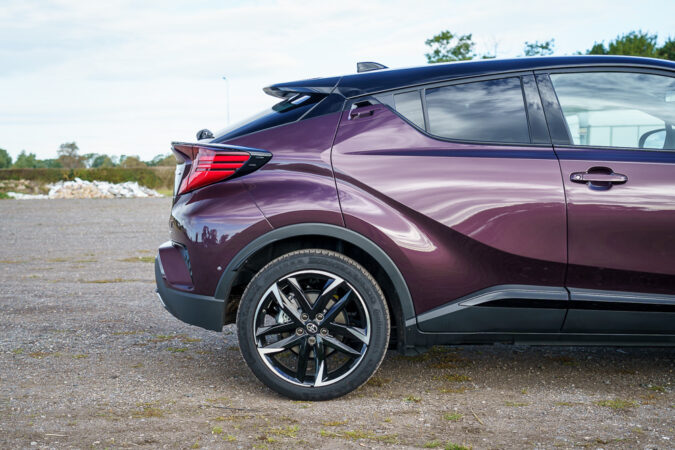 What Is The Toyota CH-R GR Sport Hybrid About?
As I've mentioned, the CH-R was a divisive vehicle when it first came out. But, having been around for some time now, I think it's matured quite well. As sci-fi as its looks might be, the racy GR Sport trim as well as additional accoutrements suit it rather nicely, too! There's a contrasting roof, sharpish wheels, adjusted styling, a big rear spoiler, and that rich amethyst paint (it really looks nice in darker colours).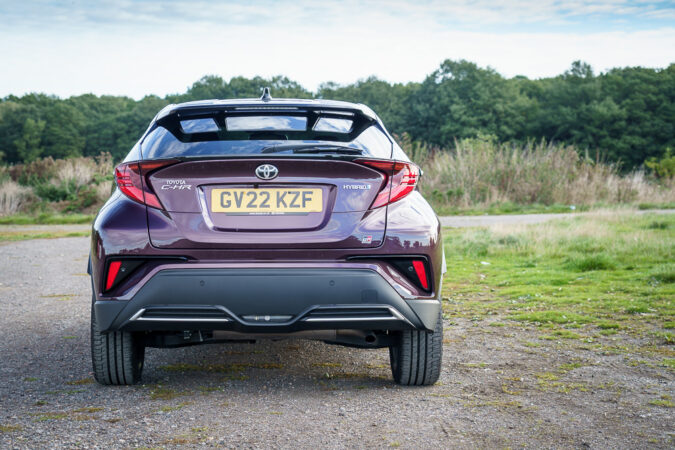 Altogether, opting for the GR Sport package gets you more than just a prestigious badge. Instead, the CH-R finally looks the part, making it appear just that bit sportier and more muscular than ever. Given how every crossover practically looks alike nowadays, the extra funkiness of the CH-R (with its GR Sport looks) is refreshing.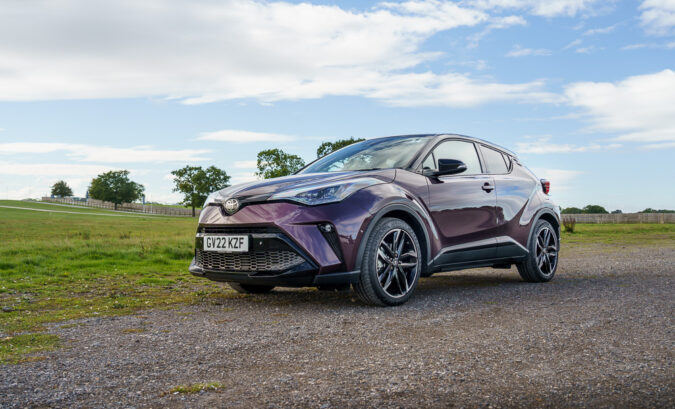 How Does It Drive?
On paper, the CH-R's performance credentials might seem as though Toyota's betrayed the majesty of its Gazoo Racing motorsports division. Even in this GR Sport trim, the CH-R only manages a 0 to 62mph time in a measly 8.2 seconds. This is courtesy of its 2.0-litre inline-4 engine, mated to a hybrid setup (a lot more on that later). It only cranks out 182hp.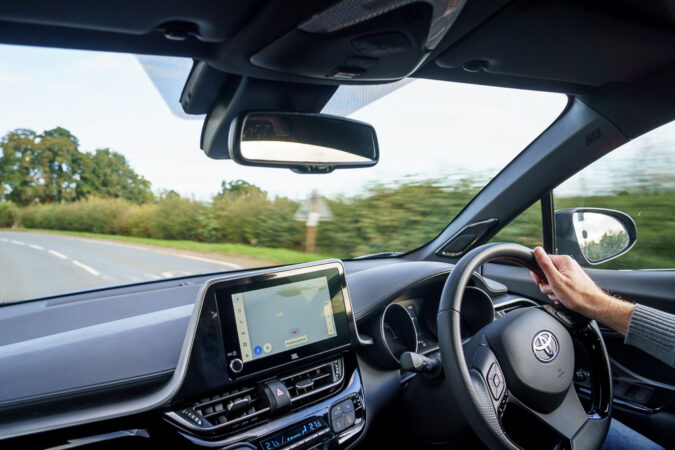 Aha, though in practice, it's surprisingly a lot faster than the CH-R's appearance might suggest. It does offer you that hot hatch feel, albeit you're sitting much higher up. For a crossover, it's shockingly lively and engaging to drive. And, to be so effective and confident at managing traction to the front wheels, just like hot hatches of yesteryear. Still, that's not to say that it's too spiky or twitchy to drive.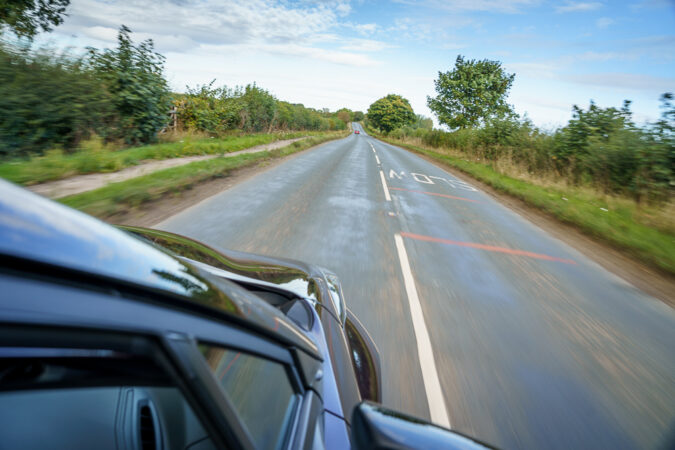 Instead, the CH-R GR Sport Hybrid is a friendly and easy-going car to get behind the wheel of. You can quite easily sense the grip and be able to grasp at the limit of your traction through those Continental Premium Contact 6 tyres. Yet, for those occasions that you don't want to chuck it into a corner at high speeds, the CH-R would just as readily calm itself down. Now, it's just another commuter car.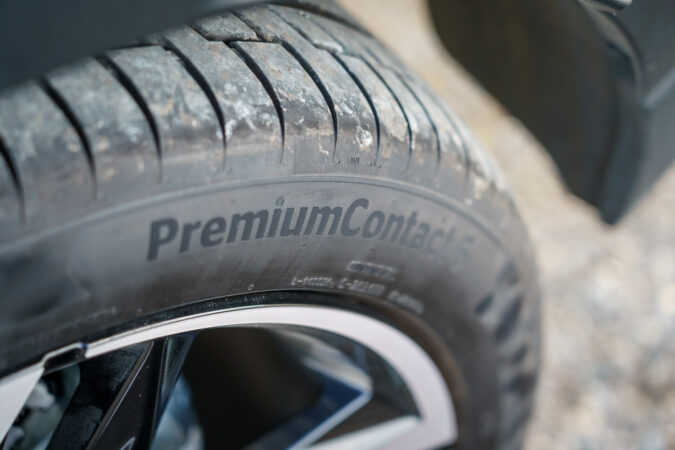 On this opposite end of the spectrum, the CH-R is a quiet, refined, and comfortable car to spend those long commuting hours in. So, it's really the best of both worlds… Offering you the cosy and easy-going nature of a crossover SUV. But, with a bit of that GR Sport spice added into the mix for those moments when you find yourself on a nice set of twisty and curvy roads, and want to have some cheeky fun.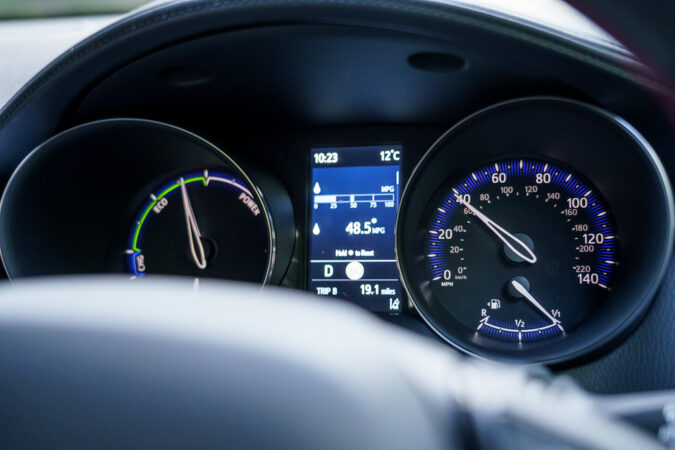 What Is It Like Inside?
The interior of the CH-R also benefits rather nicely in that GR Sport guise. There are lashings of leather and Alcantara, alongside contrasting stitching to give it a sportier edge. While it might not scream and shout from the outside, the CH-R's cabin makes you feel the part of sitting inside a sporty car. And just to remind you that you're not just sitting inside an ordinary CH-R, there are GR Sport badges and logos aplenty.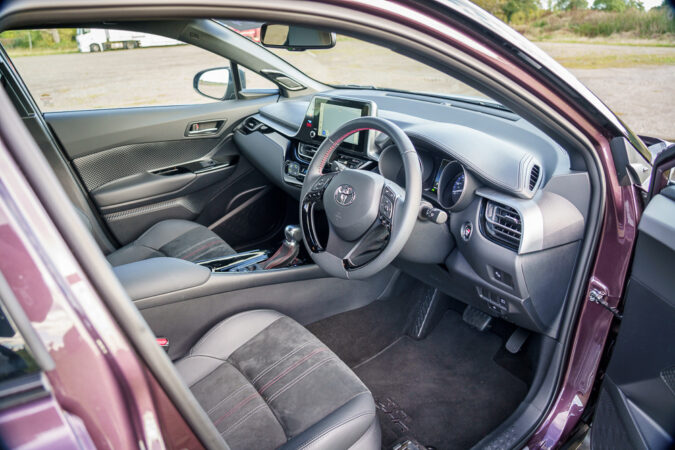 Besides the coveted branding, the ergonomics feel just right, too. Its steering wheel is nice to grip onto, and the switchgear is equally as tactile to rely on. Granted, there are a few of their more old-fashioned touches in here, as well. For example, the gauge cluster is dominated by two physical dials, flanking its tiny display.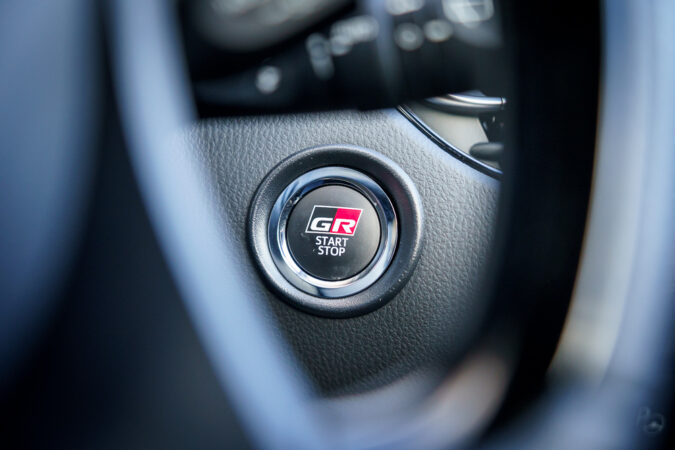 Still, it works well enough, so there are no complaints about usability. Then, there's the central infotainment display. At 8 inches, it's about what we expect at this price point. Toyota prides itself more in regards to functionality rather than fanciness. With that in mind, it loads a new page or animations quickly, while also being intuitive to use, and has all that you'll ever need.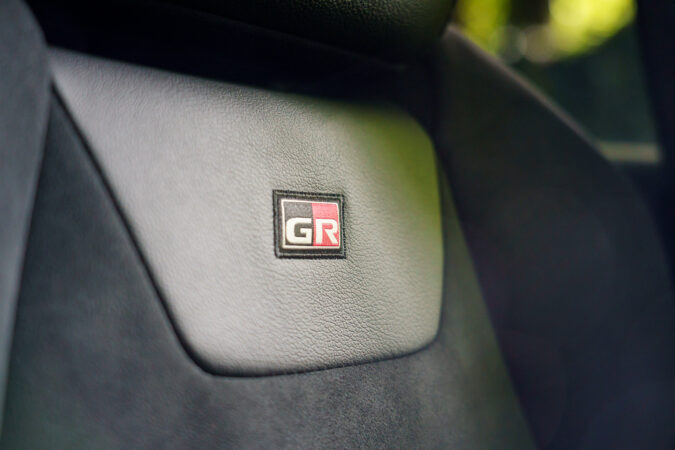 Being a crossover though, practicality is just as consequential as luxury or fit and finish. The CH-R gets good grades here too, especially given its relatively diminutive size. I'm fairly tall, so it might be tough sitting in the back, while the front seats are set to my ideal driving position. Still, most should find the legroom and headroom sufficient enough. In addition, the CH-R's boot space is also not too shabby.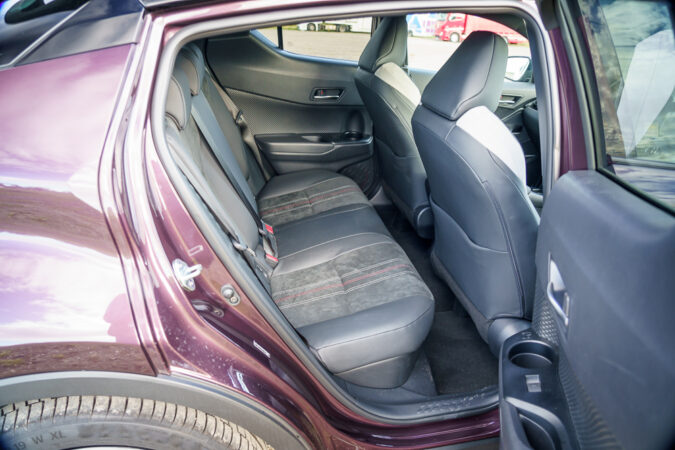 The Experience
Technically, Toyota refers to the CH-R as a full hybrid instead of a mild hybrid. This is mainly due to how its hybridised powertrain works. There's the usual mixture – an ICE engine working in tandem with an electric motor. Nevertheless, the CH-R was meticulously engineered so that it would prioritise using electric power as much as it can. Additionally, the CH-R could run on electric power alone.
Although, with its small battery pack, you can only manage this in bursts, for a few short miles (and at lower speeds) at a time. That's before needing to rely on its engine once more to charge the battery. A good use case for this system would be something akin to slow-moving, bumper-to-bumper traffic. Or, using the CH-R's electric drive as you're backing out of the driveway in the early morning, or similar.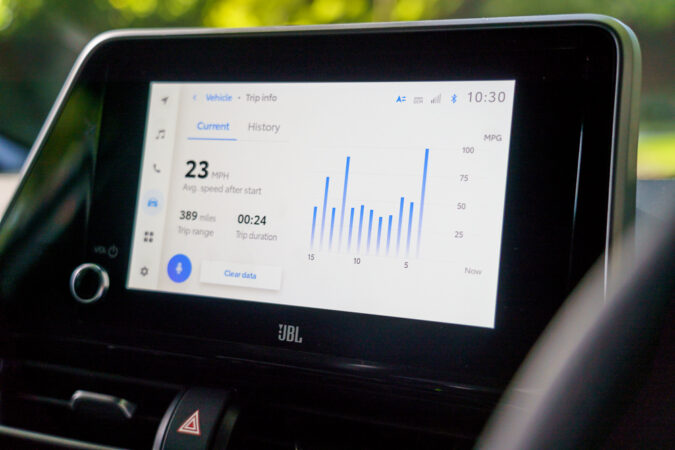 Though its usage might seem limited compared to more advanced plug-in hybrids, it works wonders in reducing emissions and cutting down on fuel consumption. Otherwise, if you're not too bothered about needing to switch between drive modes, I've found that the CH-R is a great car to just "set it and forget it". Even in its automated settings, it's clever enough to intelligently manage that hybrid system.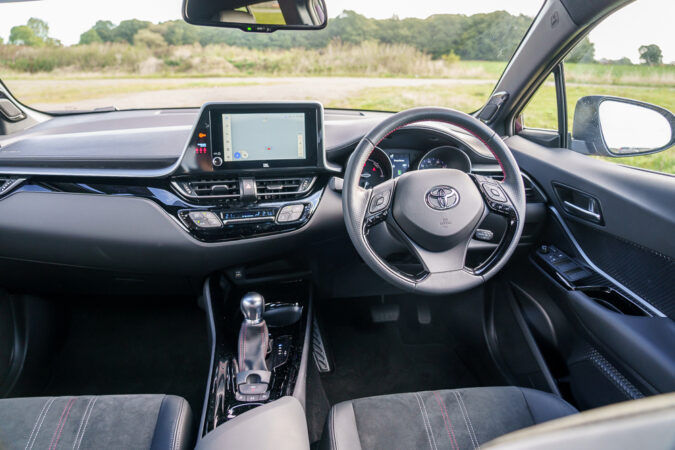 With that goal in mind, the CH-R GR Sport Hybrid manages to eke out around 50 or so MPG. That's not too bad when you look at other mild hybrids out there. Or, anything short of a plug-in hybrid. The best thing about driving with that hybrid powertrain is how little you notice it working. Thus, you won't feel any odd transitions or steps, as it switches between ICE-only, pure-EV, and hybrid drive, respectively.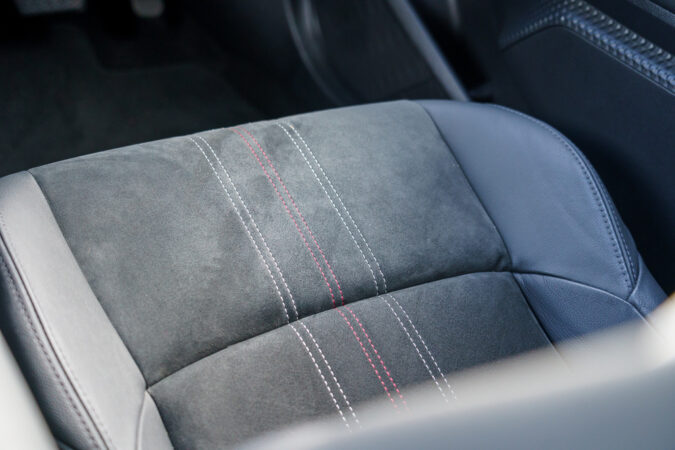 Toyota CH-R GR Sport Hybrid Cost
The CH-R range, here in the UK, starts from £29,330. With this GR Sport trim and its hybrid setup (plus a few more options), as you see it here, will set you back £35,460. There are two noteworthy optional extras to speak of. Firstly, there's the £630 metallic paint. Then, there's another £1,890 for Alcantara and leather combo trim, as well as a 9-speaker, JBL premium sound system. Not too bad, then.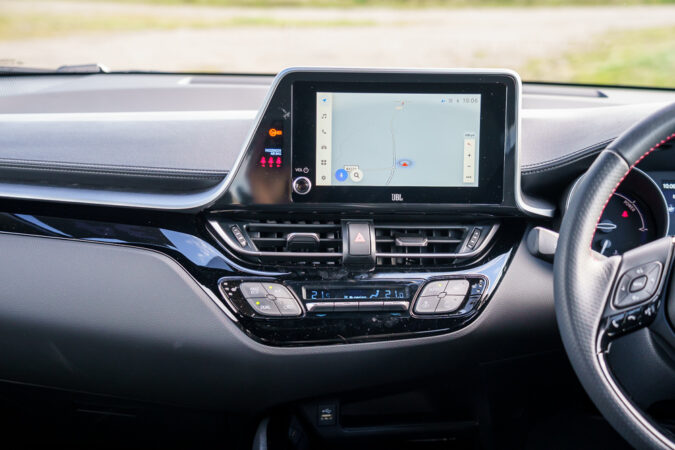 Elsewhere, you get a lot of stuff as standard. This includes Toyota's acclaimed Safety Sense driver aids and active safety systems suite. Also, you'll get Apple CarPlay and Android Auto, in addition to satnav, parking assist, and more. As with any Toyota, you then get the option of upgrading the warranty to its lengthier, 10-year (or 100,000-mile) extended warranty… Up from a 3-year manufacturer warranty.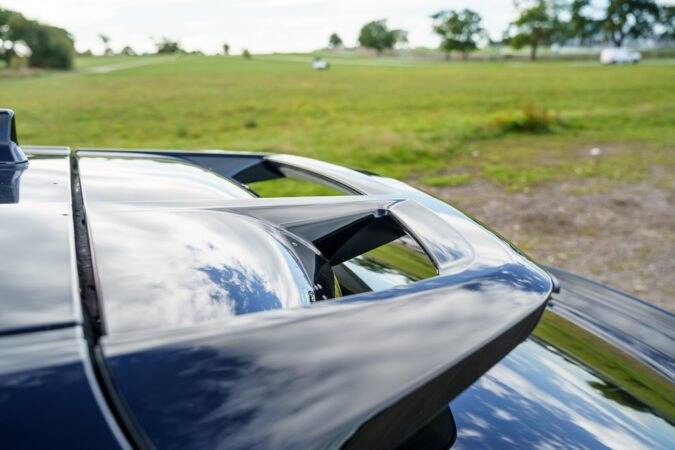 Verdict
Given what you're getting in return, I think this new CH-R is a very good bargain for such an attractive package. While most crossovers have that same look and feel, the CH-R is almost like a spaceship by comparison. It has a sporty appearance to help you stand out, and it actually feels (somewhat) fast and athletic to drive. Of course, the CH-R's not a thoroughbred hot hatch, but it does give you some of those good feelings.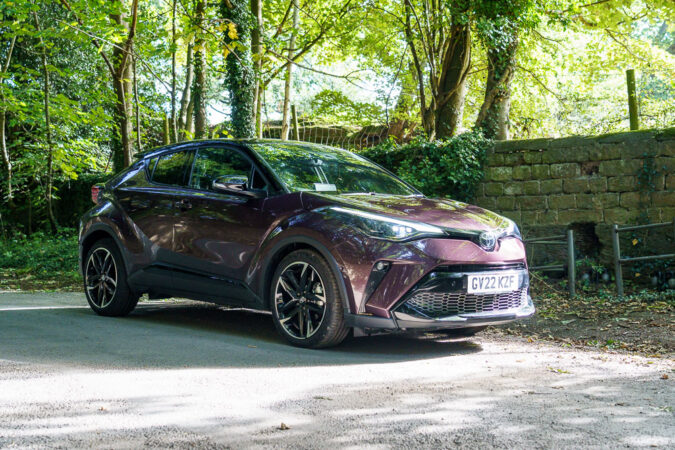 So, I certainly don't find that it's betraying or dismissing that oh-so-wonderful GR Sport heritage. Plus, the CH-R hasn't forgotten its key missions, either. It's a crossover, after all, and executes all those things that you might want a crossover to do very handily. It's comfortable, and easy-going, with a good amount of interior and luggage space. Furthermore, all those techy bits and bobs are great to interact with.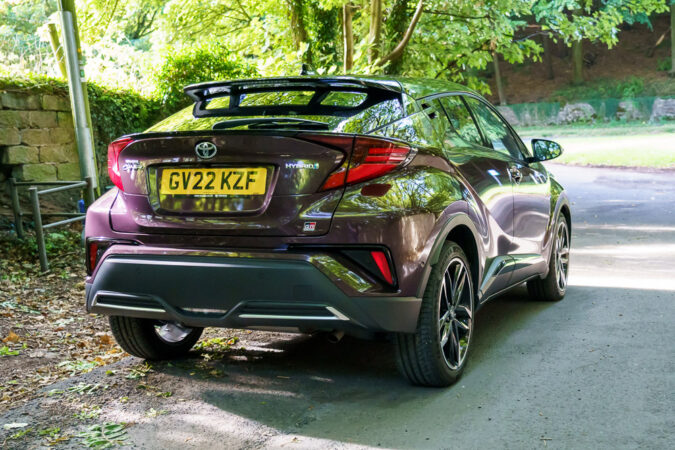 Sure, this new CH-R might not be as ground-breaking or as awe-inspiring as some of the other, newer offerings out there. It's not an uber-silent, otherworldly EV or an off-road-focused go-anywhere 4×4. Yet, you can always count on that famed Toyota reliability and excellent day-to-day usability. Unless you're trying to impress other people with premium status then a simple, down-to-earth CH-R is all you really need.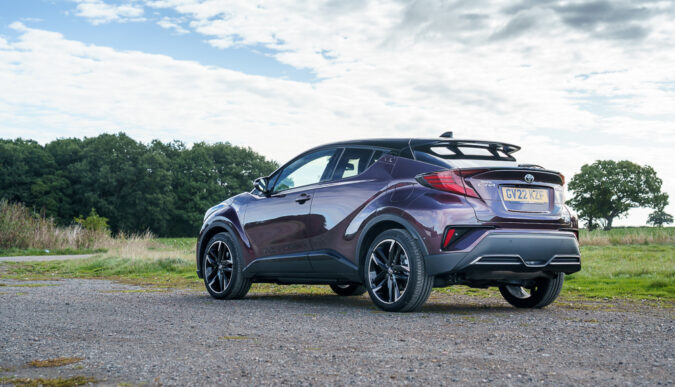 Specification
Toyota C-HR GR Sport Hybrid Specs

Price: £35,460
Engine: 2.0-litre inline 4 (MHEV)
Power: 182bhp
Torque: 142Nm
Transmission: e-CVT
0-62mph: 8.2 seconds
Top speed: 112mph
Weight: 1,490-1,525kg
Economy combined: 49.6-54.3mpg
CO2: 120-128g/km