Volkswagen Polo GTI Review 2018
During Volkswagen's GTI Drive Day event, I got to drive their new Polo GTI. Here's what I thought.
What is the Volkswagen Polo GTI all about?
Ever since its inception, the Volkswagen Polo GTI has been outshone by its big brother, the Golf GTI. With good reason too. It just made less sense than the very utilitarian but strangely endearing Golf GTI. However, it's still charming and being a supermini, it's lighter.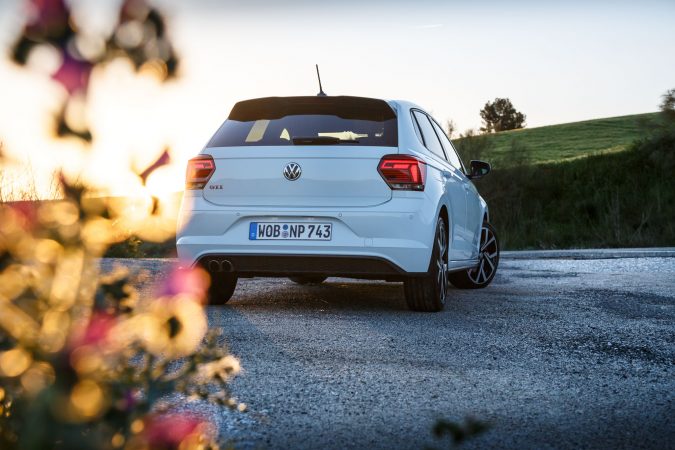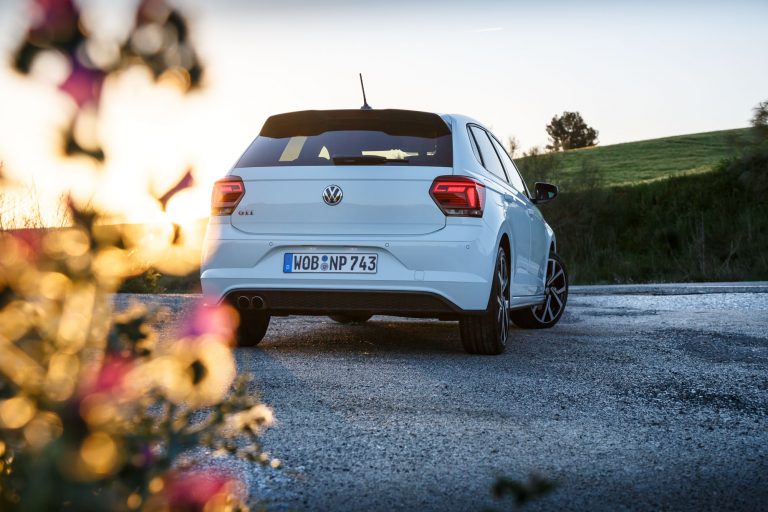 But now, with the Polo GTI in its sixth generation, it's getting bigger. It never really stopped increasing in size and weight. So, does it preserve the spirit of a proper GTI?
Fortunately, despite the Polo GTI's increasing attempt to appeal to the general public with its growing size, it still maintains the look of a Polo, instead of a Golf. It's a normal MK6 Polo, albeit with artful variations throughout.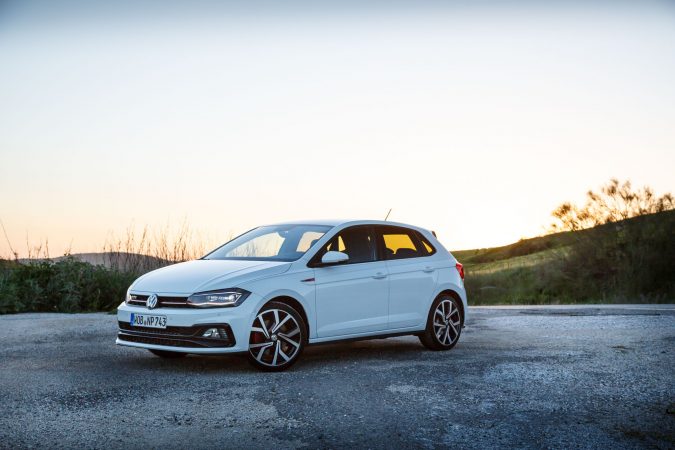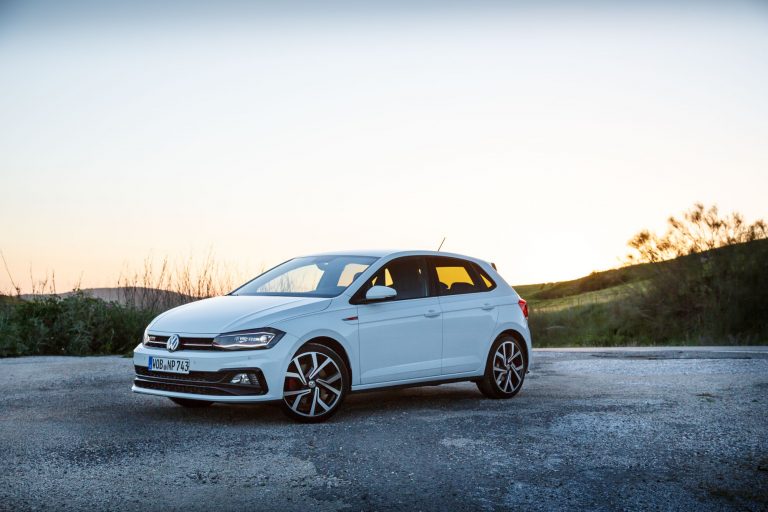 The addition of a lower apron honeycomb grille, and red accenting across the front grille extending into the headlamp housings remind you that it has ambitions. You'll also find chrome GTI wing badges with a dash of red on them. The sharp and crisp lines of the Polo GTI nicely accentuate its additional menace.
You should opt for the £850 LED headlights too, as they really modernise and complement the Polo GTI well. All the models you see here have the 18″ 'Brecia' alloy wheels as standard, something Polo GTI fans have yearned for. Colour options are limited, but I found myself gravitating towards the 'Reef Blue with Metallic Black roof'. It's a vivid shade of blue that subtly contrasts with the black roof, giving it an opulent air.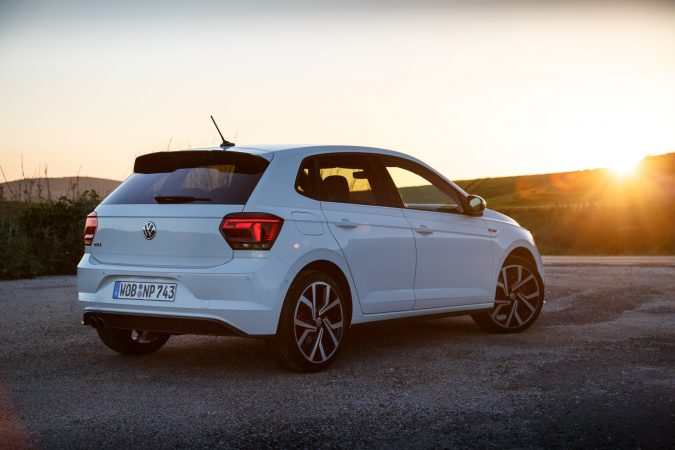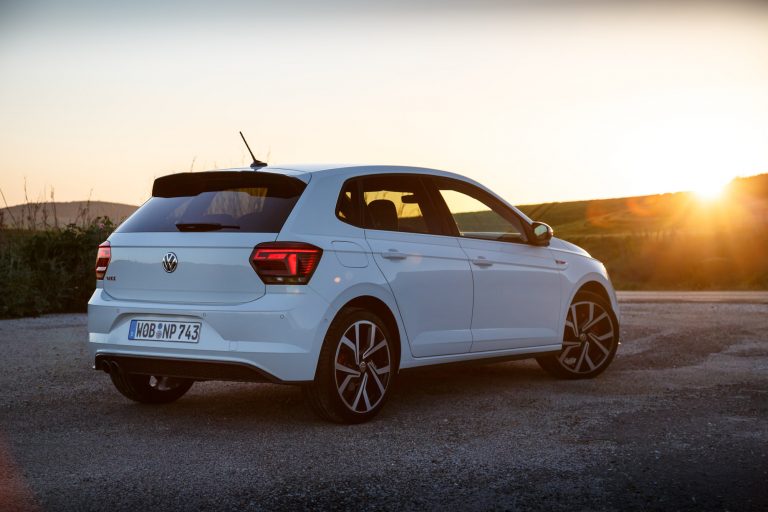 You'll find a 2.0-litre turbocharged inline-4 engine that emits a strong 197 bhp and 320 Nm of torque. It's actually a detuned variant of an engine borrowed from the MK6 Golf GTI.
To deliver that power, the engine is matched to a 6-speed DSG dual-clutch automatic. That spins the front wheels, propelling the Polo GTI from 0-62 mph in 6.7 seconds, with a top speed of 147 mph.
You can expect it to return 47.9 mpg combined, while emitting 134 g/km of CO2, pretty solid figures for a 2.0-litre turbo engine.
How does it drive?
The MK6 is actually the most powerful Polo GTI to date, which should see it accelerate past the older models.
And so it goes. The engine generates boatloads of torque even very low down in the range. It's still powerful even as low as 1,500 rpm, and it still punches throughout the rev range, only falling off at the top end.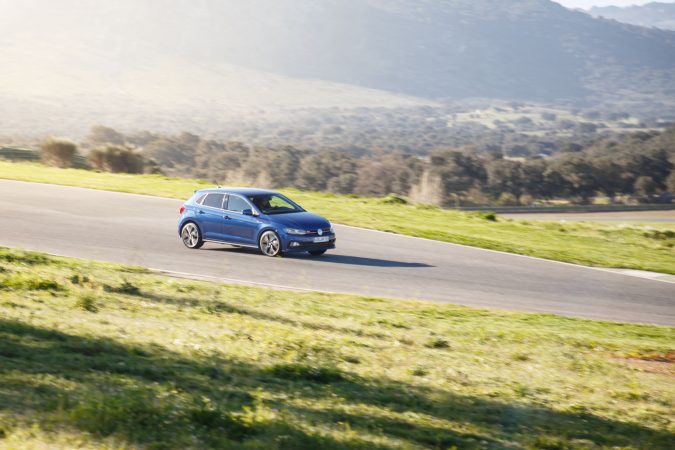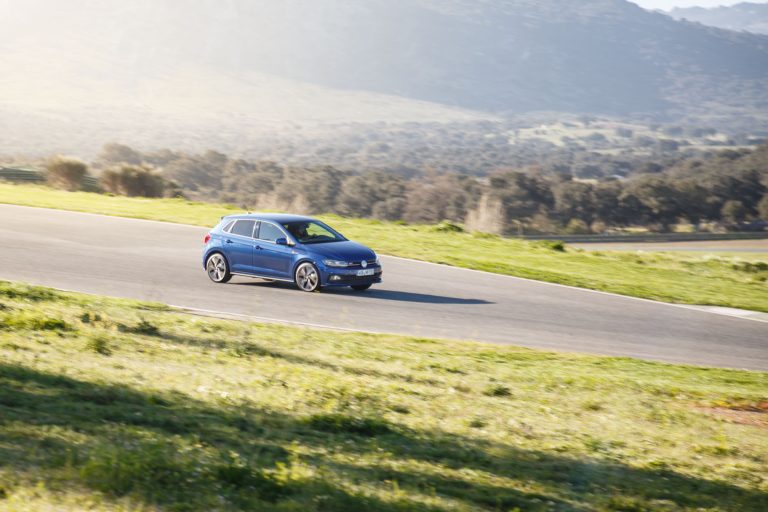 That said, while it makes a lot of low-end grunt, the delivery does feel very smooth. But if you put your foot down with the electronics switched off, it pulls rather violently. It is very fast. I can't imagine you'd have any problem overtaking or climbing hills in one of these.
Pull through the rev range, and the engine thrums along with a throaty tone. Of course, it burbles when you shift gears while in Sport mode, and crackles enough for audio stimulation. That said, I didn't find the exhaust noise to be particularly enticing, perhaps I find it a bit lacking in character.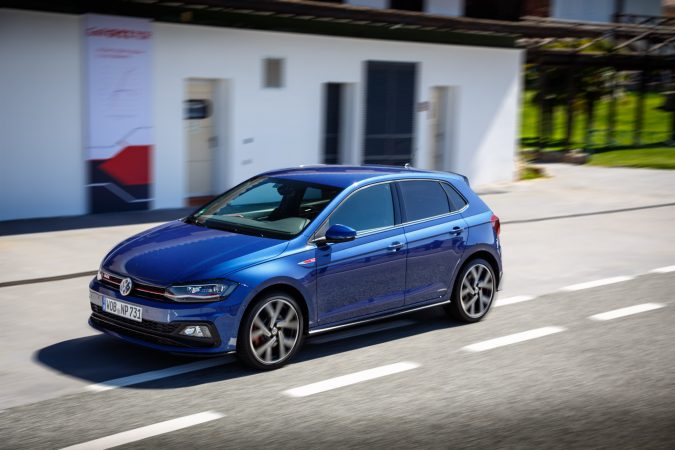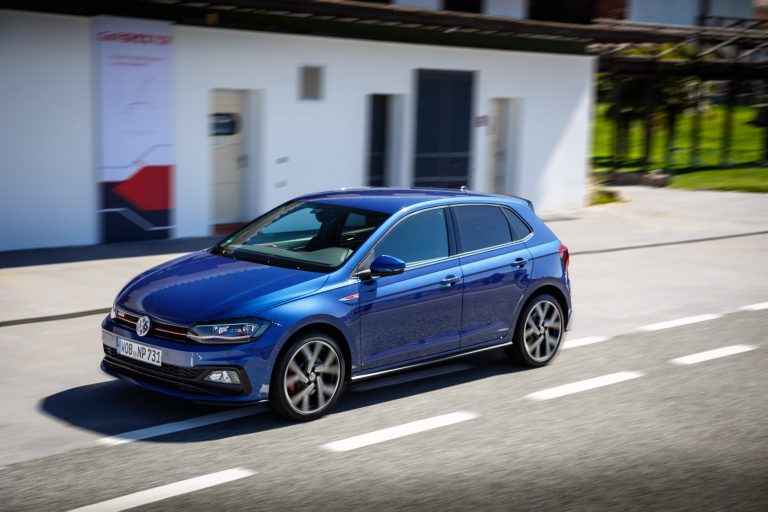 The DSG gearbox, on the other hand, is excellent. It's what we've come to expect from Volkswagen by now, it shifts easily when you pull the paddle. It responds to inputs immediately, just like a supercar. It is a dual-clutch transmission after all.
While the Polo GTI has grown 10 cm longer over the last generation, the wheelbase has remained largely identical. Not only that, to make use of its newfound power, the front trackwidth has increased.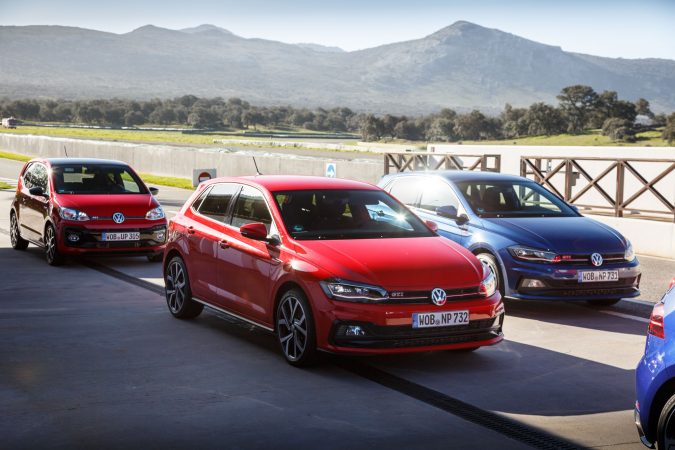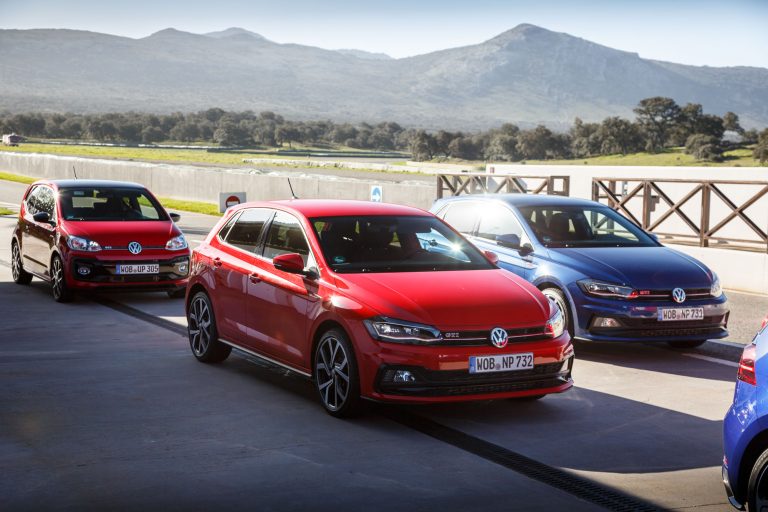 Not to mention, the suspension is tweaked by VW's head of chassis development, Karsten Schebsdat, who also played a big part in the handling characteristics of the Golf GTI Clubsport S.
If my experience of driving it on the Ascari track is anything to go by, it certainly feels fast. With a nose for corners, respectable grip and plenty of torque, the Polo GTI is a very efficient track car.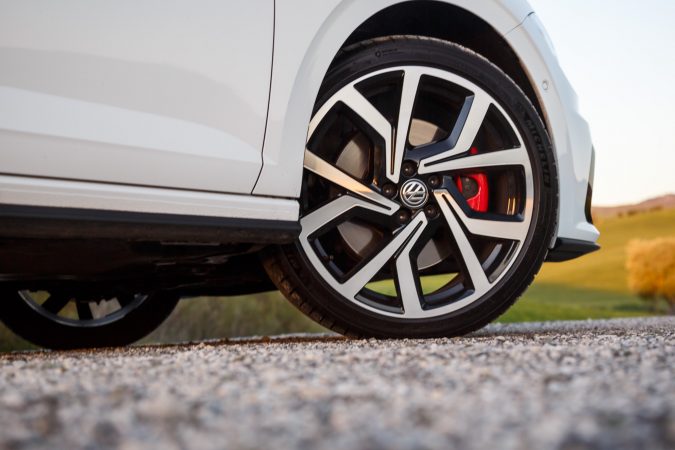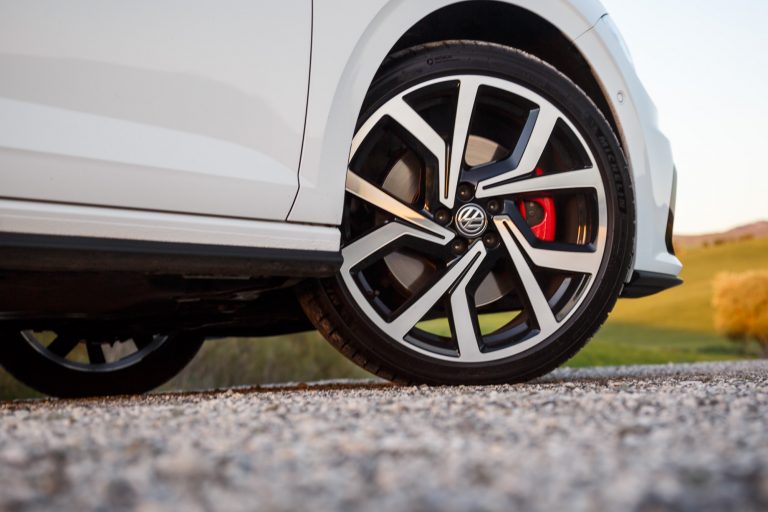 It's a lively model, but it maintains a precise and assertive cornering prowess. The steering feels solid, the throttle response is excellent and the brakes respond well even after abuse. It's suitable even for novice drivers.
Of course, I also drove the GTI on normal roads, and in Normal mode, it felt just like a Polo. The suspension is reasonably supple, copes well with rough terrain and settles quickly after undulations. The engine is also remarkably muted, with only a bit of wind noise interrupting the otherwise silent cabin at motorway speeds.
What is it like inside?
The normal Polo's interior has already collected plenty of praise for its use of quality materials paired with excellent build quality, and the Polo GTI takes that solid base and turns it up a notch.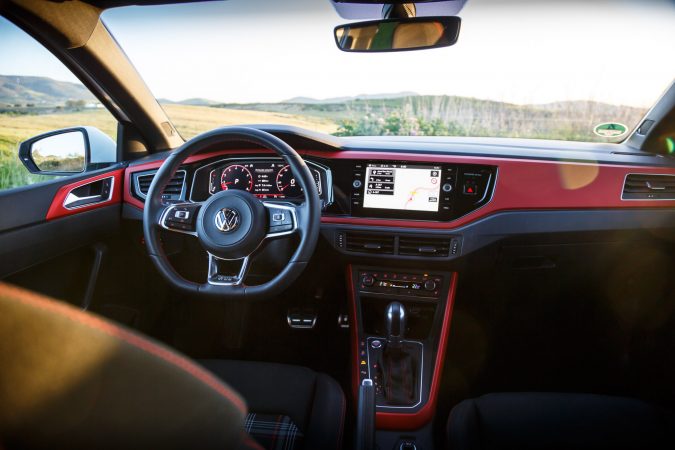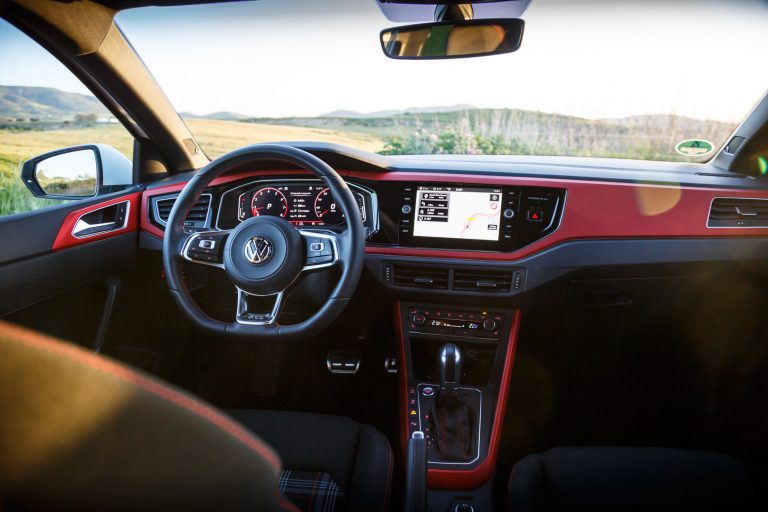 The inside features a myriad of colours. Our on-road Polo GTI contains a vibrant red dashboard. You can opt for a traditional 'Deep Iron' metallic silver dash instead, if red is too flamboyant. Of course, the charming tartan checked 'Jacara Red' cloth seat upholstery comes as standard. £1,000 will get you heated sport seats in 'Titan Black' instead.
A wide range of optional extras at a reasonable price are available for the Polo GTI. What I especially enjoyed is the 'Active Info Display' for £325. It's basically a giant screen in place of a standard mechanical instrument cluster, very reminiscent of Audi's Virtual Cockpit. I think it's even better than the Arteon's unit. You'll also want the Winter Pack for £285 which includes heated front seats.
Of course, the LED lights for £850 will be worth the money just for their looks and self-adjusting luminance capability. The 6.5″ infotainment touchscreen comes as standard, with Volkswagen's Composition Media.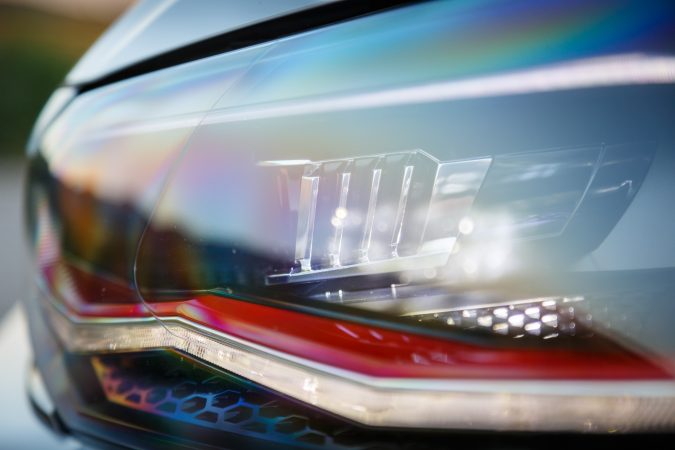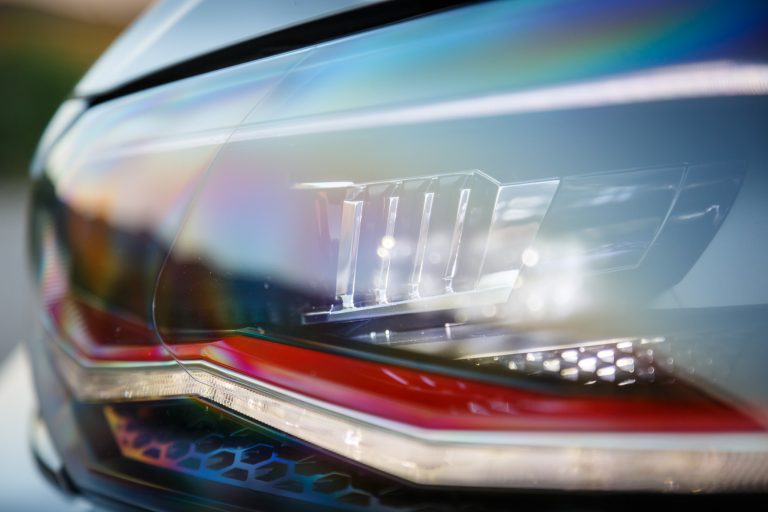 The increased proportions give the Polo GTI more space. The driving position is good, with head and legroom to spare. Especially good though, are the rear seats, which will comfortably seat two adults for lengthy journeys.
Thanks to this extra space, the Polo GTI now has 315 litres of boot capacity, which is 35 litres more than the last generation.
The Experience
The Polo GTI was a very pleasant experience overall. I found it easier to drive than the Golf GTI. In fact, I achieved faster lap times in the Polo GTI. It's definitely worthy of the GTI badge: it's sensible, versatile, and refreshingly pragmatic.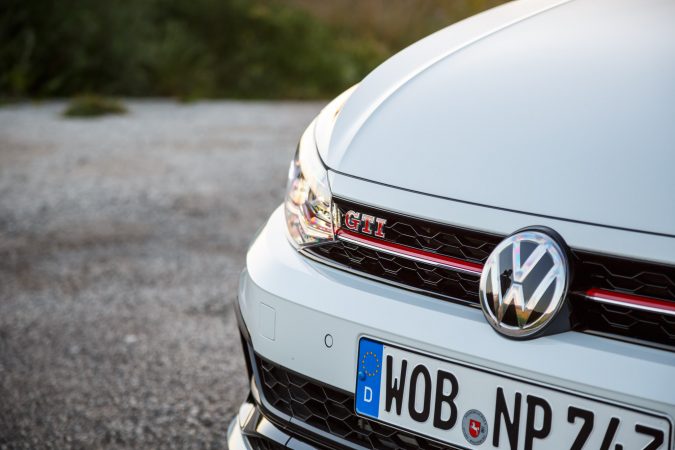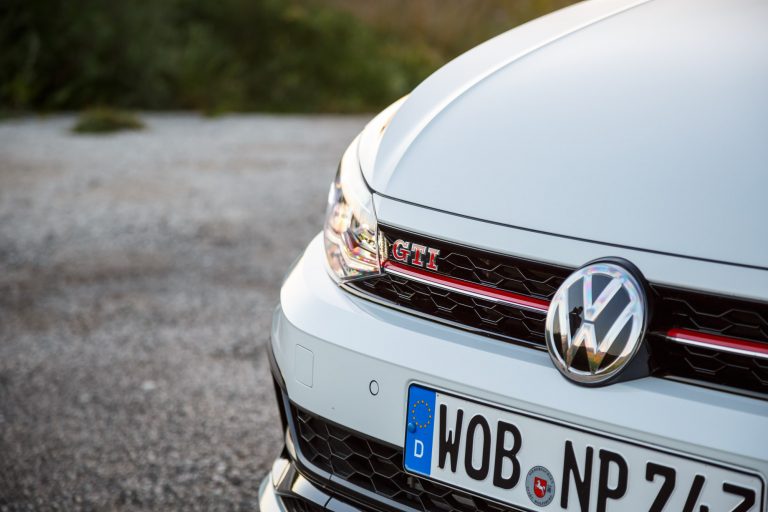 Verdict
It's not as fun to drive as a Fiesta ST or Cooper S Works, but it's more suited to everyday use. And that's the ethos of GTI, an everyday car for everywhere you go. It may not be as fast or invigorating as its rivals, but it's more practical.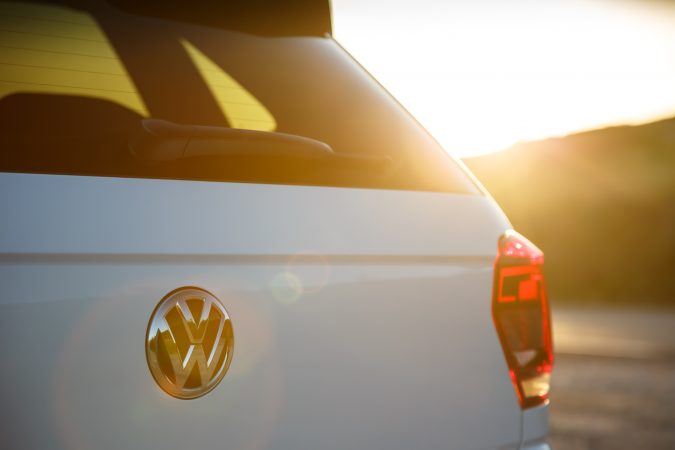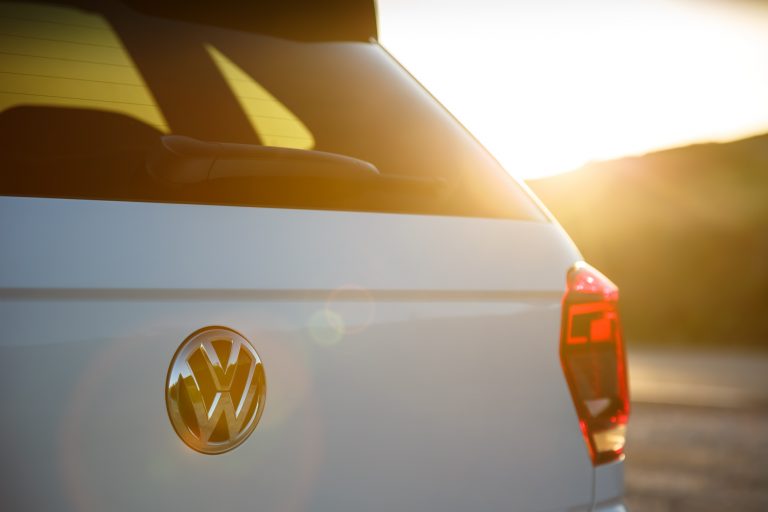 Personally, I love the delightfully understated look the Polo GTI has. And it's closer to a Golf GTI than ever before. If you want a big supermini for everyday use, then the Polo GTI may be your only choice. But if you want something more exciting, the Fiesta ST will be worth the wait. Or if space isn't a big concern, may I suggest the playful up! GTI?
Track Driving VW Polo GTI

Specification
2018 Volkswagen Polo GTI Specs
Price: From £21,145
Engine: 2.0-litre TSI turbocharged inline-4
Power: 200 PS (197 hp)
Torque: 320 Nm
Transmission: DSG 6-speed dual clutch automatic
0-62mph: 6.7 seconds
Top speed: 147 mph
Weight: 1,355 kg
Economy combined: 47.9 mpg
CO2: 134 g/km