It's not often that we'd get to review two variants of the same car. But when we do, it's quite intriguing to play spot the difference, and note how even their tiniest variants could make for such unique driving experiences. One such example that we have today is the Volvo XC40 Recharge Plus – the regular XC40's electrified sibling – which we've looked at before.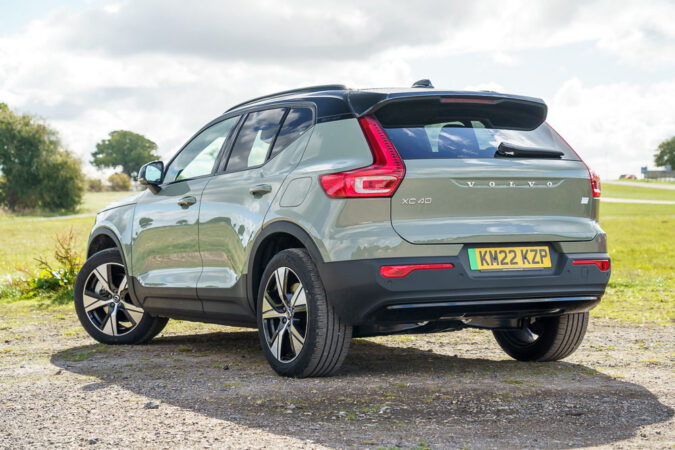 Not too long ago, we've driven the XC40 Recharge Twin Pro – which was a dual-motor variant of the XC40. I concluded, quite frankly, that it was overkill for most people. Sure, it was pretty fun exploiting those dual motors and their 400+hp for some spirited driving. But, its bucket load of horsepower and instantaneous torque also came with added weight and thus, less range.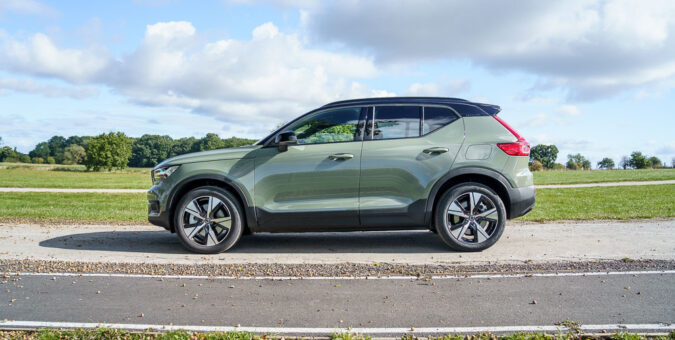 In addition, that dual-motor Twin Pro was also a tad pricey for anyone wanting a practical, easy-going, and comfortable daily runabout. Which, also happens to be electric. If you're one of those, then Volvo has the answer – the single-motor models, instead. The Recharge Plus only has one (but nonetheless efficient and potent) motor, a greater electric range, as well as a lower price tag. So, could this one be the perfect all-rounder?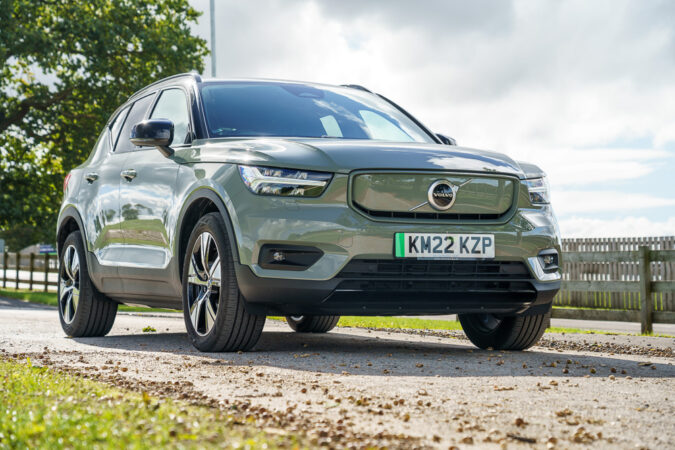 What Is The Volvo XC40 Recharge Plus About?
If you've gone through my thoughts on the XC40 Recharge range before, then you'll know that I love the new design language that Volvo's put on. It has a sharpish, yet minimalistic and distinctive look. They could handily let you stand out from the crowd, amidst a sea of similar looking crossovers and SUVs. Yet, it'll manage this without going overboard with aggressive and sporty styling, instead opting for elegance.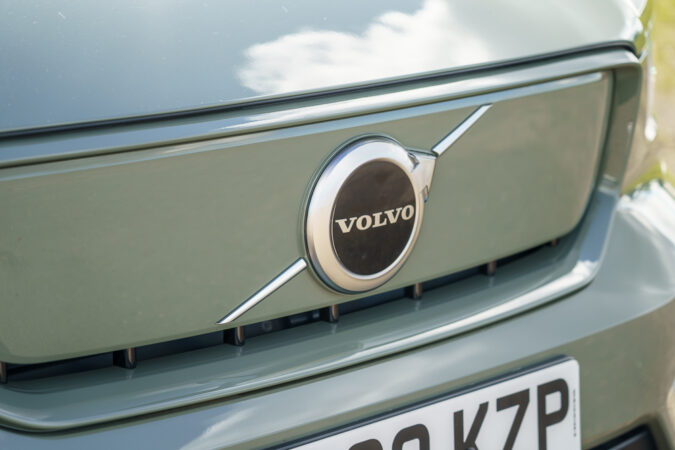 The XC40 looks especially handsome with this Sage Green paintwork. Though personally, I'm more of a fan of the Bursting Blue hue that came with the Twin Pro. Regardless of whichever model and trim you choose though, one aspect that isn't often mentioned is the XC40's size. I find it to be the perfect, most ideal form factor for any vehicle for the UK in general. It just fits in… Right.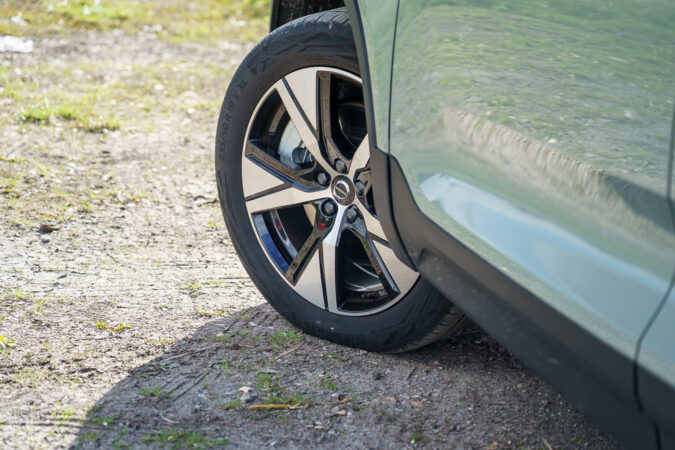 Most people want an SUV. But, would rather not have to deal with their overbearing size and with an SUV typically being too cumbersome to drive around tiny UK backroads or medieval towns. The solution, as Volvo's XC40 shows, is clever packaging. Though it offers passenger and luggage room in abundance (relative to its size, of course), the XC40 is still a pretty compact vehicle.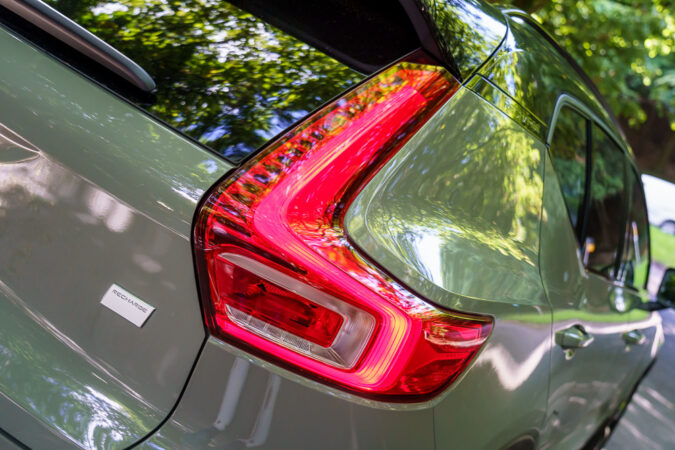 How Does It Drive?
If there's one word that could best describe Volvo's XC40 Recharge Plus, it would be "balanced", as all things should be. The Twin Pro, which we've tested last year is, realistically, too powerful for most. In general, I doubt that there are that many motorists who could benefit from 400+ horsepower. On the other hand, this single-motor Plus variant is much more suitable (and sensible) for most folks.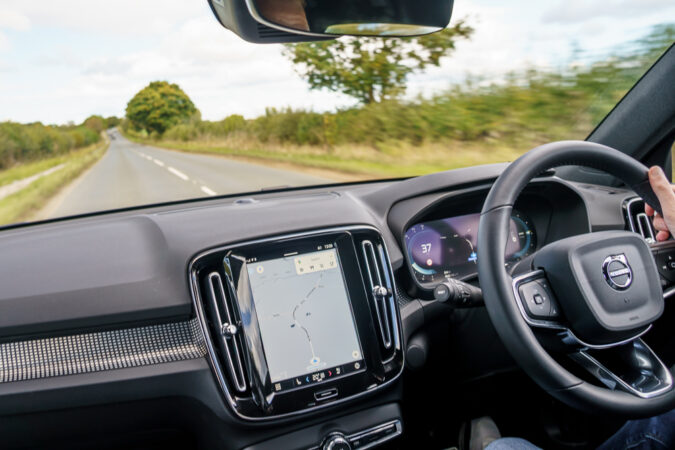 It features a respectable output of 231hp and 330Nm of torque. That should be enough to let it sprint from 0 to 62mph in just 7.4 seconds, matching the pace of hot hatches from yesteryear. Since it lacks the dual-motor configuration of the Twin Pro variant, the Plus is front-wheel drive. As with every EV, the driving experience can be summarised as smooth, calm, serene, and supremely quiet.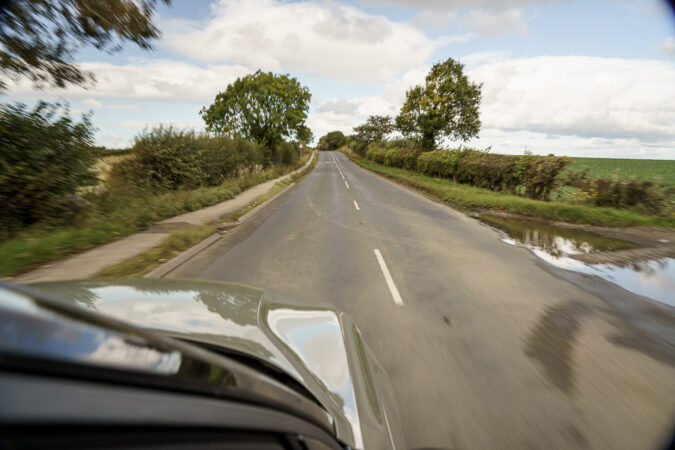 There are no odd vibrations or rustling to be felt or heard, beyond the gush of wind passing by. While it may have fewer horsepower than the Twin Pro model, that's not to say that the Plus is slow. I think it's more than fast enough when you need it to be. Put your foot down, and you could feel the torque whizzing your body into the next corner, albeit without the breakneck pace of the Twin Pro.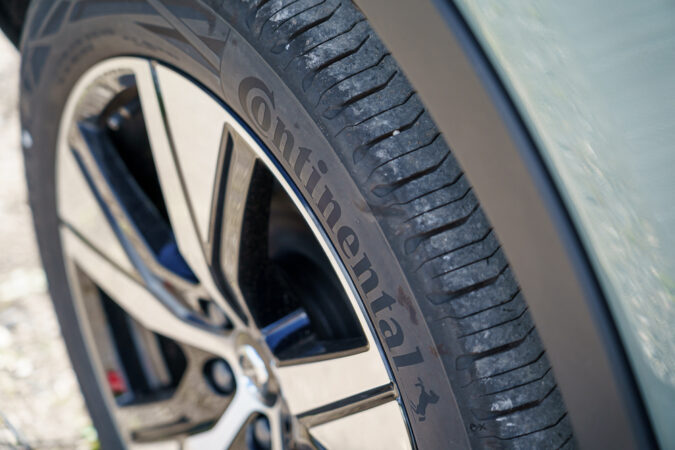 What Is It Like Inside?
As far as interiors go, the XC40 Recharge Plus is practically identical to the Twin Pro in many ways, so there really isn't anything new for me here. Thanks to its boxy profile, the XC40 has a very large boot, relative to the fairly compact exterior dimensions. And, this also translates into a respectable amount of headroom and legroom, both front and rear. Moreover, it's a rather luxurious vehicle, too.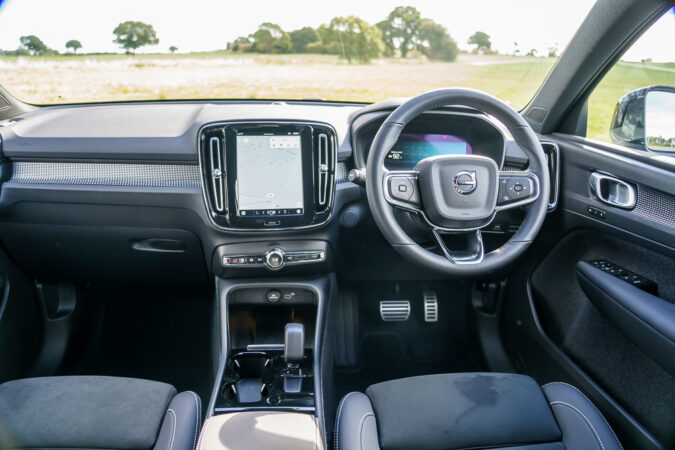 There's an excellent level of care and detail that goes into the upholstery, stitching, and interior trim. Besides some of the upsides of Volvo's use of sustainable and recycled materials for its cabin, it then entails a pleasurable experience for you, as well. Simply put, it's a pretty nice place to spend time in. Volvo's engineers have also put a significant amount of thought into the XC40's interior tech.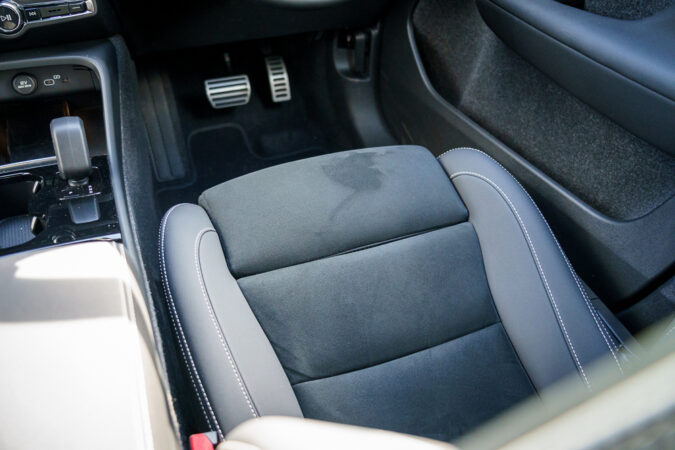 Staring right back at you is a large 12.3-inch digital gauge cluster. This alone is among the sharpest and most featureful digital instrumentation that we've seen in any car. Beyond that, you then get a meaty 9-inch central infotainment display. Running Google services, it's packed with various features like voice recognition, a 4-year free 4G data allowance, and they're all quite intuitive to use.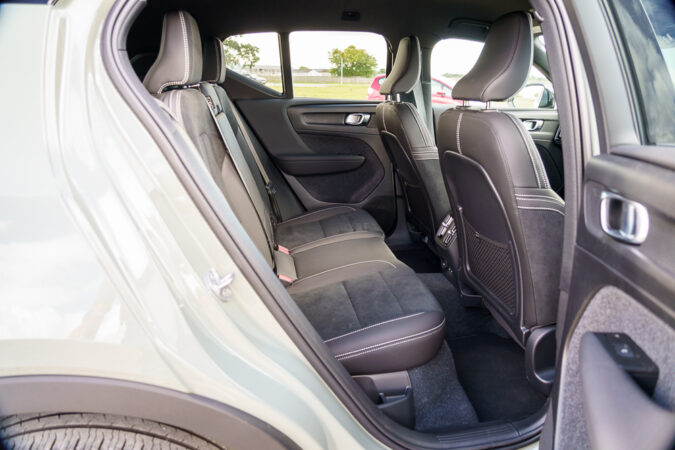 If you ever need to control your car's functions without having to be inside the car, Volvo's app could let you do just that. Furthermore, other pieces of fancy kit include wireless charging pads, and an 8-speaker sound system, as well as countless driver aids and active safety systems. So, not only is the XC40 a great cabin to be in, the car itself will even help to keep you safe on the open road.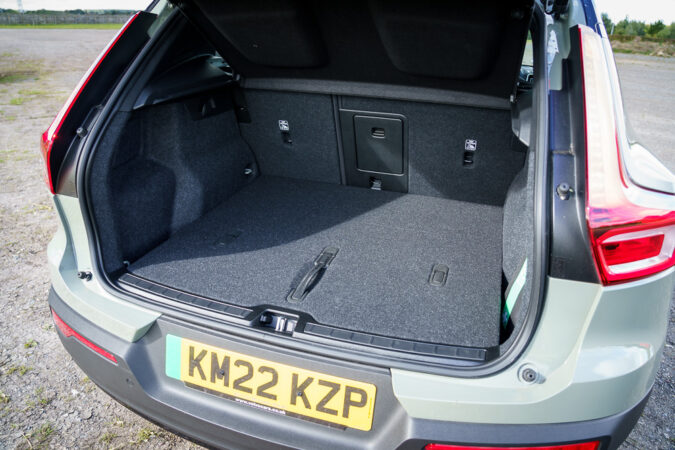 The Experience
As I've mentioned earlier, the Recharge Plus has a (slightly) higher range compared to the Twin Pro. Specifically, the Plus can eke out 263 miles of range compared to the Twin Pro's 256 miles (so, that's 7 more miles of range). This extra range comes courtesy of the Recharge Plus's lack of a dual motor set-up. Therefore, there's less weight to haul around, and less machinery that needs powering, as well.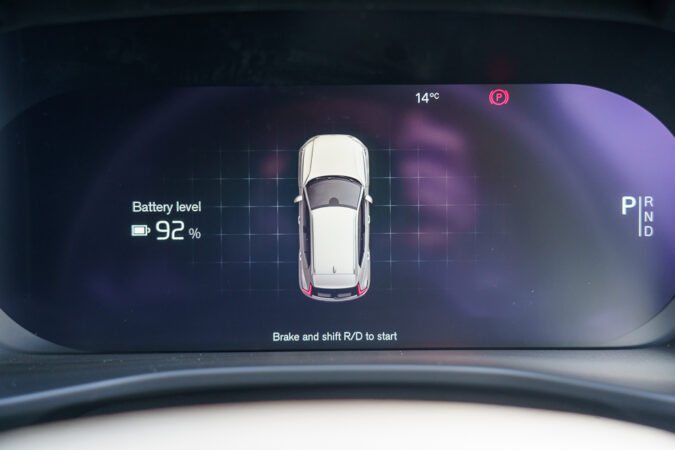 In the real world, those 7 miles might not make much of a difference. Yet, it's still worth considering if you're planning on hypermiling your XC40, or taking it on long road trips. This is then paired up with a 69kWh battery pack. And, with a maximum charge rate of 150kW, which isn't as high as some EVs, as we're now encroaching on 350kW peak charging rates. With that being said, 150kW is still speedy.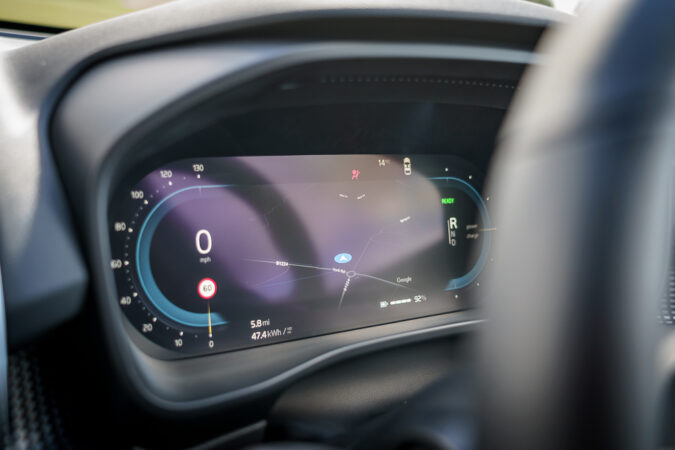 This is plenty quick enough for rapid charging. If you plug the XC40 Recharge Plus into a 150kW rapid charger, it could top up the batteries from 10% to 80% in just 32 minutes. By comparison, you would also want to charge it at home overnight, just to have the battery filled up before you head off to work the next morning. Using a standard 11kW wall charger, it'll go from 0% to 100% in 11 hours.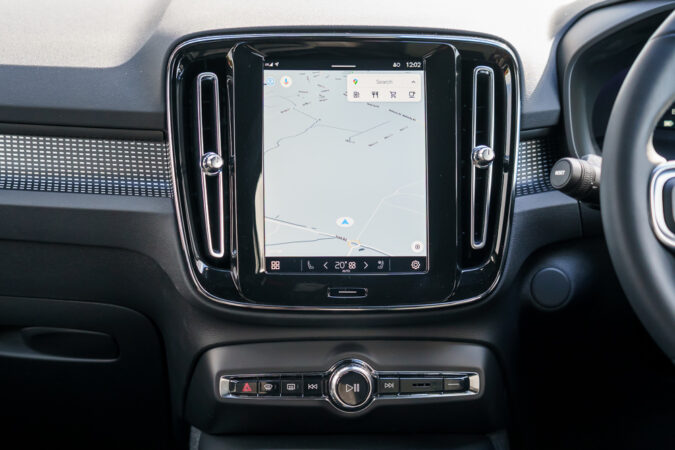 Volvo XC40 Recharge Plus Cost
The car tested here has some nice options fitted, to be more specific, there's the textile-Microtech upholstery, which would set you back £925. Then, a metallic paint option is offered for £850. In total then, that'll bring the tally to £53,525. It's quite a bit higher than the base price of the Recharge Plus variants (£51,750). And, it's a lot more expensive than the base price of the Volvo XC40 Recharge Core (base model) (£45,750).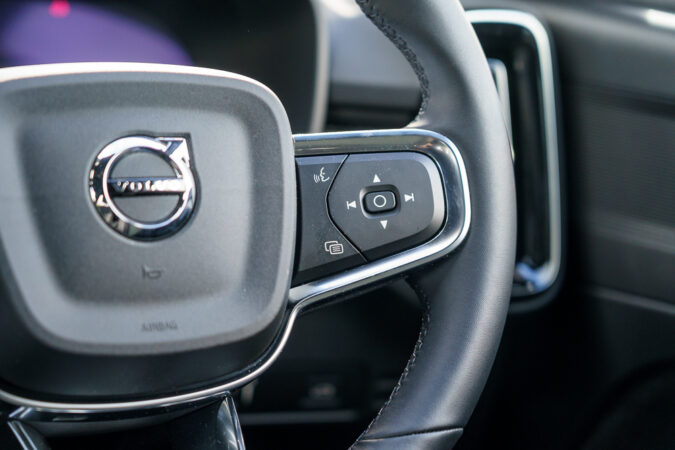 There is, however, an alternative if you can't shell out that much for a brand-new car. Instead of you buying an XC40 Recharge outright, why not just subscribe to one? You can think of the Care by Volvo subscription programme as something akin to a lease or rental. In the case of the XC40 Recharge, the lowest subscription plan would still be £669 per month, while the Plus models are pricier (£719 per month).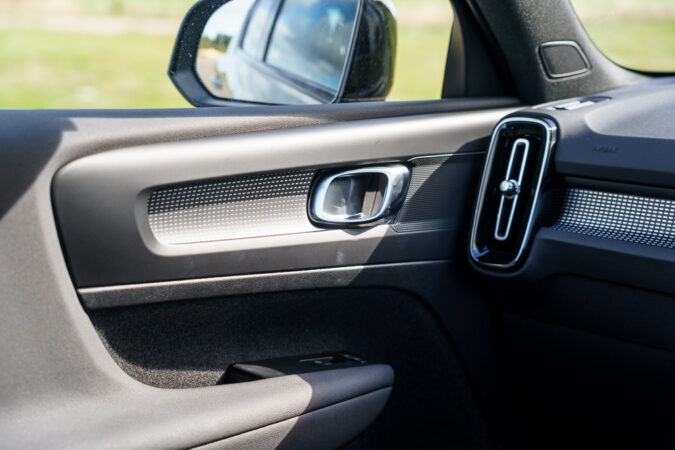 Verdict
It was somewhat hard to sell to most folks, the idea of a 400+hp, twin-motor EV. That's why the Twin Pro is mostly unnecessary unless you have loads of cash to spend and enjoy outright speed. Thus, it's also why this XC40 Recharge, in its Plus single motor trim, makes perfect sense, and I heartily recommend one over the Twin Pro for the majority out there. It's a really great offering all-around from Volvo.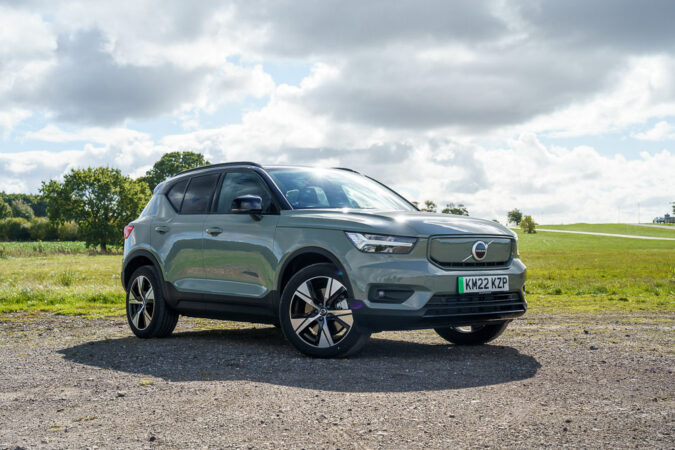 And what more could you ask of it? The Volvo XC40 Recharge Plus looks handsome, offers bountiful practicality, and it's great to drive. Step inside, and the cabin is just as well-appointed and very well-thought-out as the exterior. Technology and gadgetry are other areas where Volvo has taken a huge leap forward ahead of its competition. And sure, its powertrain might not seem interesting on paper.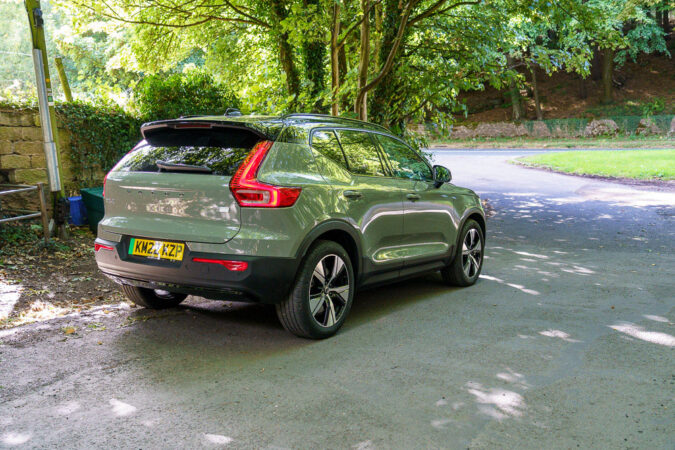 Yet, the Plus's horsepower is more than enough to be deployed on public roads. And, you'll get more range out of it, too. In all, it's safe to say that I've thoroughly enjoyed my time with the XC40. While brands like Tesla might get more street-cred, Volvo's built an incredibly compelling EV, and at such a good price-point. If you need an electric crossover, the XC40 Recharge is well worth consideration.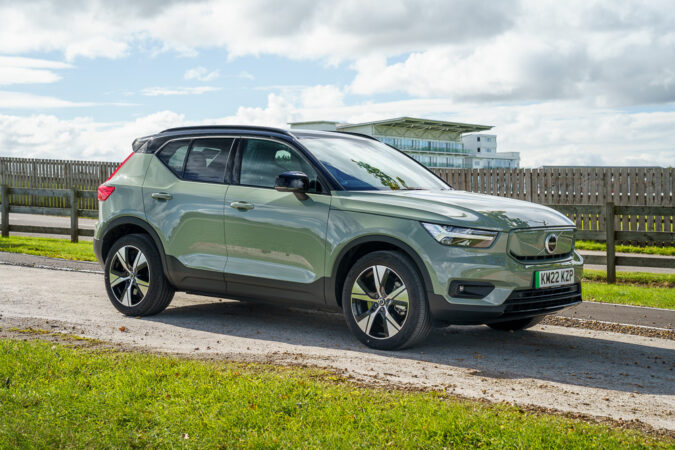 Specification
Volvo XC40 Recharge Plus Specs

Price: £53,525
Engine: Single-motor EV, FWD
Power: 231hp
Torque: 330Nm
0-62mph: 7.4 seconds
Top speed: 99mph
Weight: 1,955kg
Economy combined: 263 miles (WLTP)
CO2: 0g/km