The past few years have seen Volvo been on a bit of a roll. Model after model, the Volvo of today has slowly been unveiling the future of automobiles as we speak. From safety aids and autonomy to the age of electrification, and making some pretty cars. Among its latest incarnation is this XC40. One of its smallest models has unsurprisingly been selling rather well here in the UK and elsewhere.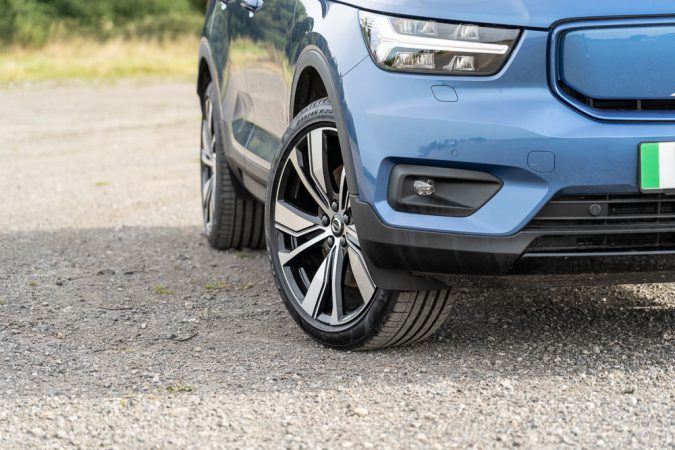 But would this new, and now-electrified XC40 Recharge Twin Pro continue that arduous ascent? First and foremost, let's break down the lengthy name. 'Recharge' is Volvo's nomenclature for its EVs. So, this isn't just an ordinary hybridised or ICE-only XC40, but one adapted to run on batteries, not dead dinosaurs.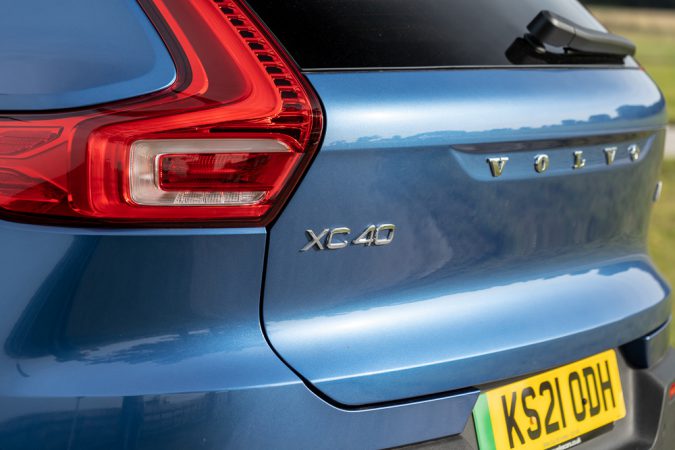 And, perhaps more excitingly, 'Twin' tells us that this little pocket rocket has double electric motors. Strapping rocket boosters seem rather uncharacteristic from a sensible Volvo, no? 'Pro', of course, is the trim of this particular example, which is the top-spec variant that you can have. As we'll discover more later, it's rather neat. So, let's take a look at whether an EV-treated XC40 is worthwhile…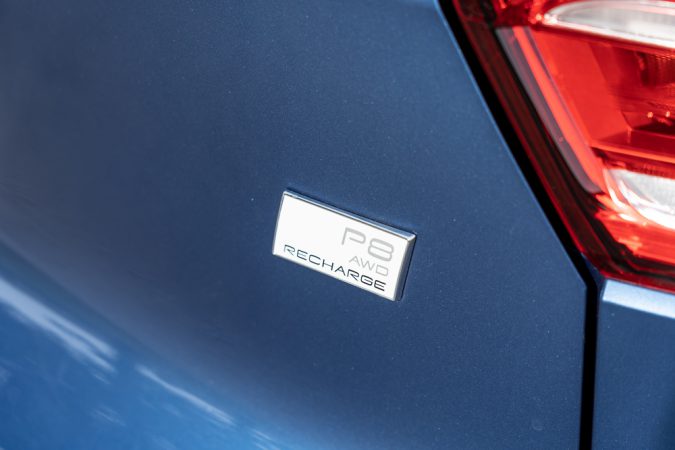 What Is The Volvo XC40 Recharge Twin Pro About?
The first thing that we have to touch on is the looks. Gone are the days when Volvos were designed with literal house bricks as the inspiration. They're all about the sharp creases and classy styling nowadays. Albeit, and in the case of our XC40, there's a typically reserved and smart Scandinavian twist present, of course. For starters, it's got Volvo's now-signature Thor's Hammer headlights.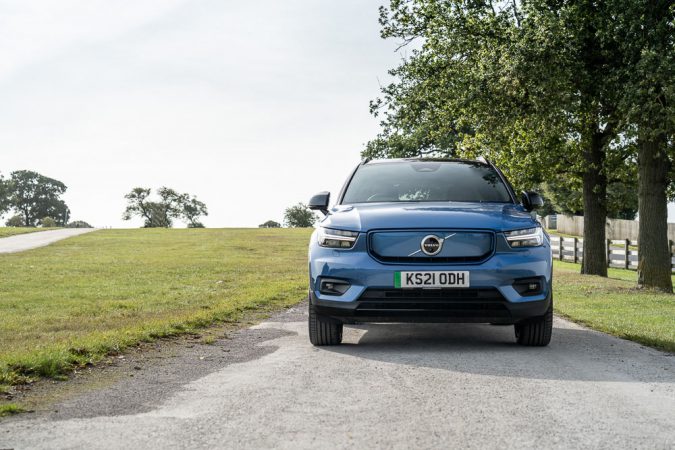 Flanked between them is perhaps the only distinct visual cue that separates the electrified from the hybridised XC40s. An EV doesn't need intakes. Thus, you now get a body-coloured and closed-off grille instead. It's oddly rather attractive to my eyes, as is how it sits on those 20-inch alloy wheels. Oh, and this bright and shiny Bursting Blue paintwork is a treat for our visual sensors, as well.
How Does It Drive?
You might take a glance at this XC40 and think to yourself, "Oh, now would you just look at this cute little thing". But don't be fooled by its adorable-slash-handsome appearance, however. That's since there's a lot of grunt running underneath all this Swedish metal. How much grunt, you might ask? Well, how about 408hp worth of power, enough to sprint from 0 to 60mph in just 4.7 seconds.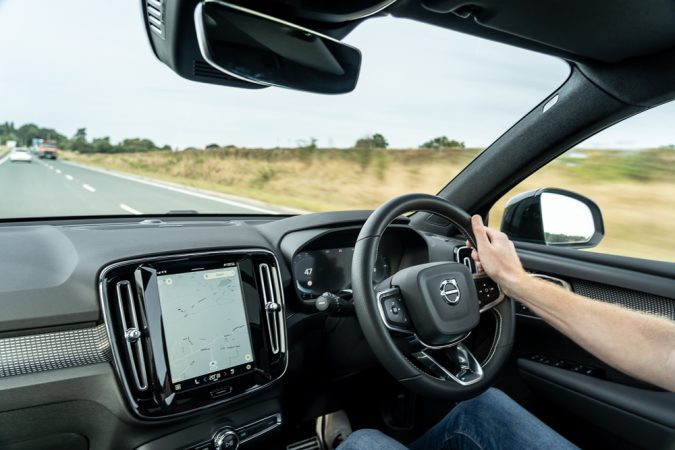 Those are mind-boggling specs, all courtesy of those double motors. The 'P8' powertrain has these motors placed on the front and rear axle. As such, the XC40 Recharge is all-wheel drive, and you can feel the tremendous amounts of electrified torque at play. All 660Nm of them, in fact, is deployed at speed once you stamp on the go-fast pedal. This sensation of speed is overwhelming in itself.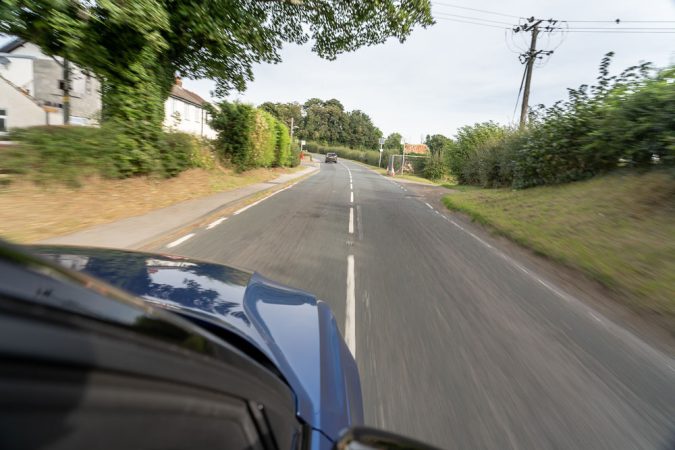 The shock is then exacerbated by our surprise that a (relatively) small Volvo can manage this sort of demonic speed. Off the line, you can genuinely feel your head rocking back as you thrust into the sunset. If Thor needed a chariot, a Volvo XC40 Recharged Twin Pro would suit him quite nicely. Not only would it get him to the other ends of space and time right quick, but it'll do it fashionably, too.
Although, don't mistake the XC40 to possess hot hatch-like sportiness. Despite how diminutive the XC40 here looks, it carries plenty of mass around. This is mostly thanks to all the batteries, and it has the effect of dulling the adrenaline somewhat. As a consequence, you can feel that heft rolling about in the bends. In addition, riding over potholes and speedbumps are noticeably harsher.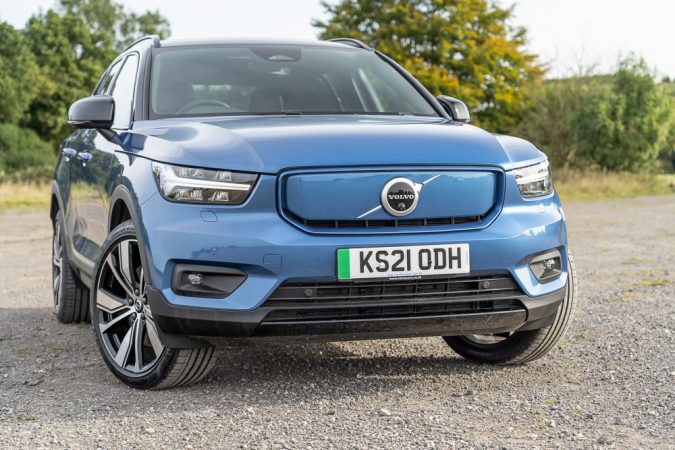 That being said, the differences are fairly minimal when compared to its un-battery-powered sibling. Overall the ride on the XC40 Recharge Twin Pro is pretty great. It's quite fitting for its intended use case and application, then. The steering is light, making it easy to manoeuvre around town or those tight parking spaces. You can thus be assured of easy driving and daily commuting, no doubt.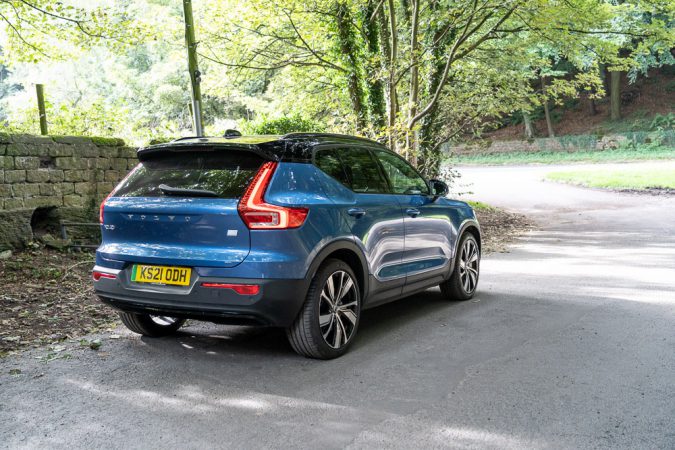 Being electric, this variant of the XC40 is naturally silent, adding another layer of serenity and a cosy atmosphere while driving. The brakes, as they do aid in regenerative top-ups for the battery too, are progressive and stop well. As a package, it works wonders as a daily commuter car or a long-distance cruiser. It even has the endurance to last that long, as we'll explore in a bit on the EV range.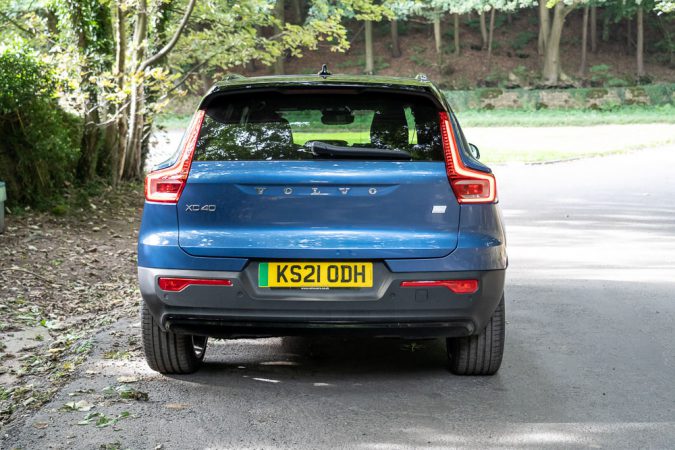 What Is It Like Inside?
The XC40 has a fairly small road footprint. If you could put an old-school 2000s hatchback on stilts, the XC40 would be the end result. With that in mind, luggage capacity is quite reasonable, given its size. With our electrified Recharge version not needing an engine, there's an extra frunk, too. Interior legroom is acceptable, which is welcomed news given the mass of batteries packed underneath.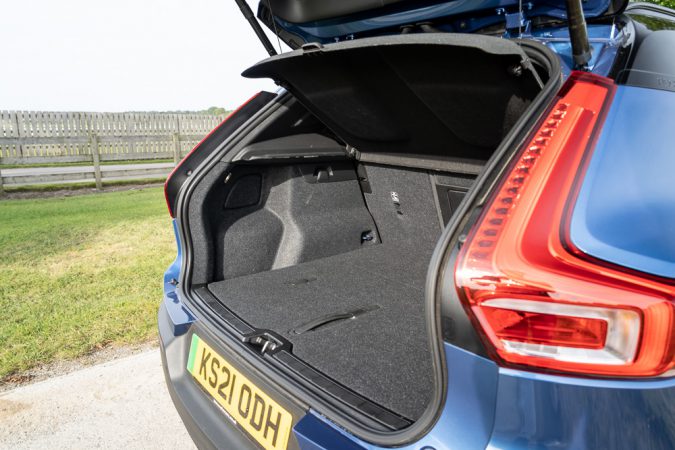 Looking elsewhere, you can begin to notice a few touches here and there that sets it apart from the ICE-native XC40s. For a start, the ignition procedure is different now. No longer will you find a big start button here. Instead, the XC40 Recharge starts immediately once you unlock it, and it's good to go. All you need to do now is press down on the brake pedal and put it in gear.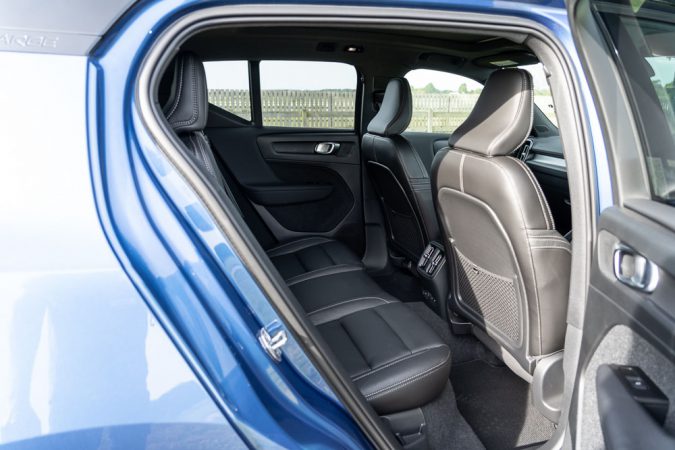 It's those little touches that make the biggest difference. On that note, the rest of the interior is just the same as other Volvos, but that bit nicer. It's a great place to spend time in, with excellently trimmed materials. Volvo's using sustainable materials, such as crafting carpeting out of recycled plastics for the XC40. It's a reminder that simply getting an EV shouldn't be enough, not yet.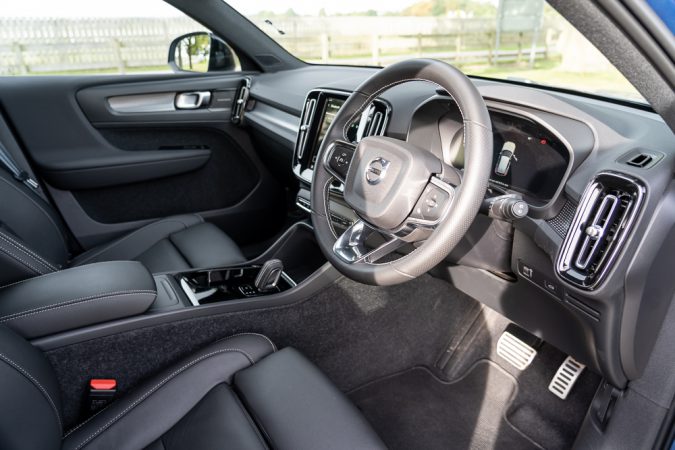 Everything's so soft to the touch, yet they're also hard-wearing and built to last. The XC40's cabin is made to both look good, but also take in years worth of torture and wear. The entire layout, as in many other recent Volvos, has been simplified significantly. You only get what's necessary, with all your controls consolidated into a giant 9-inch portrait-oriented central infotainment display.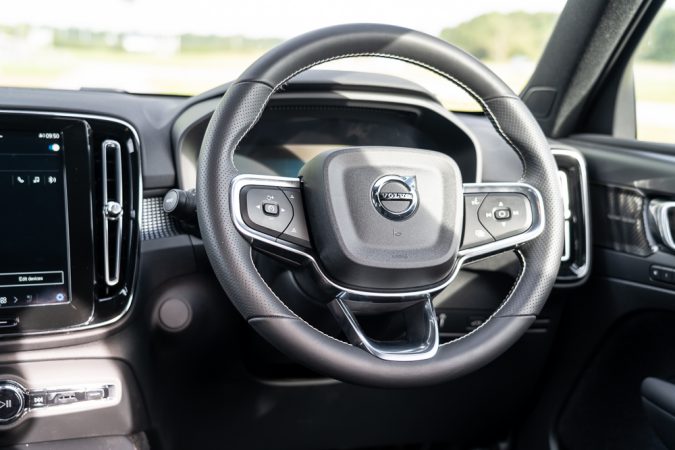 The Experience
Speaking of, this minimalism extends to the tech powering all this, as well. The big bonus you get in the newer Volvos like this XC40 is that they now carry Google's software. Not Android Auto, mind, but Google Automotive. This includes having Google Assistant built natively into the in-car systems. On top of that, you could also sync your data by logging into the XC40 with your Google Account.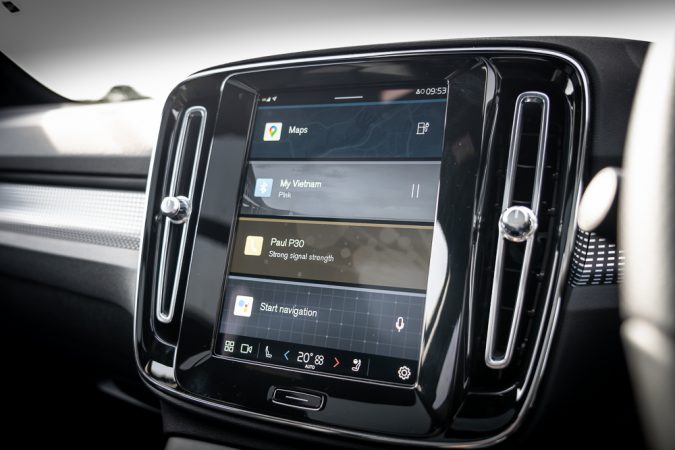 For example, you can view your calendar, or communicate with your Google-powered smart home to automate things while on the go. Combined with this Silicon Valley know-how, you can expect using the techy bits of the XC40 to be just as responsive and intuitive as using your Android phone. Then, we have the equally ginormous 12.3-inch digital driver's display.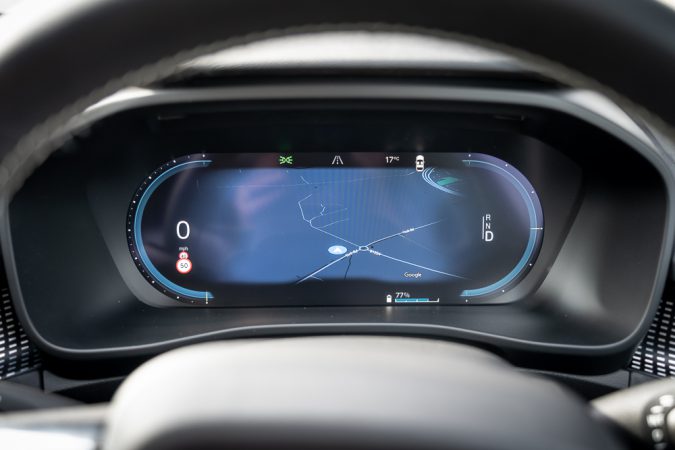 You can swap it around and configure it in numerous ways. You can, for instance, have it display an oversized map. Between the big screens, they're exceedingly easy to use and are fantastic to operate with. Ah, but there's the elephant in the room that we've not yet discussed given that this is an EV – the range. Well, worry not, as the XC40 Recharge Twin Pro could haul along nicely for 256 miles, so Volvo says. We haven't done our own long-distance test in it yet.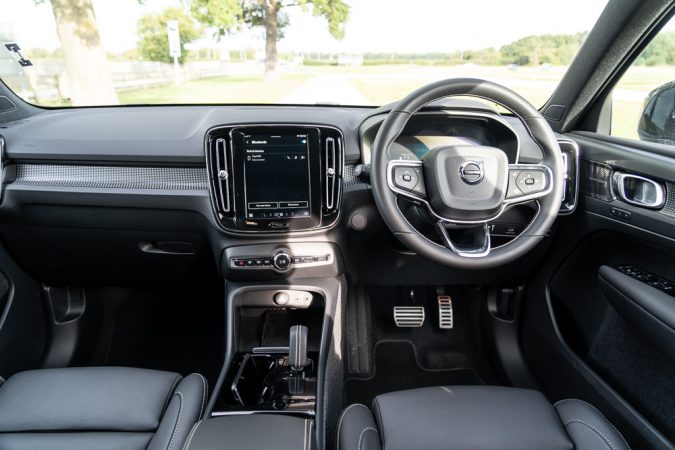 That's more than respectable, and ought to be sufficient for most of your regular commutes. In my case, that's a whole week's worth of driving right there. And once you run those batteries dry, it can charge up from 0 to 80% in just 40 or so minutes. That's with a heftier 150kW charger, mind you. You could also plan out where to charge more effectively on your journey with the satnav, so that's a handy feature.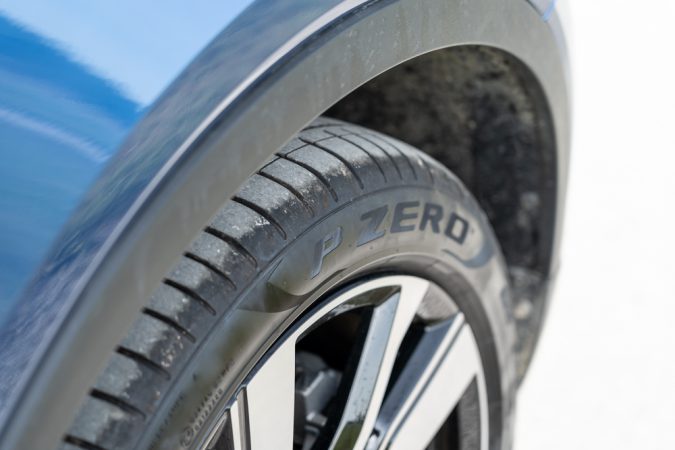 According to Volvo, you could be eligible to get a complementary wall-box at-home charger and installation. That's if you get a 36-month subscription, or have bought the XC40 Recharge through its website. Soon, we may even see Volvo unveiling a cheaper and less potent single-motor version of the XC40. That would be a great buy for most folks, as the twin-motor example may be a bit overkill.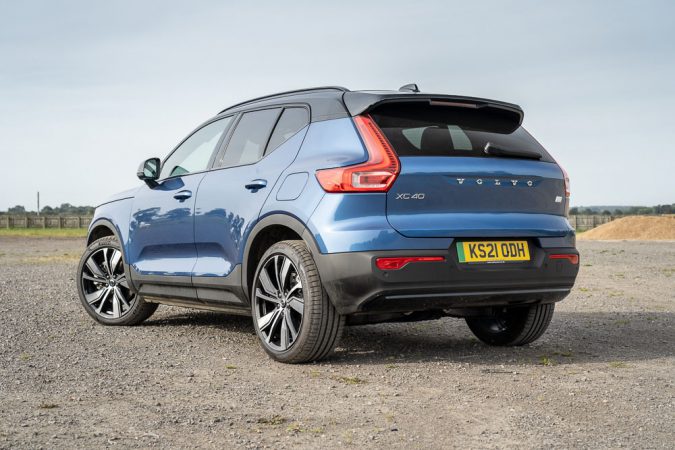 Volvo XC40 Recharge Twin Pro Cost
Volvo offers a subscription programme, which is essentially a more techy leasing programme. With a 'Care by Volvo' subscription, you could own an XC40 Recharge as ours here for around £619 for each month. That's for a fixed 36-month subscription package, at the bare minimum.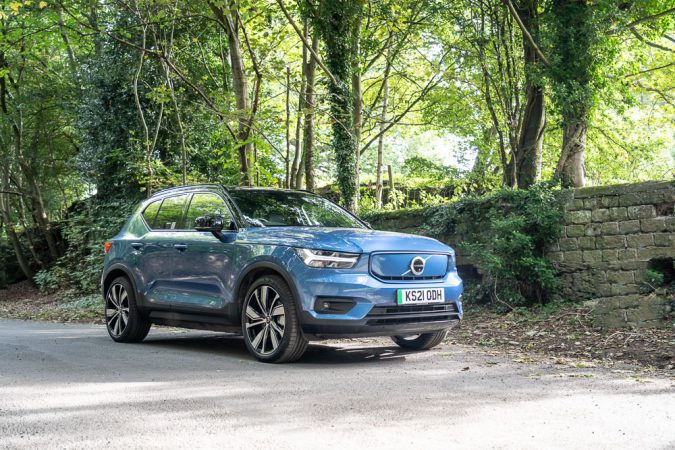 A more flexible subscription package, where you can choose to cancel within 3 month's notice, costs you £769 for this XC40. Or, you could do it the old-fashioned way and buy this outright, which will set you back £49,950. That is quite a hefty price, aye. Nonetheless, do bear in mind that you get plenty of kit as standard, especially in the higher-end Pro trim.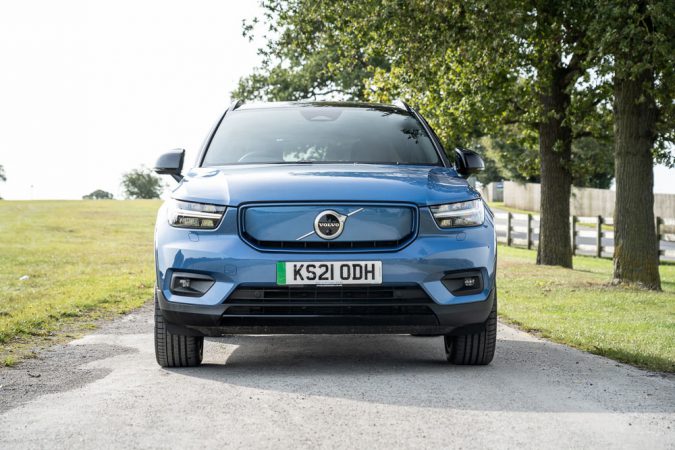 Being a Volvo, safety is naturally a top priority. That includes their A-tier adaptive cruise control, rear collision warning, rear auto-braking, blind-spot monitoring, steering assist, and cross-traffic alerts. It also includes the creature comforts like parking assistance that could automatically park the XC40 in parallel or 90° parking. You have crystal-clear 360° surround-view cameras, and a whole lot more.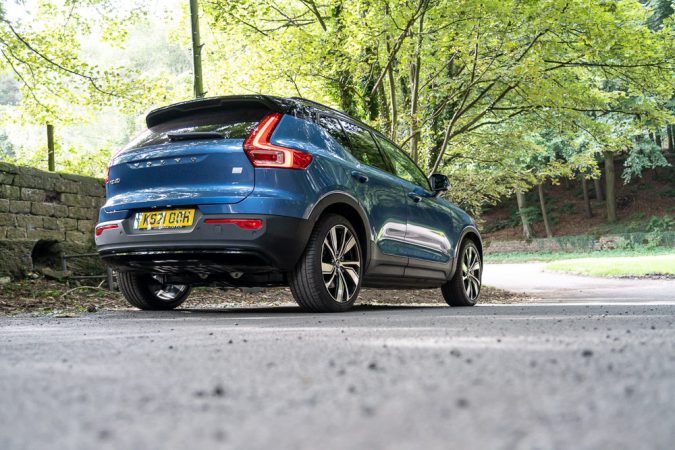 Verdict
In a nutshell, there are very few reasons to dislike the XC40 Recharge Twin Pro. The only major point of criticism that we can level against it would be that price. It's a lot of money, without a doubt. Yet, at least Volvo does offer ample amounts of bang-for-buck as far as included kit goes. Yet, you're then given subscription packages, with loads of goodies like insurance included, to make it an easier buy.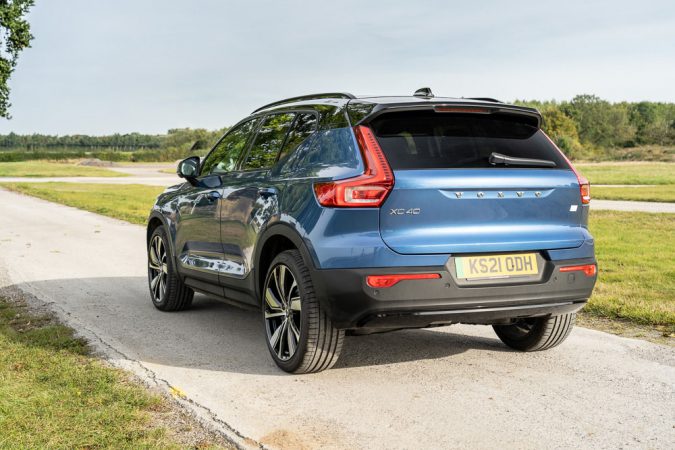 We then get to all the upsides, of which there are in abundance. The styling attracts eyeballs like no other in this price bracket. It's sprightly, although it lacks some hot hatchery joy in the corners. Deep inside, the technology is a pleasure to use, and the cabin is a great place to spend time in. You can't ask for a better do-it-all electric crossover for your everyday cruiser than the XC40 Recharge.

Specification
Volvo XC40 Recharge Twin Pro Specs

Price: £49,950 (Full Purchase), £619/Month (36-Month Subscription)
Engine: P8 Dual Motor
Power: 408hp
Torque: 660Nm
0-62mph: 4.9 seconds
Top speed: 112mph
Weight: 2,113kg
Economy combined: 256 Miles (WLTP)
CO2: 0g/km