Wondering what are the problems with the 2008 Nissan Altima? We will discuss it in this article. The Nissan Altima is a great option to take into consideration when you require a roomy, attractive sedan with contemporary in-car features and technologies. Nissan manufactures the midsize Altima for international markets.
Since its introduction in 1992, it has been among the best sedans produced by Japanese carmakers. Even yet, it is important to understand that not all Nissan Altima sedans are created equal, even though it is a good car to purchase.
Nissan Altima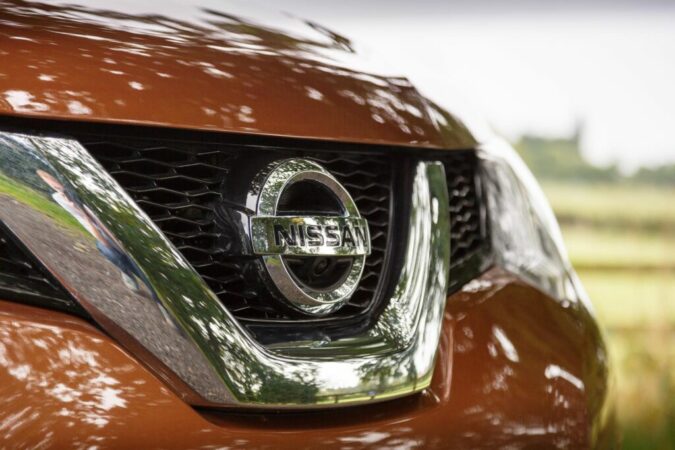 Since its introduction in 1992, the Nissan Altima has replaced the "Bluebird" line. It is a collection of midsize sedans made by Nissan. This sedan has enough room for up to 5 passengers. Of course, over the span of six generations, the Nissan Altima's design and construction have changed.
Modern Nissan Altima models have a perfect aesthetic and a number of cutting-edge technologies that contribute to a comfortable, outstanding driving experience. In motorsports competitions, a special edition Nissan Altima is being driven. The fourth generation of Nissan Altima cars saw the brief introduction of "Coupe" versions.
Is The 2008 Nissan Altima A Good Car
Compared to other midsize automobiles on the market, the 2008 Nissan Altima has more issues, many of which are mechanical. Owner concerns about the 2009 model have decreased, but it is still not a fantastic option.
The most frequent owner complaint is about a melting dashboard. The plastic and leather on the dashboard melt in hot weather. Owners of Altima vehicles in the state of Florida can have their dashboards replaced as a result of a class action lawsuit. If the lawsuit does not cover your vehicle, a replacement would run you roughly $1,300.
Additionally, transmission issues arise frequently. Numerous Nissan vehicles have a weak point in their continuously variable transmissions, and the only way to fix it is to replace the complete assembly.
Depending on local labor rates, a replacement costs roughly $3,800. Another issue that owners have experienced throughout the years is a blown head gasket. A failed head gasket can sometimes destroy an engine if not fixed promptly.
A replacement engine costs more than $4,000 and installing a new head gasket costs roughly $2,400. Compared to several other vehicles from the same year, there are just 4 recalls.
The occupant categorization system control unit, transverse link bolt, body control module, and handheld GPS overheated are among the items that have been recalled. Transverse link bolts are the most dangerous because they can fail and cause a collision.
Nissan Altima 2008 Problems
Problems With 2008 Nissan Altima #1: Stalling Of The Engine
Drivers of the Nissan Altima frequently express their dissatisfaction with this problem. Although several people have reported the engine stopping while the car was in motion, numerous incidents have happened while the driver was moving down the road.
There are many potential causes for an engine to stall, and it can take some time to identify the precise issue. A malfunctioning crankshaft position sensor or faulty camshaft position sensor could be the cause of the Nissan Altima's issue. The engine may operate less effectively or possibly shut off if one sensor stops providing reliable data to the powertrain control module.
Problems With 2008 Nissan Altima #2: Catalytic Converter Failure
Prior to being released into the atmosphere, the Nissan Altima's catalytic converter cleans the exhaust gases from the engine. The dashboard's check engine light will turn on to alert the driver if the car stops functioning properly. Swapping out a damaged catalytic converter as soon as feasible is important.
Otherwise, the catalyst's components can impact the engine's performance (also, check out our guide on what's in a catalytic converter) and hurt its internal components, costing you yet another pricey repair. The issue affects a lot of the model years from 1999 to 2015. However, none of the impacted vehicles have received a Nissan Altima recall from the company.
Problems With 2008 Nissan Altima #3: Fuel Pump Problems
Nissan Altima owners have reported early fuel pump issues. They have noticed many warning indicators, such as trouble starting the engine, severe vibrations, and stalling while moving slowly.
Nissan issued a recall to replace the fuel pump in the recalled Altima models from 1991 and 1993 as well as from 2001 to 2015. The issue affects a lot of the model years from 1999 to 2015. However, none of the impacted vehicles have received a Nissan Altima recall from the manufacturer.
Problems With 2008 Nissan Altima #4: Defective Engine Seals
The cooler o-ring on Nissan Altima cars powered by the 3.5-liter V6 engine sometimes leaks oil. As the oil pressure level falls, the engine will begin to make odd noises if the leak persists for a long enough period of time.
The cooler and oil filter are directly connected to this engine. The cooler's seal can be damaged by abruptly replacing the filter and removing the old one, causing engine oil to seep from the cooler.
Depending on the severity of the leak, you could need to replace the o-ring or the complete oil cooler. Always use caution when removing or replacing the oil filter to prevent breaking the cooler's seal.
2008 Nissan Altima Transmission
Nissan, unfortunately, saw a rise in user complaints and problems with this year's model. The engine, body/paint, and transmission categories are the three that have the most problems for this model year.
The Nissan Altima's transmission problems include jerking, failure, harsh shifting, and slippage while in use. There are certain telltale symptoms when your transmission slips while you're driving.
Your Nissan Altima may be experiencing one or more of the following: a bright check engine light, sluggish acceleration, burning smells, trouble reversing, gear shifting problems, odd noises when shifting, and no reverse engagement.
Your transmission is malfunctioning if you can smell burning. The shifter, low transmission fluid, leaks in the transmission, internal transmission problems such as brake dragging, and leaks in the transmission fluid are a few of the causes of these transmission problems. Transmission issues with the Nissan Altima could result from any of these issues.
In addition, the NHTSA has received a lot of concerns about the manual gearbox. The clutch is clinging to the floor, the acceleration is losing more than half of its pressure, the clutch is lowering to the floor too quickly, and shifting into neutral is difficult, according to this complaint.
Although clutch problems are more common in cars with manual transmissions, automatic transmission sliding can also result in clutch issues. On average, these issues start to appear at 45,000 miles.
Nissan Altima Reliability
In terms of reliability, the Nissan Altima has done quite well across the board. In a RepairPal survey, it received a 4.0 out of 5.0 rating, placing it 11th out of 24 models in the midsize sedan category.
It doesn't have problems very often, thus, its average annual repair cost is minimal. When issues do arise, they are often simple and affordable to resolve. Improved fuel efficiency has also been shown in recent model years.
It is not unusual to see older Altimas with 200,000 miles or more clocked that are still in good shape being sold in the used car market. You can get your automobile to 300,000 miles if you adhere to the suggested maintenance schedule and execute maintenance inspections on a regular basis.
Nissan Altima Years To Avoid
With the majority of its models, it's difficult to make a mistake while purchasing a used Nissan Altima. However, there are a few Nissan Altima model years that customers like you may want to avoid because they are said to have some serious problems.
Avoid purchasing a used Nissan Altima during these years:
2002 Nissan Altima
2005 Nissan Altima
2009 Nissan Altima
2013 Nissan Altima
2016 Nissan Altima
1. 2002 Nissan Altima
According to CarComplaints.com, there have been over 1,000 complaints and over 12 Nissan Altima recalls, so prospective buyers shouldn't have much faith in the consumer reviews of the 2002 Altima. Some of the worst problems are found in the 2002 Altima, including high oil consumption, catalytic converter failure, and exhaust system problems.
Many owners have reported that their Altima began to smoke and burn through oil like crazy. It is ludicrous to assume that fixing this particular oil consumption issue will cost more than $3,300.
Buying a 2002 Altima is a tremendous risk right now because it's simply too old. The 2002 Altima has flaws so serious that Car Complaints awarded it the "Avoid Like the Plague" mark.
2. 2005 Nissan Altima
The 2005 Nissan Altima is yet another vehicle with over a thousand complaints. The three areas that attracted the most complaints were the engines, body paint, and transmissions. One of the primary issues with the 2005 Altima is the rusted floor pan.
A basketball-sized hole finally developed under the floor mat because the floor pan became so rusted. The typical repair bill for this problem is $1,000. Around 100k miles, the 2005 Altima starts to consume too much oil, which might cost owners $2,000 in repairs. A replacement climate system can cost up to $1,400 and typically fails at 100k miles or more.
3. 2009 Nissan Altima
The 2009 Nissan Altima is one of the worst model years to stay away from, receiving more than 2000 complaints. According to the defect categories, the 2009 Altima appears to have a serious steering problem.
In particular, the dreaded steering wheel lock, which rendered it impossible for drivers to keep appropriate control of the vehicle, has been experienced by numerous Altima owners. Naturally, there is a serious safety issue here, and repairs frequently cost $960.
In addition, a whining sound that gets louder as many consumers have also reported the vehicle speeds. This seems to be a transmission-related issue, which usually shows up after about 100k miles. The normal $5,700 average repair cost for this issue will be covered by the warranty.
4. 2013 Nissan Altima
Based simply on the number of complaints, the 2013 Nissan Altima is the worst model year to stay away from. With over 3,000 complaints, the 2013 Nissan Altima ought to be among the worst models to stay away from.
The majority of concerns are related to the 2013 Altima's faulty CVT transmission system. Customers commonly have to stop and restart their vehicles if the transmission gets stuck while they are moving. You may have to pay up to $3,000+ for repairs because a warranty no longer covers the model.
Another area where the 2013 Altima struggles the most is its temperature control system. Numerous reports claim that the compressor rubs against the car's frame, speeding up the rate of damage. The typical cost to resolve this problem is $1,200.
5. 2016 Nissan Altima
Although it's not the least dependable car on this list, the 2016 Altima has a few issues you might not want to deal with. Consumer Reports gave the 2016 Nissan Altima an overall Reliability Rating of 1 out of 5.
The transmission mechanism of the 2016 Altima still has problems. Owners frequently complain about how their car abruptly stops accelerating in traffic or how the transmission tends to slip a lot when turning. An estimated $4,260 will be needed to replace the transmission.
Nissan CVT Transmission Recall
There may have been a few CVT-related recalls for specific Altima, Rogue, and NV200 model years, but none of these transmission recalls appear to be related to the cooling system issue mentioned above. Prior recalls addressed "drivability issues" and a design flaw that permitted the cars to shift when the brake wasn't applied.
Free software updates, torque converter replacements (if you want to learn more, check out our guide on the B&M torque converter and the best torque converter), and new shifter assembly installations were made available to affected drivers. By entering your VIN number on this page, you may find out if Nissan has issued a recall for your particular vehicle. Your registration, insurance card, dashboard, or driver's side door may all have the VIN number for your vehicle.
Best Nissan Altima Years
The Nissan Altima appears to hold up well for a good number of model years. The greatest Nissan Altima years to purchase are shown below.
2007 Nissan Altima
2010 Nissan Altima
2011 Nissan Altima
2012 Nissan Altima
2017 Nissan Altima
2018 Nissan Altima
2019 Nissan Altima
2020 Nissan Altima
2021 Nissan Altima
Although these Nissan Altima models are not faultless, neither their previous nor present owners have expressed many complaints about them. They are therefore viewed as considerably better options than the previously listed "worst" years.
2008 Nissan Altima Value
Any vehicle's worth is based on its age, mileage, condition, trim level, and installed options. The 2008 Nissan Altima value is no different. A 2008 Nissan Altima with no options and driven approximately 12,000 miles per year would be worth approximately $1,476 for one in "Clean" condition and approximately $3,504 if sold privately.
2008 Nissan Altima MPG
The 2008 Nissan Altima has a city mileage rating of 23 and a highway mileage rating of 32.
Nissan Mass Air Flow Sensor Recall
Nissan mass air flow sensor recall. Owners of Nissan Altima vehicles have reported 4 issues with the mass air flow sensor. A faulty mass airflow sensor will exhibit symptoms similar to low fuel pressure from a faulty fuel pump, as well as issues comparable to low compression or low vacuum in your 2008 Nissan Altima hybrid.
The following are some of the most typical signs of a damaged mass airflow sensor:
Starting or turning the engine over is really difficult
The engine stalls immediately after starting
When running at idle or under load, the engine hesitates or lags
Acceleration accompanied by hesitation and jerking
The engine sputters
Rich or lean idling at an excessive rate
2008 Nissan Altima Transmission Replacement
The cost of fixing your Nissan transmission will vary depending on a number of things. For instance, the specific issues with your car and their severity. The cost to repair a simple transmission leak is around $200. Expect to spend thousands of dollars if you choose to delve further into the issue and find its source.
For the Nissan Altima CVT transmission replacement cost, you'll need to pay anything from $1500 to $4000. The typical cost of repairing a CVT gearbox ranges from $3500 to $8000, which is shockingly costly. The high cost of upkeep for a vehicle with a CVT transmission is a significant drawback. The costs could be high compared to many manual or automatic transmission cars.
FAQs On Problems With 2008 Nissan Altima
Is The Nissan Altima A Good Car
Yes. Simply put, the Nissan Altima is a good, appealing ride with room for five passengers (particularly the newer model years). It offers an immersive experience due to its numerous cutting-edge innovations and driver-aid features.
How Long Do Nissan Altimas Last
The way the car is driven and maintained will determine everything. The Nissan Altima may travel up to 15 years or 200,000 miles before severe issues become evident with regular maintenance and prudent driving habits. It is a robust vehicle made to last a long time.
How Many Miles Do Nissan Altimas Last
Whether you drive a sedan or a coupe, the Nissan Altima is a fantastic car to own. You can anticipate your Nissan Altima to last 200,000 to 300,000 miles—or 13 to 20 years because Nissan is committed to quality and performance.
Are Nissan Altima Reliable
Yes, to answer briefly. They are trustworthy so you can rely on them. Nissan has been producing automobiles and trucks since 1933, earning a reputation for dependability and quality. In terms of reliability, Nissan does well when compared to other automakers and models. Nissan received a reliability rating of 4 or better, placing it in the top 10 on the RepairPal Reliability scale. Compared to other brands, Nissan vehicles typically cost $500 less per year to fix.
What Is Nissan CVT Transmission
A steel belt connects two pulleys in the CVT automatic gearbox, which is used in transmissions. The diameter of the 'drive pulley,' which transmits torque from the engine, and the 'driven pulley,' which transmits torque to the wheels, are simultaneously adjusted by the CVT to modify its gear ratios continuously.
What Nissan Cars Have CVT Transmission
By 2022, the Xtronic CVT transmission will be a standard feature on all Nissan automobiles and crossovers, including the following models: Kicks, Sentra, Versa, Murano, Rogue Sport, Altima, and Maxima.
How Much Is A 2008 Nissan Altima Worth
A used 2008 Nissan Altima is worth between $1,181 and $6,440, depending on the car's mileage, extras, and condition.
Do Nissans Have Transmission Problems
The best-known features of the Nissan CVT are its improved fuel efficiency and a smoother ride. However, persistent safety issues, such as transmission fluid leaks, have resulted in several class-action lawsuits and consumer complaints.
Do All Nissans Have CVT
Most Nissan models, including SUVs like the Murano and Rogue, come with XTRONIC CVT®.
What Does The SR Mean On A Nissan Altima
Sport Rally refers to the Nissan Altima SR trim level, which is essentially a sportier variant of the base model trim. The 2.0 L turbocharged engine that powers the SR generates 182 HP and 180 ft.
What Kind Of Gas Does A Nissan Altima Take
Nissan Altima vehicles run on normal grade 87 octane gas. Regular gasoline, which is the kind of gas used by the majority of vehicles, is the least expensive option at the gas station. With its 28 city mpg and 39 highway mpg, the 2022 Nissan Altima will help you avoid the petrol station.
What Year Nissan Altima
Nissan has been producing the Nissan Altima, a mid-size vehicle, since 1992. It is a continuation of the 1955-starting Nissan Bluebird range.
Final Verdict – Problems With 2008 Nissan Altima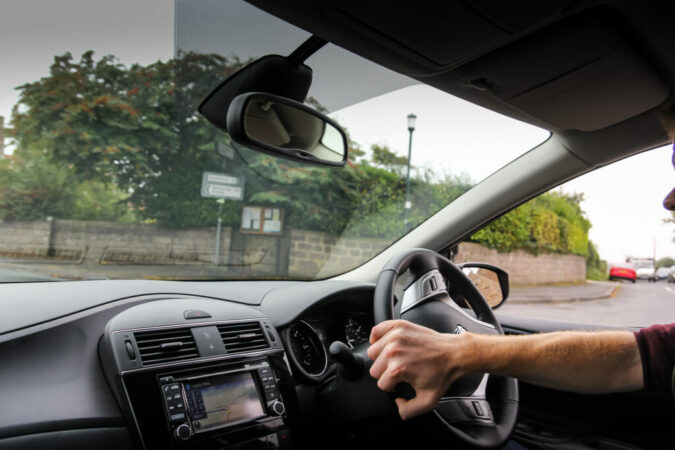 Now you clearly know what are the problems with the 2008 Nissan Altima. Every brand and model of car, including the Nissan Altima, will have problems. Also worth mentioning is the Nissan Altima's track record as a trustworthy vehicle since its introduction in 1993. The Nissan Altima is a sturdy automobile.
However, assessments claim that the 2008 sedan is a reliable alternative to the top models in its class. In fact, the Nissan Altima is rated more reliable than both the Honda Accord and Toyota Camry in Consumer Reports' most current dependability rankings.