The RAC has been creating motoring reports for many years. They have recently created an interactive infographic that highlights a lot of the findings over the last 30 years, inside the report, there are lots of gems. Here are some of the points that interested us.
1988 – Looking to the future
Hindsight is an amazing thing. Back in 1988 the RAC asked for predictions of what life on the road would be like in 2001. The report showed that 85% expected all cars to be required to be unleaded petrol and 56% of people thought cars would be banned from town centers.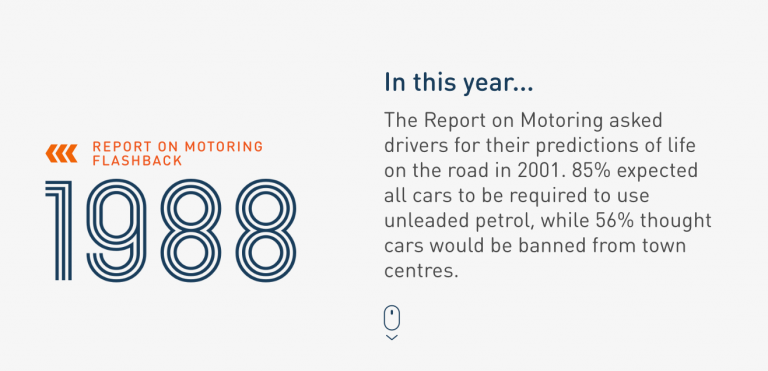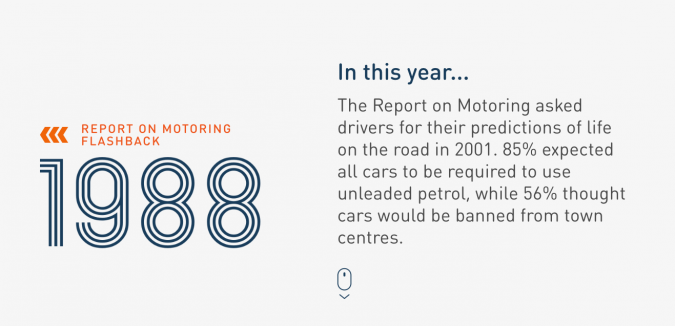 Back in these days 29% said that safety features such as rear seat belts would be something of interest when looking at a new car. How bizarre of a thought, that rear seatbelts would be something to desire rather than a typical standard feature?
1992 – Airbags to be fitted as standard in the next 20 years
This report is a real eye opener. In 1992 57% of motorists thought that all car would have airbags fitted as standard within the next 20 years. Meaning that by 2012 they hoped this was sorted. This happened sooner than expected with the becoming standard in passenger vehicles in 1998.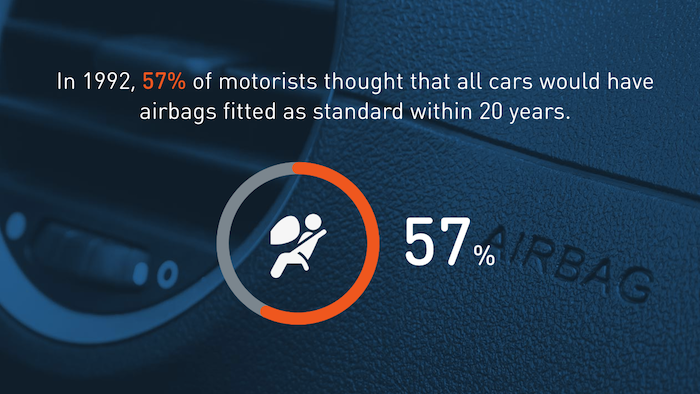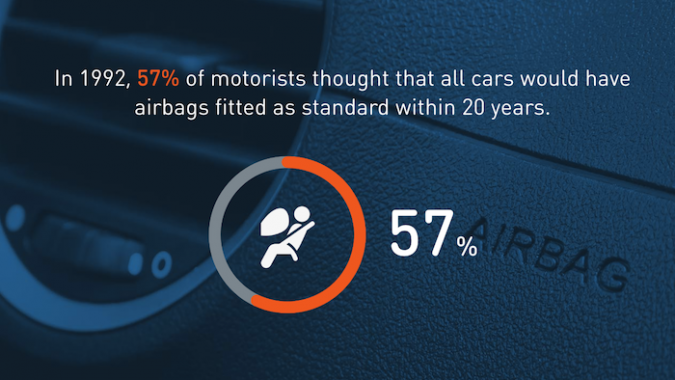 2003 – London Congestion Charge
Do you remember when you could drive around central London for free? Back in 2003 that changed. The London congestion charge as introduced meaning to enter you are charged a fee.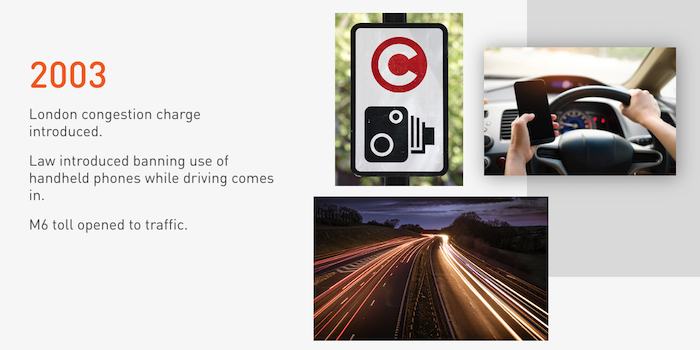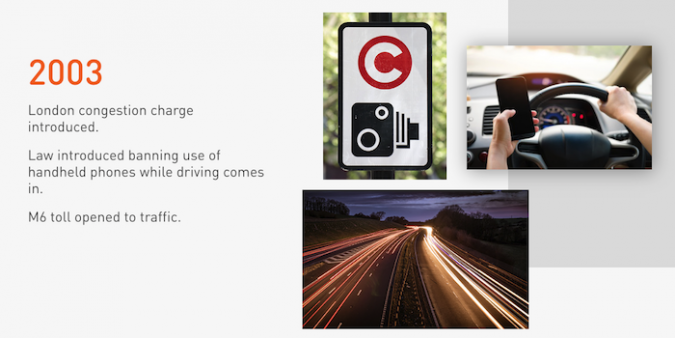 Another interesting thing happened in 2003 including banning the use of handheld phones while driving. Also, the M6 toll opened for the first time to traffic.
However, the biggest shock of the entire report was a reminder of fuel prices. Take a look back at 2003 the average cost was 76p compared t0 131p per litre in 2018. That is a 55p price increase per litre. Meaning if you were filling a 40-litre tank it would cost you an extra £22 to fill your car up in 2018 compared to 2003.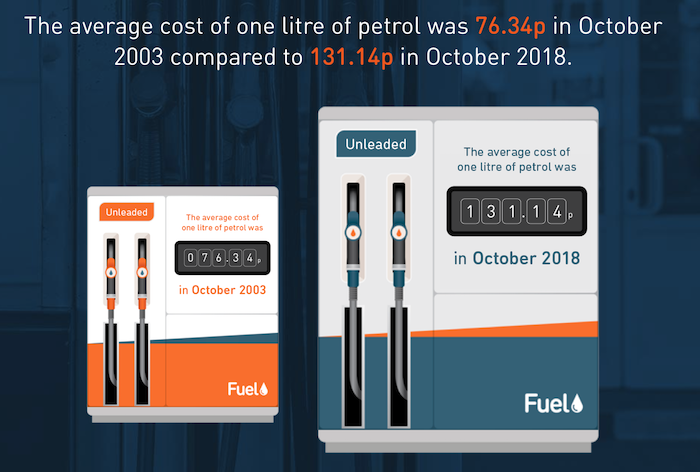 And lots more…
The report runs all the way up to 2018 and covers the releases of a lot of cars, including performance cars, electric and hybrids cars also. There were laws brought in around drug testing in cars and even the vehicle tax disc got scrapped. Take a look here.