Recently we got hold of the Race Safety Accessories BF1-750 Full Face Helmet from Demon Tweeks with the plan to hit the track in our Golf GTI MK6 project car soon.
FIA 8859-2015 & Snell SA2015 Approved
The BF1-750 is a £268.73 piece of equipment, a fair price for a helmet that is both FIA 8859-2015 & Snell SA2015 approved. The helmet itself is only available in a plain white, with no offering of any other design or colours. However, this does mean you have yourself a blank canvas in order to decorate your helmet how you wish.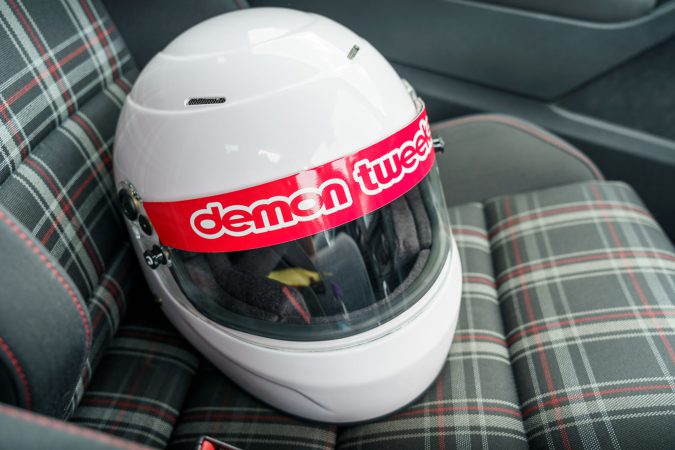 Comfortable – Fits Perfectly
Multiple sizes are also on offer, coming in all sizes from XS to XXL and with a detailed size graph available on the product website page. If you take the time to measure your head and order the right size, you won't be disappointed with the comfort.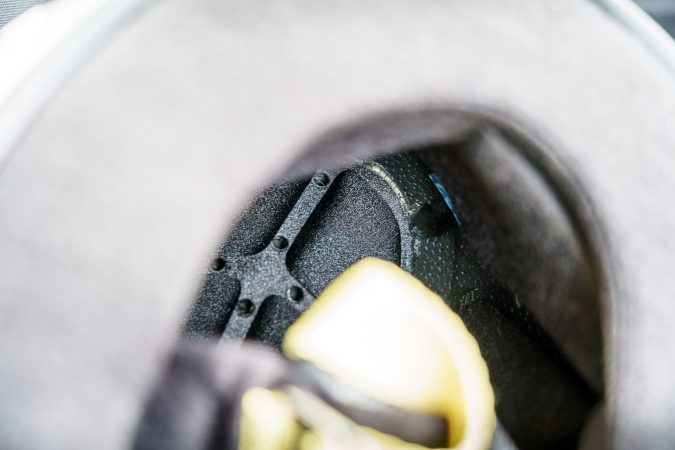 The helmet keeps everything very snug and where it should be. Where some helmets would feel rather uncomfortable, the BF1-750 has used all the right fabrics in all the right positions to make sure your concentration is on the race track and not how squished your face is!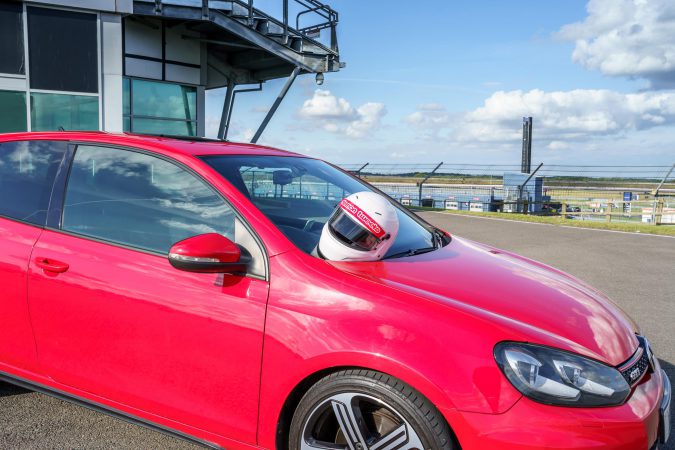 Airflow and Cooling
The BF1-750 has also thought about the heat. Not only does your face feel out of place in some helmets, but it also gets very hot in there.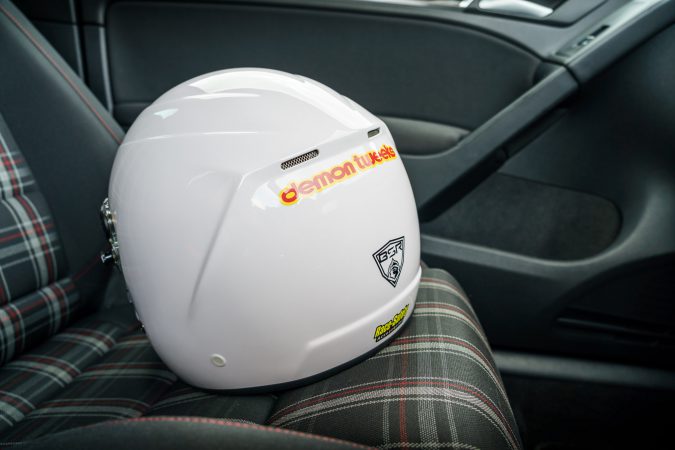 With the lack of a proper ventilation system, you can find yourself getting very hot and bothered. This helmet will not pose you those problems. There are two vents placed symmetrically on the top of the helmet, allowing a proper outflow for all the hot air your exhaling and a proper inflow for the cool air of the outside. This system would be even more effective for a roofless vehicle.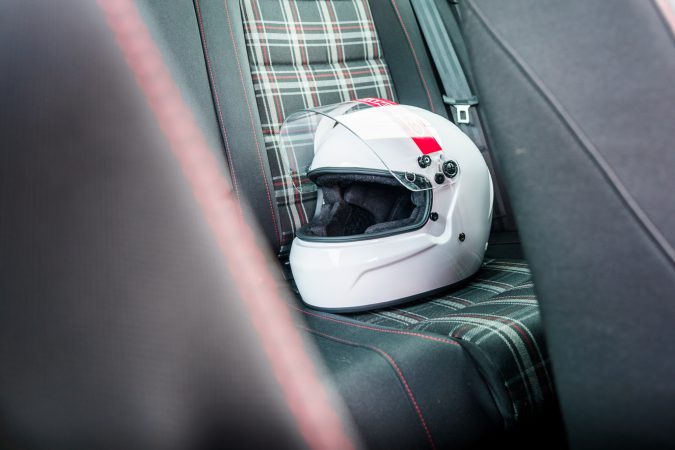 Wide Eye Port – 180 Degrees of Vision
Another problem that arises with some average helmet is the lack of vision. The BF1-750 is fitted with a wide eye port giving you roughly 180 degrees of vision from inside, something useful when out on the track.
The visor also sits very firmly in place when at high speeds, where some brands might make a rather annoying rattling sound.
Verdict
If you're planning a track day, chances are you're going to need a helmet. It is essential you get good protection for your head, this padded piece of headwear can be the difference between life and death.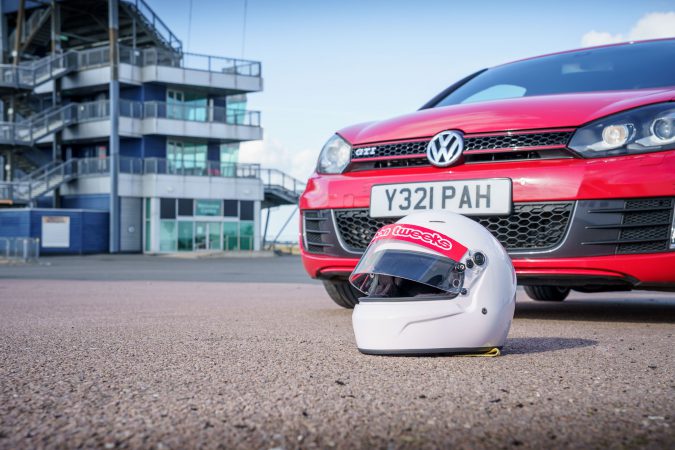 There really aren't many professionally approved helmets with this amount of quality and bang for your buck in today's market. The price may sound high to an average ear, but the quality you receive makes it worth every pound.
For more information on UK driving circuits take a look here.