Fuel-driven fans are in for a treat this year, with much-anticipated British motorsport landmark anniversaries being commemorated by special events.
Caterham cars will celebrate 50 years, while 2023 marks a century of the iconic MG and the admirable Triumph. Both the Goodwood and Silverstone world-famous motor circuits will acknowledge 75 years since their inaugural race meetings.
The Goodwood Estate has a plethora of motor racing events planned to celebrate success in West Sussex since 1948. These include 25 years of the legendary Goodwood Revival and the 30th running of the Festival of Speed.
Stars such as David Beckham, Jodie Kidd and Caitlyn Jenner savoured last year's Goodwood Festival of Speed. Fans have the chance to get up close and personal with some of the world's most expensive vehicles in 2023, and can rub shoulders with celebrities from 13-16 July.
Goodwood Estate owner Charles Gordon-Lennox, the 11th Duke of Richmond, founded the Goodwood Festival of Speed and the Goodwood Revival. The popular Goodwood Revival (8-10 September) provides an immersive and nostalgic experience in a retro atmosphere. There will be a series of historic races with renowned drivers and riders sporting vintage fashion.
The Goodwood Motor Circuit in Chichester is the world's only classic race track to still be used in its original form. This is because it was lovingly restored back to its former glory in 1998, to recreate how it appeared in its 1940's post-war heyday.
Silverstone Race Circuit in Northamptonshire will host a special weekend festival for MG and Triumph, with both car manufacturers celebrating their respective milestone anniversaries (10-11 June).
Mg Car Club And The Standard Triumph Clubs Set To Race
Fans will be treated to top notch motorsport action from all eras of these two iconic marques, with the MG Car Club and the Standard Triumph clubs set to race on the full 5.891km Silverstone GP circuit.
For MG admirers, the British Motor Museum in Gaydon, Warwickshire is hosting a one-day celebration of a century of MG on 27 May.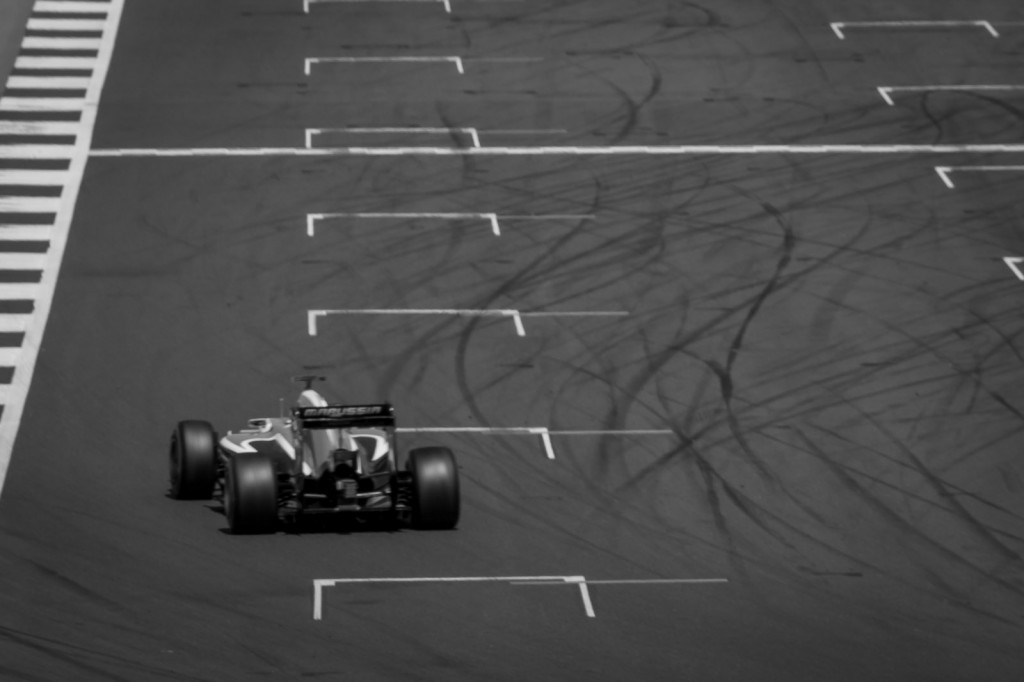 Motorsport devotees can get all revved by the Silverstone Festival 2023 (25-27 August), which will mark a new era for the circuit's much-loved event by altering the name from simply being known as "The Classic".
The pinnacle of this three-day event, set to include record-breaking displays of classic cars, will be the 75th Anniversary Grand Prix Trophy for front engine GP cars.
Silverstone's first race meeting, back in 1948, was an international GP. It became an instant crowd-pleaser by showcasing motorsport's leading stars and fastest cars.
Two years later the circuit hosted the very first round of the FIA World Championship, for the newly-inaugurated F1 championship.
Silverstone, dubbed "the home of British motorsport", will be the focus of F1 fans for the 2023 British GP (9 July) contested over 52 laps.
The Bahrain GP (3-5 March), a 57-lap race on the 5.412km Bahrain International Circuit in Sakhir, kicks the season off.
However, the bookmakers have already installed double world champion Max Verstappen as an overwhelming favourite to retain the Drivers Championship at short odds of +1.80.
Racing genes seem to have been passed down from both his father Jos, who competed in F1, and mother Sophie Kumpen. Born in Belgium, he sports the Dutch flag when behind the wheel for Red Bull Racing and was virtually unbeatable last season.
There's no reason why Verstappen won't whizz past the chequered flag at most circuits this year, although the introduction of the night time Las Vegas GP (17-19 November) will be a new challenge before the final race of the season at Abi Dhabi (24-26 November).
Various punters from around the world will aim to cash in on Palmerbet bonus bets if they back Verstappen to go for glory and make it a hat-trick of Drivers Championships.
This year F1 appears to be a four-horse race. Verstappen is way ahead of British rivals Lewis Hamilton (+4.00) and George Russell (+7.25), who both drive for Mercedes, as well as Monegasque Charles Leclerc of Ferrari (+7.25). The remaining drivers are merely seen as long-shot outsiders by bookmakers.
Hamilton is a veteran at 38. Although he has a joint-record seven World Drivers' Championship titles, he was off the pace last year to finish two berths places behind fourth-placed Russell in the Drivers' Championship. Russell's first F1 win, which turned out to be the only 2022 victory for Mercedes, was in Brazil.