If you happen to stumble upon any track day session, you'll likely come across an SR10. Built by the boffins at Radical Motorsport – the largest race car manufacturer in the UK – the SR10 is the brand's most popular model. Recently, the SR10's time in the sun was somewhat robbed by its latest sibling, the Radical SR3 XXR. It may not be for long, however, with a slight upgrade in the works.
I say "slight", but Radical Motorsport has paid close attention to cherry-picking the very best of what they offer with the updated SR10 XXR. The most noticeable is the LMP-inspired central fin that runs along the rear of the car. Thus, maximising aerodynamics that tiny bit more. But, you would also get a set of lightweight alloy wheels. And, an array of DRL light clusters up in the front.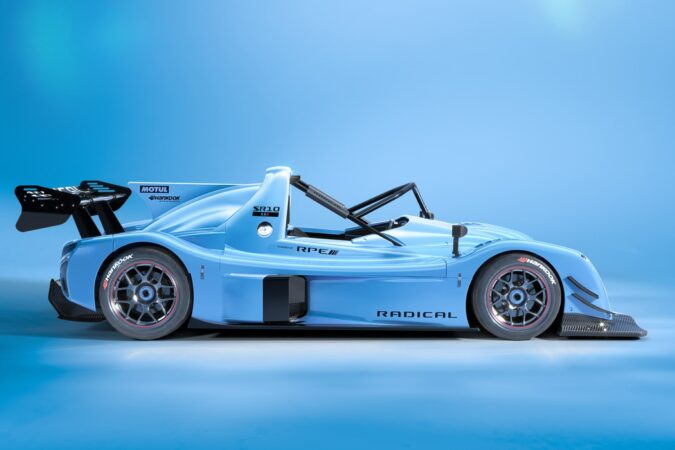 Lighter, More Aerodynamic, And Faster
The key focal point of the XXR update on the SR10 is mostly weight and aero. Alongside all the other extras mentioned earlier, you'll also find redesigned louvres on the front. These may help quite a lot with high-speed stability, reduced understeer, and better cooling. And, if you want a bit more weight reduction, there's the option of a new carbon splitter and rear diffuser bundle.
For the most part, though, the powertrain remains the same as the old SR10. As such, you'll find a familiar 2.3-litre turbocharged engine, outputting around 425hp. If you already own the older SR10, then good news… Instead of buying the new SR10 XXR entirely, you could opt to get their "XXR Evolution Pack" upgrade fitted onto your existing SR10, with all those goodies featured.