Now I know what you're thinking – "No I don't". The truth is that no-one needs a supercar but what I mean is, if you have that kind of money, should you feel the need to buy one? You'll probably wondering where I'm going with this one so let me explain.
GO ON…
Earlier this week I drove the BMW M4 and my word, did it leave a lasting impression on me. This is a car that would have been known as the M3 Coupe a few moons ago and is fitted with a 3.0 litre six-cylinder engine. 425bhp is normally on offer but the model I drove was the Competition Package which boasts an extra 19bhp. 0-62 is dealt with in just 4.0 seconds although the top speed is still limited to 155mph. Ok, so that is where the M4 falls down compared to a supercar but in the real world that is of little concern.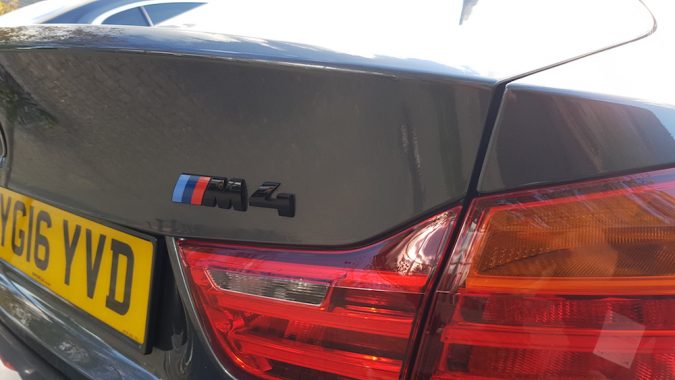 The model I tested was mated to a 7-speed flappy paddle gearbox although a manual gearbox can be selected as well – that'd be my choice. The paddle shifts were very effective though and it was an absolute joy to use. The handling is very good as well, the car feels so planted and there is plenty of grip on offer. However, that's not to say it's uncomfortable though – even in Sport Plus mode the ride is compliant and the seats do a fantastic job of supporting you.
FAST AND PRACTICAL
What's even better is that is it has space in the back for two adults plus it has a boot which is able to swallow up 450 litres of luggage which is slightly less than the Audi RS6 but more than you'll find in let's say in a Lamborghini Aventador. The M4 will be easier to park, it has better visibility and you won't need to be as worried when you leave it parked as you would with let's say, a Ferrari 458.
Another great thing is that because it's not ultra exotic it's at a price you may actually be able to afford. Yes I know you are looking at the best part of £56,000 for a new model – over £60,000 for the comp. package – but an Audi R8 is double the price. Plus you can't fit anyone in the back of that. Ok so the insurance will still be a fair bit but that's to be expected.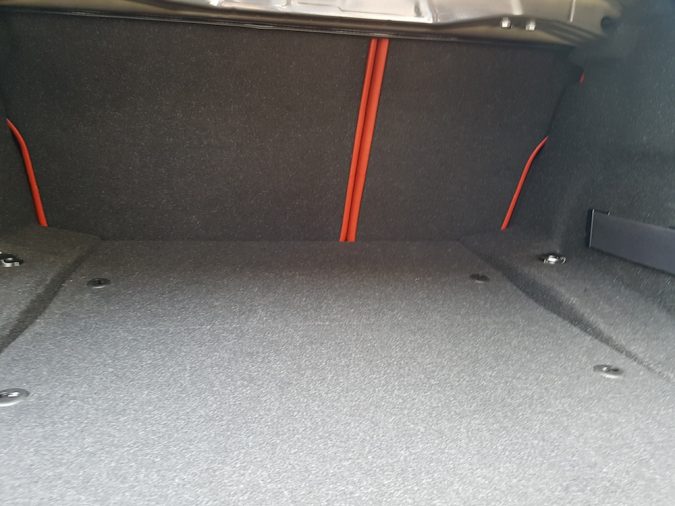 At this point you may be saying "well what about the Porsche 911?" but that hasn't really got a back seat and it costs more money. The RS5 is another option but that is about £3,000 dearer and the Mercedes C63 AMG is dearer still. You can also have the Nissan GT-R or the Jaguar F-Type but they are more expensive as well. The new Audi TT RS is practically a mini R8 but you can't fit adults in the back so not as practical as the M4.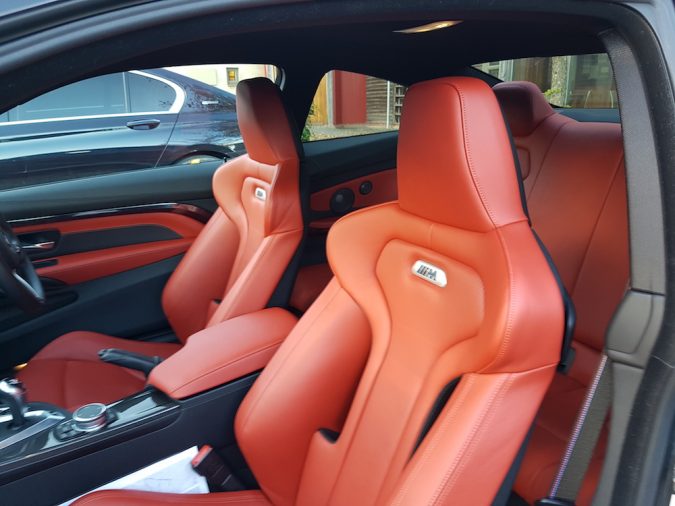 So there we have, the M4, a car that is fast, good-looking, practical and well priced. This is a car that can be used everyday with no complaint but also able to set you trousers on fire when the mood takes you. After driving this car I got out and thought, 'this could well be the complete car' – truly. Why would anyone feel the need to have a supercar when they can save a load of money and own this?