The EV onslaught continues, as Renault lifts the lid on the new Renault Megane E-TECH, which has since been electrified. The brand's latest EV is powered by a neat battery pack design, one that Renault claims is the thinnest around. It's just 110mm thick, allowing the new Megane to feature a lower ride height. Yet, at its largest capacity, it can easily manage 470km of range.
With an all-new EV, it's just as crucial, however, to find the right tyres for it. These tyres would help to optimise the car's dynamics just a tiny bit more. At the very least, we may be eking out a few more miles of range. With the Megane E-TECH, Renault has found the perfect partner in Goodyear, with its latest line-up of EV-focused tyres. Not just one tyre, but five of them, in fact, and in varying sizes, too.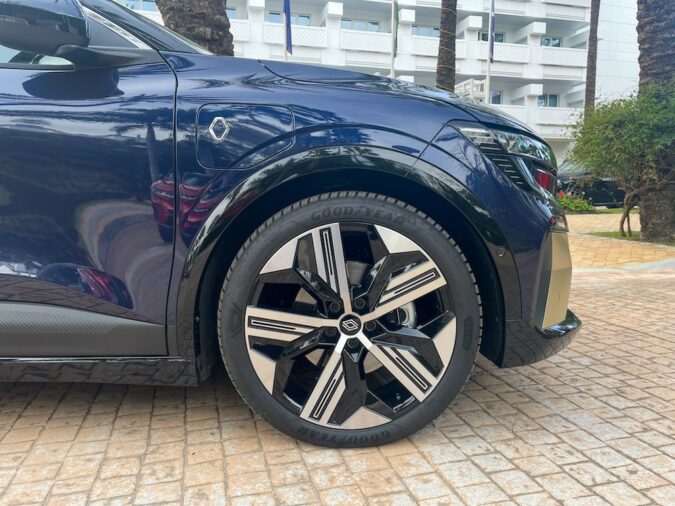 New Tyres For A New EV
Specifically, the OE (original equipment) tyres for the new Megane will be underpinned by the EfficientGrip Performance line-up from Goodyear. Their EfficientGrip Performance 2 tyres at a size of 195/60R18 will be the summer fitment. Meanwhile, regular EfficientGrip Performance tires, at a bigger size of 215/45R20, could also be optioned if you go for those matching wheels, thanks to their precise handling.
Moreover, they also feature a super-low rolling resistance of just 5.7kg/t. Regardless, in either of the aforementioned sizes, you could also have Goodyear Vector 4Seasons Gen-3 tyres fitted. These are available as all-season options. The new Megane is the latest in a series of Renaults to be fitted with Goodyear rubber. That included models like the Captur and Espace.