Renault's never built a proper pick-up truck before, so it's testing the waters with this Frankfurt-bound concept car: the Alaskan.
Renault – Alaskan Concept
Though technically not the firm's first attempt at a flat bed (the Renault sister brand Dacia unveiled its own Duster-based pick-up for South American territories earlier this year), the vehicle the Alaskan will eventually spawn is expected to have global appeal.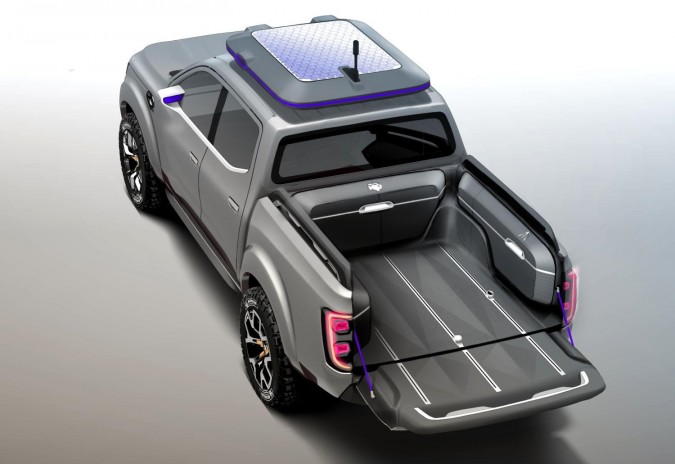 Practical and Affordable
As a result, Renault's Alaskan has a heavy emphasis on being practical and affordable to run. For instance, Renault feels quite proud that this pick-up features additional storage cubbies on either side of the wide-load bay, and the 158bhp twin-turbocharged diesel engine is claimed to offer class-leading performance and fuel economy.
To make the Alaskan stand out further from your Mitsubishi L200s and Isuzu D-Maxes, Renault's also given this pick-up design study a premium theme inside and out. It certainly looks the part on the outside, with its imposing front end and squared-off dimensions, though how upmarket the interior is won't be known until we get to poke around the concept at the Frankfurt Motor Show.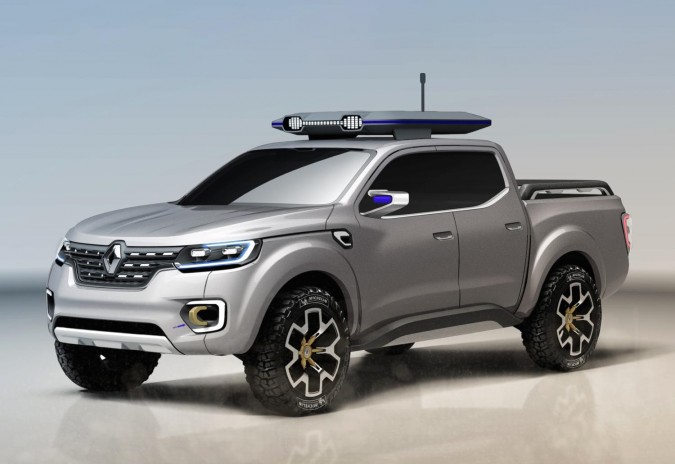 Production Version 2016
If all of this sounds quite sensible for a design study, that's because Renault has big plans for this particular truck – a production version is set to go on sale in the first half of 2016, with the styling cues and overall proportions set to be carried over virtually intact. Put simply, once you tone down the flashier wheels and add some more practically-sized wing mirrors, you are looking at a production-ready Renault pick-up truck.
Though more concrete information on this new Renault pick-up most likely won't be revealed until early 2016, we hope to scoop more details on the Alaskan in the coming weeks.