A Nostalgic Nod to the Past
The Renault R5 Turbo 3E E-Tech, a 100% electric vehicle, has just been named the 'Best Retro EV' at the Top Gear Electric Awards 2023. The judges were impressed by its supercar personality and the thrilling driving experience it offers.
Drawing inspiration from the original Renault 5 Turbo and Turbo 2, this electric concept is a 'remastered' version tailored to attract a new generation of drivers.
Pushing the Boundaries of EV Performance
The R5 Turbo 3E is anything but ordinary. With two rear-mounted electric motors, it generates the equivalent of 380hp and 700Nm of torque. Built on a bespoke FIA-compliant tubular spaceframe chassis and powered by a specially-designed 42kWh battery pack, the R5 Turbo 3E is purpose-made for drifting.
Unapologetically Bold Design
The carbon-fibre bodywork, flared wheel arches, slick drift-friendly tyres, and an aggressive aerodynamics package all come together to create an EV that's always ready for action. A series of camera mounts allow drivers to record and share their on-track experiences with ease.
Playful Interior with a Dash of Heritage
The stripped-back interior features racing bucket seats adorned with tartan fabric, reminiscent of the original R5 Turbo. A digital dashboard adds a modern touch, complete with widgets like a drift distance meter and a 'battle' mode.
A Glimpse into the Future of Renault EVs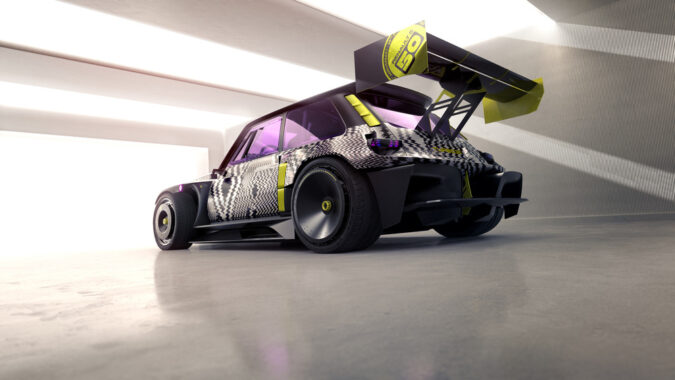 The R5 Turbo 3E perfectly blends the brand's past innovations with a futuristic outlook. Closely related to the Renault 5 Prototype, which previews the new Renault 5 scheduled for launch in 2024, both vehicles showcase the brand's ambition to create electric cars with wide appeal.
Renault's Evolving 'Renaulution'
This Top Gear Electric Award is a testament to Renault's ongoing innovation, as they showcase their fun side while reinventing a classic to attract a new audience.
Guillaume Sicard, Country Head UK & Managing Director Renault Brand UK, expressed excitement over the accolade, stating it as a crucial part of their ambitious 'Renaulution' strategy, aiming to make electric vehicles appealing to everyone.