Two of the biggest names in the car industry have decided to reunite once more. Harley-Davidson and Jeep are not only the perfect duo. They are two infamous global brands we've come to know and love. They share the same ambition and drive to bring their customers the best vehicles. They have become increasingly popular, not only in Europe, but the Middle East and Africa. Freedom, adventure and passion are at the heart of their corporations.
This year
2017 has big things for the car industry, the launch of the Mini Cooper S E Cooperman All 4 being just one of them. But you can get involved too, even and especially where Jeep and Harley-Davidson are concerned. They are running events all through the year. The Euro Festival in Saint-Tropez, France from 11th-14th May is being organised by Harley-Davidson. Get involved with 20,000 other motorcycling fanatics, enjoying the live music from 'The Pretenders' amongst a list of other popular artists. Saturday's main event involves the traditional Grand Parade of motorcyclists stopping all traffic for the afternoon. It doesn't stop there, with European Bike Week that will be based in Faaker Seem Austria later in September, 5th-10th.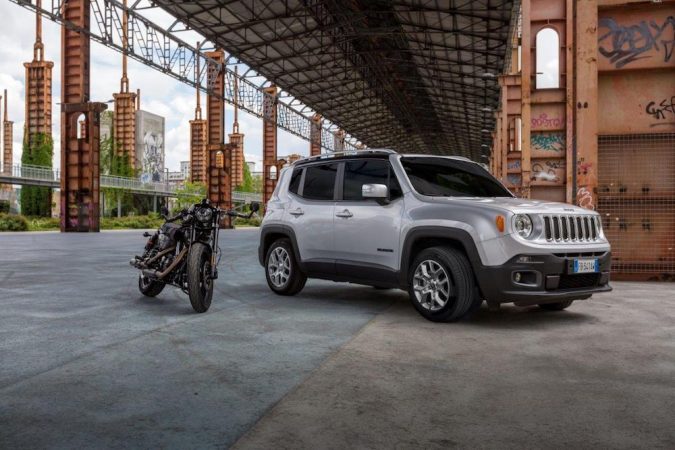 Why you?
They say two brains are better than one and when it comes to winners like Jeep and Harley-Davidson, this couldn't be more true. So, what does this mean for you, I hear you ask? Multiple advantages are at your very finger tips. Don't miss out on the exclusive chance to test drive a Jeep and take advantage of the best hospitality provided at the Jeep Lounge. The Euro Festival is a chance for you to get involved as Harley-Davidson and Jeep offer all their customers an abundance of official Jeep products.
Trevor Barton, Harley-Davidson International Consumer Experience Manager, declares that "this is the first of an exciting year of events in Europe" and speaks volumes of the wondrous live music and bike shows you can come to. He is "looking forward to welcoming thousands of H.O.G. members "from all over the globe". The reunion is not to be missed, by any member of the bike and car-loving community, especially not you.
If you are interested in buying a Jeep take a look at our Jeep reliability guide before making that big decision.