If you are a mechanic or love vehicle tinkering and want to get into the tightest gaps in an engine bay, then the Ring RIL3900HP MAGflex Pivot LED inspection lamp is ideal for you. It is designed to shine a light into the darkest and hardest to reach spots and at just 6mm thick, it is the slimmest ever made by the car accessories company. Featuring the brand's trademark MAGflex pivot and ratchet movement, it means the high-powered torchlight can be pinpointed right where you need it.

Ring RIL3900HP MAGflex Pivot
The Ring MAGflex Pivot inspection lamp is intended for use in professional vehicle workshops but if you are a car enthusiast, then you can use it in your garage. It is small but perfectly formed with a powerful light output of 400 lumens. It includes multi-axis rotation and tilt, allowing for full angle illumination. The white light has a colour temperature of 6000K and the lamp is cordless and rechargeable, with a mains charger included.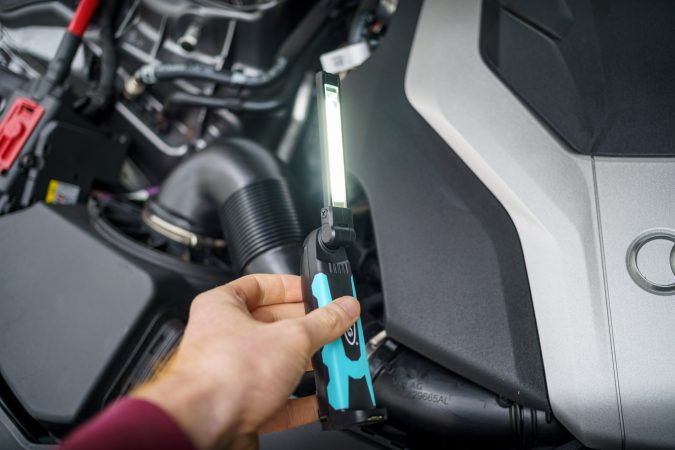 3 Hour Run Time
It has a three hour maximum power operating time and recharging takes four hours. The MAGflex Pivot is portable as it is lightweight, foldable and pocket-sized. When folded, the lens is protected from scratches and damage. The inspection lamp features multiple magnets and a hanging hook which enables it to be used hands-free, which is essential to work comfortably in an engine bay or under a ramp. You can easily control the amount of light emitted, by using the scrolling on/off dial. It is suitable for both broad illumination and lighting up the narrowest of gaps.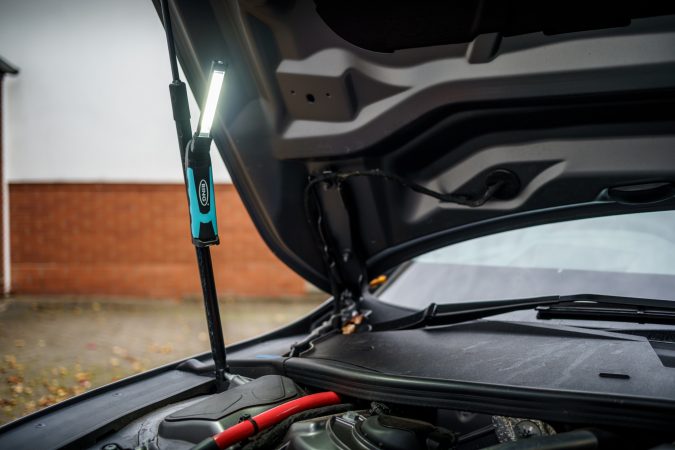 Award-Winning MAGflex Range
The Pivot LED inspection lamp is the latest addition to Ring's award-winning MAGflex range, which has been a hit amongst vehicle technicians due to its excellent light output and versatility. For mechanics, it is imperative that the tools of their trade are robust enough to cope with everyday use in a challenging working environment. To this end, Ring carries out extensive tests on all its products in its on-site ISO:9001‐accredited Quality Assurance facilities, to make sure they meet the high standards demanded by its customers. The Leeds-based automotive specialist has over 40 years' experience in this area and is committed to excellence and innovation in motoring. With a background in high specification lighting and trade products, they are dedicated to supporting motorists, mechanics and technicians in getting more out of their vehicles. Their objective is to bring ground-breaking, high-performance technology direct to ordinary motorists and professionals alike.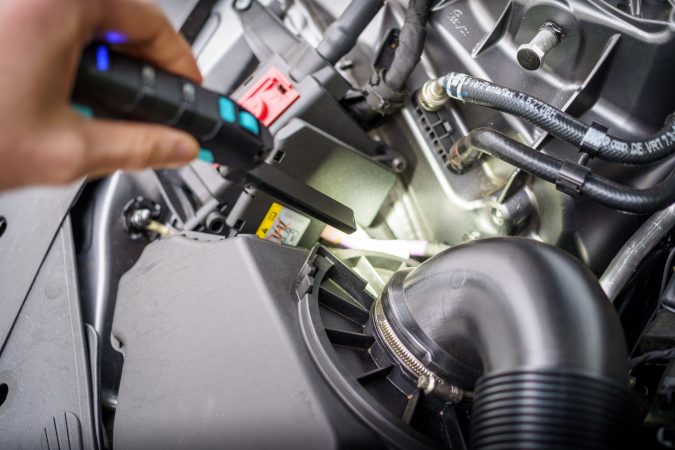 Workshop Lighting Product Manager Jim Gross says: "Ring's slimmest ever inspection lamp has been developed to meet all the criteria needed by professionals: it provides exceptional illumination, is super slim to access hard-to-see areas, pocket-sized and versatile – it can twist and flex to get light where it is needed most. At just 6mm thick, we've taken LED technology and applied to a slim, robust lamp designed with professionals in mind."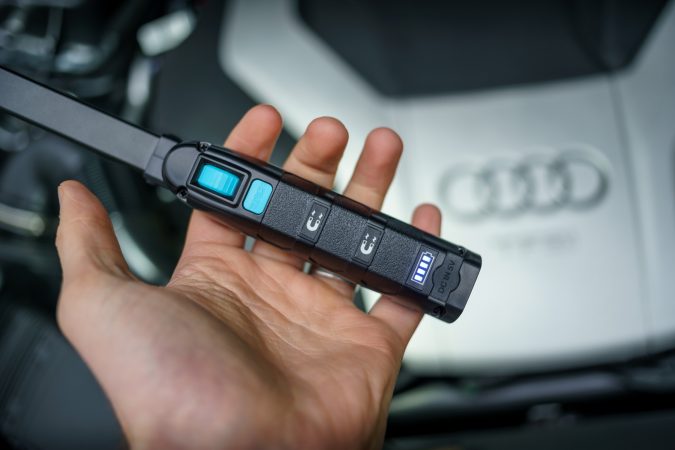 If you want more details of the Ring MAGflex Pivot inspection lamp click here.
Gallery