Typically, one doesn't normally associate New Zealand as a car-making country. If there's ever a national champion to be had though, Rodin would be it. Since its founding, they've built some of the most drool-worthy track cars and race cars imaginable. Yet, Rodin clearly isn't done yet, with its most recent unveiling of the FZERO… Their most extreme performance car to date.
Still, calling it a "car" seems like a major understatement of what I may otherwise refer to as a rocket ship! The FZERO is purely a track-focused car, created with attacking lap times in mind. Therefore, there's a clear focus on 3 key elements – weight, aerodynamics, and power. So, let's unravel the first aspect of what makes the FZERO so special, in that it weighs just 698kg.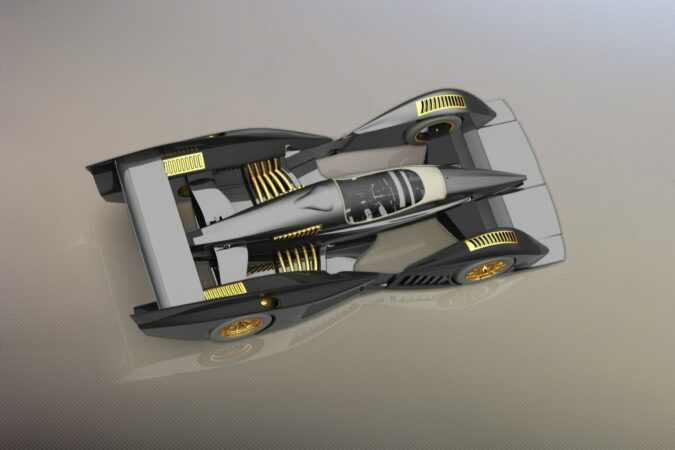 Low Weight, More Power!
Creating a sub-700kg car isn't easy, of course. Rodin resorted to using highly complex carbon composites and some 3D printing magic. Much of the innards, such as its 8-speed gearbox, are made to be lightweight. The latter weighs just 66kg. As far as aero is concerned, its massive rear wing and clever underfloor give the FZERO a whopping downforce figure of 4,000kg.
But for me, it's just half the story. Underneath, you'll find its pièce de résistance, a twin-turbo, 4.0-litre V10. Made specifically to Rodin's standards, this is then mated to a hybrid system. All in all, this powertrain could output a mind-boggling 1,176hp and 1,026Nm of torque. Plus, it'll weigh just 132kg – an incredibly light and compact engine – and revs all the way to 10,000RPM!