Famed for its iconic cars such as the Rolls Royce Ghost, Wraith, Phantom, Sweptail, and Cullinan, BMW has done it again!
The Rolls Royce posted record car sales for its first quarter in 2021 by delivering over 1,380 cars, marking a 62% spike in sales compared to the same period last year.
In fact, according to the company, this last quarter marks their best sales performance ever witnessed during the company's 116-year history.
One of its bestselling cars is the Rolls Royce Cullinan, whose prices start at $335,000 but steadily increase depending on the custom extras a client may want.
On average, a moderately customized Cullinan will set you back approximately $400,000.
A close contender to the Cullinan is the Rolls Royce Ghost, whose base model goes for $332,000. Just as with the Cullinan, the price of a Rolls Royce Ghost is subject to customization options.
Already, the base model comes with a 'headliner' roof interior comprising a diamond-studded 'starry night' complete with constellations.
With these impressive numbers, there is one question that invariably lurks in the minds of most.
What makes the company whither the storm so effortlessly to record such groundbreaking sales in the midst of a pandemic?
Innovation And Planning
One of the hallmarks of Rolls Royce vehicles is the impeccable engineering they enjoy.
They are cars that meet specialized expectations and suffice to say; they nail it every time.
Taking the example of their soundproofing technology, the cars can render the quietest rides thanks to that technology.
Spaces in the car's body are fitted with a total of 220 pounds of sound-absorbing materials.
They also feature double glazed windows that aid in filtering out unwanted sounds coming from outside the vehicle.
Other clever ways to achieve this include the use of acoustic insulation foam in the tires and aluminum bodywork.
Aside from sound issues, Rolls Royce designers have also sought to make the ride experience in these cars as posh as can be.
The vehicles' hand-crafted interiors with real hides and custom wood veneers are indispensable components to the discerning consumer.
The company's Research and Development (R&D) department has been at it for 25 years. In 2019 alone, they pumped over £1.9 Billion in R&D.
Out of that, an impressive 830 patents were filed in that same year by the company.
Still, the company has established some 29 University technology centers and seven advanced manufacturing centers on that front.
According to the company CEO Mr. Torsten Muller-Otvos, another ingredient to the corporation's success lies with their meticulous planning and unwavering focus on their clients' needs.
 One aspect that demonstrates this approach is how the Middle East has received the cars.
The Middle East market is the third-largest consumer of Rolls Royce cars. It is only surpassed by the United States and China, who occupy the first and second positions, respectively.
In the Middle East, the Rolls Royce Wraith was unveiled to cater to a young market segment keen on agility and speed yet desirous of Rolls Royce's traditional look.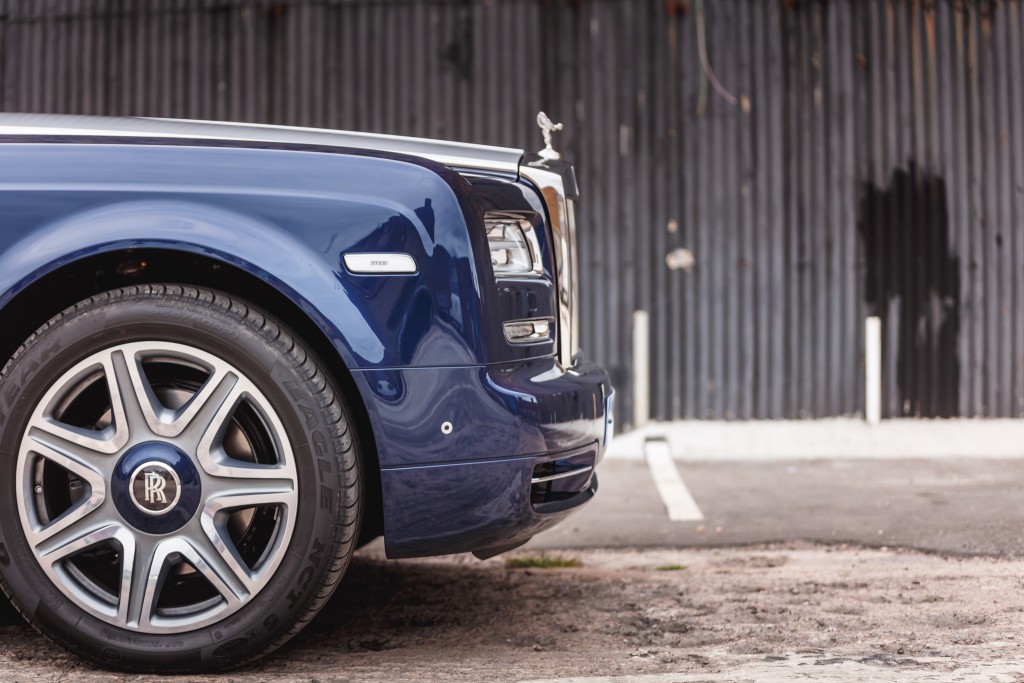 Customization Options
The other significant contributor to the Rolls Royce sale success story is the cars' customization pedigree.
The company acknowledges that its wealthy client base is primarily keen on making a lifestyle statement when purchasing a Rolls Royce.
These individuals have plenty of transportation options at their disposal, such as a bevy of luxury and sports cars in their garage.
As such, their Rolls Royce purchases are more than just securing a means of transportation.
They are a canvas for self-expression.
Rolls' car designers have made a conscious effort to make that wish a reality.
All the models on their production line are tailored in such a way as to encourage customers to pursue wide-ranging customization options that signify their individual tastes.
For example, the company does interior wood finishes on the door panels and the dash using whichever wood the client prefers.
The same applies to the colors used on the car's real hide flawless upholstery.
To the design team, no finish is too outrageous to achieve.
Some clients have had installed some wild bespoke extras, including a thermos flask on the rear door panel.
Consequently, the company had to build a special door that could accommodate this request.
On another occasion, a client requested a handmade picnic set to substitute for the already glamorous picnic sets that already come with the Rolls Royce Phantom models.
In yet another exciting project, the team was tasked with delivering seven sets of wheels with the car, one set for each day of the week.
The image-conscious and fashion-forward lady can also have a jewelry box featured in the console to carry her accessories on the go.
So eloquently does Rolls Royce speak the customization language that, on some occasions, their design teams customize a car for one in particular.
If that is not a true testament of mastery, then nothing is.
On the exterior front, customers can also have their purchases painted in whatever color or design that suits their fancy.
Rising Markets
As with most situations where there is an economic crisis, there are losers and winners.
In this case, and despite the hardship suffered during the coronavirus pandemic, there have been some stock market winners.
Predictably, well-off economies have continued to outperform their poorer counterparts, notwithstanding the pandemic.
Places such as China, Taiwan, South Korea, and Malaysia are reported to have done well owing to the density of technology firms in those countries.
Such firms tremendously contributed to their countries' economic growth and sustainability when remote working became a necessity.
Therefore, it is not surprising that China is at the forefront of the countries whose one percent has contributed to a pronounced increase in luxury car sales.