To be frank with you, few things unsettle me more than an absolutely silent car. The thought that an automobile, capable of travelling at such high speeds, yet it emits no sound both scares and equally astounds me. I can't explain it, but at the back of my mind, an item as fast as every car today ought to have some indication of movement. Even a hum. Well, Rolls Royce is about to up the game.
If you thought Rolls Royce made ghostly machinations before, just wait until they swap out their six-and-three-quarter V12 into electric motors. Come Q4 2023, we'll see this apparition come true. But as always, Rolls Royce wanted to tease us a bit on what they have planned for the Spectre. And, it's a delicious two-door coupe, which is rare for Rolls. This isn't the end, of course, as every Rolls Royce by 2030 will be all-electric.
The Most Silent Of Ghosts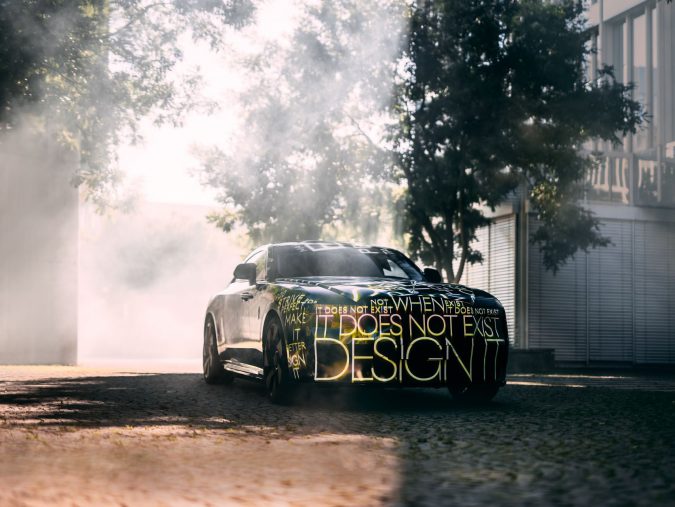 To me, this announcement was unsurprising. Rolls Royce is renowned for making some of the most refined, comfortable, and serene vehicles in the world. Replacing a power source derived from many controlled explosions to the silent rotation of electric motors made sense. If anything, sitting inside a Roller is an otherworldly improvement when riding on a magic carpet of voltage instead of petrol.
Nonetheless, there's a greater impact with the Spectre – their would-be first EV – that hits deep inside of Rolls Royce's archives. Back in 1904, their eponymous founding fathers, Charles Rolls and Sir Henry Royce made a promise. They will build the best motor car in the world, with the finest engineers and technology available at their disposal. Indeed, they managed that quite handsomely.
In the early 1900s, cars were loud, harsh, and agricultural. Rolls Royce changed that, and they'll aim to do this again as motor cars now pivot towards electrification. Interestingly, the Spectre will be underpinned by an in-house bespoke spaceframe architecture. Rolls has already been testing the Spectre to cover 2.5-million kilometres. This simulates a mind-boggling 400 years worth of use.