I've always thought that luxury limousines – from Rolls Royce to Bentley and Maybach – would be ideal for electrification. As most of its clients want to cruise about as silently and as swiftly as possible, why not swap out a V8 or a V12 for a pair of motors? This is slowly becoming the norm, and the final bastion of automotive luxury is stepping foot into it for the first time.
Rolls Royce… The pinnacle of luxury motoring has just unveiled its first EV, the Spectre. Truly, a fitting name. Yet, Rolls Royce is taking this opportunity to dive deeper than ever with their new Spectre. It comes with a redesigned exterior, still echoing the bold and domineering looks of its ICE predecessors. And, with a few tweaks, making it the most aerodynamic Rolls Royce, ever.
The First Of Many To Come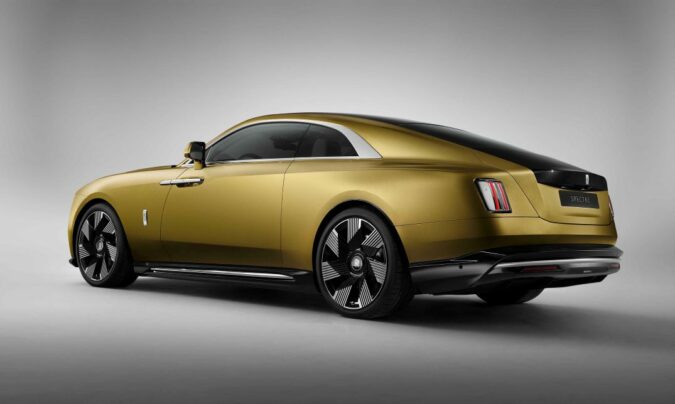 Even the Spirit of Ecstasy has been trimmed to ensure that airflow is as slick as it can be. You'll no doubt notice the usual Rolls Royce design traits and there, such as split headlights and a lot of chrome trim. Plus, the Spectre will be the first production coupe to come with huge 23-inch wheels in nearly 100 years. The techy geekery is also present in abundance once you step inside.
There's a new infotainment system and voice assistant, thus cementing Rolls Royce's foothold in digitising luxury into their cars. It's just as nerdy underneath, as well! The Spectre is built on a bespoke aluminium platform, offering ample structural stiffness and over 700kg of sound deadening! Then, there's the EV powertrain, good for both 320 miles of range, and an impressive 900Nm of torque.