2016 is here and anything can happen
There are always rumours hanging around at the start of a new year, some of them turning out to be true and others… not so much. But rumours are always fun to explore in the meantime. So, while some of these rumours are probably false, others may prove to be more credible. Here is a list of the Top 5 Motoring Rumours of 2016.
5. Ford Fiesta RS
The Fiesta ST is a fantastic car and one of the greatest small cars created for a long time, but of course as usual people want more. An RS version has long been in the rumours mill and it has always been an interesting thought. People are clamouring for a rally car for the road, a 4 wheel drive, 300BHP monster. However, what was recently spotted testing along with the Focus RS was atually rather less than that. So, don't get you hopes up for a 4 wheel drive, as Ford, who are known for their affordable cars, are likely to only give it front wheel drive – to save money not only for themselves, but also to pass on those savings to the customer.
4. Fuel will stay below the £1 mark
Yes. Finally, for the first time in over 6 years, diesel prices have dropped to below the £1 mark. Supermarkets have been slashing prices on fuel for a while now and Morrisons has taken the big step of dropping diesel below £1,  not only making petrol and diesel the same price but also prompting other super market giants Sainsburys and ASDA to lower their fuel prices as well. Whether they'll stay there I don't know, but should another fuel war start between the supermarkets we could see fuel drop to prices not seen since before the credit crunch.
3. A new VW Camper
Keen for people to forget about their horrible year in 2015, VW has announced that they will be showing off a brand new Camper. At CES 2016 VW are planning on bringing the concept to the public, and hope to catch on to the end of the retro trend. It may be a bit late considering that VW pretty much started that trend in the 90's with the new Beetle, its also surprising that this hasn't happened earlier – maybe it's because the original camper only went out of production in 2013 in Brazil. What I personally hope for is not merely a VW Transporter with a bed in the back, but a completely new car.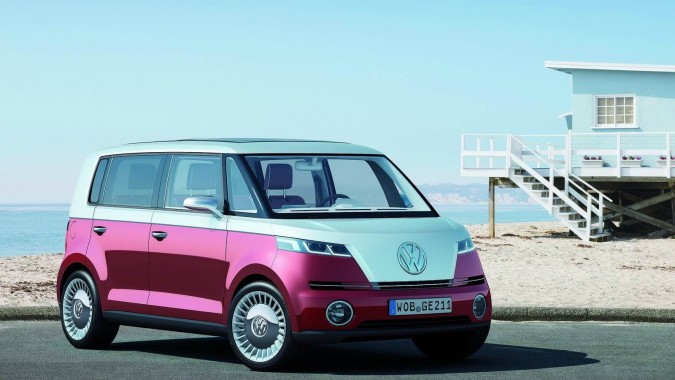 2. A Hardcore Huayra
As with the Zonda it seems that the Huayra will be getting numerous upgrades over its lifetime and we could see the first as early as the 2016 Geneva Motor show. The Huayra has been in production since 2012 so it's actually rather surprising that we are only just hearing about a newer hardcore model now.
1. Hitting the top of the rumours list, The iCar
To go along with the iPod, the iPhone and the iPad, Apple has officially entered the car world. Although, it's currently unclear as to what we'll get out of them, I expect an electric driverless car, and perhaps that they are aiming to take on Google's car project. Apple have taken on numerous new employees both from the car industry and battery companies. It's still unclear when we'll see the new iCar, but if it's as good as other Apple products we could be seeing a whole new breed of car.