Are you planning to purchase a RWD car and are looking to find out what are the best RWD cars under 5k? Well, if that is the case, then you are at the right place because, in this article, there will be quite a lot to cover on this topic.
Doing the proper research before you buy is the way to go. We are saying this because on the market there are many different models. But even though there are a ton of models. It is getting really difficult to find one under $5,000, if you're looking for the cheapest project cars around.
Especially fun cars that are RWD. Prices have gotten crazy these days and people want an arm and a leg for their junk car. Even though these cars were worth close to nothing only one year ago. So, finding a deal can be a true challenge. But you shouldn't worry because we are going to help you out with that by giving you the right cars.
In this article, we will cover quite a bit when it comes to RWD cars. First, we are going to learn what is RWD car and the main characteristics of a RWD vehicle, then we will cover the reasons why to buy RWD cars.
Then we will share our list of RWD cars under 5k and our top picks. So, if you want to learn more about this topic, follow along.
What Are RWD Cars
Now before we learn our top picks when it comes to the RWD cars under 5k, let's take a look at what RWD cars are in general. Not all people here are car experts and some of them face similar problems. So, let's elaborate more on what are RWD cars and learn about this type of vehicle.
So, what is a RWD car? Well, RWD is an abbreviation that refers to rear-wheel-drive cars. If you didn't know, each car needs to put the power somewhere in order for the car to move. And these components that move the car are the wheels.
That's why there are different configurations when it comes to this power delivery. There is front-wheel-drive, rear-wheel-drive, all-wheel-drive, and 4-wheel-drive. In the past, we did look at a couple of them, having compared FWD vs AWD. And also, we looked at what does 4D mean on a car to discuss the benefits of 4WD.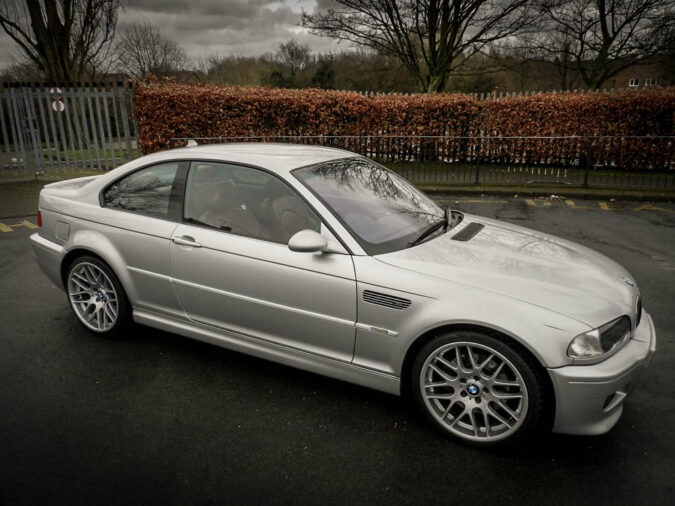 The first two are self-explanatory, while AWD and 4WD confuse people. The main difference between the two is that AWD is on all the time, while in 4WD cars, the driver has the option of when to engage 4WD and this is a popular setting for off-road duties.
Nevertheless, what is important to us is the rear-wheel drive. Rear wheel drive car, as you probably know is a car that has the engine in the front, the driveshaft in the center of the car where you have that big tunnel in the middle, and the differential in the rear.
Up till recent years, the vast majority of cars sold in the US were RWD. This was basically the gold standard when it came to building cars.
But in recent years, American carmakers noticed that it is cheaper to build FWD cars. So, nowadays, there are also a lot of FWD models as well. Luckily, RWD cars are still abundant. Especially when it comes to RWD cars under 5k. But more on the models in a bit.
Reasons To Buy A RWD Car
Now since we introduced ourselves to the RWD layout and covered the basic characteristics of the RWD cars. We can move on and learn more about the reasons why to purchase a RWD car. What are the most common reasons people buy these cars?
Well, RWD cars have power delivery to the rear wheels, as we noted. And this type of power delivery makes these cars a lot more fun to drive compared to the FWD models.
FWD cars are very prone to understeer. And this is not the best characteristic when it comes to driving. Understeer is not something that you want to happen. Especially when you get in a corner at high speeds.
But RWD on the other hand is very prone to oversteering. And oversteering is something that you would ideally want if you want to have fun on the track.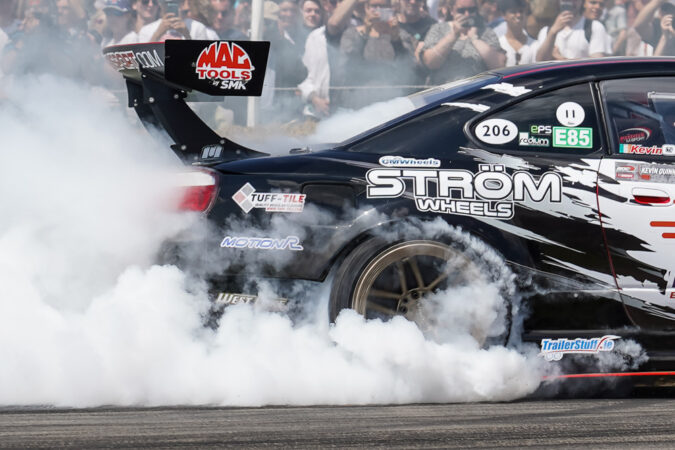 This is the situation when you lose the rear end of the car and the rear end starts to go sideways. Also, known in the car community as drifting.
Every drift car is a RWD. You can make a FWD drift as well, but this is not a proper drift since you only pull the handbrake and there is no power delivery to the rear wheels. And if you want to know how, we've discussed not only on can you drift with FWD, but also whether you can drift in an automatic car.
This is why gearheads often prefer to get themselves around a RWD vehicle and learn how to drift. This can be quite a difficult challenge. Especially if the car is underpowered.
For proper drifting characteristics and performing burnouts (wink wink, we also have a guide on how to do a burnout in an automatic car), you need to have a powerful engine as well.
So, keep this in mind as well before buying a RWD car. But you shouldn't worry because we are going to help you out when it comes to RWD cars under 5k.
RWD Cars Under 5k
Now as we cleared the basics and learned what RWD is. We can slowly move on and learn about the RWD cars under 5k.
What is worth noting is that on our list, we are going to include cars from different classes. Both sedans and coupes. Since sedans also can be a lot of fun when you get them in a RWD configuration.
Especially when they are equipped with really powerful engines. So, let's get into our list of RWD cars under 5k and learn more about the models.
RWD Cars Under 5k #1: BMW E46 325i (2001 – 2004)
The first on our list of RWD cars under 5k is the BMW E46 325i. So, why do we decide to add this model to our list?
Well, the E46 model of the BMW 3-Series is probably one of the most legendary models ever put into production and a car that almost any gearhead associates BMW with. There are the E30 and E36. But in our books, the true breakthrough model that put the 3-Series and BMW on the map was the E46.
Especially popular in pop culture and used in games like Need For Speed Most Wanted 2005. A game that we grew up with. There was no better car than the M3 GTR. But the M3 is far out of our budget, let alone spending the extra on tuning your BMW M3.
A perfect model for our budget is the 325i. It might be not the fastest model that BMW produced. But it packs enough power to put a smile on your face. And what is good is that you can get it both as a coupe and a sedan.
The engine used in this model was a 2.5L. Thus the name 325i. This is an inline-6 engine that has the M54B25 codename. This engine produces about 184hp and 175lb-ft of torque. Which is plenty. You can also get it with a 5-speed Getrag manual or a 6-speed ZF automatic.
And what is good is that you can get this model for less than $5,000 in fairly good condition. So, this is one of the cars that perfectly fit our list of RWD cars under 5k.
Also, if you want to spend a bit more, you can get the 330i with a 3.0L engine. This car makes about 225hp and 221lb-ft of torque. Now let's move on.
RWD Cars Under 5k #2: Infiniti G35 (2003 – 2007)
Next on our list of RWD cars under 5k is the Infiniti G35. So, why we chose the G35? Well, we chose this model because it is affordable and very fun to drive.
These cars are very popular among gearheads since they pack so much for a really low price. And also, the maintenance is not crazy expensive as well.
The G35 in fact is the fourth generation of the Infiniti G-Series and was produced from 2007 to 2008. After 2008, there was a refreshed model with updated front fascia and overall improved lines known as the G37. The second model is a bit above our budget, especially considering some of the pricey 2009 Infiniti G37 problems.
What is important about the 2003 to 2008 model is that it packed a lot of power. This model was using a 3.5L V6 engine that was making 308hp. The coupe included an even more powerful engine packing 330hp.
This is basically a BMW M3 territory. So, this is why we are recommending you this car. Drifting this car and doing burnouts is a really easy thing to do. In terms of transmissions, there are two available.
The preferred one is a 6-speed manual and there is also a 5-speed automatic. You can have a lot of fun with the manual transmission.
Not to mention that this model is fairly light, the weight of the model is about 3,628 lbs. So, all this makes the G35 able to accelerate from 0 to 60 in only 5.2 seconds. And with a few upgrades, you can get this vehicle to accelerate from 0 to 60 in sub 5 seconds.
And also, the sedan is dirt cheap, costing only $5,000 or even less. So, this is why this model is perfect when it comes to RWD cars under 5k. For all that extra cash that you've saved, our guide on what a modified Infiniti G35 can be shows that there's a lot of potential.
RWD Cars Under 5k #3: 4th Generation Chevy Camaro (1993 – 2002)
Now let's cover something American on our list of RWD cars under 5k. And there is no better option in this segment than the Chevy Camaro. Especially the old-school ones that give you that Knight Rider feel.
The 4th generation is something like a time capsule. It refines the 80s design that the Camaro had but with smoother lines and overall better aesthetics. The drag coefficient on this car is really low, allowing the car to cut through air like a knife through butter.
Nevertheless, this pony car was produced between 1992 and 2002 by Chevy and is based on their long-living F-body platform that lasted from 1967 to 2002. So, we can say that even though modern, this generation also has some of the early Camaro's DNA in it.
What is good about this model is that it is the same as the Pontiac Firebird. So, if you get a really good deal on the Firebird, you shouldn't miss it since they are basically the same car under the skin.
Also, this model has that legendary Chevy 350 that was used as well in the Corvette from that era. This 350 engine is the 5.7L LT1 that was producing between 305hp and 330hp. Which is plenty for this type of chassis. Also, when it comes to the transmissions, you can choose between the 4-speed automatic and the 5-speed manual.
There are also a lot of trim levels when it comes to the Camaro, like the RS, LT, Z28, and other special edition trims.
What is good is that for a price of $5,000, you can get a very clean example that is about 100,000 miles or even lower. That's why we included this model in our RWD cars under 5k list.
You might argue that this 'Catfish' Chevy Camaro isn't the best looking car in the world. But if you can overlook its appearance, it's certainly one of the best project cars under 5k. In fact, we also wrote a guide on how to twin turbo for a Camaro V6, if you're interested in where to begin modding it.
RWD Cars Under 5k #4: Dodge Charger (2005 – 2010)
Next on our list of RWD cars under 5k is the Dodge Charger. More specifically the fifth generation of the Charger. So, why this Charger specifically? Well, first, because it is dirt cheap, and secondly because it looks good.
This Charger came at a time when we experienced a muscle car revival. Starting in 2005, Ford introduced the new Mustang that greatly resembles the old school models. And also Dodge followed the Charger and Challenger models.
These vehicles implemented a retro-futuristic look that is basically timeless. And if you didn't know, Dodge is still selling the model, with the production ending in 2023, when this model will be replaced by the next generation electric model.
But anyway, what is important about this generation of the Charger built between 2005 and 2010 is that this model is based on a Mercedes Benz platform. And a lot of the suspension components are shared with the W211 E-Class.
What is interesting to note about this model is that it was the first model that implemented the gen 3 HEMI engines. More specifically the 5.7L and the 6.1L HEMI respectively. The 5.7L HEMI engine was making about 340hp and the 6.1L was making about 425hp.
There are also V6 engines. But, we will not recommend them. Especially the 2.7L which is really bad and prone to rod knock. If you need to get a V6, go for the 3.5L engine. But what is good is that you can get a 5.7L for less than 5 grand. This is why we included the model on our RWD cars under 5k list.
Sure, you won't be comparing Hellcat Charger vs Hellcat Challenger anytime soon with those motors. Otherwise, they're modestly dependable cars – as you might uncover in our guide on the Dodge Charger reliability. Also, we also discussed common issues such as how your Dodge Charger won't start.
RWD Cars Under 5k #5: Chevy Caprice (2011 – 2017)
Now let's cover another model on our list of RWD cars under 5k that is fairly newer compared to the previous vehicles that we discussed. And this is the Chevy Caprice. More specifically, the sixth generation of the Caprice.
This model was introduced back in 2006 in Australia and was known as the Holden Caprice. Then Chevy decided to bring it to the states in 2011 and the model was produced until its discontinuation in 2017.
What is interesting about this model is that was mainly intended as a fleet vehicle. It was used by many government services but primarily by the police.
What is interesting about this model is that it packs a lot of power. The car comes equipped with a 6.0L V8, which is basically an LS engine. And this engine produces about 355hp. The engine came paired with either a 4-speed automatic or a 6-speed automatic.
This car can be found for relatively cheap on government surplus auctions. Sometimes for less than $5,000. If you go to see some website listings, then it could break your budget by a grand or two. But considering that you get an LS engine, we think that it is worth it and this is why we included it on our list of RWD cars under 5k.
RWD Cars Under 5k #6: Ford Mustang (1993 – 2004)
Another model on our list of RWD cars under 5k is the Ford Mustang. More specifically the fourth generation of the Mustang was produced between 1993 and 2004. Why this generation precisely?
Well, mainly because of the budget limit. The fifth-gen Mustang from 2005 cannot be found this cheap on websites like Autotrader. And these models are in really rough shape. This is why we decided to include the 4th generation instead of the 5th.
Nevertheless, this is also a really good car that has proven itself through the years. It comes with a variety of engines to choose from. But we would recommend going for the 4.6L V8 if you want something solid and reliable. Preferably with a 5-speed manual transmission.
There is also the 5.4L V8 included in the Cobra R. But these are really expensive models that will definitely break the budget of 5 grand. Even better still, if you've read our guide on how many miles do Mustangs last, then you'll know that they're decently reliable, too.
And for $5,000 you can get a relatively good later-year model with low mileage. We recommend going for the model with updated front fascia since these visual upgrades make the model to be quite more contemporary and not look very outdated on the road. Now let's move on to the next on our list of RWD cars under 5k
RWD Cars Under 5k #7: Ford Crown Victoria (1998 – 2012)
Now let's cover something really fun and most importantly, dirt cheap. A list of RWD cars under 5k cannot be complete without the Ford Crown Victoria.
The Crown Victoria is probably one of the most legendary cars in US car history. This model is based on the good old Panther platform made by Ford. This means that this is not a unibody car. But a proper body-on-frame vehicle. It is basically a truck.
This is why it was so popular when it came to fleet use. It is basically an indestructible car that can run forever. That's it is used in many police stations nationwide even today. But slowly their life is coming to an end. Nowadays they use them on demolition derbies and other events like 24 hours of Lemons.
This model comes equipped with the same 4.6L V8 engine that the Mustang that we previously reviewed also has. This engine outputs 250hp for the interceptor version. But with an aftermarket camshaft and some other tweaks, it can be pushed far above this number. The transmission used is the 4-speed automatic transmission.
You can find these cars for dirt cheap. Sometimes even for $1,000 or less. But a good example with relatively low miles will cost you at least $4,000. And good cars that were loved during their life can cost even up to $10,000. Now let's conclude our article on RWD cars under 5k.
In Conclusion…
In this article, we covered the RWD cars under 5k. First, we introduced ourselves to the topic and learned more about what is a RWD car and why you should purchase a RWD vehicle. Especially if you are a gearhead.
Then, we shared our list with the top RWD cars under 5k. We learned what are the most popular models in this segment and why you should opt for one of these vehicles as your future buy. Our personal favorite is the Crown Vic. Mainly because it is dirt cheap and has a bulletproof engine.
Frequently Asked Questions
Now let's cover some frequently asked questions.
What Car Is Best For Me
The answer to this question really depends on your preference. But if you want a good commuter car with decent fuel economy, we would recommend you get either a Honda Civic or a Toyota Corolla.
Where To Buy Cheap Used Cars
There are car dealerships that sell used cars almost in every bigger town. Also, you can go online and visit some websites like Facebook Marketplace, Craigslist, or eBay Motors. And specifically, the first two are the ones where you can find really good deals if you are quick.
What Is The Cheapest Sports Car
The cheapest sports car that you can buy is the Chevy Camaro. The model start somewhere at $27,000. For $28,000 you can get the Mustang EcoBoost version. Other cars that are in this price range are the Subaru BRZ and the Toyota GR86.
What Is The Most Reliable Sports Car
The most reliable sports cars are definitely some of the BMW models like the BMW M2 or M3. Also, the Mustang, Camaro, Charger, and Challenger are bulletproof as well. Especially the V8 versions of these cars.
Are Carmax Reliable
Yes, they are a reputable company. They usually sell newer models for a premium price. The cars are 99% of the time sorted out of any problems and you can also buy a separate warranty for the car, just to make sure that in the long term, you will not have major expensive headaches. Especially when it comes to models that are prone to problems.
How Much Carmax Pay For Cars
They don't pay you a premium price, especially if they are not very interested in the car. Depending on the overall value of the vehicle, you can lose some money if you sell it to them. But if you are a person that does not like to haggle with people and you are prepared to lose some money, Carmax will be a perfect place to sell your car.
AI Car Expert Thinking 

.

.

.