If you've recently passed your driving test, you'll be itching to get out on the roads and explore the best of Britain's roads. Before you do, though, it's imperative that you put the right preparations in place. There are many contributing factors that will influence your experiences behind the wheel. Still, you must put safety first.
Here are 10 things you need to need to know as a first-time driver. Take them into account, and you won't go far wrong.
1. You Still Have Plenty To Learn
Getting your licence shows that you know how to drive. However, you'd be mistaken to think that you know it all. The truth is that you never stop developing as a driver. It goes some way to explaining why drivers are statistically more likely to have accidents in the first two years of driving. You can reduce the risks with some of the tips below. Perhaps the first thing you should do, though, is sign up for an advanced driving course. The defensive tips will help you know what to do when accidents occur.
2. Not All Cars Are The Same
As a rookie, you would be forgiven for assuming that all vehicles are virtually the same. They're not. Checking out the EuroNCAP ratings of different models will help you analyse the options until you find a suitable solution. Remember to look at the ratings for passenger safety as well as drivers, especially if you're a parent. When checking out used cars, it's important to examine the specific car. Any faults could potentially render the safety ratings inaccurate. This is an incentive to use a dealership.
3. Repeat, Not All Cars Are The Same
Finding the right vehicle for your requirements is one thing, but it's not the only key aspect to consider. You need to familiarise yourself with the model. Knowing where all buttons are located or appreciating the dashboard layout is vital. While a test drive should tell you whether this is a suitable driving position for you. However, it will take some time to get used to all features. As such, you may wish to spend a few days driving around quiet streets in the local area. This should allow you to acclimatise.
4. Tech Additions Can Aid Your Driving
The vehicle accessories market has evolved at a phenomenal rate. Just 20 years ago, Sat Navs were a luxury usually reserved for top of the range cars and motorists that drive for work. Nowadays, they are almost a standard feature. The addition of parking sensors can help you avoid minor bumps and scrapes. Meanwhile, many cars utilise various assistive driving features. Such as braking and lane assistance. They interact with road surroundings, including other cars, to further boost your safety.
5. Your Wheels Require Ongoing Attention
Keeping your car in good health is one of the most effective ways to minimise the threat of accidents. Given that your wheels are in constant contact with the tarmac, they should be the first item on your agenda. Using a tyre pressure checker on a frequent basis will allow you to monitor the situation and pump them up as soon as the psi levels fall. On a similar note, you should always top up the vehicle's fluid levels on a frequent basis. This reduces the speed of wear and tear, making the car safe for longer.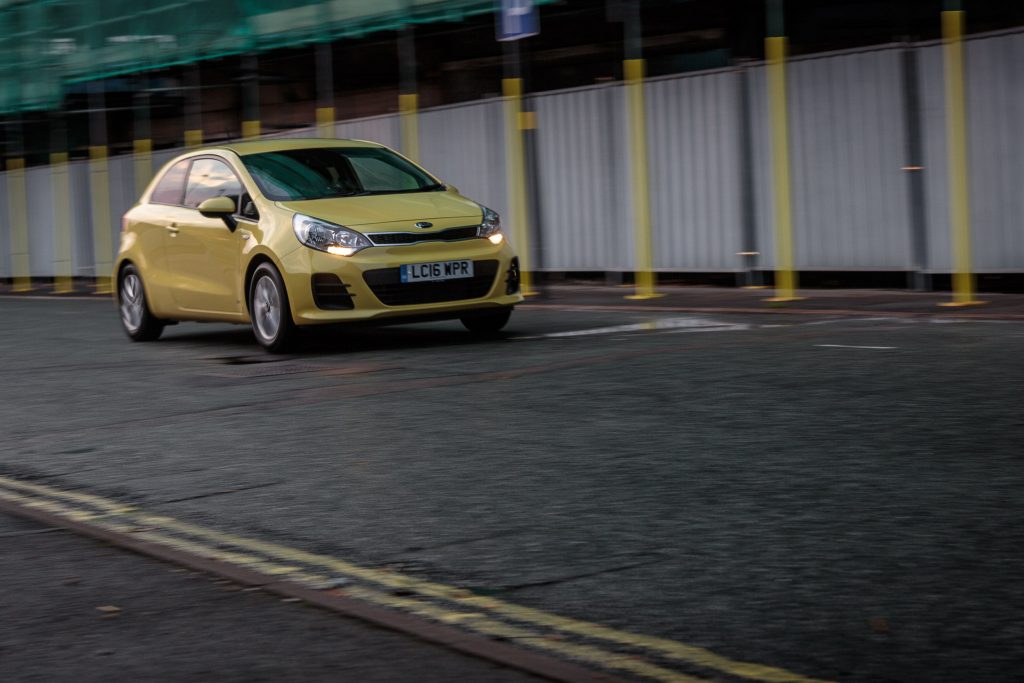 6. Distractions Cause Death
It may seem extreme to see it written so brutally, but it's true. While you already know about the dangers of drink driving, there are many other issues to consider. It is shown that drowsy driving can be equally dangerous. Using an anti-sleep device on long journeys or nighttime drives can be hugely valuable. On a separate note, it may be nice to drive your friends places. However, if they are going to cause distractions, it may be better to limit yourself to solo journeys. At least until you're confident.
7. You Mustn't Ignore Your Health
Even the best car can only keep you safe if it is driven in the right way, and boasting the right skills isn't enough. As the issue of drowsy driving shows, you must stay alert at all times. Maintaining good hydration levels should be a priority for all drivers. Otherwise, reaction times can slow while concentration levels follow suit. It is also imperative that you learn to appreciate any changes to your hearing or sight health. Driving with blurred vision, for example, will put you in genuine danger.
8. You Don't Have To Drive Everywhere
As a new driver, there is an urge to take journeys for the sake of it. Unfortunately, this increases your carbon footprint, expenses, and risk of danger. Too much time on the road can encourage you to be lazy or desensitised to the surroundings. So, mixing things up with bike rides and walking may actually allow you to stay engaged behind the wheel too. Fewer journeys statistically reduce the likelihood of being involved in a crash. Likewise, the added attention can only bring positive results.
9. Fun Can Be Found Elsewhere
Reckless driving is naturally the biggest threat to your health behind the wheel. If you find that the commute to work or college frustrates you, it may be tempting to break the speed limits. Don't. Aside from being illegal and dangerous, it's not even that fun. You'd be far better suited to a track day, in which you can really test your driving abilities. Better still, it can be your opportunity to try out cars that you cannot afford to drive in daily life. What more motivation could you ever need?
10. You Can't Prevent All Accidents
Even if you are a brilliant driver and choose a suitable car, it's not possible to reduce your risks to zero. After all, you are constantly relying on other drivers. Wearing a seatbelt might not feel cool, or it might feel restrictive. However, they do save lives. In addition to a seatbelt, you should carry a first aid kit in your car along with essentials like a torch and spare phone. Preparing yourself for every possible situation additionally delivers peace of mind. It's always better to be safe than sorry!