Sam's Club cars can be a lot to take for new buyers. But it's not hard to get a hold of as we discuss and answer many common inquiries. To squeeze out the best deal ever and to avoid being confused while browsing, we designed this article for you.
Also, we have added some heads-up for you because Sam's Club will not discuss its drawbacks, but we will. We also provided some alternative options for you just in case Sam's Club cars turn out to be "not your cup of tea"! Let's get started.
Sam's Club Auto
Let me tell you; it's effortless to buy cars under this program. Sam's Club cars buying program connects certified pre-owners, allowing buyers a collection of authentic vehicles.
You need a computer or a phone to get to the website of Sam's Club car and enter your vehicle preferences in detail. And they will show you a massive collection of vehicles according to your preferred type.
You will also get to compare prices between different options and choose the best possible automobile. After you select your desired car, the website will show you a comparison between the average cost of TrueCar Market and the MSRP.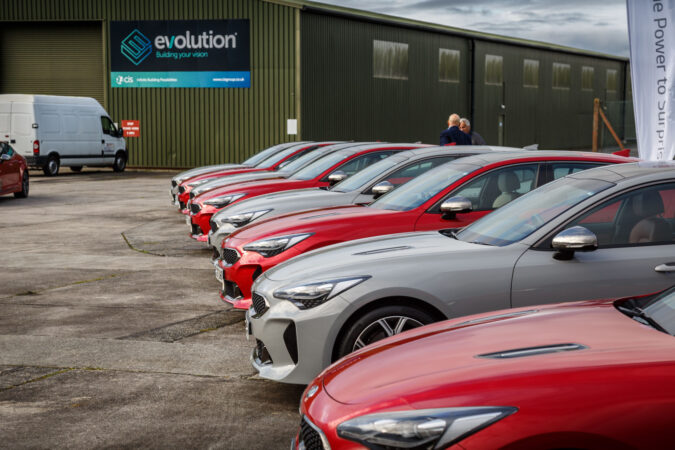 If you are buying a new car and are worried if Sam's Club car would provide any incentives by the manufacturer or not, then don't worry. They do provide that for new cars. You can also test drive the vehicle you are planning to buy.
You can also get notifications of special offers and sales if you enter personal information like your email address. An important thing to remember here is that you can still browse for deals even if you are not a member. However, you need to become a member to buy a car from them.
So it is better to research the benefits and deals you will receive if you become a member of Sam's Club cars buying program.
Can You Get Loans From Sam's Club Cars Buying Program
No, Sam's Club car buying program does not provide any loans. For that, you will need the help of an outside lender. There are many options for getting a loan with minimum interest. Also, if you plan to get a loan using your bank or credit union, you'll need to possess a high credit score.
Additionally, they don't have any insurance-providing marketplace. So, you will not get any insurance from Sam's Club cars buying program.
However, there is a possibility of getting some finance from the dealership you buy your car from. They can also provide you with additional products, extended warranties, and services along with the vehicle.
Are Sam's Club Cars Buying Program Worth It
Before putting your hard-earned money into any program, you must answer the question of what benefits you can get. In the Sam's Club Car buying program, the question is whether it will save you money.
The short answer is yes, Sam's Club car buying program offers buyers a vast range of preferred vehicles and price comparisons! So you can proudly brag to your friends," Wow, I got the best deal possible!"
But now the question is how much? According to Nexter news, customers who bought their car from Sam's Club cars buying program saved almost $3000 on new vehicles. This includes 20% on auto repair expenses and $500 twice a year compensation.
They also claim to offer up to $500 in auto insurance tax-free compensation—the privilege of getting discounts for exclusive Sam's Club members from $200 to $3000.
So what do you think? I think this is a great offer when you are looking for an affordable option. Sam's Club connects only authentic and certified pre-owners. So you'll get the best possible alternatives if you aim for second-hand cars.
Second-hand cars are already costing you a lot less than new ones; when you buy the one with the lowest possible price among other options, you are saving a lot of money. But not always you'll be able to find cars of your desired condition under the price range compatible for you, so there is a bit of luck working here as well.
What Cars Are Available Under Sam's Club Car Buying Program
Sam's Club cars buying program provides a great deal and has a vast range of cars of different brands. They connected almost 1.6 million pre-owners for you to choose your perfect match.
Sam's Club's car buying program has cars from cheaper brands like Toyota, Volkswagen, Mazda, Volvo, Hyundai, Mitsubishi, Jeep, Nissan, Suzuki, Honda, etc. They also have expensive brands such as Audi, Mercedes-Benz, Porsche, Range Rover, Tesla, Rolls-Royce, Maserati, Ferrari, Bentley, Acura, and GMC.
These are not all. There are 56 brand options for you to choose from. However, not all brands may not be available in your region. It depends on the sellers or dealers. If someone sells the brand you are looking for around your area; then it will become available for you. Check out for more here.
How To Sign-Up For Sam's Club Car Buying Program
The process is easier than you can imagine. But it requires some personal information like any other sign-up form. It's because Sam's Club aims to maintain the clarity of its work field.
First, you need to become a member of Sam's Club. If you are not, then sign up here. If you are already a member, good for you because you are one step closer to becoming a member of the Sam's Club cars buying program!
Second, put your Sam's Club membership number, which consists of 13 to 17 digits, and your first and last name. You need to provide these to prove that you are a member of Sam's Club. Thirdly, they will give you options to choose from, such as,
Buy your car
Sell your car
Shop for EVs ( electric vehicles)
Report your purchase
You can also learn more about a specific car option from the "research" section. That's all you need to know to get started.
Reasons For Choosing Sam's Club Cars Buying Program
The reason should be choosing a product depends on whether it fulfills your needs or not. The good thing is Sam's Club cars provide its members with some privileges and offers. Sam's Club cars won many hearts, creating millions of opportunities for buyers and sellers. You should choose Sam's auto because,
They are trustworthy. Sam's Club keeps its members' database for everyone's safety.
Sam's Auto only connects certified owners.
You can find a massive range of cars because Sam's Club connects almost 1.6 million sellers.
You'll have the flexibility to filter your choice in a more defined way because they will bring choices such as condition, mileage, number of past owners, accident history, etc.
Sam's auto offers discounts for their exclusive members.
You'll have the chance to compare the price of the same model but with different sellers. This ability allows you to choose the one with the proper condition at the lowest price possible.
Fast choosing procedure because you don't need to waste your time by physically visiting multiple stores to compare.
Services provided by the manufacturer are available for buyers of Sam's Club.
Sam's Club fixes members' tires, gives a discount on gas prices, tests batteries, and replaces the windshield wipers for free!
Buyers save up to $3000 from Sam's Club cars.
They provide more than $2000 in additional benefits.
You can quickly sell your used car through Sam's Club by providing the necessary details.
What Are The Drawbacks To Sam's Club Cars
We talked about many pros throughout the article, but we also considered the concern of buyers, so we included some cons of choosing this program.
Alternatives To Sam's Club Cars
Sam's Club cars buying program is not the only dominator in the market; there are other competitions as well.
AAA's car buying program: AAA is more or less similar to Sam's Club.
Costco Auto Program: Costco is the biggest competitor of Sam's Club. However, some of their features are not user-friendly.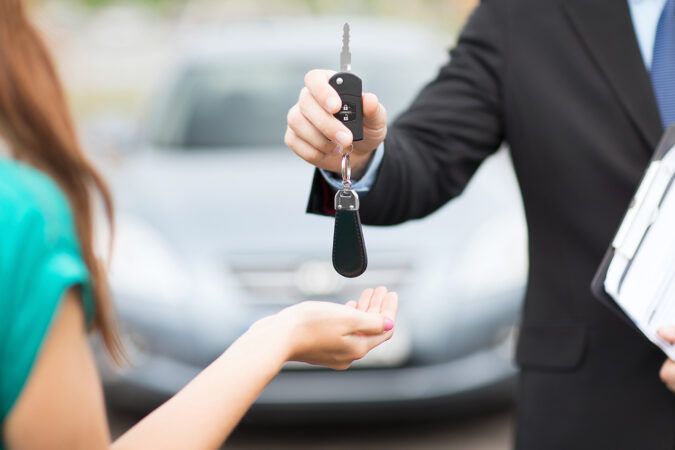 Sam's Club cars provide rental discounts to their members. You heard it right, yes you can get a discount for renting a car if you are a member of Sam's Club. But you will need to hire your vehicle under these three car renting services: Hertz, Dollar, and Thrifty.
There remains a risk as Sam's Club cars does not have a partnership with any other car leasing companies. Especially for people who are not fond of using the services mentioned above. You can save up to 25% if you choose Sam's Club car renting service. You need to put your location and destination, and Sam's Club car will take care of the rest.
Sam's Club Car Battery
Has your car battery gone bad? Learn easy ways to figure out whether it's time for your car battery replacement. You can find any car battery at Sam's Club cars. And not only car batteries, but you can also buy laptops, computers, portable, etc., any battery.
They are also cheaper than your local stores. They claim that they will refund the core charge of the batteries if you buy from them. This procedure means they keep a deposit from you when you buy batteries from them.
When the battery no longer functions, you can get back that deposit money by returning your worn-out car battery. This initiative is indeed a great one to protect our environment from pollution.
Sam's Club will also provide free installation of their battery, but this service is not available for batteries connected in series or parallel. You will have to pay $10 to $15 to replace your car battery.
FAQs
How Much Is A Sam's Membership
This program can cost you either $45 or $100 per year, depending on what kind of member you become in Sam's Club. Without buying any membership, you can avail any car buying program. If you become a member, then the program will be free for you to use.
Is Sam's Club Worth It
Suppose spending $45 a year to save almost $3000 while buying a new car seems worth it. Time and energy also are saved along with money. As long as the cars are under Sam's Club cars, they will be visible to you. You will receive a variety of prices for the same product. Easy to contact the dealer, winning offers through Sam's Club cars buying program are some benefits you must seize if you are planning to buy an affordable car. It's a great option for those who have dreamed of buying a luxurious car but don't have enough money in their pocket. You can easily purchase second-hand luxurious vehicles in excellent condition from Sam's Club cars. You don't need to become a member to browse your desired car, so that's a positive.
How To Buy A Car At A Dealership
Buying cars through Sam's Club is easier than ever. First, you need to become a member of Sam's Club. Then, enter details about your membership, and choose a category to begin. This means picking between wanting to buy a new car or an old car or sell your existing car. You can also choose according to your preferred brand. Now, compare the prices and contact the dealer to test drive and confirm the purchase. You need to go through these steps more or less to buy cars from Sam's Club cars buying program. You cannot purchase cars if you do not become their member because they keep a database of buyers and sellers, but you can purchase car accessories from them. However, you can't negotiate with the dealer about the price because the price is pre-negotiated.
Does Sam's Club Take Coupons
Unfortunately, they do not take any coupons from manufacturers or their competitors. But they accept vendors' checks. However, they do have a convenient service called Instant Saving Program (ISB). With this, you are getting a discount on your selected products. The products need to be ISB items to avail of this benefit. Also, you need to be a primary and household cardholder.
Is TrueCar Legit
TrueCar powers Sam's Club cars and its buying program. The cars you buy from TrueCar will allow you to get discounts and offers by buying Sam's Club cars. TrueCar is an authentic company. They only sell licensed cars and allow sellers that are certified. You do not have to go through the hassle of negotiating, as previous owners already did it before putting it up for sale. But it may not be everyone's cup of tea because there have been a lot of negative reviews. Some pushy dealers annoy buyers as they visit their websites. Not always the car you are looking for will be available. Even if they are, there is no guarantee that they will remain open. There are also some issues with TrueCar. Someone claimed that sellers put a lower price to attract buyers but as soon as a buyer plans to buy, they increase the price and charge whatever they want.
What Happened To USAA Car Buying Service
USAA federal savings bank is San Antonio-based and ended its car buying service. It ended its relationship of 13 years with California-based automobile company TrueCar. But USAA will still provide competitive loans and insurance. This is because they want to focus on their main products and offerings. This reason is why they ended their automobile business. Probably there are some other reasons, but this is as far as we know.
How Does TrueCar Work
TrueCar set out their business to make the buying procedure easy-peasy. They build and maintain a database of authentic sellers and buyers and connect them through their website. Both seller and buyer need to sign up to buy and sell cars at their desired rate. Huge options of different cars and easy comparing of prices among them is them. They offer discounts and other beneficial services if you are their member. They seem legitimate, yet some negative reviews gave them a bad name. But they are not that scary in general so do your research.
How Many Sam's Clubs In The US
There are almost 600 Sam's car clubs in Puerto Rico and the USA. They may not be available in all states but in 44 states. Among them, Texas has the highest number of stores, 82. When there are more stores, you will get to choose more between them. Online shopping will be easier as there will be a low delivery fee. However, Sam's Club has other competitors, and they are many more than Sam's Club. But also prioritize quality because it matters the most in the end.
What Time Does Sam's Club Open And Close
They are open from Monday to Saturday. Sam's Club remains available from 10 in the morning to 8 pm. Early shoppers can get discounts (7 am to 10 am). It's better to visit them before time runs out to get your desired product before it gets sold out. Also, there is a chance to buy in peace when there are fewer people. Online shopping, however, doesn't have any timetable. You can order anytime online, but it's better to do so before 10 pm.
Final Thoughts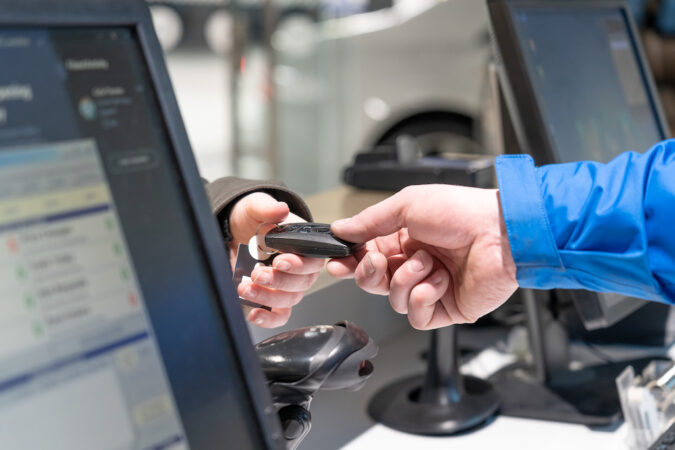 In general, Sam's Club is a multipurpose company that will offer assistance and discounts on several sections of your life. Such as shopping, traveling, renting a car, buying cars, selling cars, etc. Their service is an excellent choice for people who think roaming from shop to shop to find their best match is too much for them.
Sam's Club offers discounts for members and exclusive offers for particular members. Sam's Club is a chain shop in both online and offline sectors. The car buying procedure has become easier with Sam's Club car buying.