Samsung Portable SSD T5 Review
As the world gradually shifts towards affordable solid-state storage solutions, Samsung attempts to bring out the next big thing – portable solid state drives (SSD). In fact, the one we have here for show is a 1 terabyte SSD, so is it a viable storage strategy for professional or hobbyist work?
The Overview
The unboxing experience is incredibly straightforward if a tad underwhelming. Open up the flap on the box you reveal a piece of plastic where the T5 neatly slots into.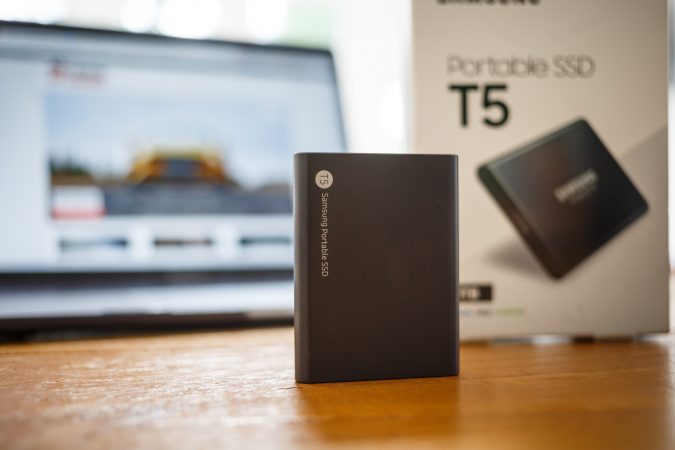 Remove the SSD from its mould, and you can pull out the moulding to reveal paperwork and more importantly, two cables. One being a USB-C to USB-C cable, and the other being a USB-C to USB-A cable. Essentially all you need to get started.
There are 4 capacities available, ranging from 250 GB to 2 TB. Unlike its predecessor, the T5 is in a monotone hue, with the colour being dependent on the capacity you pick. For 250 GB and 500 GB, it'll be blue; but for 1 TB and 2 TB, it'll be black.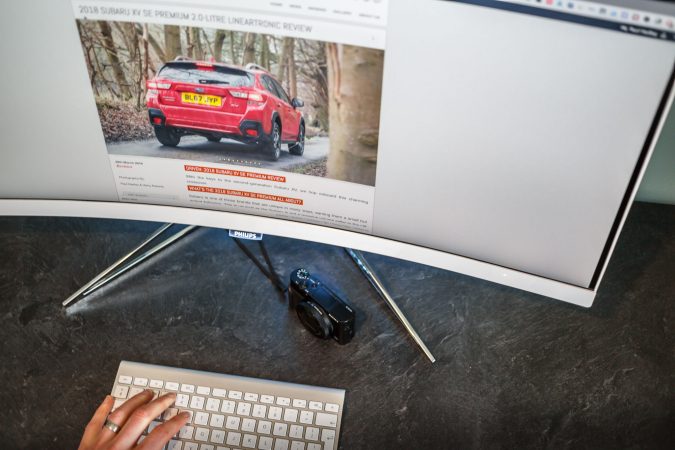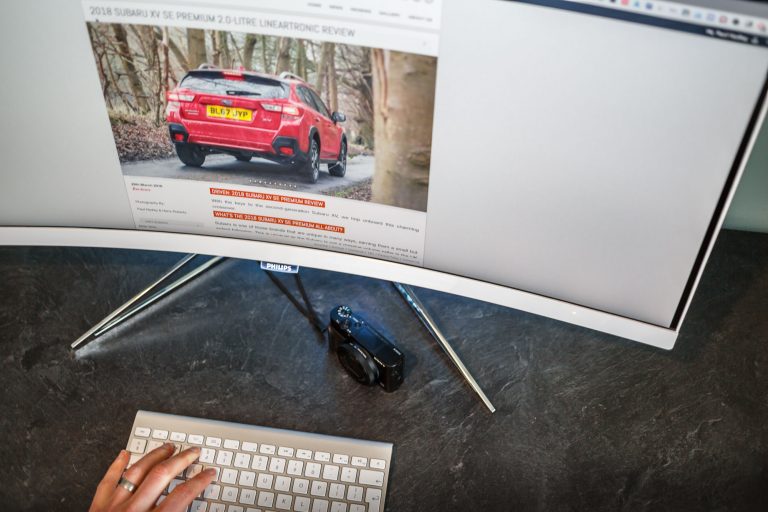 The entire enclosure is quite minimalistic, other than the Samsung Portable SSD T5 lettering you'll find certifications and the USB-C port located at the sides of the SSD. Boasting a full brushed aluminium enclosure, it does feel quite gratifying and robust in the hand.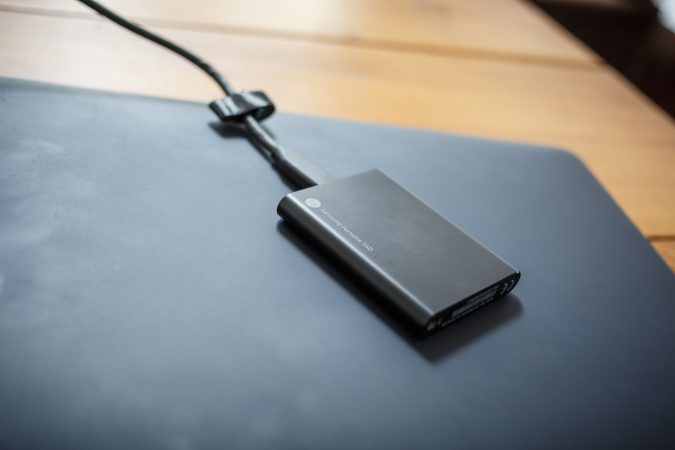 Of course, upon acknowledging the sheer amount of storage this SSD packs, what's immediately striking is just how small it is. It adopts a similar footprint to the Samsung T3 measuring in at 74 x 57 x 10.5 mm and tips the scale at 51 g, properly minuscule and lightweight.
There really isn't much to talk about on the outside. One noteworthy thing though, the shell is actually shock resistant up to two metres.
The Hardware
The headline figure with the new Samsung T5 is the fact that it touts a maximum transfer speed of 540 MB/s, and upon benchmarking with CrystalDiskMark it returns around 500 MB/s writes and slightly quicker reads. That may not sound particularly impressive, but mind you that this is on par with basic internal SATA and M.2 SSD speeds.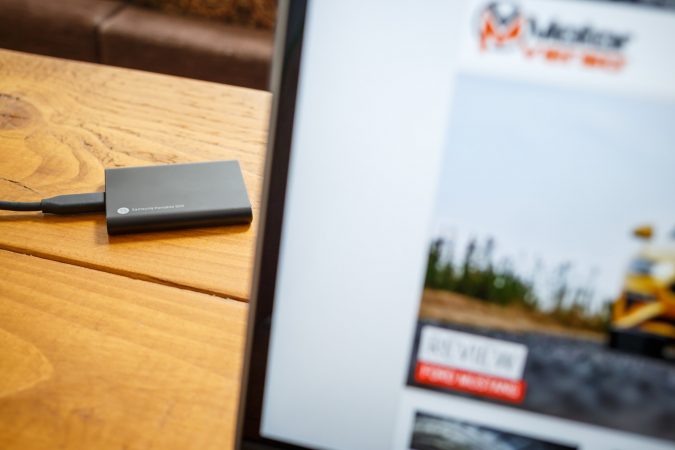 And it has done that thanks to Samsung's memory manufacturing know-how. Packing 64-layer 3D V-NAND Triple Level Cell flash memory and a new firmware introducing TRIM support for UASP protocol. It doesn't work with the default exFAT file system though, and it works better with NTFS file system when dealing with multiple small files.
The biggest difference between the T3 and T5 though no doubt lies in the connector. While the T3 had to make do with Gen 1 USB 3.1, the T5 boasts a 10 Gbps USB 3.1 Gen 2 Type-C connector. With the right connector ports, you will definitely notice an appreciable bump in transfer speed compared to the T3.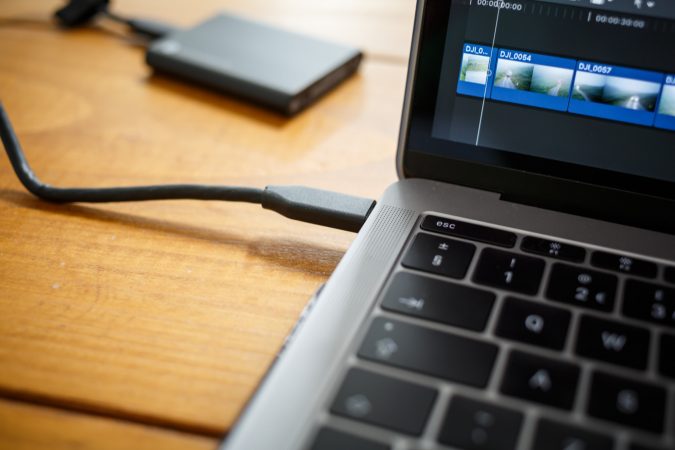 Also noteworthy is the fact that it now offers official support for Android devices.
The Experience
I can give you the specs all day long, but how does it truly fare in real life? The laudably paltry size and featherweight properties of the Samsung T5 means that it is genuinely a 'pocket it and forget it' affair. In fact, it's not that far off the size of a normal USB stick.
Of course, while it is an exceptionally portable SSD, it also offers the full-fledged muscle of a bona fide storage drive. The flexibility of 1 TB is one that I find both oddly comforting and pleasing. Working with photographs and videos is incredibly taxing and strenuous for any storage devices, but the Samsung T5 handles it without breaking a sweat.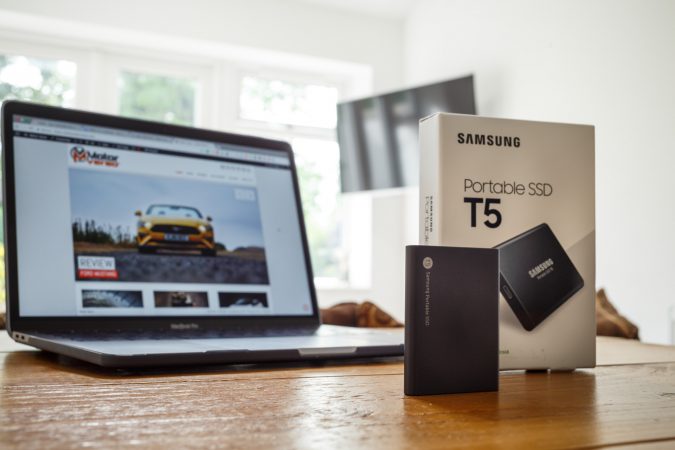 While I can't directly transfer image and video files off the DSLR into the drive, with a laptop I can just dump every file from my most recent shoot inside the SSD without worrying about filling my main laptop.
What is even better is the fact that I can directly edit files off the SSD, and it can keep up just fine. I have been hugely impressed with the performance of the drive, in Final Cut I have directly edited 4k footage from the external drive and the performance appears the same as the internal SSD in my 2017 MacBook Pro. I have also been impressed with dealing with thousands of photos in Lightroom and Photoshop without a delay.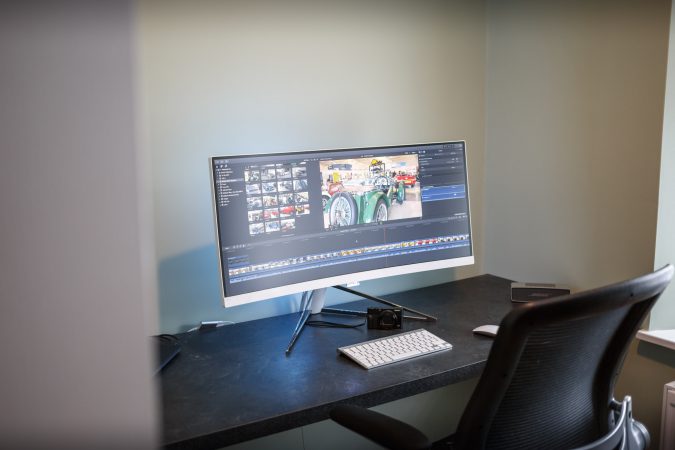 Being able to mobilise my entire library of recent workload is a powerful convenience to have. And its utility becomes even more apparent when I don't have access to my desktop computer at home, as I don't need to juggle around files to maintain ample storage space.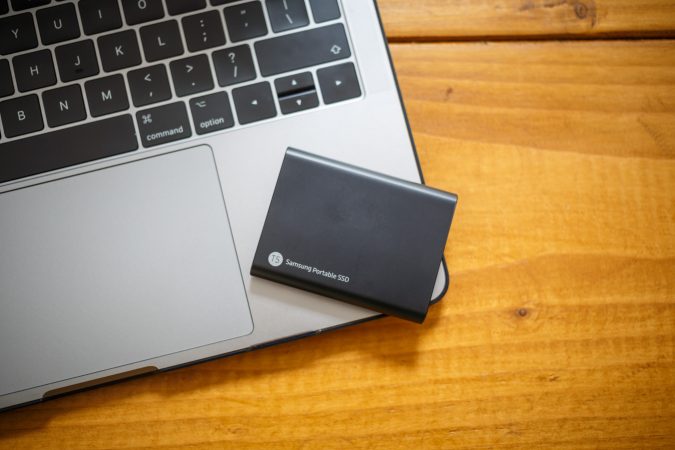 Of course, the use case isn't necessarily limited to storing files. It's also neat at serving as a backup drive, as you can quickly write files into the drive without too much hassle. The 1 TB space means that it is even viable at dealing with Lightroom libraries, which can fill any drive quicker than you expect.
The Verdict
The Samsung T5 is a very portable SSD that actually packs capabilities comparable to an internal SSD. The most affordable variant, the Samsung T5 250 GB, comes in at £109.00 on Samsung UK's official website, which is about 44 pence per GB. If you want as much space as ours, you'll be looking at around £263 on Amazon UK.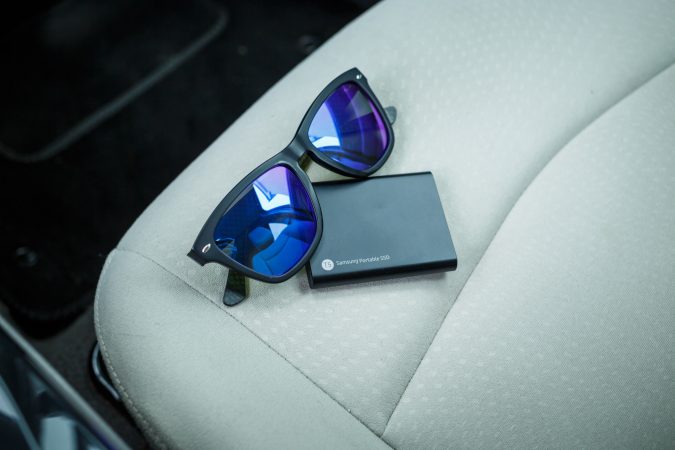 What we have here in the Samsung T5 is a spectacular storage device that can achieve internal SSD transfer speeds, yet remains plenty pocketable to be brought anywhere without much trouble. It also comes with a 3-year warranty by Samsung. If you have the money for it and handle large files often, the Samsung T5 will undoubtedly serve you well for a long time.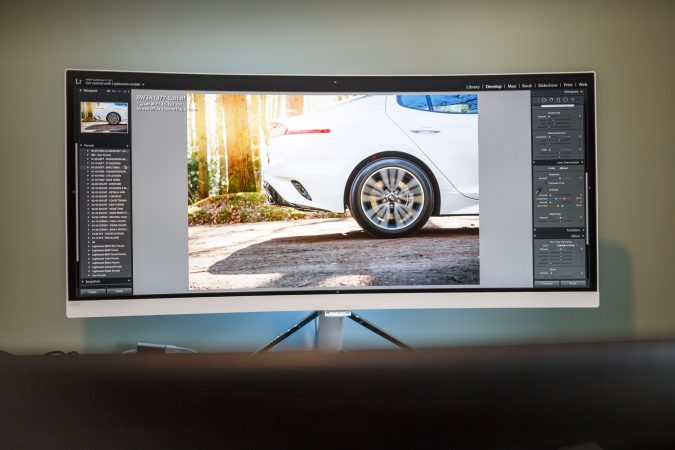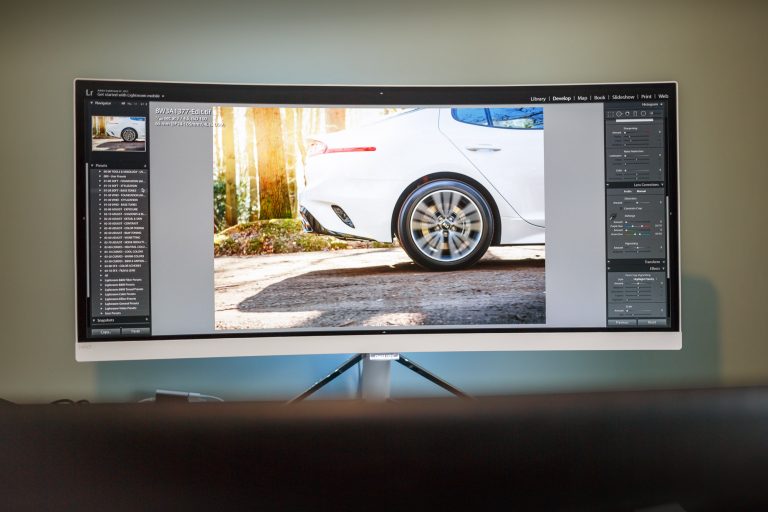 6