As car people we all know that security can be a big issue. Whether you've got £100,000 sports car on the drive or something significantly more affordable but has sentimental value, we are all pretty keen to protect our cars.
The Solar Centre Evo SMD Solar Security Light
A driveway security light is a great way to scare off car thieves from stealing your car off the drive. We recently tested out The Solar Centre LED solar powered floodlights, which we have put directly over the drive. This light offers a super bright light with 350 lumens from the LED spotlight that is perfectly capable of filling a drive with four cars on with plenty of light. The light comes with a comprehensive PIR system where you can adjust how dark it is before the light turns on, how long the light runs for, and how sensitive to motion the light is.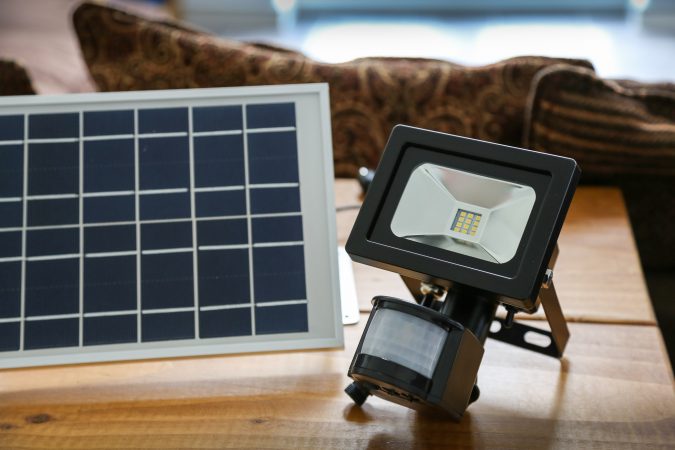 However, the most impressive thing about this light is simply how bright it is. It also blows my mind that it is completely recharged by solar energy. The benefits of this light are huge. Of course it costs absolutely nothing to run but it also means that you can install the light where there is no mains electricity available. From my testing I assumed that the solar panels will need to sit in direct sunlight to charge. However, that has not been the case. This large solar panel works exceptionally well even on dull grey days. This light is perfect for detecting motion from intruders and will light up anyone that gets close to your car.  The Solar Centre Evo Smd Solar Security Light is available for £44.99 on their website.
Curve Solar Motion Light
Another very common problem with car thefts is people breaking into houses and taking the keys, making car getaways as fast as physically possible. The good news is there are solar solutions available to help with this as well. If you have dark areas on a complex drive or side of your house, these can be covered too. See below two light solutions to help prevent these intrusions – Curve Solar Motion Light and Guide Solar Motion Light. Both are completely portable devices that are no larger than the size of your hand. They offer a great amount of light and are charged by the sun and once again, direct sunlight doesn't appear to be a strong necessity.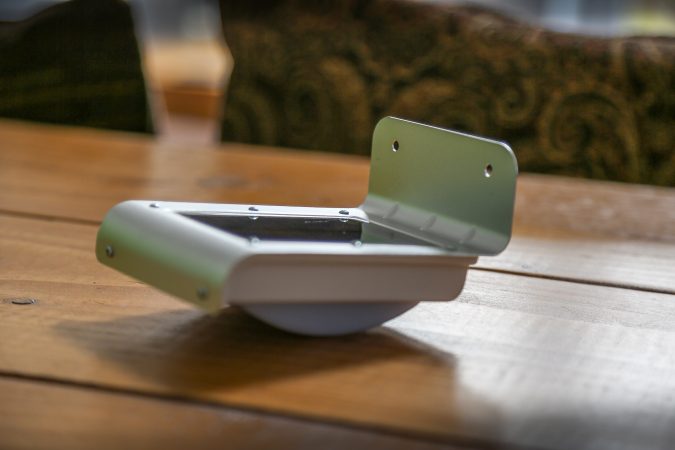 Installation is basic and only requires two screws per device. The light will automatically turn on and off with motion detectors so as soon as someone walks past in the dark the light will turn on. This will highlight that someone is in the area of your property and will hopefully discourage them.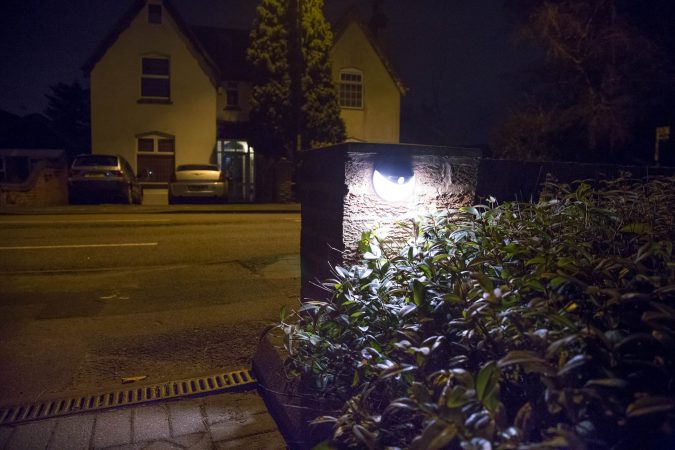 The great thing is these lights are available at a very affordable price. They are ideal for the nooks and crannies around your house where larger mains high powered security lights are unpractical, which often makes these areas more vulnerable as entry points. For more information on lights like this one and others, take a look at The Solar Centre website.