Buying a car can be an exciting time, but it also involves a lot of paperwork. When selling you a vehicle, dealers will naturally try to sell you on protection plans, extended warranties, additional options, and even car insurance. But should you purchase insurance directly from the dealer? Here, we'll examine some of the pros and cons.
Must You Purchase Car Insurance When Buying a Vehicle?
While you can technically buy a vehicle without having any insurance on it, the dealership most likely won't let you drive it off the lot without the state's minimum liability coverage. If you buy a car from an individual, there's nothing stopping you from driving away with it while not insured, but that's still against the law. The short version: you should have an insurance plan in place before you complete the sale of a vehicle.
If you don't already have an insurance plan in place, there may be an easy way to solve that — some dealerships will offer you insurance at the time of sale. But should you take it?
Pros Of Dealership Insurance
Some of the advantages of buying your insurance directly from the dealer include:
Convenience. You're right there at the dealership, pen in hand, ready to sign some documents. The process is generally much more streamlined and accomplished more quickly when you're at the dealership. Moreover, you don't have to contact other insurers, compare their services, and pick between them.
Bundling. Often, the price of the insurance will be bundled with the car purchase, and there might be a bundling discount for buying both of them together. As an extra perk, some dealers will also waive the first year of premiums for the insurance.
Customer service. Many dealerships have a help desk or service department specifically for dealing with insurance issues.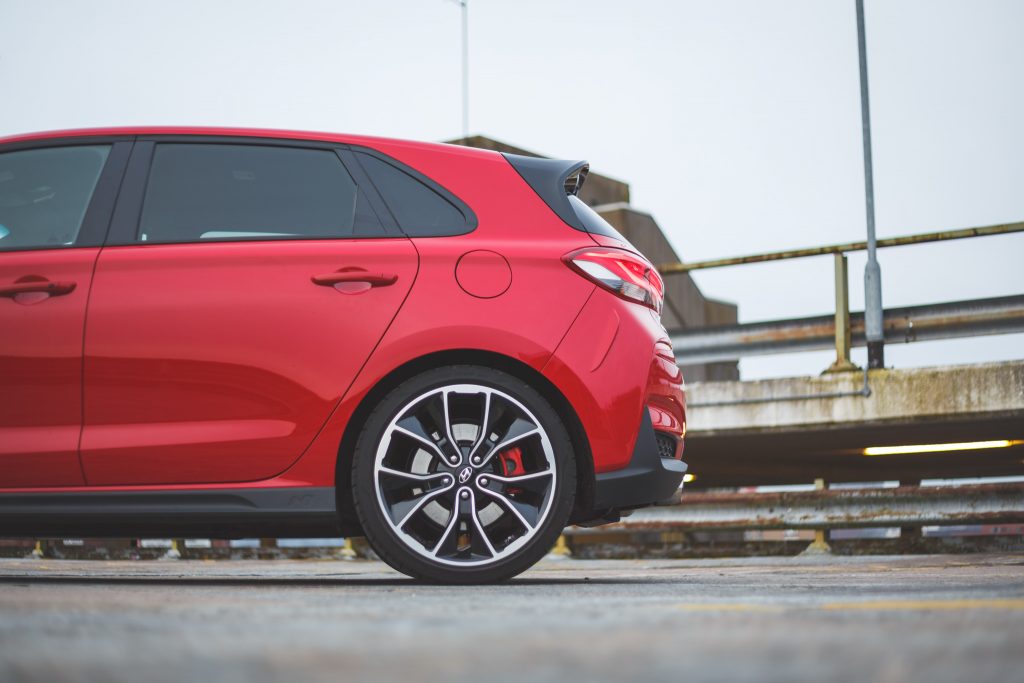 Cons Of Dealership Insurance
While there are some great reasons to sign up for insurance at the car dealership, there are some potential drawbacks you should be mindful of.
Limited choices. Most car dealerships work specifically with certain insurance companies, meaning you won't get to shop around and compare car insurance quotes.
Add-ons. Car dealers, while not necessarily predatory, are out to make as much profit as they can, and one of the methods they use is adding on extra, unnecessary coverage in order to make more commission on the policy. At the very least, you should be on the lookout for this tactic and only buy what you need.
You could end up paying more. This comes back to dealer commissions — even with discounts and bundling, you might still end up paying higher premiums than what you could get with another insurance company.
GAP coverage. Some dealers may try to push GAP (guaranteed asset protection) coverage at a higher than average price. GAP coverage works like this: your car, like it or not, starts losing value the moment you drive it off the lot. As the monetary value of the vehicle continues to decline, your insurance will pay you less in case of a claim, because you're only covered for the value of the vehicle, not how much you owe on the vehicle.
GAP is intended to compensate vehicle owners for this difference, so if their car gets totaled, they don't end up losing money. But GAP coverage from car dealers is likely to be more expensive than if you purchase it from another company. In some cases, dealerships charge quadruple what an independent insurer would!
Why You Should Shop Around For Car Insurance
At the end of the day, car dealers are out to make money, and so it's in their best interest to bring the price up however they can. This includes adding on unwanted or unnecessary features to the sale, including the insurance policy. While there's nothing wrong with that, it will almost certainly be to your benefit to shop around and compare quotes from different companies. There are lots of tools online to get free car insurance quotes.
There are a few steps you can take to make this process a little easier. Kristine Lee at The Zebra has a few tips, including:
Set a budget. If you know how much you're willing to pay for insurance, then you'll have more options to choose from, which can be important — remember, the cheapest car insurance isn't necessarily the best.
Compare the reputations of the companies you're looking at. This is especially important if you're considering a local insurance company instead of one of the major companies like GEICO or Allstate. Not every insurance company is equal, and not every company will be the right fit for you. Check the reviews for your state and see how they measure up before you buy.
Consider how much coverage you'll need to help refine your search.