Did you know that to buy a new car in the U.S., you must prepare to shell out at least $48,000? For example, in September 2022, new light vehicles had an average transaction price of $48,094. That's $146 lower than August 2022 but still a staggering $2,775 higher than September 2021.
So if you're about to invest in a new ride, you'd want to ensure it can last for as long as possible. An extended warranty can help you achieve that goal.
What exactly is an extended car warranty, though, and why would you want to get one? Isn't the factory warranty enough protection?
We've answered all those questions below, so read on to learn if you should spend more money on this product.
What Is An Extended Car Warranty?
Also known as a vehicle service contract, an extended warranty is an optional plan. It helps protect your vehicle, covering repair costs after its factory warranty ends. It often offsets expenses such as part replacement or repairs, labor, and even taxes.
Unlike a factory or manufacturer's warranty, an extended warranty is an extra expense. You can get billed for it monthly, quarterly, or yearly. You can buy it from the same dealership or a third-party provider.
If you choose a car maker's extended warranty, you usually have to buy it before the factory one expires.
As for third-party warranties, you can often purchase them after the original one ends. However, most have a waiting period of 30 days or 1,000 miles.
During the waiting period, the plan isn't in effect yet. That makes you responsible for repair costs that may arise during this time.
Does Purchasing Extended Warranty Plans Make Sense?
It may make sense for car owners who want to keep their vehicles for as long as possible. The same goes for those who like to have a protection plan that's more robust than a factory warranty. Likewise, it can be a worthy investment for those who plan to sell their cars after a few years.
Protection After The Factory Warranty Expires
Many car makers offer 3-year or 36,000-mile bumper-to-bumper warranties. They also provide at least 5-year or 60,000-mile powertrain warranties.
However, car owners now tend to keep their rides longer; for instance, the average vehicle age in 2022 is 12.2 years. That's a noteworthy increase of 0.6 years from 2016.
If you plan to join that crowd of vehicle owners, consider getting an extended warranty. Without it, you'll shoulder all auto repair-related costs once your factory warranty expires.
Car repairs are expensive, ranging from hundreds to thousands of dollars. So it's no wonder one-third of U.S. drivers say they can't afford sudden vehicle repair costs.
Provides Coverage Not Given By Manufacturer
Factory warranties often don't cover problems caused by normal wear and tear. For instance, many consider tires as wear-and-tear components; thus, they're usually an exclusion.
Some extended warranties provide coverage for tires and tire services. For example, Endurance, a third-party provider, offers tire repair and replacement.
Warranties from many car makers may also last shorter than their indicated term in years. An example is if you have a 3-year/36,000-mile bumper-to-bumper warranty but reach 36,001 miles in just 35 months. Since you've passed the 36,000-mile coverage, you'd have to shoulder the repairs from this point on.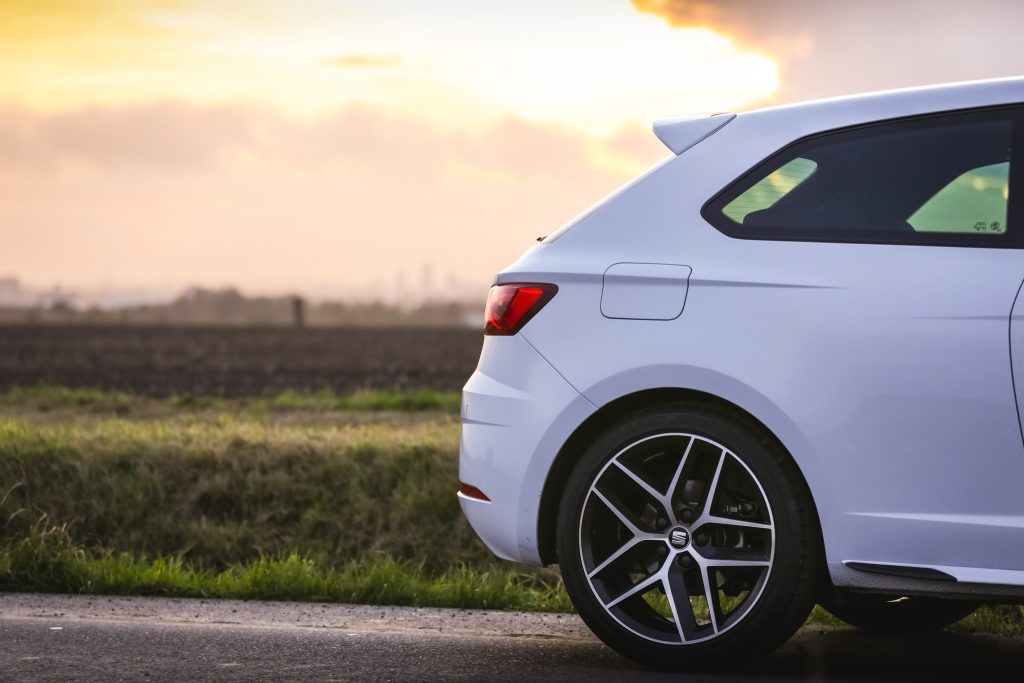 Some third-party extended warranty providers offer coverage for up to 300,000 miles. One is CarShield; it also offers 24/7 roadside assistance and fuel delivery. Here's a guide where you can read more now to learn about this company and its extended coverage.
Some extended auto warranties also provide rental car reimbursement. With this, you can rent a vehicle and file a reimbursement claim with your warranty provider. Depending on the issuer, it can reimburse up to $40 daily.
A trip interruption service is also a typical inclusion in extended car warranties. It often reimburses meals and lodging if your vehicle breaks down during operation.
Transferrable Between Owners
Although used cars are becoming more expensive, they're still cheaper than brand-new ones. That's why in 2021 alone, the used vehicle market in the U.S. sold a staggering 40.9 million units. That represents a 10% growth from the previous year.
If you plan to sell your used car after a few years, it may make sense to get an extended warranty. That's especially true if your ride's factory warranty ends by the time you plan to sell it. With the coverage, you can offset the costs of repairing your vehicle in preparation for its sale.
Another perk of extended warranties is that they're transferrable to new owners. You can often do this for free if you buy a manufacturer-provided extended warranty. However, if you get a third-party plan, you may have to pay a small fee to transfer it to a new owner.
Either way, a used car with an extended warranty is more attractive to prospective buyers. So, it can also help you find more shoppers, giving you leeway to negotiate a higher price. At the very least, it can help you find a buyer and close the deal faster.
When Is An Extended Warranty Not Worth It?
You may not need an extended warranty if you have a car known for its exceptional reliability. It may also not be worth it if you plan to trade your car in soon after its original warranty expires.
If you have the budget, you can choose to set aside money in an emergency auto fund. That can help you offset repair costs when facing a sudden car breakdown. And if that doesn't happen, then lucky you, as you can use your savings for other essential expenses.
Always Compare Your Car Warranty Options
An extended car warranty isn't for everyone, but it can be a wise investment for some people. So, before buying one, ensure you need it; otherwise, you may regret spending all that money on it.
If you decide you need an extended warranty, compare your options first. Then, ensure you'll only pay for coverages you need; drop those you don't. That can help make your plan more affordable.
For more informative guides like this, check out our most recent news and blog posts!