We all know how tedious it can be to find a petrol station and fill up, waiting for that tank to reach the brim feels like an eternity. Sometimes it makes you think it would be quicker to read the whole of War and Peace.
So what's the solution?
However, there is an answer. Well that's if you live in California and own a Bentley? I know, it's a long shot but there may be someone reading this going 'yes, that's me!'. Bentley is to trial a fuel on demand service in California which means the owners do not even need to leave their house to get their luxury wheels topped up.
Filld to the brim
No, instead they will be able to take advantage of a trial called 'Filld For Bentley' which is the result from a collaboration between Bentley and Filld – a mobile app-based fuel delivery service. So, all the owner has to do is to simply use the app – day or night – and request for some go-juice to be delivered direct to the car.
What's better still is that owners will not need to unlock the fuel filler cap and or identify the car's location as it's all done by Connected Car integration. Filld and Bentley also foresee further benefits from the service such as predictive fuel ordering, whereby the car will be able to order the petrol itself based on fuel level, location and customer preferences.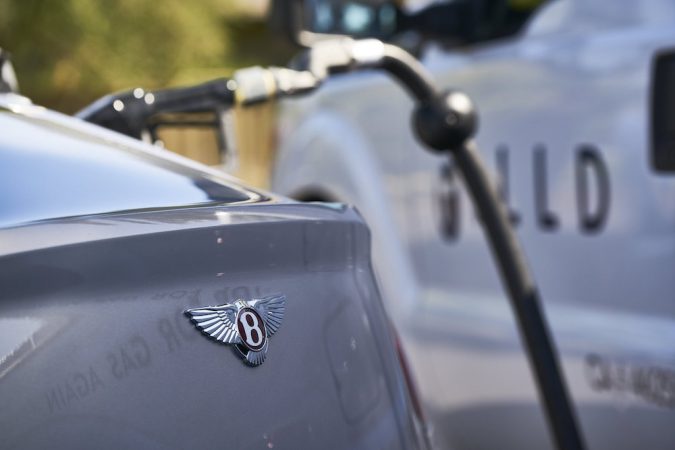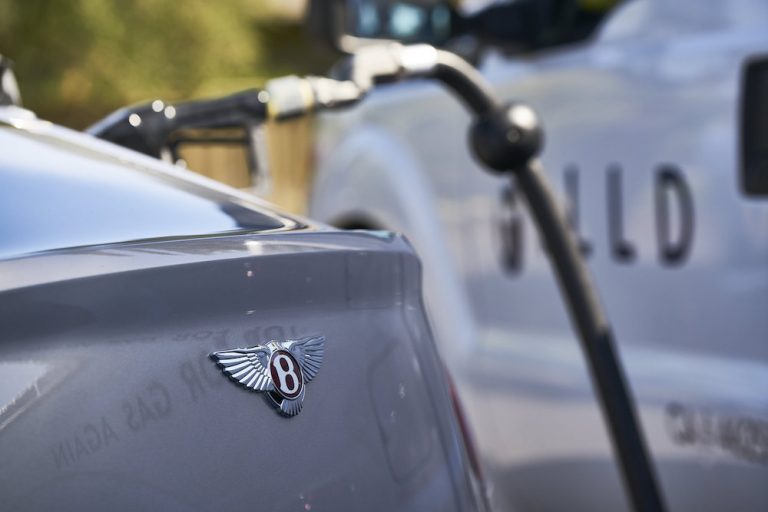 What do they say?
Bentley's Director of Product and Marketing, Christophe Georges, said: "Bentley ownership is about more than just the vehicle – it's the entire luxury experience. We are continuously investigating ways in which to offer our customers tailored, convenient, smart services that afford them the greatest luxury of all: more time. Our Connected Car strategy will continue to expand and innovate in order to further enhance the Bentley lifestyle."
Cofounder and CTO of Filld, Christopher Aubuchon, added: "Filld and Bentley share a vision for leveraging powerful connected car technology – to one day eliminate the need for customers to refuel their cars themselves, removing inconvenience, and giving them more of their valuable time back."
Source: Bentley