Action cameras are an important accessory to have for people from pretty much all walks of life. This is especially true for car lovers as it is a very convenient way to document the various events associated with owning a car and going on drives. For a long time, GoPro has had a near-monopoly when it comes to action cameras but SJCAM has been slowly making its own name in this arena thanks to some really affordable action cameras that are actually quite useable. They have upped the game with the SJ10 Pro which is meant to offer some serious competition to the flagship action cameras from GoPro and other competitors.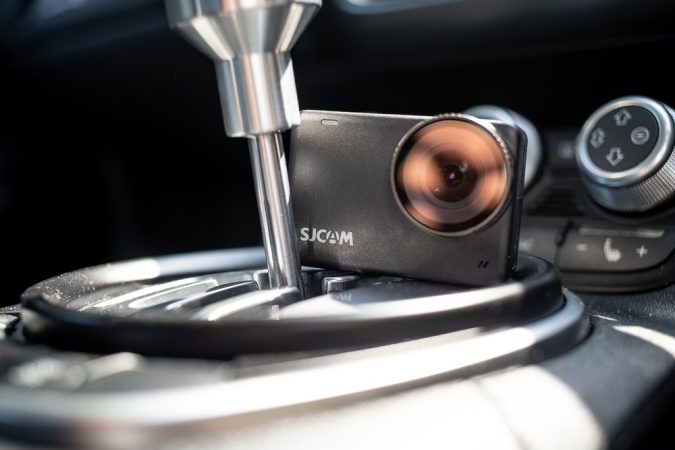 4k Video Recording
We live in a world of 4K videos and even really affordable action cameras these days offer 4K recording capability. However, the affordable ones do so at frame rates that are often less than 25 frames per second. This is where a lot of expertise and technical prowess comes in handy as manufacturers have to pack in the processing power required to record 4k footage at decent frame rates in a compact form factor which can be quite challenging.
SJCAM has managed to do just that with the SJ10 Pro. They offer frame rates of up to 60FPS which is quite excellent but the caveat is that stabilization has to be turned off. With stabilization, the frame rates are limited to 30 FPS at 4K resolution which is still very good and in the same ballpark as some professional-grade DSLR cameras which can cost up to ten times as much while also being a lot bulkier.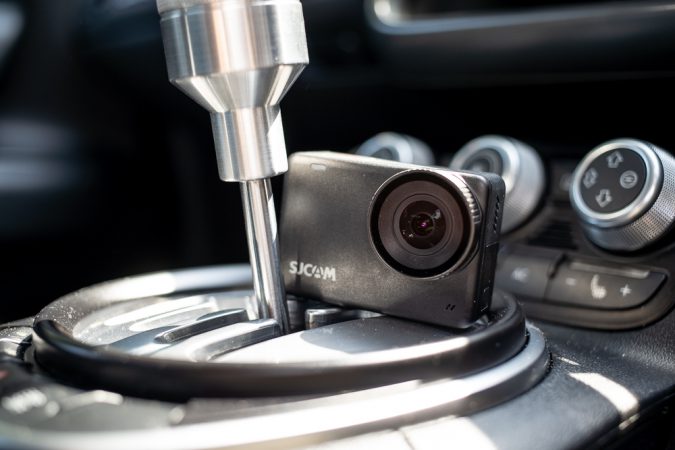 Excellent 6-axis Gyro Stabilisation
The reason GoPro cameras became so popular was because of their ability to capture footage that did not have the annoying lack of stability or camera shake that most phone camera and cheap digital camera footages suffer from.
While digital stabilisation is quite common these days, the true form of stabilisation that will come through for you every single time you use it is a physical gyroscope based stabilisation and the SJ10 Pro features a 6-axis gyro that is quite advanced and it allows this camera to capture really hectic and motion-heavy activities in a crystal clear manner.
This is especially helpful if you are trying to record from a car as it keeps the footage really steady even when the car is accelerated quite vigorously and there are plenty of vibrations going through the camera. Recording steady footage while walking is a cakewalk for this camera making it an excellent option for vlogging as well.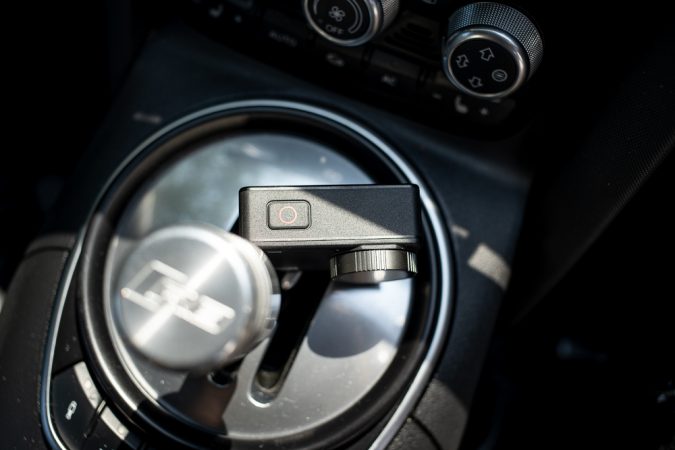 Tried And Tested Hardware
We have all experienced this. Two cameras with the same specifications often produce vastly different results with one device producing footage and capturing images that is of a far higher quality. This often boils down to the exact components used on each and the camera sensor plays a big role in this.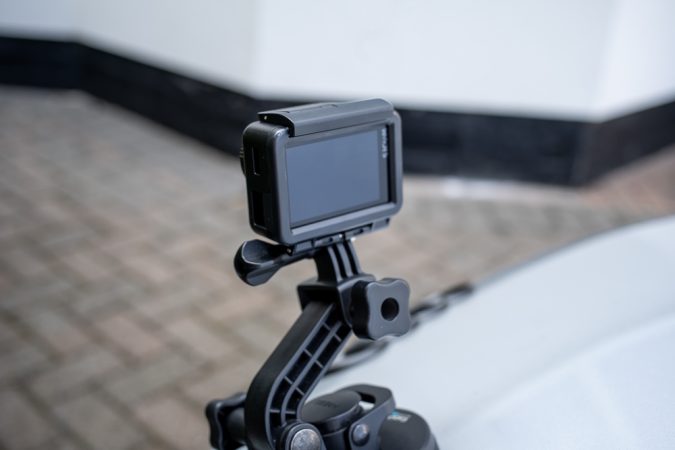 Going for an unknown brand can be a bit of a hit or miss and that is why SJCAM has decided to go with the Sony IMX377 sensor which has been reliably used on some of the best imaging devices in use today.
This sensor allows the SJ10 Pro to capture footage and click images that are well-balanced with near faithful colour reproduction. There are some limitations as this is an action camera but it right up there with the very best action cameras. Here is an example picture below.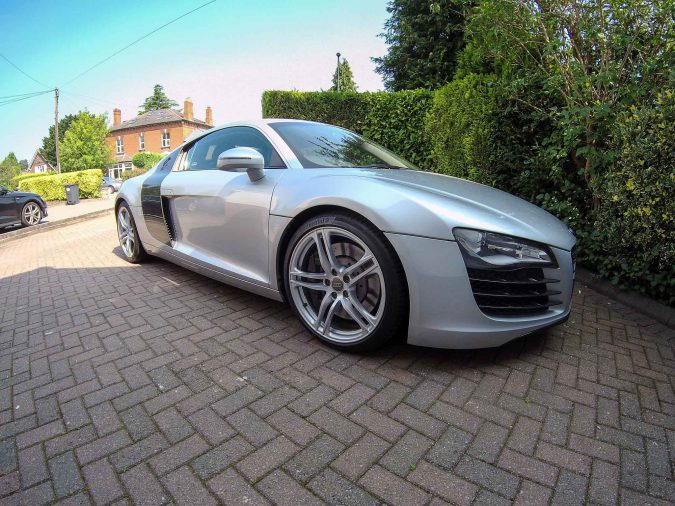 Another important component of any action camera is the battery and SJCAM hasn't cut any corners here either. The 1300 mAh battery allows this camera to shoot footage at its highest setting of 4K60fps for 95 minutes.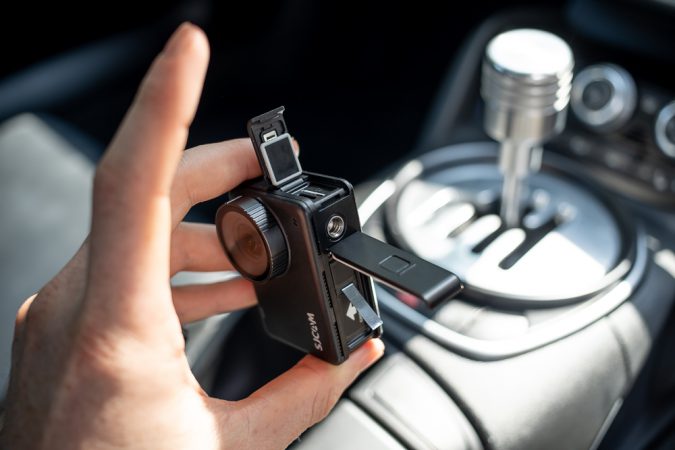 The battery is also detachable which means that you can buy a couple more batteries and get through a normal day of driving or having fun on a trip before needing to charge the batteries up again. The touchscreen at the back is of great quality as well and I had no qualms in operating this camera even when I was on the move.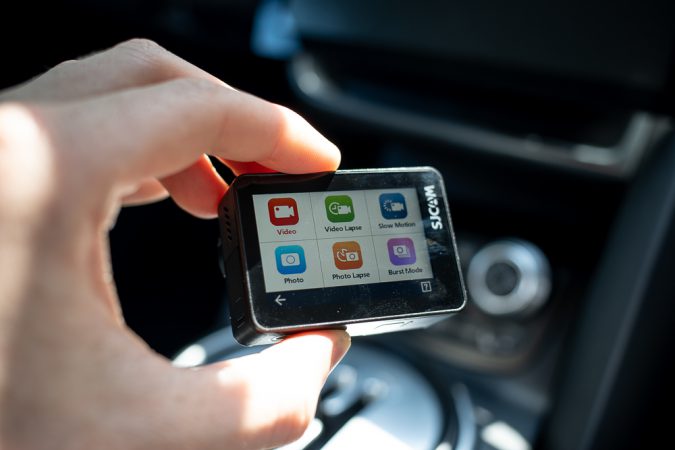 A big criticism of other action cameras is that often, you have to spend a lot of additional money on buying the necessary accessories such as mounts and frames. The SJCAM SJ10 Pro comes with a pretty good collection of accessories inside the box itself and unless you are planning to mount the camera is some sort of a crazy way, you are ready to go right out of the box.
Another cool fact about SJCAM is that their accessories are also quite affordable which means that even if you need addition mounts for a specific need, it won't cost you an arm and a leg as some other brands can. It is worth noting GoPro mounts will fit this camera, if you already have some of these.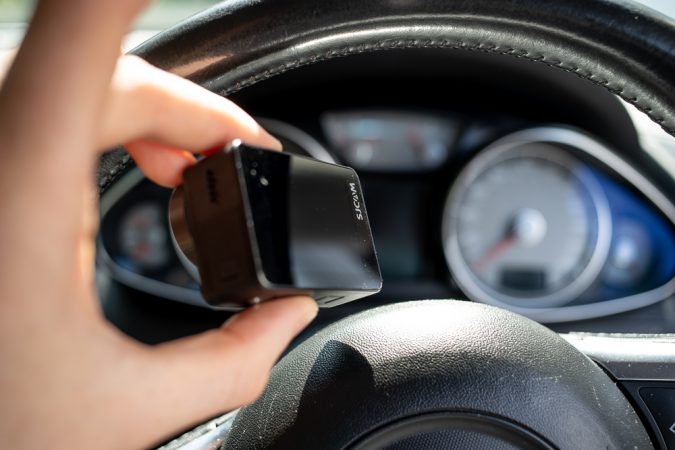 Live Streaming
Live streaming is something that has become common for everyday use.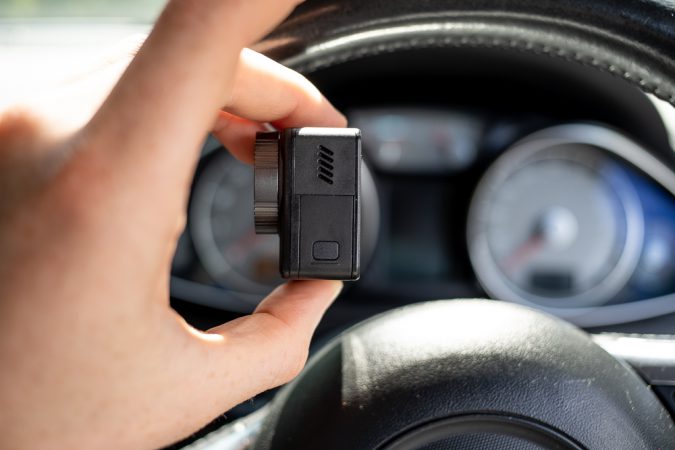 Everyone at some point comes across a situation where they need to stream high-quality video be it for a presentation or streaming a social event for those who cannot attend in person and the SJ10 Pro will let you do that.
The in-built wifi capabilities and seamless integration with your smartphone make it quite handy in this regard. You can edit previously recorded footage as well and post it directly to your social media account all from within the SJCAM app which is quite intuitive and easy to use.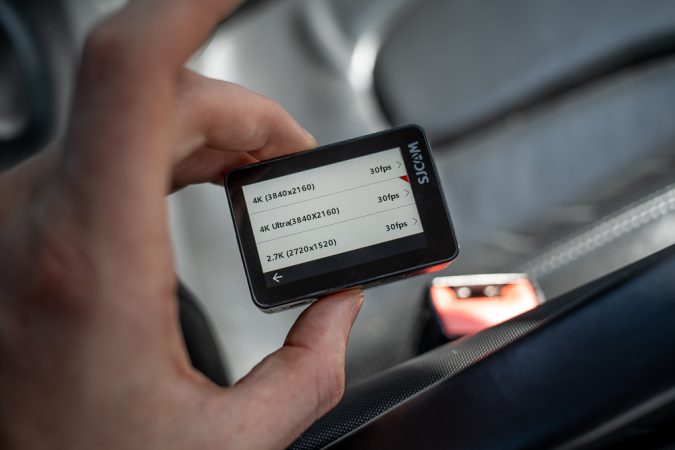 Great Build Quality And Price
An action camera by its very nature has to see quite a lot of action and great build quality is a very important requirement. Thankfully, this action camera is built sturdily enough to withstand the rigours of an active life. It also looks quite clean and polished giving it a very distinguished look in the world of action cameras.
It won't look too much out of place on a dashboard or on a helmet and the clean design without any ungainly bumps or contours makes it quite easy to hold as well. Finally, as is the case with SJCAM products, the icing on the cake is the price which is under £200. That is a lot of features and bang for the buck.
SJCAM SJ10 Pro Test Footage