Action cameras have gained immense popularity in the last few years as more and more people have started vlogging, shooting drone footage, recording their adventures, or simply using it as a dashcam. Until recently, GoPro was the name that went together with action cameras as bread goes with butter. With GoPro, you get dependability, quality and a plethora of features but all of this comes at a premium price. There have been many cheaper alternatives for the GoPro available for some time now but can they compete. SJCAM, slowly but surely became an affordable alternative to GoPros if you were willing to forego some of the more high-end features available on a GoPro.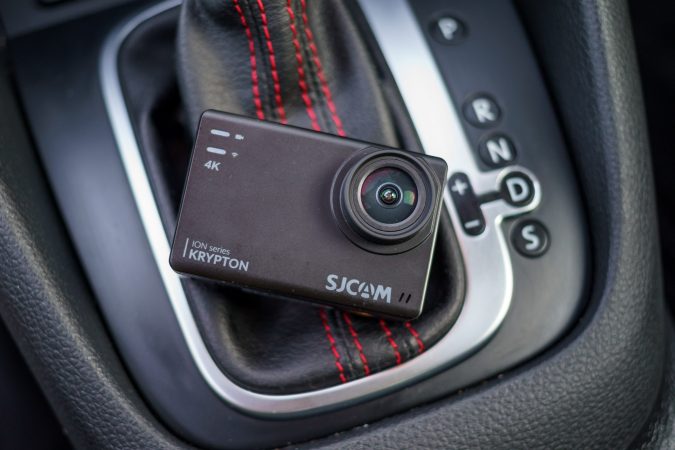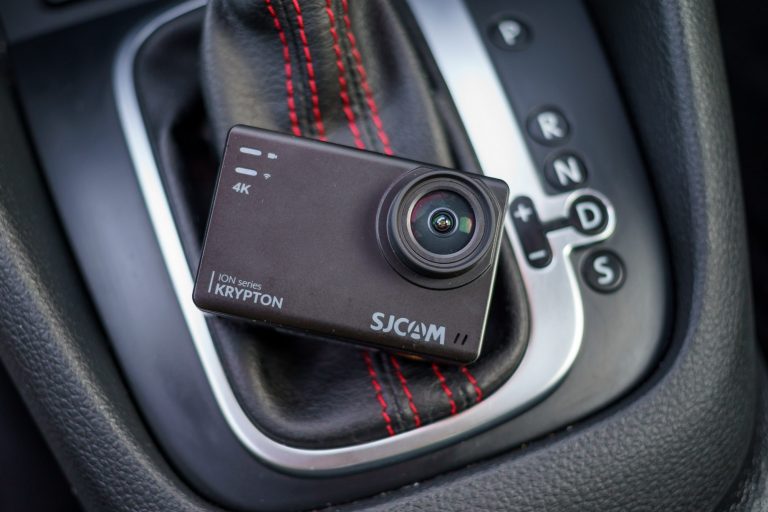 The SJCAM Ion KRYPTON is an action camera that actually improves upon this where the price is low but it is still feature-loaded enough to challenge some of the higher-end models from GoPro like the Hero 7 line-up. Let us take a closer look at the SJCAM Ion KRYPTON and see if it is worth buying.
Great Feature-set And Decent Build Quality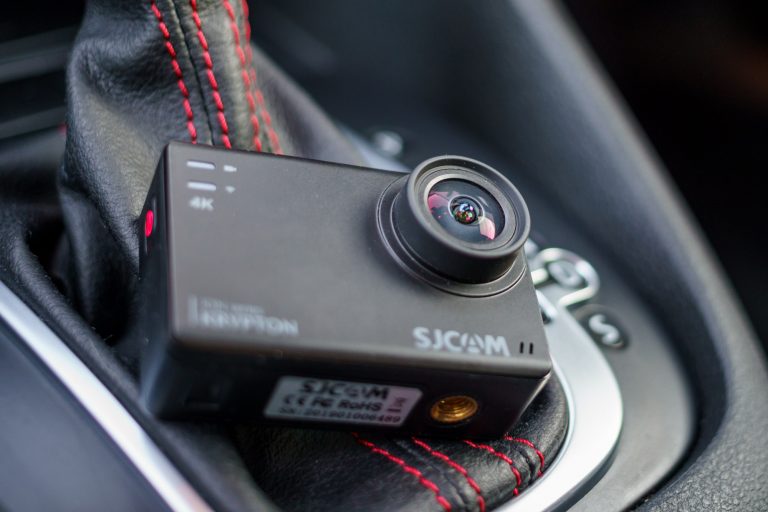 On paper, the SJCAM Ion KRYPTON is very feature-rich. It supports Native 4K at 30 fps, 2.7K at 60 fps, 1080p at 120fps, and 720p at 240 fps. Looking at the actual camera, it features a 2.33-inch touchscreen at the back, a couple of LEDs in the front, a flap covering the USB port on one side and a button on the other side that powers the camera on and off and changes mode. The touchscreen is a joy to use as it is surprisingly responsive. The interface is quite user-friendly and getting the camera set up just the way you want is quite easy even without going through the user manual.
The action camera comes with a waterproof housing, a few mounts, a USB cable, and a lens cover. You would need to purchase a separate mount if you plan to mount it on a dashboard or the handlebar of a motorcycle etc.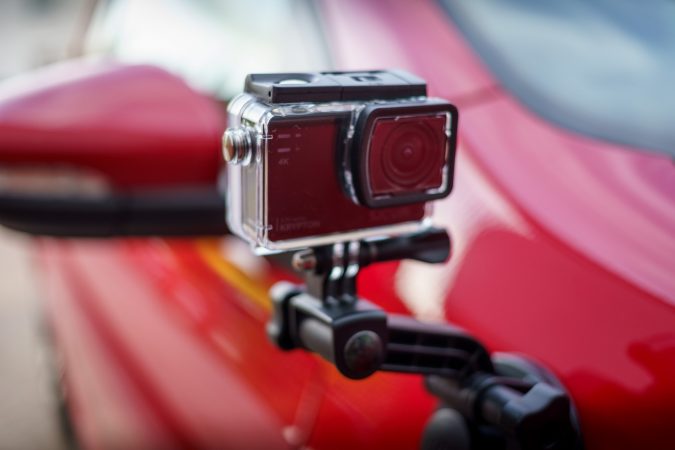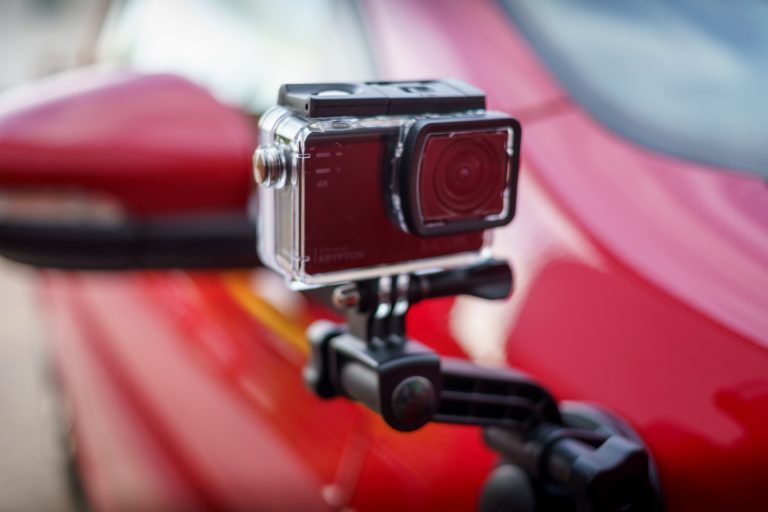 The waterproof cases of recent times come with a special back panel that allows you to operate the touchscreen even when the camera is safely secured in the housing. However, it is worth noting you can't use the touchscreen once in the casing with the SJCAM. It is no major problem. Just make sure you have things set up before you put it in the case.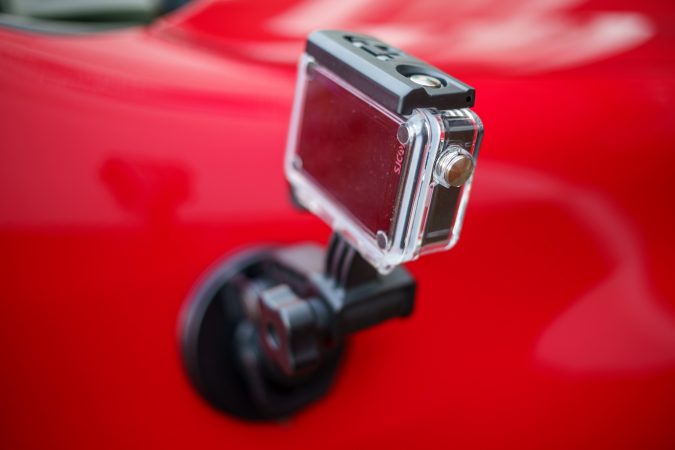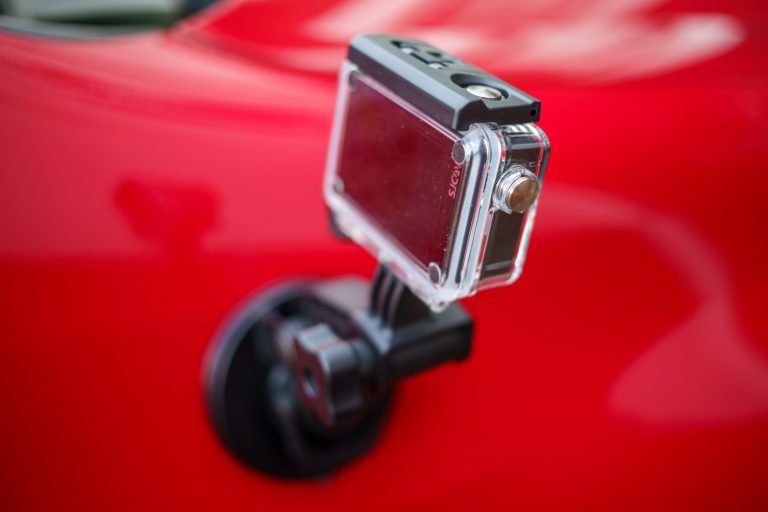 It does its primary job of keeping the moisture out quite well. You can attach this camera with the housing to the outside of a car or a bike on a rainy day or take underwater footage without any fear of water-damage up to a depth of 30 metres. Very impressive.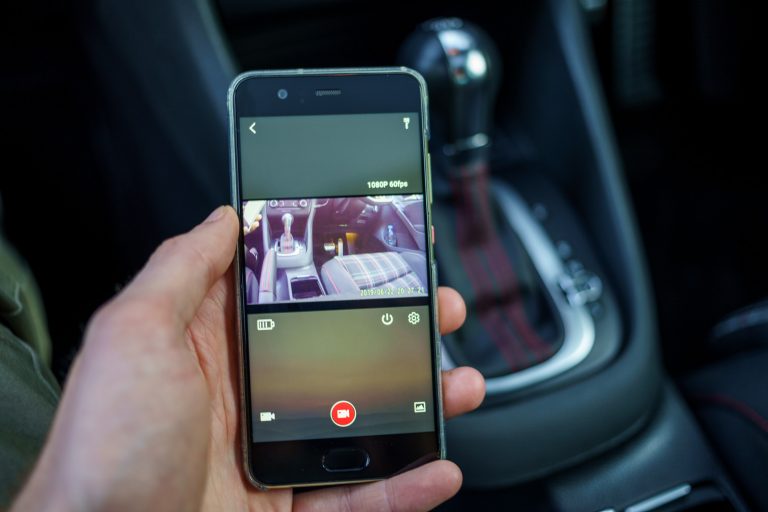 There is a way around the lack of physical controls by using a wireless remote or a mobile phone connected to the SJCAM Ion KRYPTON whilst the camera is in the waterproof case. Coming to the app, it is quite handy to check the footage you have captured, use the larger screen of a phone as a viewport, and for making changes to the settings.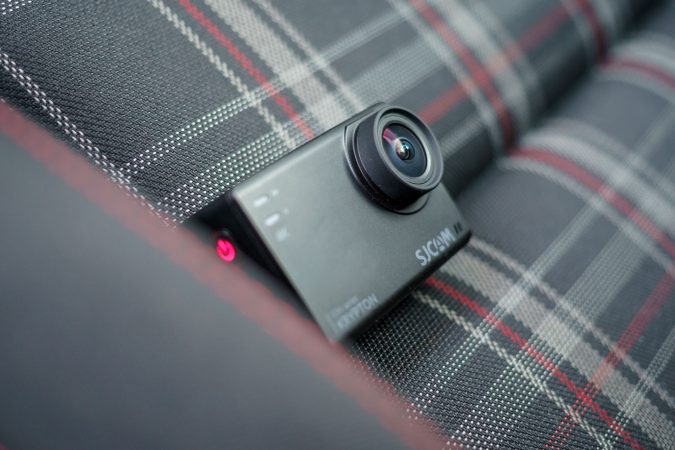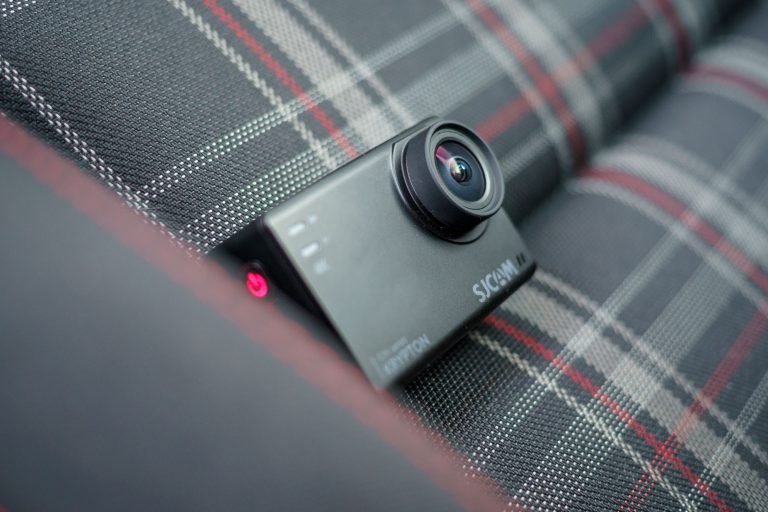 It comes with a 1200 mAh battery that lasts about 90 minutes which is on par with what is offered by the best action cameras.
Performance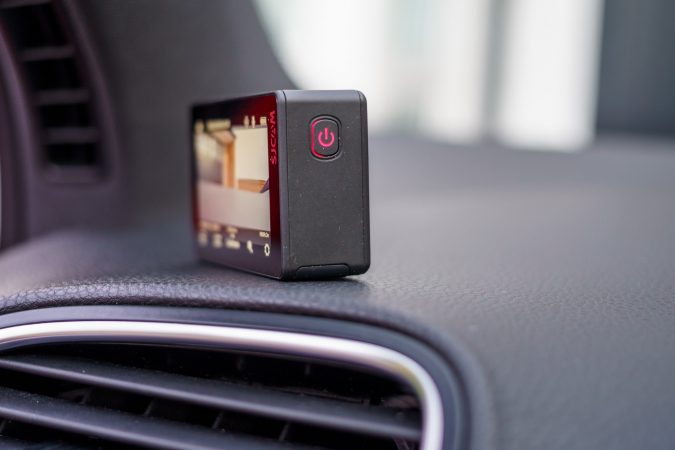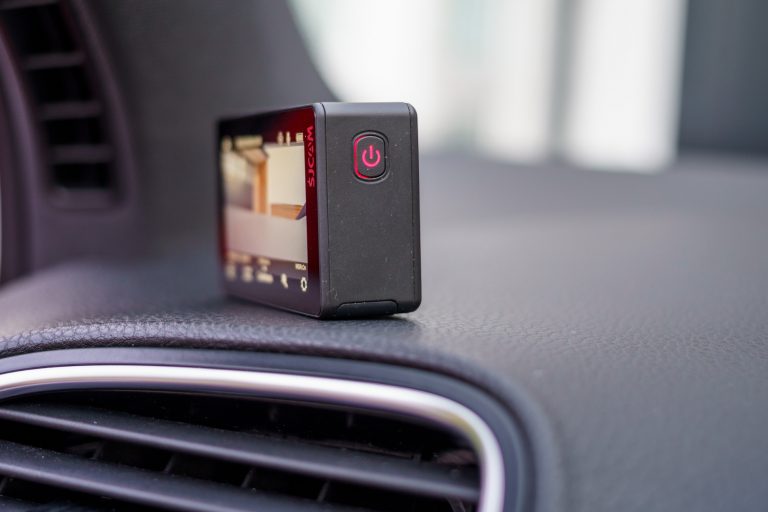 This is often the biggest question mark when it comes to affordable action cameras but the SJCAM Ion KRYPTON fares quite well. It has its shortcomings but for the price is an excellent option. Let us elaborate. The quality of the video captured by this action camera is quite good. The white balance is great and there is a minimum amount of overexposure. Colour reproduction does feel a bit over-saturated at times, but you might find it brightens up your image slightly.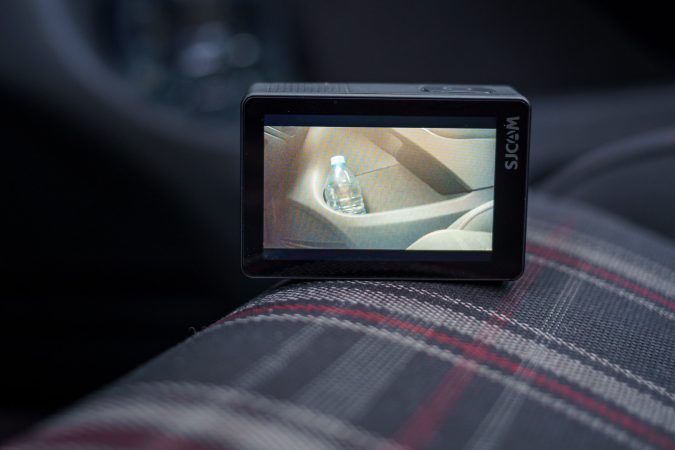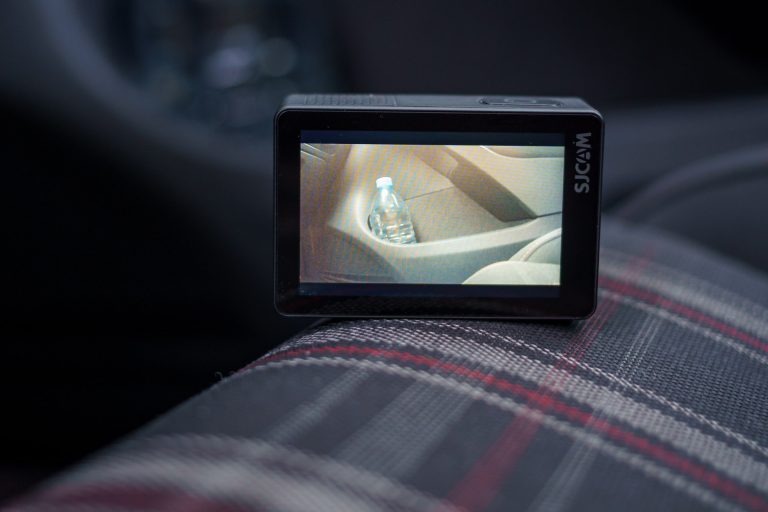 It is accurate most of the time but is off the most when it comes to skin tones. These can always be fixed with a firmware update though.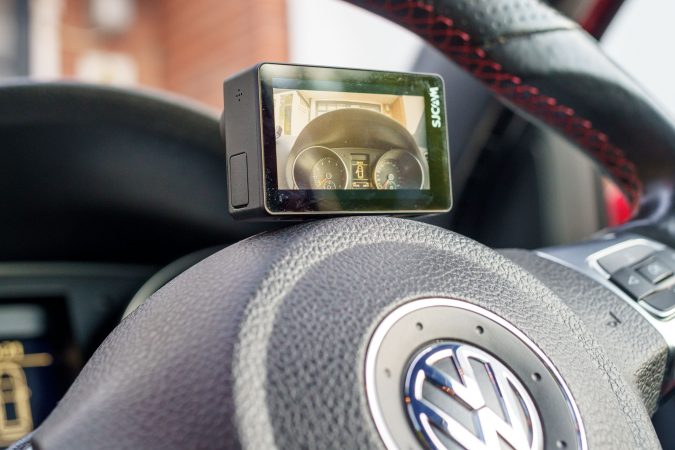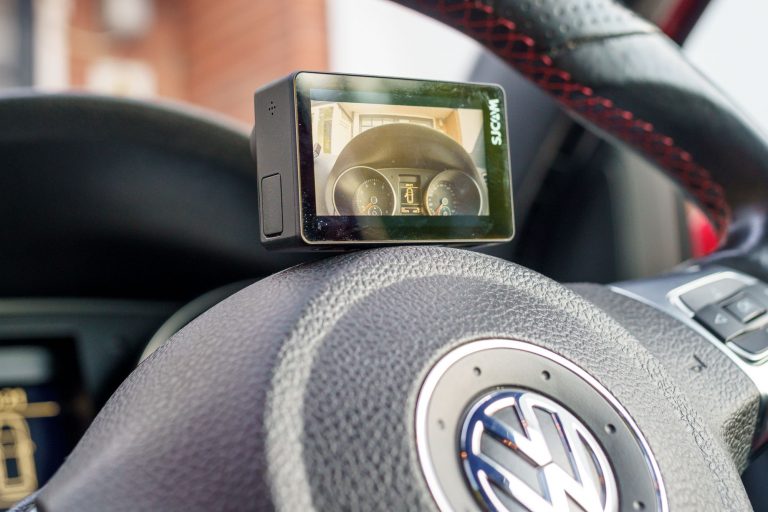 This action camera comes with EIS or Electronic Image Stabilisation and while it works quite well, it still has a long way to go to be in the same league as the stabilisation offered by GoPro. The footage is generally quite smooth when walking, but extreme movements like running are to much. Overall, a great performer with room for improvement when it comes to EIS. The quality does suffer quite a bit when used inside the case especially when shooting into the sun as there can be a bit of flare that can be picked up. Edge to edge sharpness and tone reproduction is great under most circumstances. Fish-eye distortion is also well controlled even at the full 170° wide angle setting.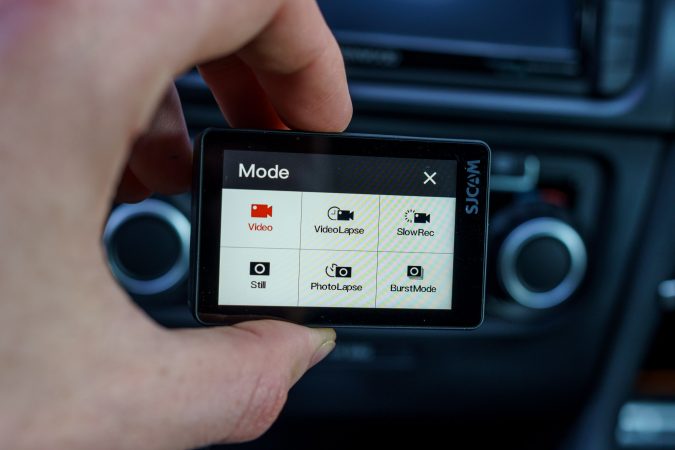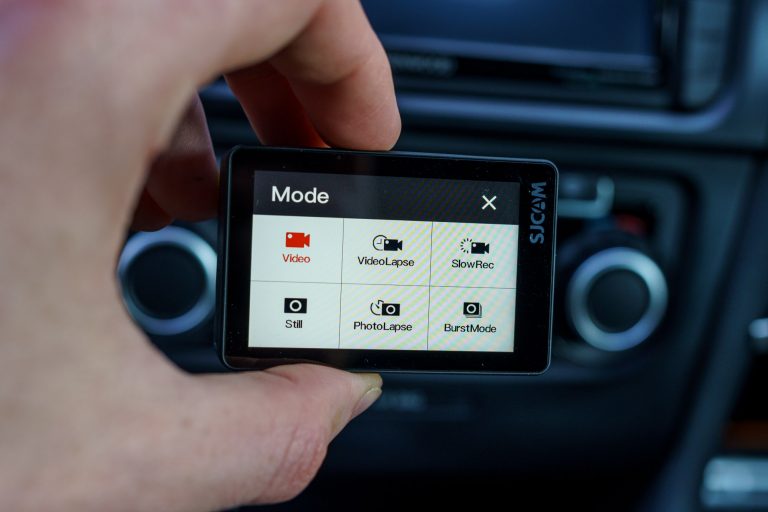 Still images, however, aren't quite that great but well within the quality that you would get from action cameras. Audio quality is quite impressive though. Outside the case, it does pick up wind noise but otherwise, there is enough depth to the audio to be very useable without the need for an external microphone.
Verdict
The SJCAM Ion KRYPTON is an impressive action camera for the price and surpasses expectations in most areas. If the waterproof housing was slightly better, allowing touch control it would have made this the complete package. The videos captured by this action camera are excellent and well worth looking into if you are looking for an affordable action camera that can still produce very useable footage. The affordable price range means that this camera can be chucked in places where there is a chance of the camera getting damaged. It is also perfect if you are just looking for a decent dashcam or a second or third camera alongside a GoPro to add more nuance to your videos.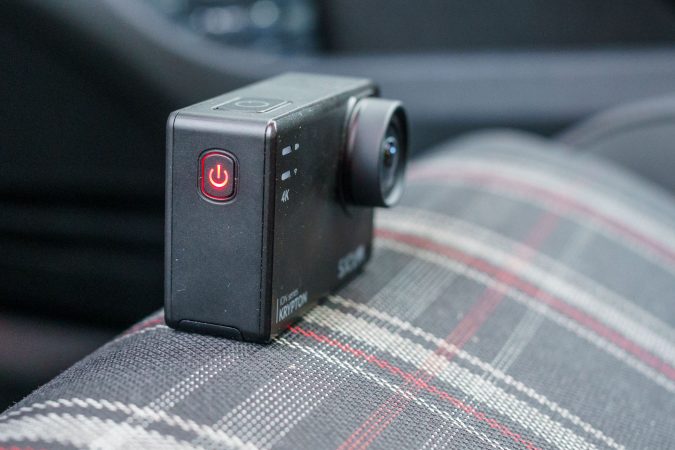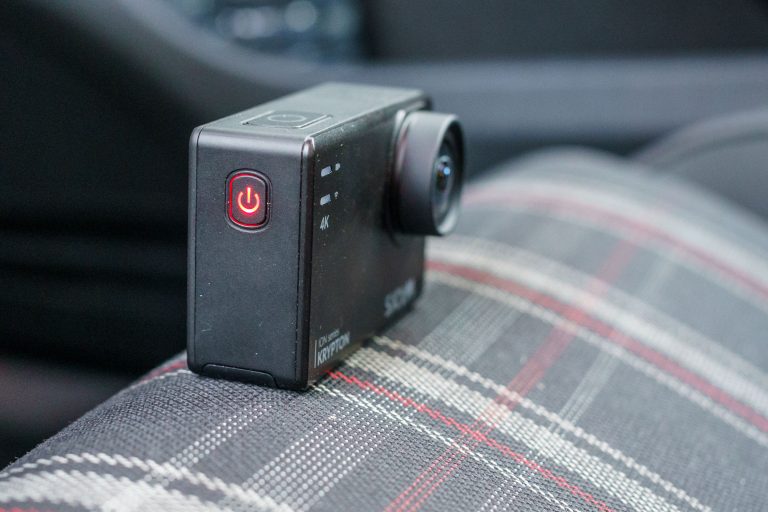 So, should you buy it? It depends on what you are looking for. If you can accept a bit of compromise in quality or if this is the first action camera you are looking to invest in then the SJCAM Ion KRYPTON is an excellent option. It punches well above its weight an well worth a consideration if you are on a budget.
More Pictures