The Skoda Octavia, a car most people would associate with a taxi and bad driving, even the slightest mention of the word may cause some troubling flashbacks. However, just because the bad driver's community have seemingly chosen the original Octavia as their flagship model, doesn't mean the car itself isn't any good. In fact, the Octavia 1.5 TSI was the WhatCar? Family Car of the Year 2019 overall winner!

New Breed Of Octavia's
Now off the back of this success, Skoda are introducing some brand-new SE Drive models to their range of Octavia's. These can be specified in either hatch or estate forms. You are actually offered a little variety when it comes to choosing your engine (All of which have DSG transmission available), with your options spanning between two petrol and one diesel.
The range starts with the smallest engine of them all, a 1.0 TSI petrol unit with 113bhp. Moving up from there, a more powerful 1.5 TSI petrol unit with 147bhp. The sole diesel unit is a 1.6 TDI with 113bhp, capable of 56.5 – 49.6mpg on the WLTP combined cycle (example from the SE Drive hatch with six-speed manual transmission).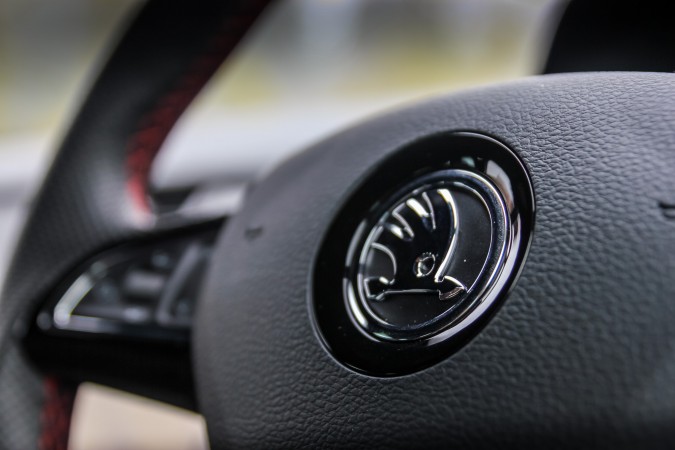 How About Features?
As with all new cars now, they wouldn't be complete without a set of their own 'in car' technology. All SE Drive models will have Amundsen navigation with integrated wifi, rear parking sensors, cruise control, driving fatigue sensor, driving mode selection and driver personalisation. All these features make the Octavia SE Drive one of the best value cars within its price bracket.
In terms of privileges for the inhabitants, the SE Drive model comes with electrically adjustable and heated mirrors, a three-spoke leather multi-function steering wheel and dual-zone air conditioning with humidity sensor and control. Finally, for an added sprinkle of mystery, in a strange but useful Skoda tradition, there is also an umbrella under the passenger seat.
A Lot Of Bang For Your Buck
The Octavia SE Drive is available to order now across the SKODA retailer network. Prices range from £20,155.00 for the 1.0 TSI hatch model, rising up to £24,715.00 for the 1.6 TDI DSG model.