The Skoda Vision E concept is the Czech carmaker's preview of what you can expect to be seeing on the road by 2020. The concept model has been revealed ahead of its official unveiling at next month's Shanghai Motor show.
Based on the Volkswagen Group's MEB platform, the Vision E is Skoda's attempt to offer a genuine rival to the Tesla Model X, whilst undercutting the California-based company on price.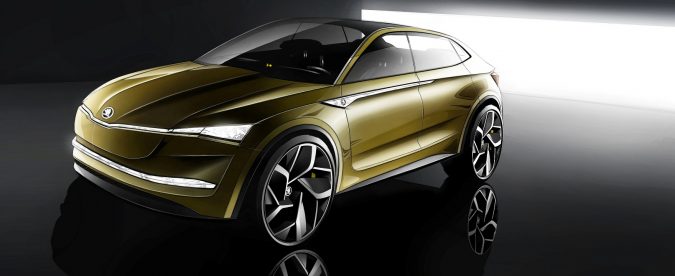 New Tech Gives Range And Power
Contained within the chassis is an all-new lithium ion battery pack, this feeds power to the two motors mounted on the front and rear axles, this gives the Vision E all-wheel drive. Total power output is confirmed to be around the 300 bhp mark, all this capacity and power translates into a top speed of 112 mph and a range of up to 311 miles.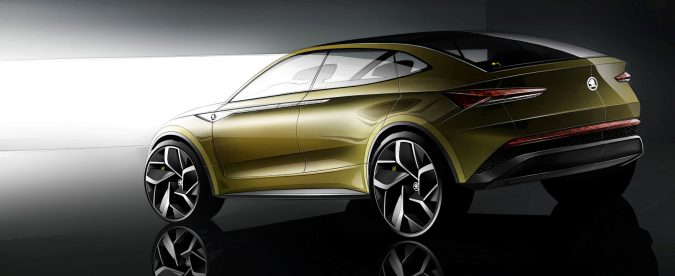 The large amount of batteries and tech contained within the chassis of Vision E also means that it's a full sized five–door SUV, measuring in at 4.64 metres long and 1.92 metres wide puts it on a par with Skoda's Kodiaq SUV. While the concept is a strict four seat only, expect the production version to accommodate a full five-seat cabin as it starts hitting the streets in 2020.
Autonomous Ability
Skoda has also used the Vision E concept to showcase its autonomous driving technology, the concept achieves the requirements for level 3 autonomous driving; autopilot mode is available for use on motorways, it can also operate independently during heavy traffic, including overtaking manoeuvres.  This level of autonomy is achieved by a system of sensors and cameras built into the bodywork of the car; you can even leave the Vision E to search for a parking space independently, once a suitable space is found, it will then park itself.
Has Skoda conceived a genuine cut-price rival to the Model X? let us know your thoughts in the comments.