Conbrov T17 1.5″ LCD HD 1080P Dashcam
Have you ever shopped for dashcams and thought to yourself, that's too obtrusive? While I personally don't find larger dashcams to pose a real issue, I can see the appeal of a smaller model. It's easier to conceal, and it'll attract less attention when your car is parked. In some cases, if your car has a small windscreen, a dashcam can even be quite intrusive and distracting.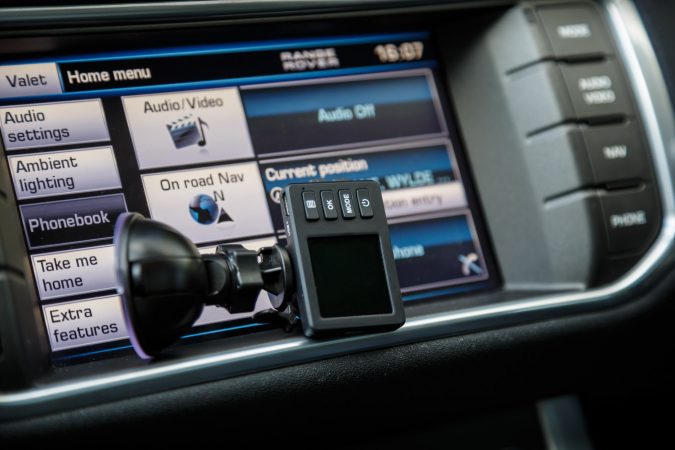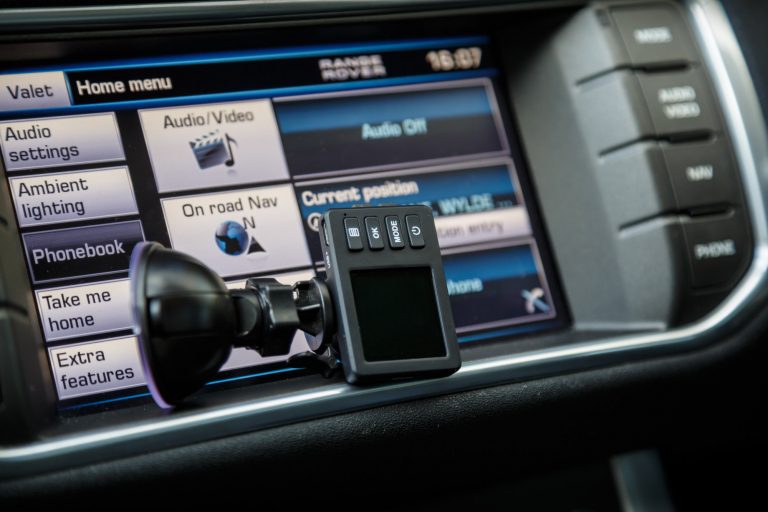 Thankfully, Conbrov has responded to this problem by designing a diminutive dashcam. Cue the T17, which is quite literally a lens with a camera body stuck onto it.
Initial impressions
It does have a solid presentation, as the camera comes in a box with multiple sleeves. When opened, you'll immediately find the camera itself. All the accessories are tucked underneath the packaging sponge, with everything you need.
It includes a USB-A to Micro USB-B connector, a microSD card reader with a USB-A connector, a 12v cigarette lighter power adapter, a ball head windscreen sucker, a small pin, and documentation. You may notice that while there's a microSD card reader, no microSD card is provided. You'll have to supply your own.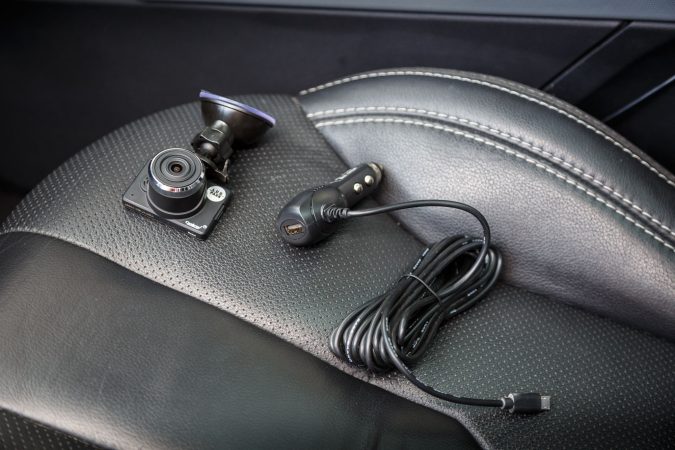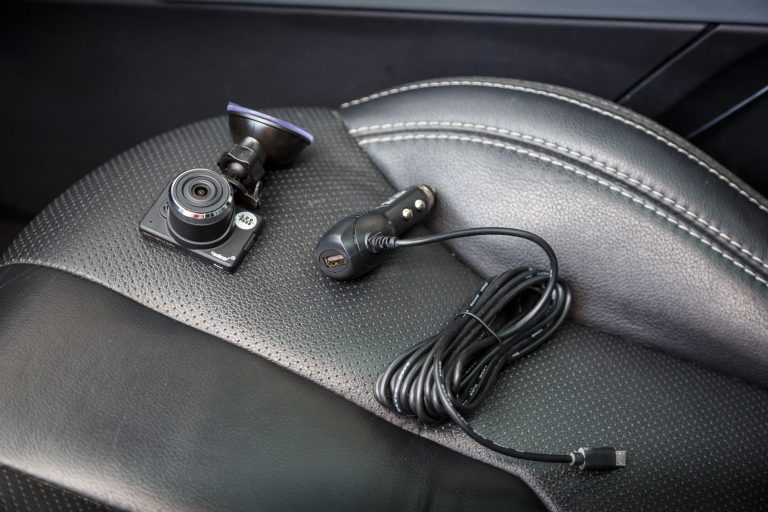 However, there's no denying the fact that the TL17 is absolutely tiny and fits snugly into your palm. It's mostly made from plastic, but the build quality is ok. The chrome ring wrapped around the end of the lens is unnecessarily ostentatious though, and may attract the attention of opportunistic thieves.
It's 2″ in length, 11⁄4″ in height, and 1⁄4″ in breadth without the lens, and 11⁄4″ with it. You'll find a 1.5″ colour LCD screen on the back, with four control buttons to the side of that screen. These are the menu, select, power and mode buttons. A small LED screen indicates the current status.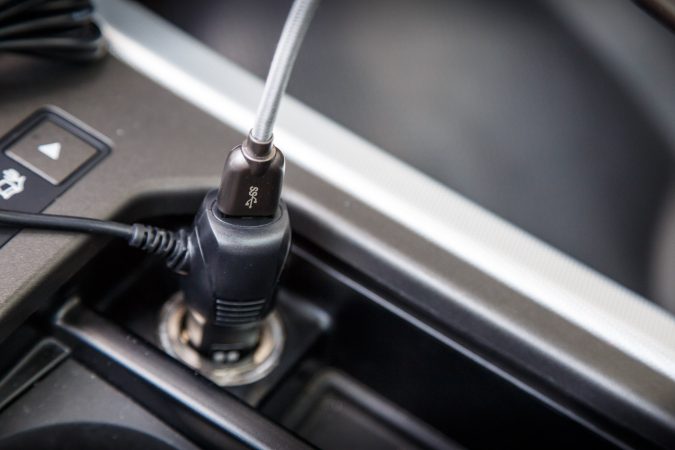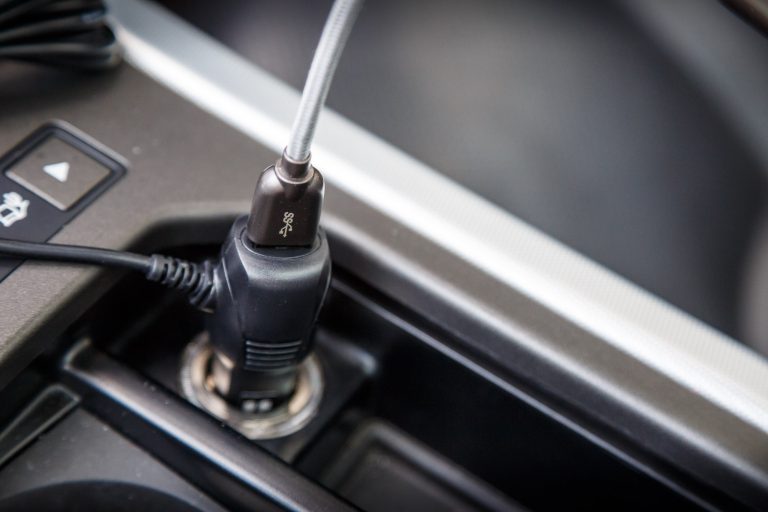 You'll find two more buttons on the right of the camera for menu navigation. The microSD slot is located at the left, while the top has the quick release mount and micro USB port. There's a reset hole on the bottom, which is what the included pin is for. The microphone and speaker are located at the front.
The power adapter cable is 11 feet long, which should be able to cover the length needed for cable routing. There's also a built-in rechargeable battery that has a tiny capacity. You can fit a 32GB microSD card at most into the camera. The mount is also pretty small.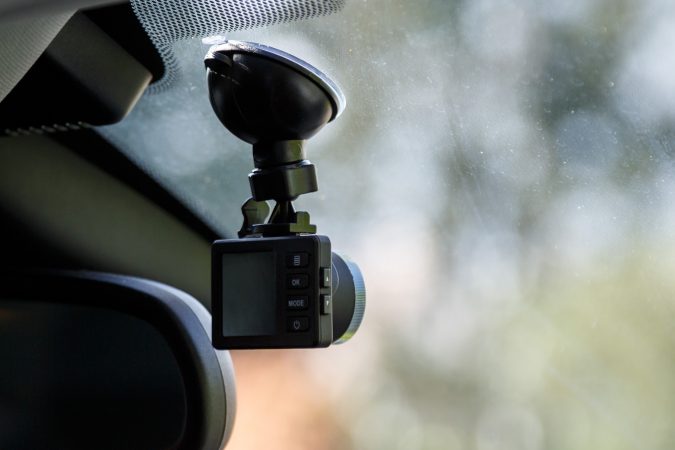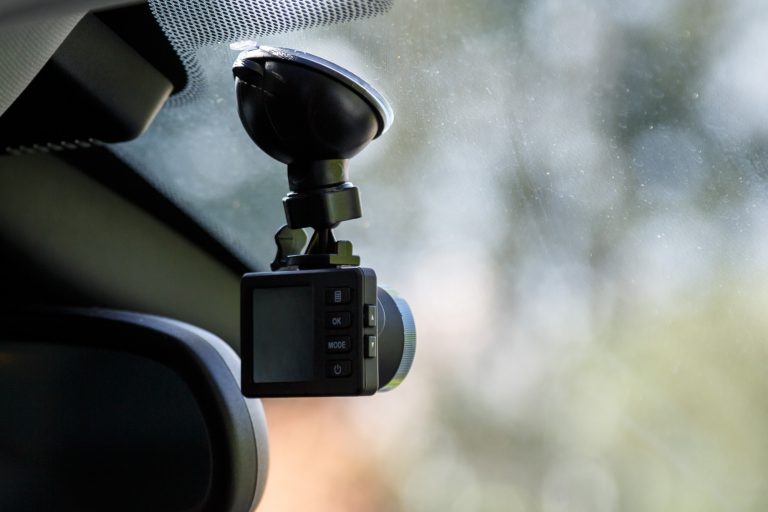 The camera does have features that you would expect a regular dashcam to have. These include record upon booting up, loop recording, shock detection and footage locking.
Practical experience – Smallest Dashcam
Setting up the camera is incredibly straightforward. Just mount it on to your windscreen, route the cable and connect it to your car's 12V socket. When you turn the ignition on, the camera should immediately boot up and begin recording. You can easily configure applications like the date, G sensor sensitivity, loop record segment lengths, exposure and audio recording in the menu.
What's important is how the camera performs, and you can see in the footage below, it responded well in daylight. The British weather was surprisingly good, with beautiful, clear skies. The T17 records in full HD through a 110-degree wide-angle lens. Nevertheless, I didn't find the recording to be particularly remarkable.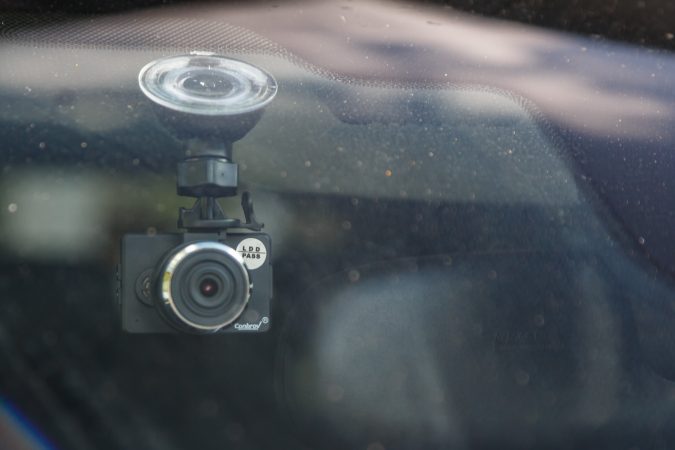 The quality here is rather modest. You can see a lot of chromatic aberration which is the purple and green fringing, especially in sunlight. The footage is grainy and oddly soft for 1080p. That said, the dynamic range is decent with good contrast, and the colours are neutral.
Fortunately, the night time footage is not bad. When it's well lit, it's pretty much what I described above. When the luminance dips below a certain level, the camera switches to night vision mode. This means it begins recording in monochrome, encouraging lots of contrast, which can boost clarity.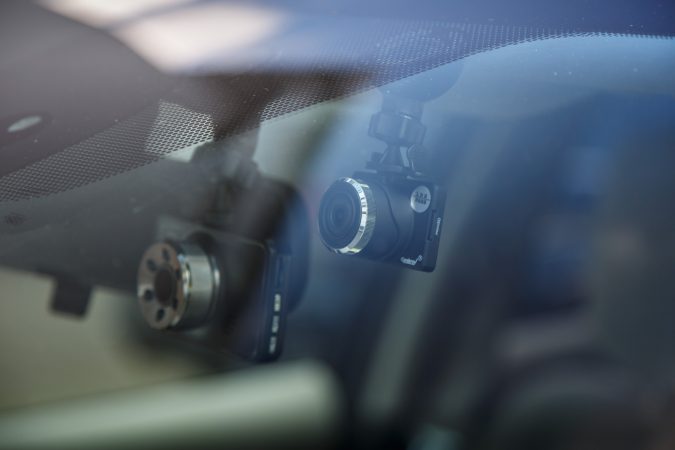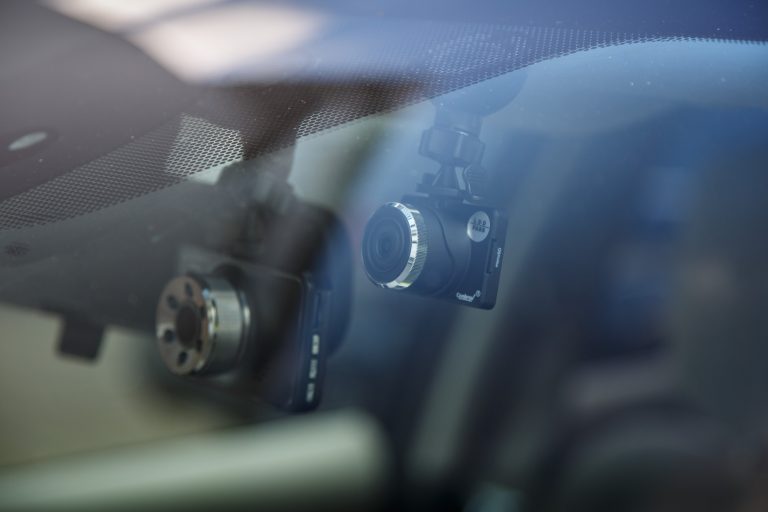 Regardless, the videos are peculiarly soft when you consider that it's in full HD. It looks to me to be more in line with 720p rather than 1080p. That said, it's definitely useable and presentable for insurance claims or evidence. It also adjusts to different conditions by using the right exposure.
Verdict
On Amazon UK though, you'll find it currently selling for £40. At this price, if you want a tiny fully HD dashcam with a screen and buttons, the T17 may be your only option.
Smallest Dashcam – Test footage