Angelbird SSD2GO PKT 256GB
Are you a creative professional? If you are, then you've no doubt tried to find a robust storage solution at some point. A few years ago, you may have opted for some sort of high-capacity hard drive. But now, solid state memory prices have fallen enough for portable storage to be a cost-effective and dependable solution. And now I can recommend the new kid on the block: the Angelbird SSD2GO PKT.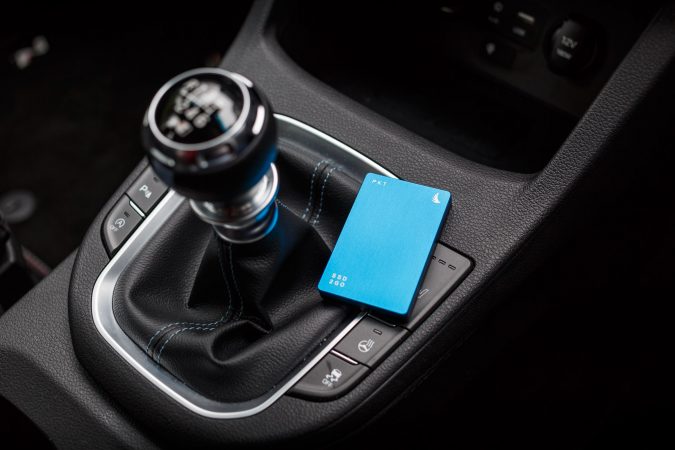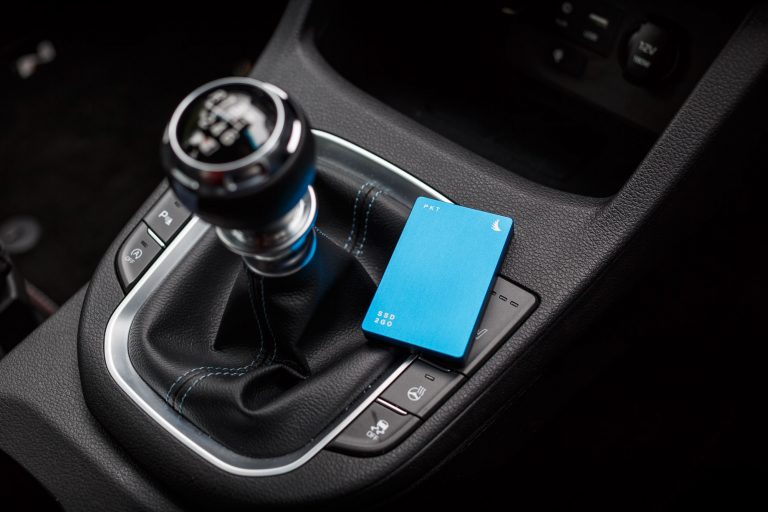 Initial Impressions
Perhaps you've never heard of Angelbird before, but they're an Austrian company that has been around for over half a decade. Their storage solutions are their most well-known products and have received positive reviews in the past. In fact, the SSD2GO PKT is the third variation of their ultra-portable SSD offering, and it seems promising.
It comes in a simple box with a window to preview the contents. There's a variety of hues to choose from: silver, blue, orange, silver-grey, gold, pink and red, which are two-tone with a black rear. It has a USB-C port at the top.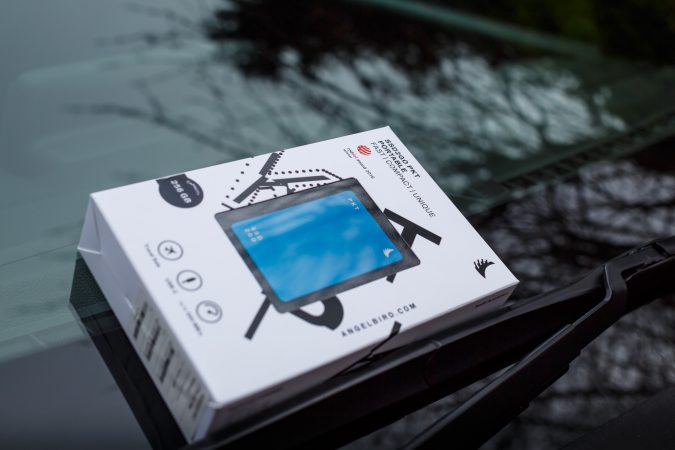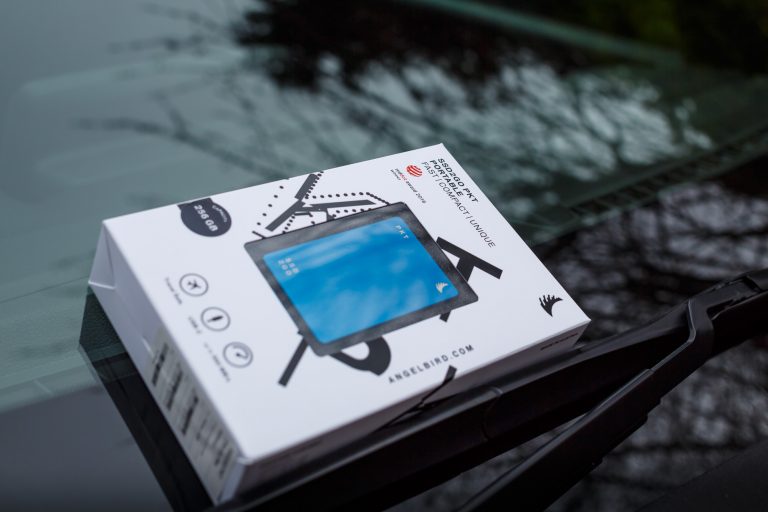 Open the box, and you'll find that the SSD2GO PKT sits neatly inside a cutout within the sponge. Remove that sponge, and you will find not one but two cables, a USB-C to USB-C cable, and a USB-C to USB-A cable. There's also an activation code for registering the warranty and a few free software licences.
When you pick up the SSD2GO PKT, you'll begin to wonder if it's hollow inside. Tipping the scales at approximately 50 grams, it's an absolute featherweight but remarkably well-built.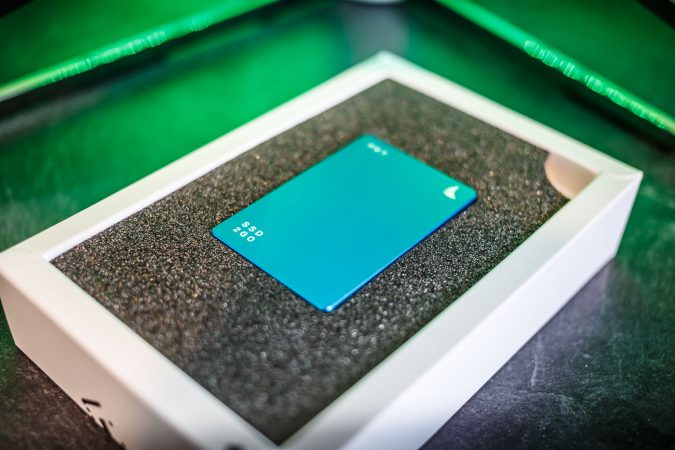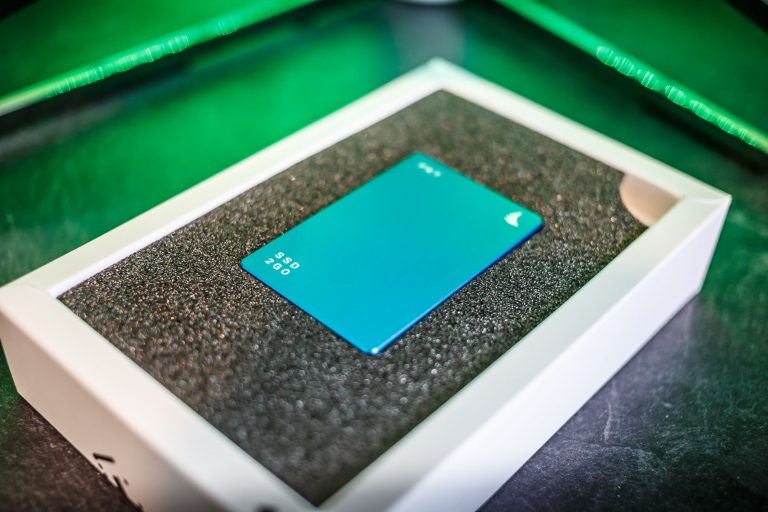 Anodised aluminium is the magic ingredient here. There are a few tasteful engravings on both faces of the SSD. For the amount of storage and performance it packs, it's ridiculously tiny. It fits inside my palm and will leave plenty of room in your pocket.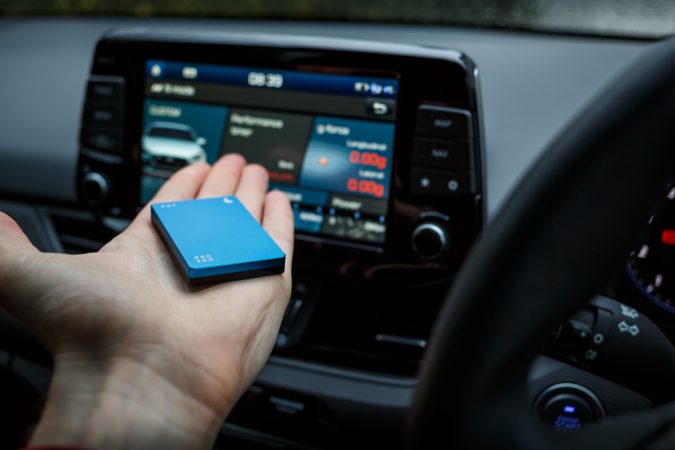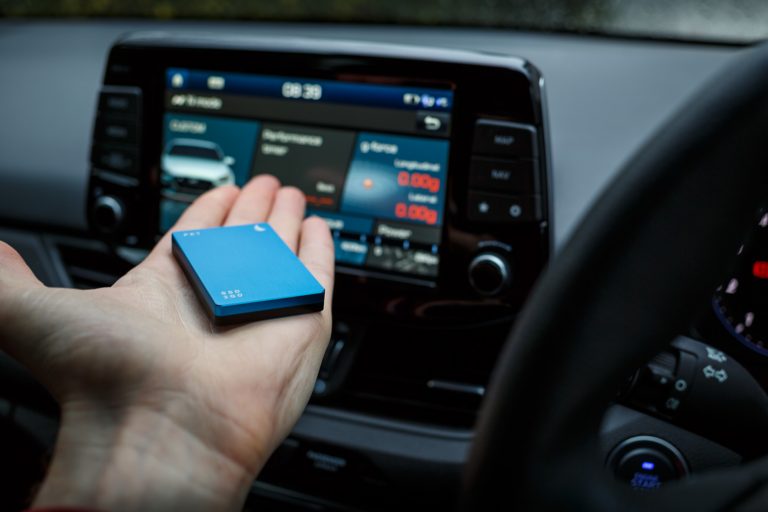 Practical Use
There are a few noteworthy features that Angelbird highlight on their product page. The simplest and perhaps most brilliant of all is 'Solid Connect'. Sounds convoluted, but it's just a recessed USB-C port that the cable head fits inside. And it works! There's little give once you plug the cable in.
Other than that, it also comes with native TRIM support, which should minimise performance degradation over time. The case is also dust, shock, water and extreme temperature resistant with X-ray plus magnetic field proof. It also includes 'Stable Stream', which guarantees a stable reading and writing performance in situations with high input/output operations per second.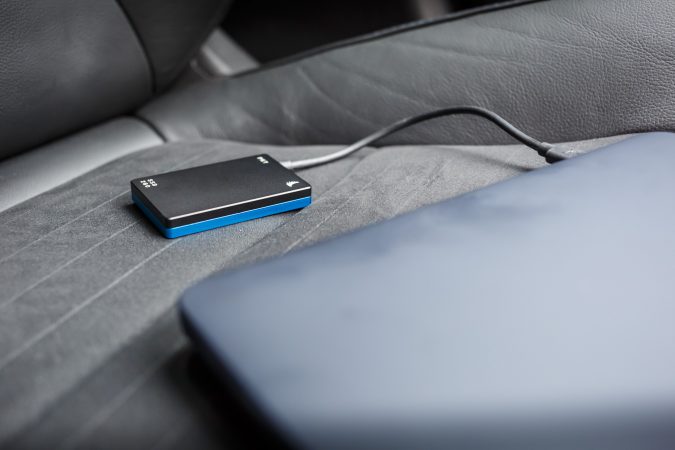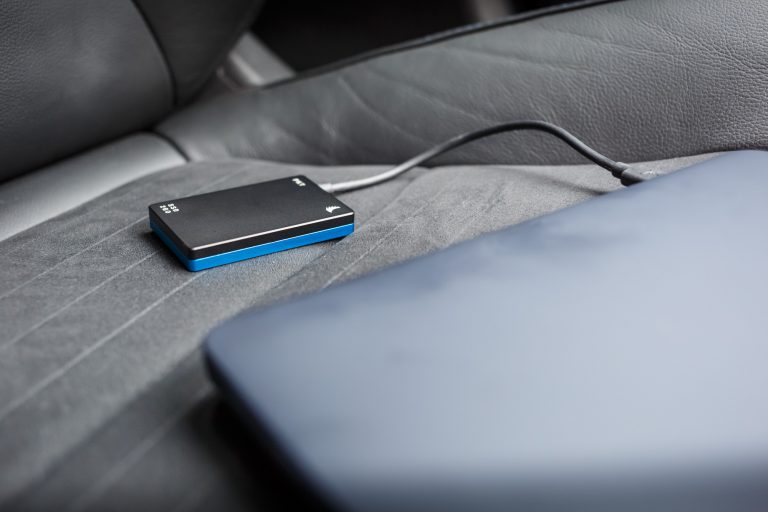 That incredibly small and lightweight chassis becomes all the more astounding when you plug it in and transfer files. I used it to move numerous videos and photos off my MacBook, and it blitzed through file after file.
Of course, that ludicrous pace depends on the port you use. But being rated at 560 MB/S read and 460 MB/S write, it's quite remarkable. It's not the fastest portable SSD out there, but for a size to performance ratio, it's definitely up there. If you want the technical details, the folks over at Notebookcheck pitch this little gadget against many comparable portable SSDs with succinct results.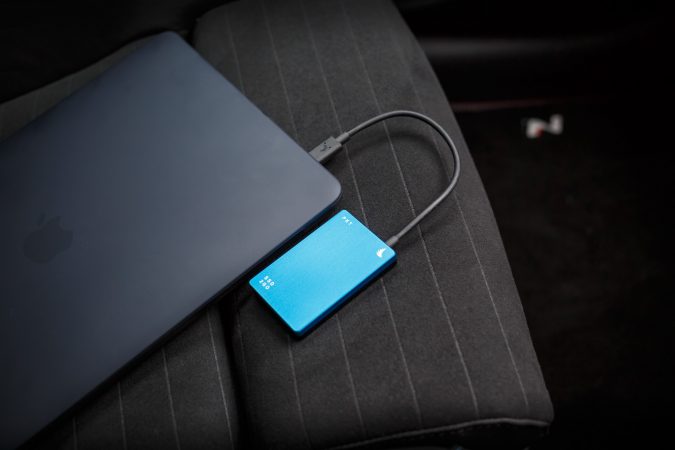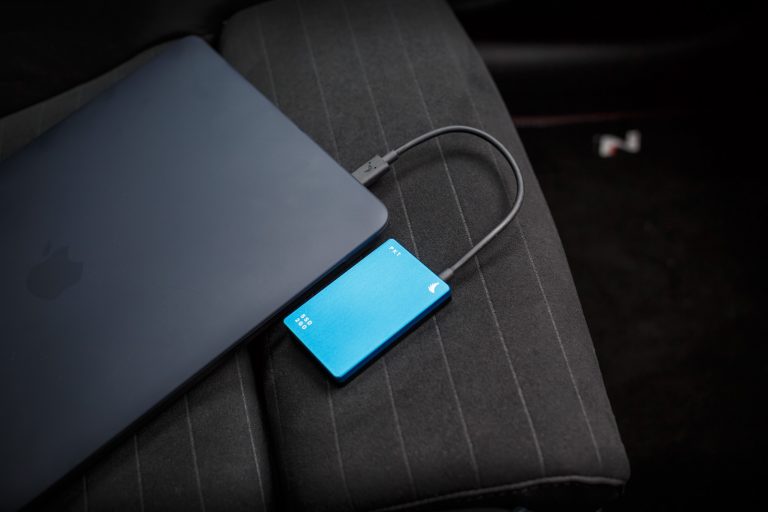 A purely objective and technical standpoint would be undermining the SSD2GO PKT's practical performance though. Because it's so fast with a brisk access speed, I didn't find it necessary to copy files out to work on them. I could just edit content right out of the SSD itself. This effectively doubled the storage capacity of my 256GB MacBook.
And when I'm finished, I can put it in my pocket and be done with it. For fieldwork, the size, capacity and performance is an absolute godsend. RAW files and videos eat up space but with the extra storage to work with, there's a lot less anxiety.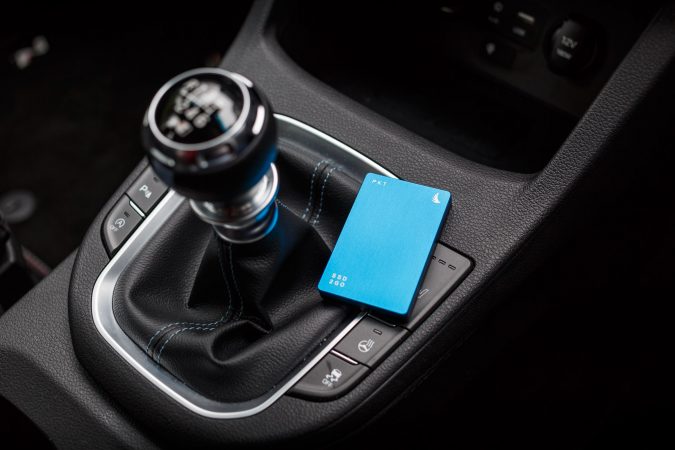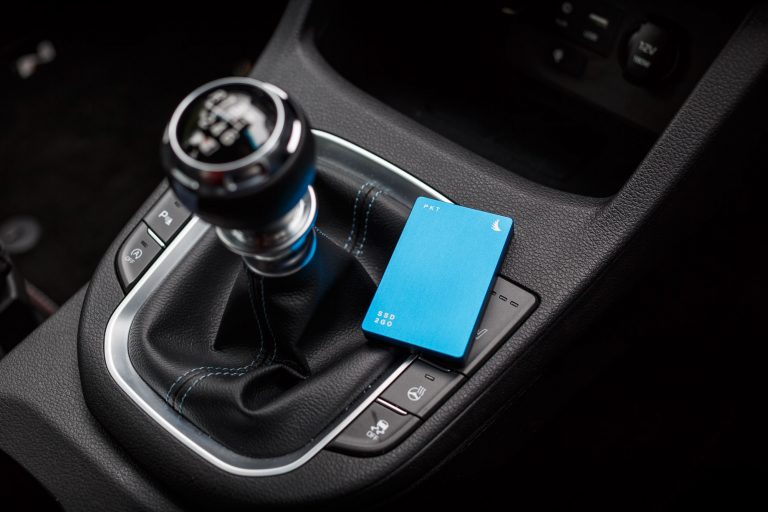 The best feature? Because it's a solid state drive, it should be more durable than a conventional HDD which is quite sensitive to drops and knocks. With a rated mean time between failure of 2,000,000 hours and a 3-year limited warranty, it should put the professionals' minds at ease.
Verdict
Angelbird sell the 512GB variant for around €370. This is pricey, but the performance is top notch too, remember.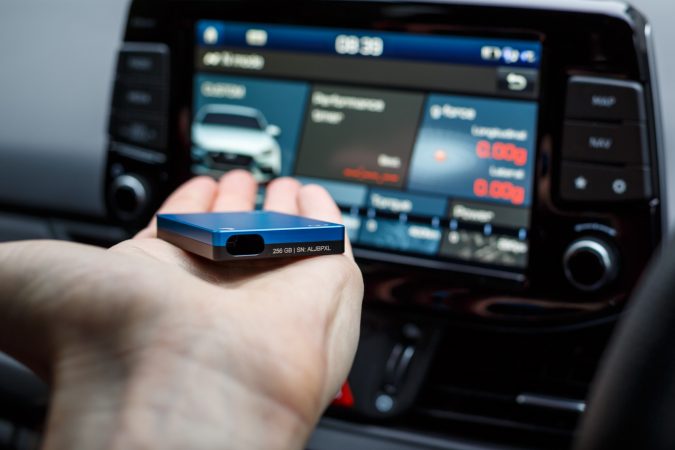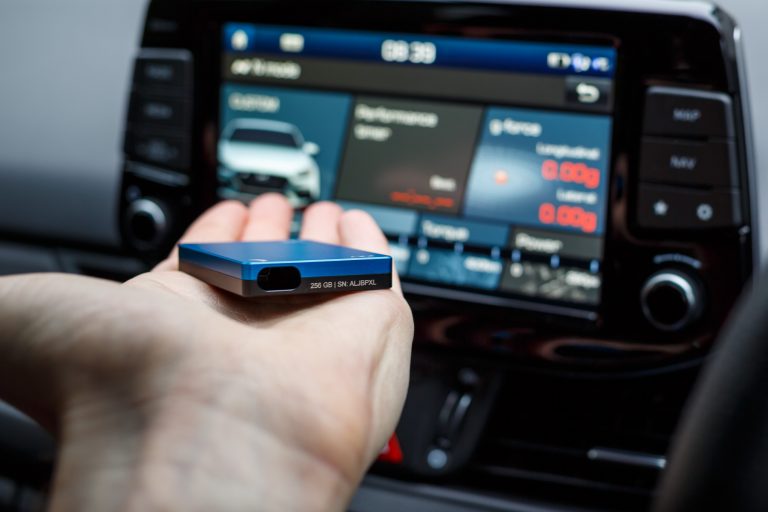 Nothing will compare to the SSD2GO PKT's minuscule dimensions and lack of weight. It's a stupendous bit of kit, especially for professionals on the go. It's also future-proof, with USB-C 3.1 Gen2. Angelbird know that their product is designed for photographers and videographers, so I wouldn't doubt its durability.
This is a portable SSD that is literally a 'bring and forget', and that is its USP. If you're looking for a convenient portable storage device that maintains rapid performance, then give the SSD2GO PKT a go. The 256GB variant is unavailable now, but the 512GB alternative will offer more space, so it will suit most users.