After a hard day's work testing a car around the scenic Lake District, we stopped off at Stanley House in the picturesque Eskdale Valley in the heart of the Lake District. I opted for two night's stay, which costs a very reasonable £55 a night. It offers double guest rooms from £65 per night, with four-bed family rooms priced at £130 per night. The whole house can also be hired making a great escape to the country for large groups.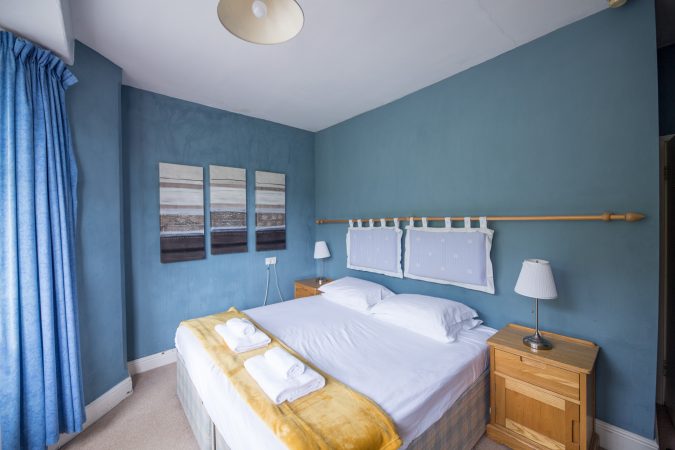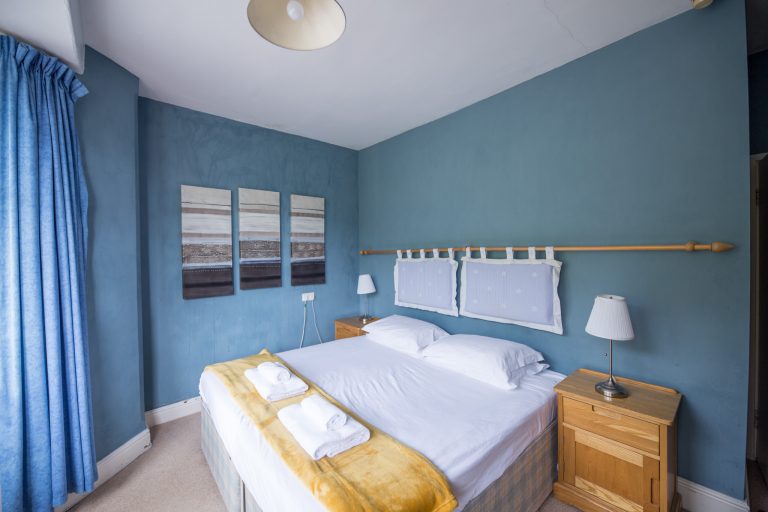 Scenic Surroundings
Stanley House is an ideal base for ramblers and potential sailors. It is close to Scafell Pike, England's tallest mountain and Wastwater, Britain's deepest lake. The hotel boasts stunning scenery and is located near Hard Knott Pass.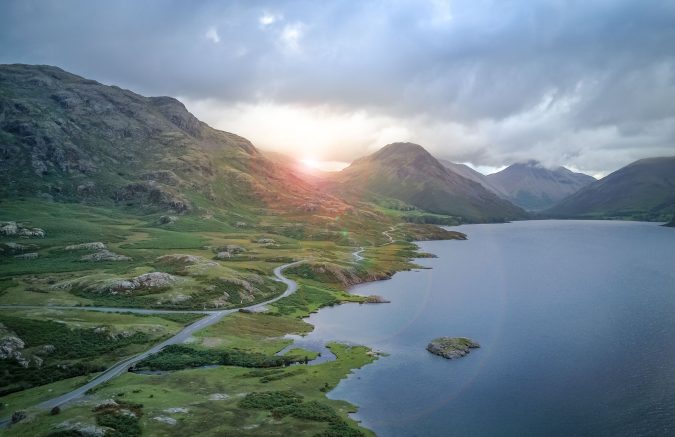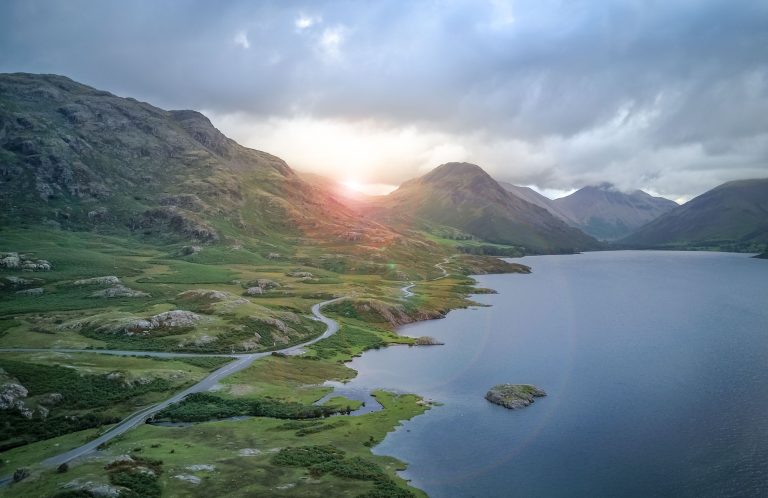 Built in 1984 – A Real House of History
Built in 1894 using Edinburgh grey and Cumbrian pink granite, Stanley House was planned to start life as overflow accommodation for the neighbouring Woolpack Inn. It then became Stanley Ghyll Hotel and housed mineworkers from the Esk Valley. After that, it was a holiday home for underprivileged and workhouse children. Thankfully, workhouses have been abolished and it has operated as a Bed and Breakfast ever since!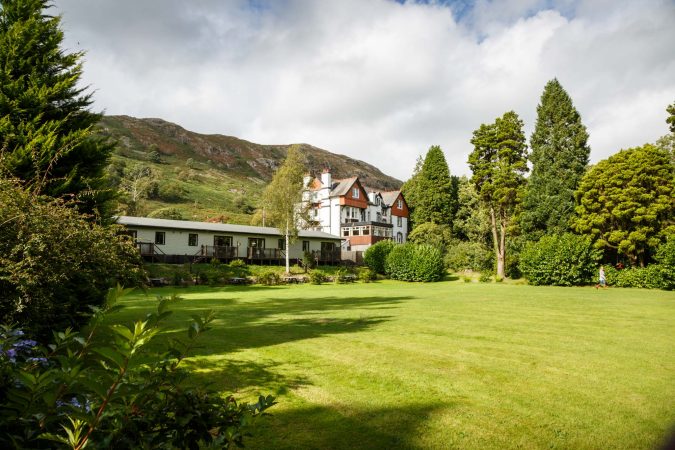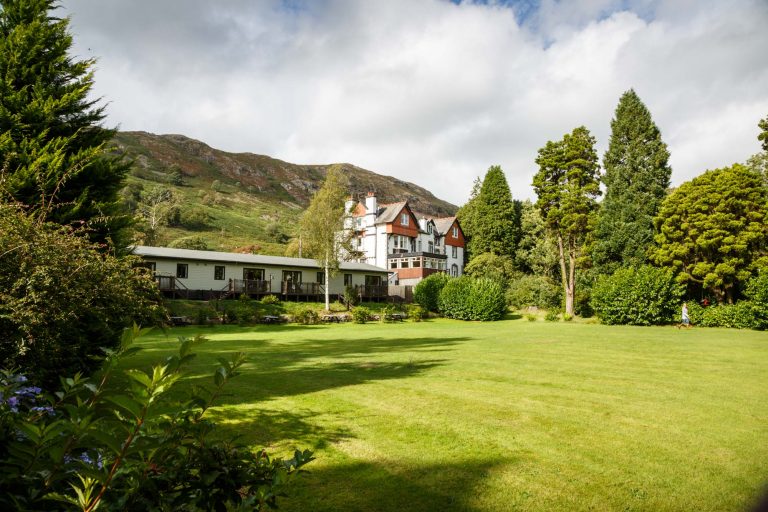 Perfect For Relaxing
These days, Stanley House attracts a wealth of visitors from all sections of society. The tranquil setting lends itself to exploring and visitors can then relax in style in the comfortable sitting rooms.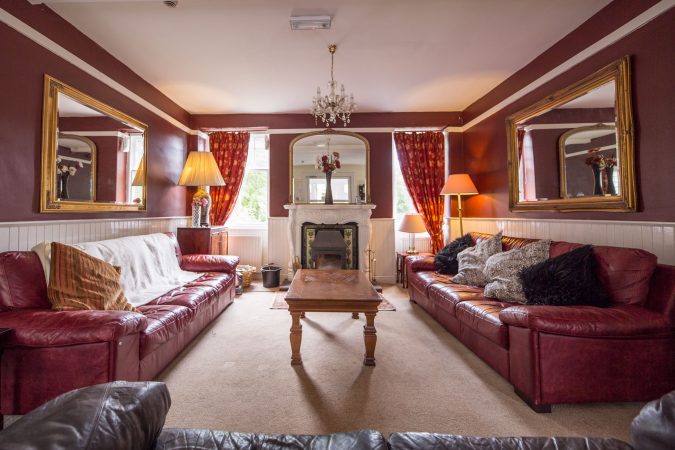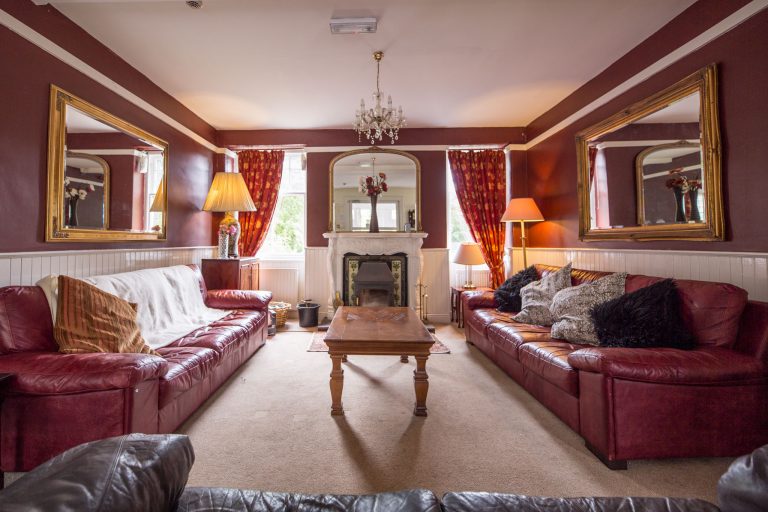 Stanley House has a large range of guest rooms with ensuite bathrooms, public lounges, sitting rooms and a huge garden. The hotel is dog-friendly with man's best friend allowed to stay in the first floor bedrooms for a fee of £5 per night.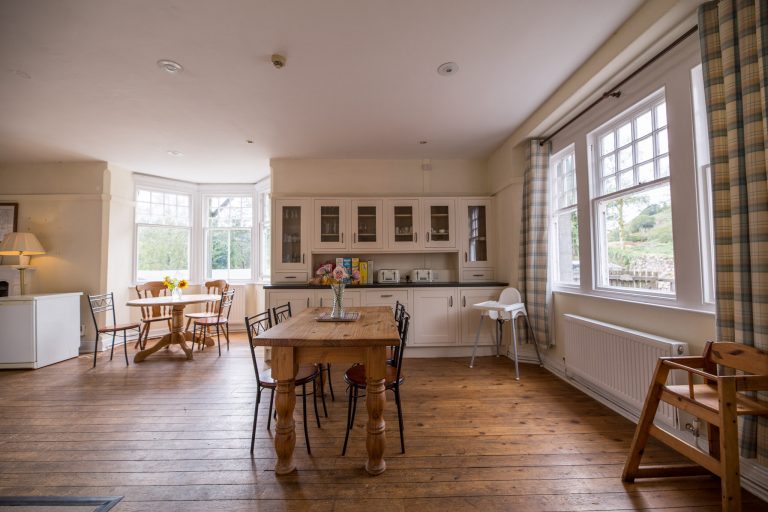 They are also welcome in the lounges and gardens but are not allowed on the furniture. Breakfast is extra but the hotel is self-catering, so you have the option of preparing your own food in the open plan kitchen and eating in the public dining room. Otherwise, the Woolpack Inn is five minutes up the road and is open all day.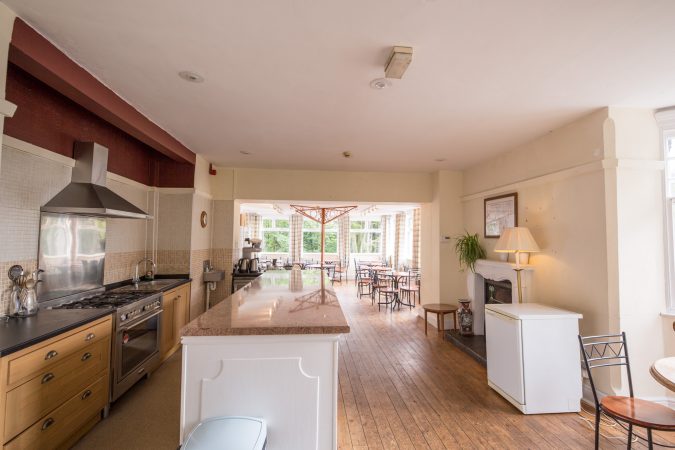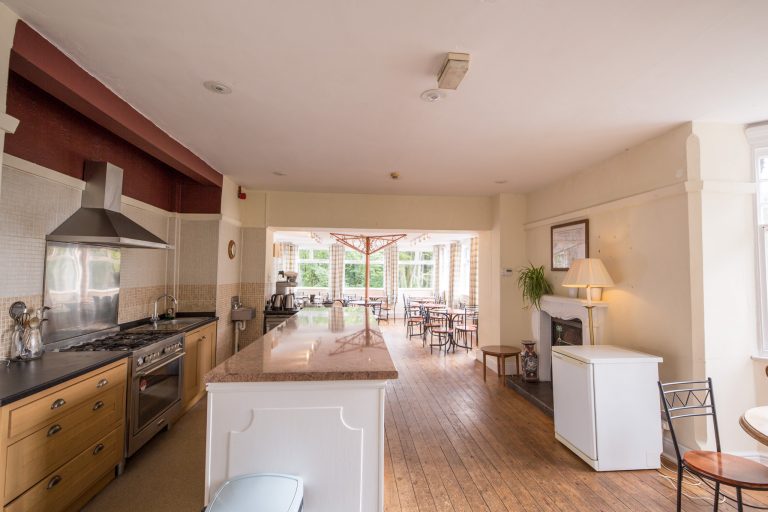 Electric Car Charging Facility In The Lake District
Like us, if you are travelling by electric car Stanley house offers a car charging port free of charge to its guests. The outlet is a 22kw type 2 charger.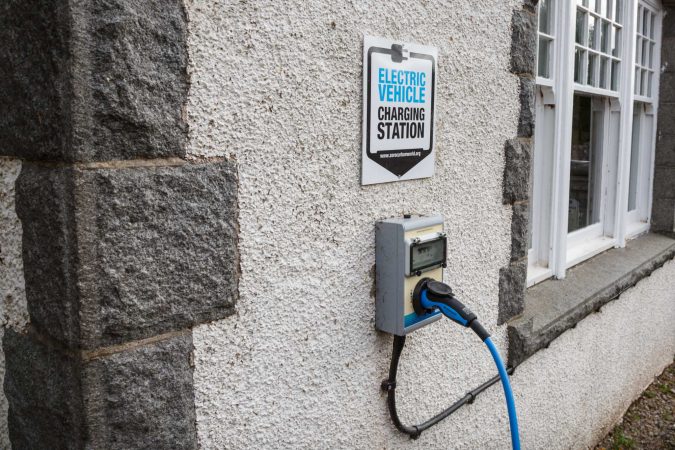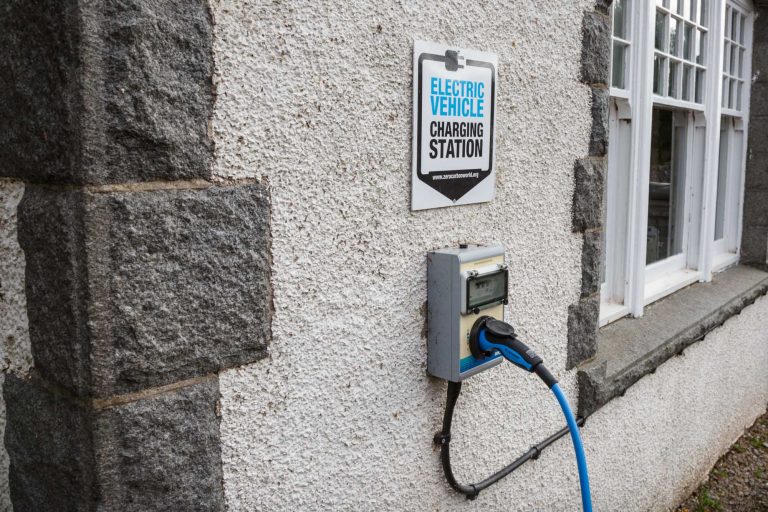 This facility has the power to charge even the most demanding electric cars in less than 6 hours. We visited the hotel using a Tesla Model X and being able to recharge the car overnight meant that we could spend the full day exploring.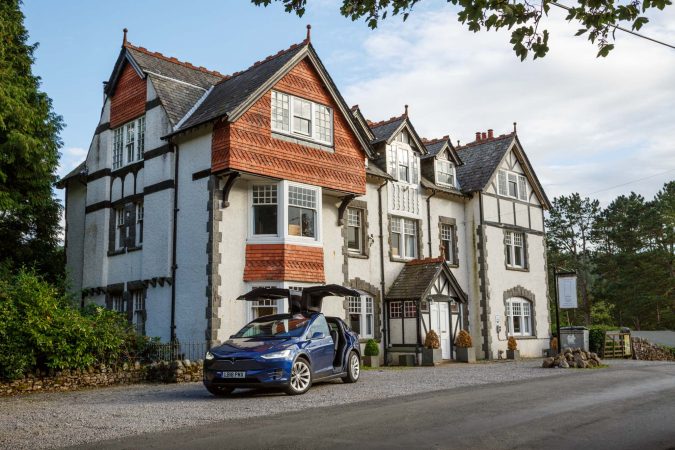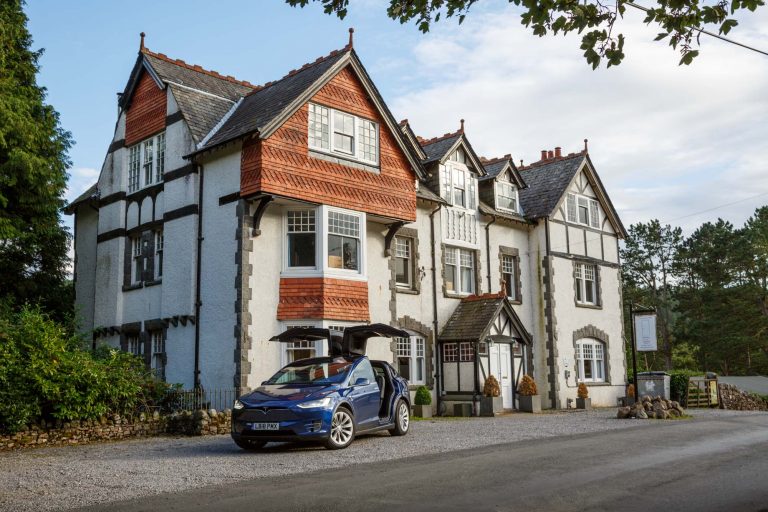 Eco Friendly
Lots of efforts have been put in to make the hotel as environmentally friendly as possible. They received a grant from the Department of Energy and Climate Change allowing them to install a log burning biomass boiler that produces all the heat and hot water for guests. On a house of this size that is a good saving.
Ravenglass and Eskdale Railway On The Doorstep
The Stanley House is also a hit with rail enthusiasts as the Ravenglass and Eskdale Railway is close by and a steam train actually passes the front door. The picture below was taken from one of the front guest rooms on the first floor.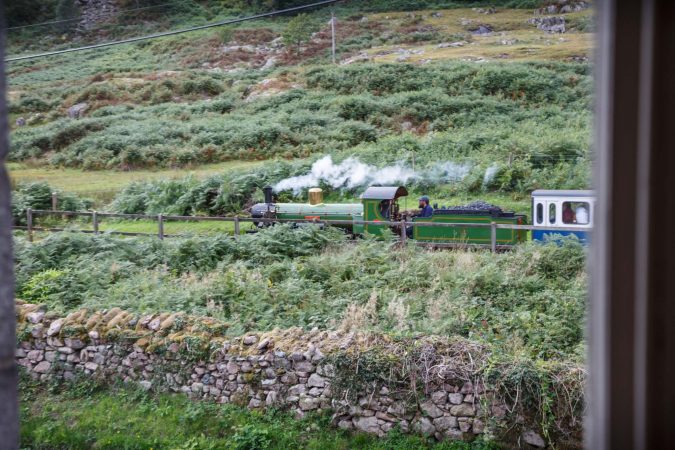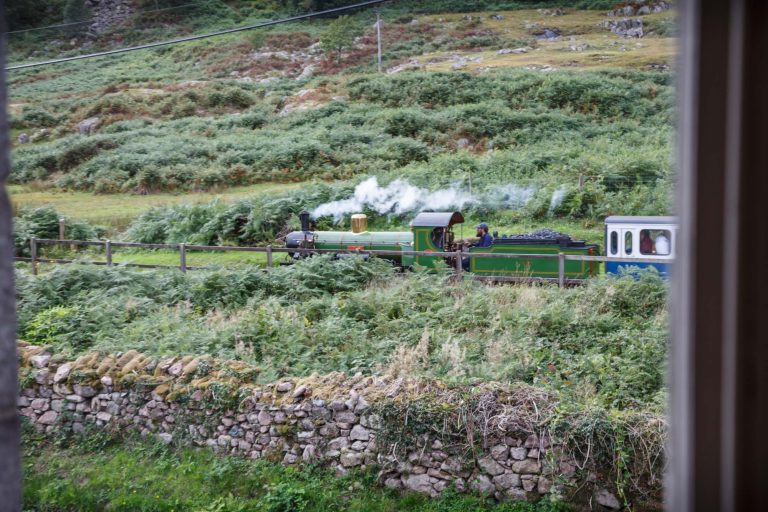 Something for Everyone
As with any travelling in the Lake District, sometimes you will be beaten by the weather but Stanley House has a hidden gem, on the lower floor there is a private cinema, with a large screen allowing enough room for most of the house to share a film together on a wet and windy day. So, all in all, there is something for everyone here. Stanley House is well worth a visit.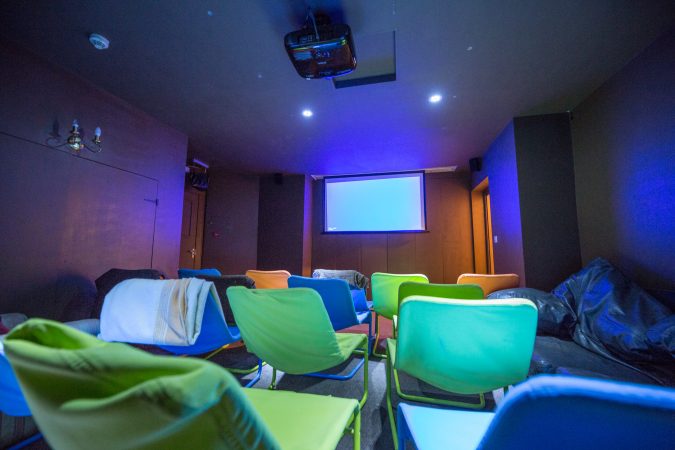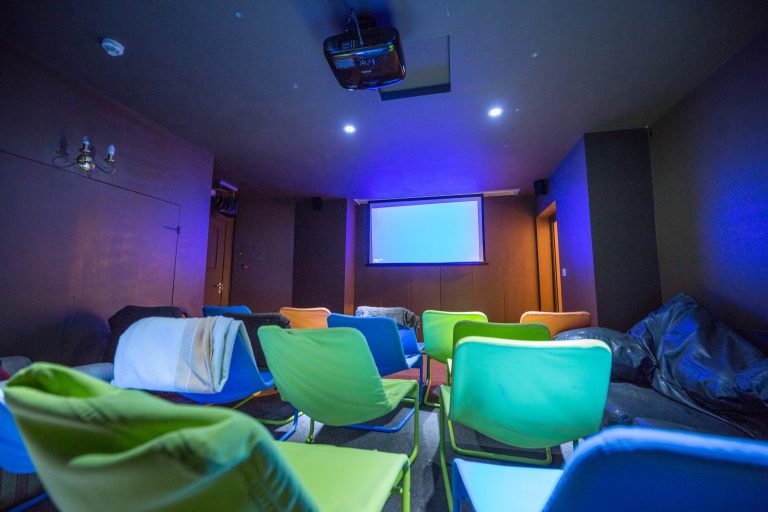 Stanley House Gallery