If you, like many of us, are juggling an assortment of devices on a daily basis, you're probably familiar with the endless struggle of keeping everything charged up. The tangle of wires and chargers can be a pain, not to mention a bit of an eyesore. Enter the STM ChargeTree Go, a portable 3-in-1 wireless charging station that promises to streamline your charging routine, whether you're at home or on the move.
An Ingenious Solution to the Charging Conundrum
The STM ChargeTree Go isn't just your average wireless charger. Most chargers can manage one device at a time, but the ChargeTree Go can power up three devices simultaneously. It's specifically designed for those of you who are part of the Apple ecosystem, but also extends compatibility to Samsung/Android devices.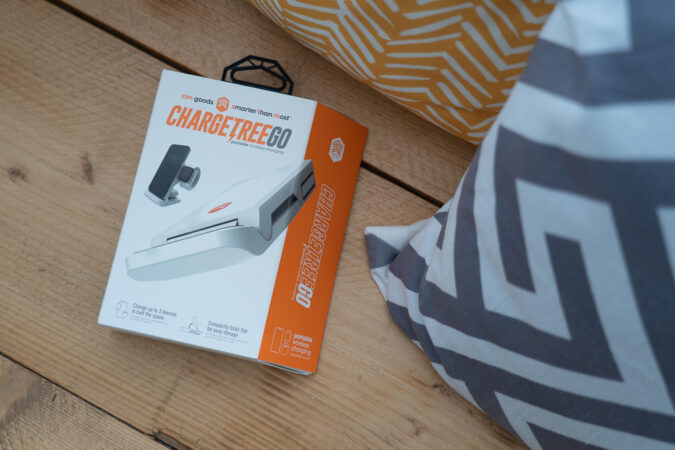 There's a charging pad for your iPhone (compatible with iPhone 8 and onwards), while the built-in platform serves as a charging mat for your Apple Watch. Plus, it also accommodates your AirPods, whether they're the 2nd, 3rd generation or the Pro version.
Compact and Portable, Yet Power-Packed
What sets the STM ChargeTree Go apart from its competitors is its sheer portability. When folded up, it still works as a charging platform, effectively enabling you to charge your devices even in tight spaces. The space-saving doesn't stop there. The spring-loaded, retractable Apple Watch charger neatly tucks away into the device when not in use, saving even more space.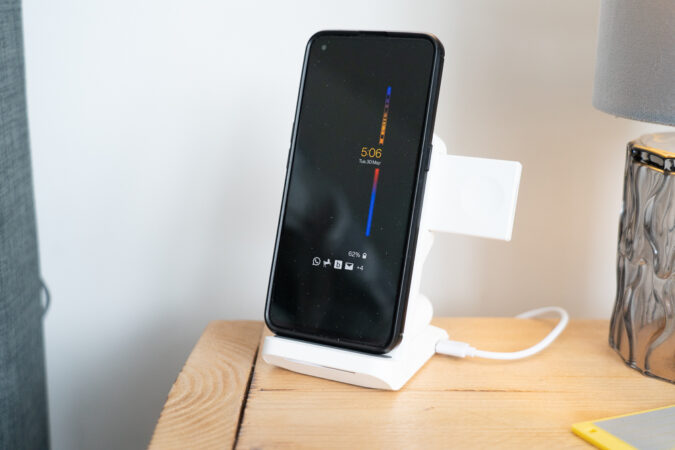 Moreover, the slim, vertical format means it takes up minimal space on your desk or nightstand. The ability to fold compactly for easy transportation ensures that you can take it from home to office or on your travels, hassle-free.
Easy Charging with a Conscience
The STM ChargeTree Go is Qi certified, which means it's approved by the Wireless Power Consortium and safe to use. It's also designed to work seamlessly with most non-metal phone cases, including slim silicone and official MagSafe cases, making it extremely user-friendly.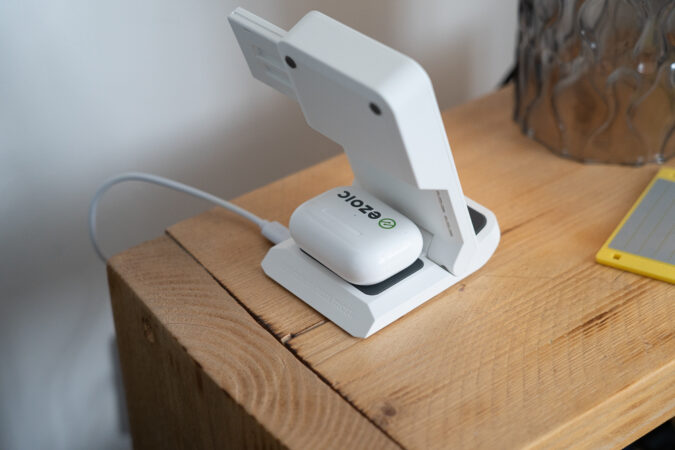 Final Thoughts
The STM ChargeTree Go is a highly recommended accessory for any Apple or Samsung/Android user. Its ability to charge three devices at once not only saves space but also simplifies your charging routine. At a price tag of £69.99, it's a small price to pay for the convenience and portability it brings to your daily life.