STM Goods DUX iPad Case
Testing phone cases is definitely not within my area of expertise, but when I got approached to try out a premium case for the iPad Air 2, I decided to give it the go ahead.
It's not entirely without reason as well, we spend a lot of money buying gadgets, and thus we want to keep them in shape. These days, I'm sure almost everyone these days run a phone case to keep their delicate electronics away from the elements.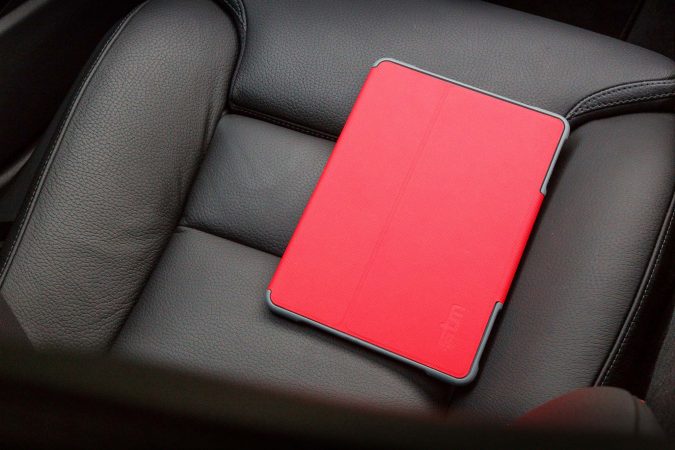 But then, you'd have another dilemma, do you go all out and splash on an expensive phone protector for your costly phone, or would a budget-friendly one be good enough? The STM Dux we have here is certainly the former, and I'll see if its truly worth it.
First Things First – Opening it up
It's apparent that they've spent a lot of attention on the product packaging. The box was simple to get through and its well built for a one time use packaging. Shame that you won't be keeping it around, but presentation is important once you're at the upper end of pricing.
Getting it out of the box, the initial impressions are positive. It's a lovely feeling case, built with tactfully chosen materials. That includes your fair share of polycarbonate, rubber and polyurethane. The closing mechanism revolves around magnets as well.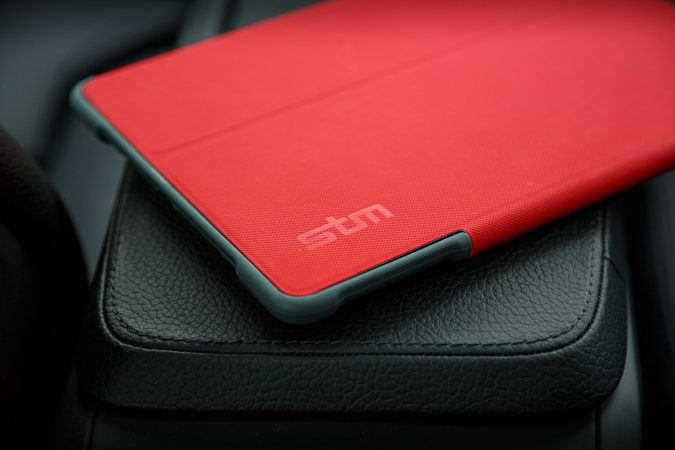 Installation is straightforward, insert your tablet from the volume button side first, then daintily press on the corners until it seats in satisfyingly. Once properly installed, its very taut and your tablet won't fall out on its own.
Once installed, it doesn't add too much bulk to the iPad. In fact, I think that it integrates well enough to be considered an original equipment offered by Apple, and Apple themselves actually sell the Dux from their own store.
Using The STM Goods DUX Case
As you can see, my unit is the vivid red variant, which looks great. The edges are protruding as well, meaning that you can safely leave your tablet with the display facing the surface and it won't get scratched. Of course, it also offers extra protection should you unfortunately drop your tablet face down.
The buttons are all still easily accessible, and all the ports are still usable. The window at the back of the case is a nice touch to spruce up the look of the case as well. Manufacturers often spend a lot of time designing the rear cover of a phone or tablet, but all that effort is thrown out once you stick it into a protective case. STM acknowledges this, and has devised a solution without compromising a lot on the protection offered.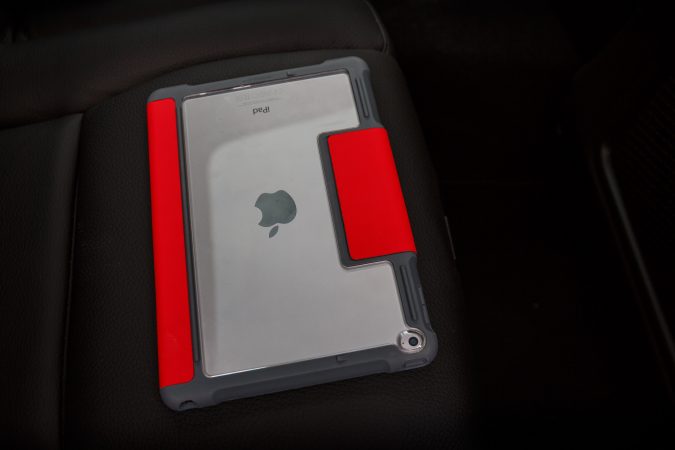 The magnetic latch that the case uses also acts as a stand for the tablet, allowing hands-free media consumption or typing. The inside of the case is covered in soft microfiber that goes easy on the glass display. The best thing about this case is that even after my fair share of handling the case, fingerprints are kept to a minimum.
I love how the case has thinner material around the spots where you'd typically hold your iPad as well, while the corners have extra thick rubber bumpers offering extra drop resistance. The magnetic clasp stays in place tightly and doesn't move around even when forced to.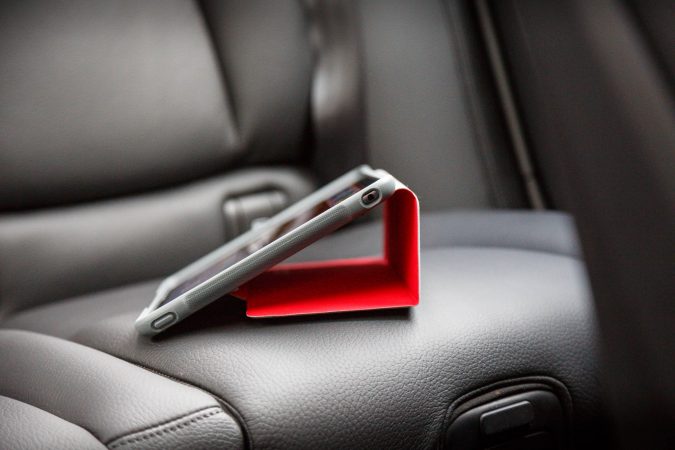 So, all of that is well and good, but how effective is the Dux protective case at actually protecting? Supposedly very well, in fact, it passed a military standardised durability test, surviving 26 drops from 4 feet, or 1.2 meters. This is much more impressive once you hold the Dux and realize how slim it actually is. You can see their drop test here.
Verdict
Is it worth the money? Perhaps, if you have the money to spare. It's nice to have a very well-built case that you won't be replacing anytime soon. Right now its selling for around £42.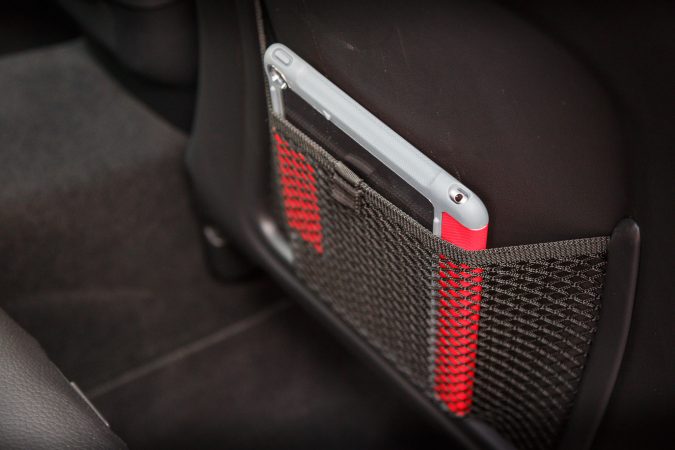 That said, you do spend a lot of money on an iPad, so it may be wise to not skimp on something made to protect it. It's a peace of mind, if you will. You won't be replacing it anytime soon anyway.