Laptop backpacks are something we generally do not think about a lot until we need one and then it can be a bit difficult deciding on the best one. It can be a bit confusing but thankfully I came across a brilliant backpack – the STM Goods KINGS 15″ Laptop Backpack. It is the perfect mix of functionality, looks and durability at a great price. Here is everything you need to know about this backpack.
Functionality is the top priority
The main function of a laptop backpack is obviously housing your laptop in a safe and reassuring manner. The STM Goods KINGS 15″ Laptop Backpack does that perfectly. The main laptop housing is padded on the front, the back and all the sides to offer protection even if you end up dropping your backpack and it lands awkwardly. The foam used for this padding is of high-quality and maintains its shape and form offering adequate protection even when the backpack is fully loaded.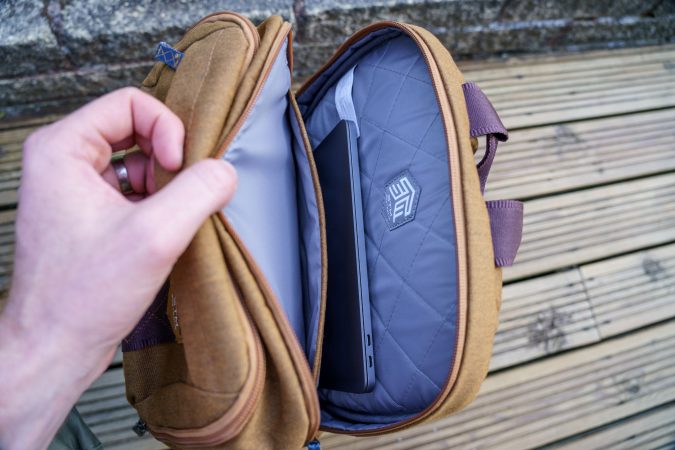 More importantly, it covers every corner without any gaps which means that there are no vulnerable points. This backpack can house laptops of up to 15-inches which is pretty much every laptop out there. This backpack is more than adequate for everyday use which might even involve a lot of travelling in crowded public transport. This is probably the next best thing to packing your laptop in a kevlar lined briefcase.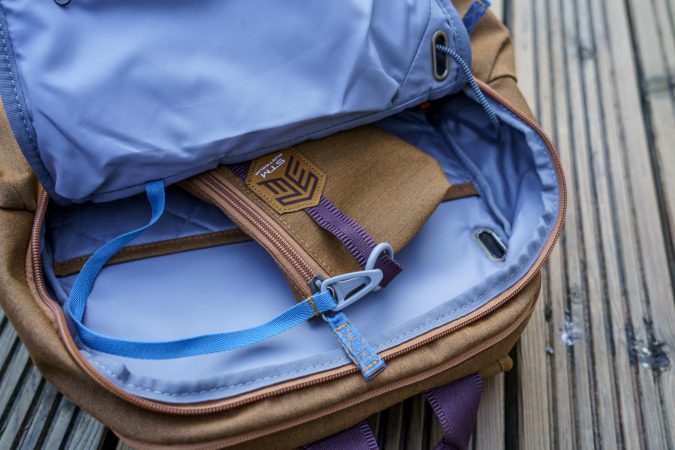 Practicality to the max
It is understandable that most people wouldn't carry separate backpacks for their laptop and other belongings. A good laptop backpack should be able to house pretty much everything you need to carry with you when on the move and the STM Goods KINGS 15″ Laptop Backpack really shines at that. There are multiple compartments of all shapes and sizes that allow you to house everything from tablets and power banks to headphones and sunglasses.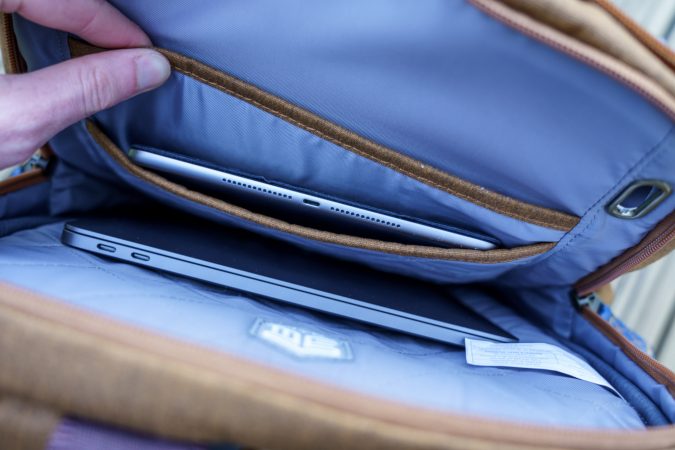 It manages to do this without being cluttered which means that you will know where something is exactly when you need it.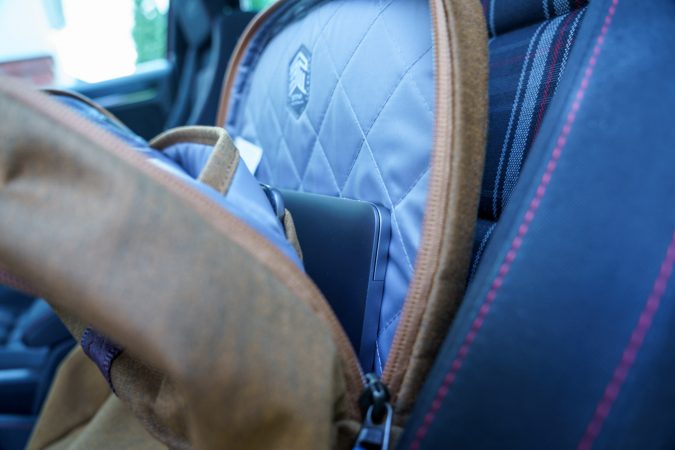 There are cable management solutions in place and many of the compartments are interconnected allowing you to store the power bank in one place and charge a phone or a tablet in another without getting everything all tangled up or crashing into each other. There is extra space for your regular stuff as well with a total storage space of 22-litres available onboard the laptop backpack.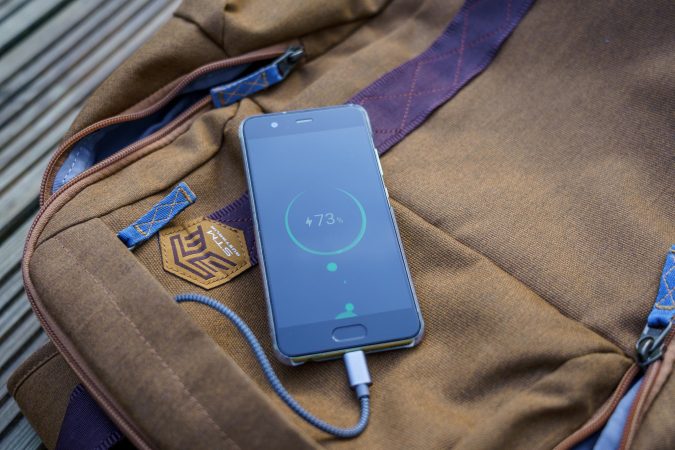 Comfortable and durable
It goes without saying that just being able to fit a lot of things and storing them safely isn't all. This functionality should not come at the cost of hurting your back and shoulders. The STM Goods KINGS 15″ Laptop Backpack thankfully is very ergonomically made and despite using it for an entire day I did not feel any discomfort or pain.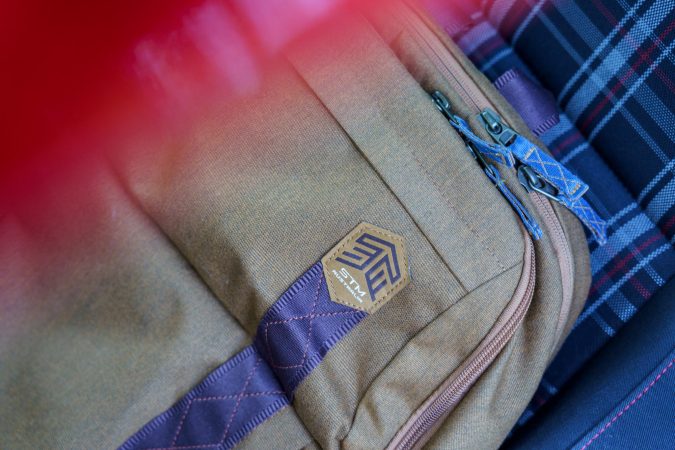 The material used is of high quality and will withstand regular wear and tear quite well. All the zippers and straps and small bits are very durable and you can use this backpack quite roughly without ending up in an embarrassing situation like the strap breaking out of nowhere or a zip coming open.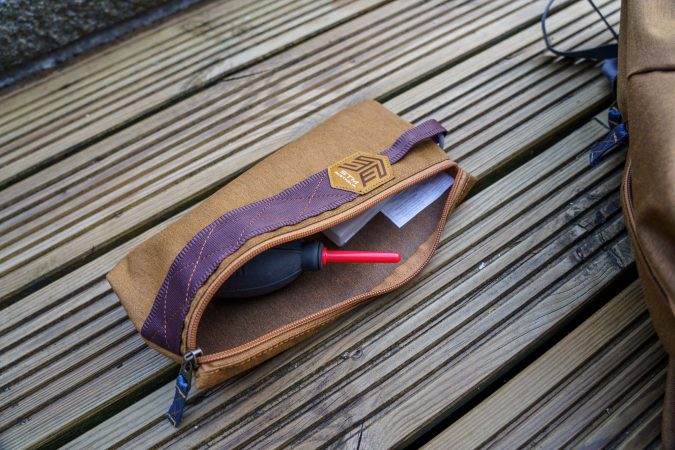 The extra removable pouch is also a nice touch to store the really small stuff. All of this comes in a classically charming appearance which just makes it that much more worthy.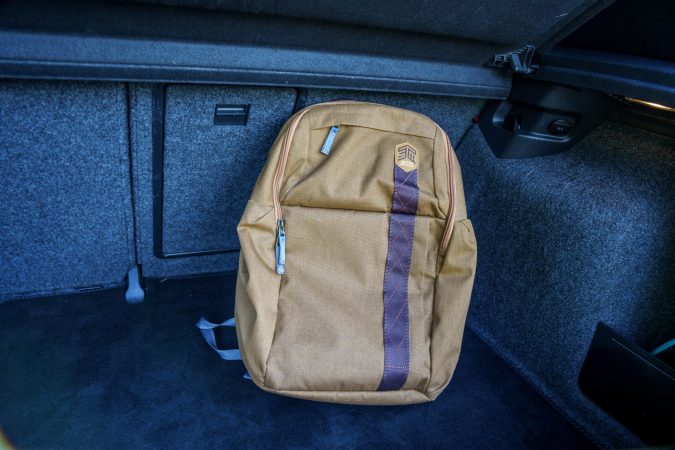 Verdict
Priced at just under £100, this backpack is well-made, well-designed and something that will prove to be very useful on multiple fronts. If you are looking for a safe and stylish backpack that will last for a reasonably long time then the STM Goods KINGS 15″ laptop backpack is definitely worth a gander.