Often times when we buy laptops and other gadgets, we tend to do a lot of research for the gadget itself with the bag becoming more of an afterthought. As such, we often end up with a bag that does not really do justice to the laptop or gadget.
Getting a different bag with a bit more substance is the right way to go before things get broken and that is where the MYTH Backpack comes in. Here are some reasons why you should consider this backpack.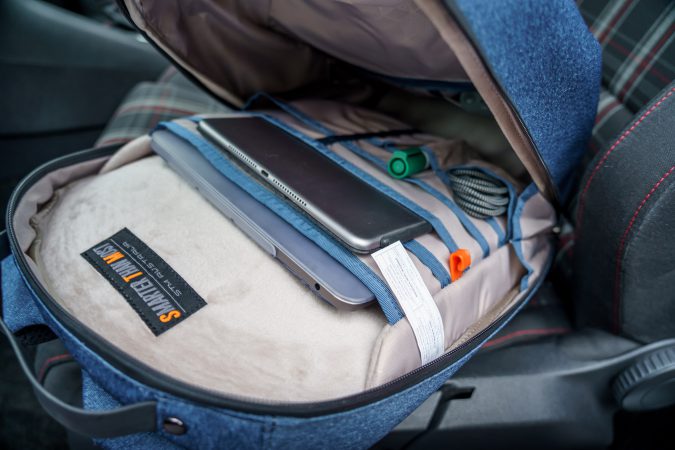 Stylish But Useful:
Normally, backpacks come under two categories. Some are extremely stylish but lack functionality while others score high on functionality but no so much not the aesthetic side of things.
Achieving good looks with great functionality is something rarely seen anywhere and even scarcer in the world of backpacks. The styling here is classic with dual tones that go well with each other.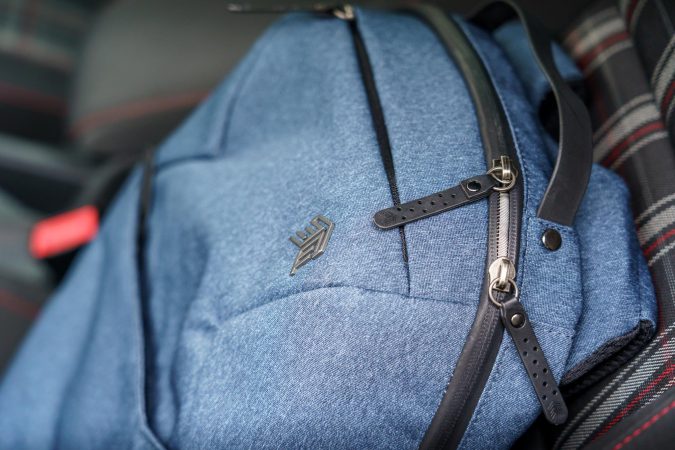 The colour tones used are muted that gives it an elegant look. They haven't gone overboard with the styling which means two things. It isn't loud and attention-seeking as backpacks normally are and more attention has been focused on things that really matter.
It is available in three colour options – granite black, slate blue, and windsor wine. It can fit laptops with screens of up to 16″ with room for other gadgets and a sunglasses as well.
Attention To Detail:
One area where most backpacks come up short is the consideration given to the little things. This can result in flaws that might seem trivial on the surface but can have a huge impact on the usability of the product.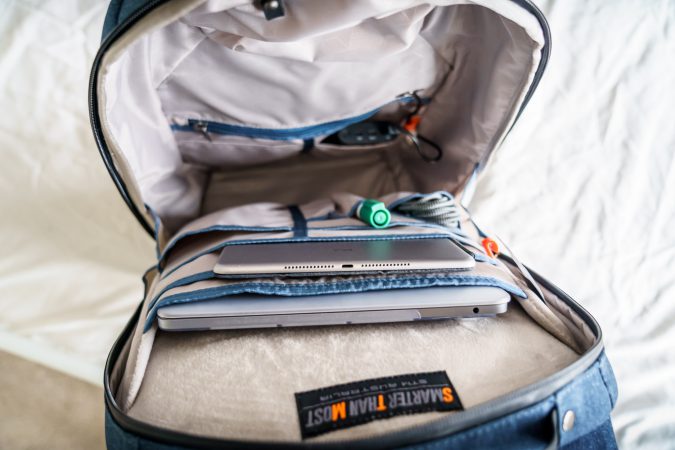 One common such issue is the presence of corner gaps. It does not matter how good the foam protection is elsewhere if the joints and seams aren't up to the mark. In the unfortunate event of a fall, it is highly likely that the impact is at one of the corners. The Myth backpack takes care of this and ensures that there are no weak spots anywhere.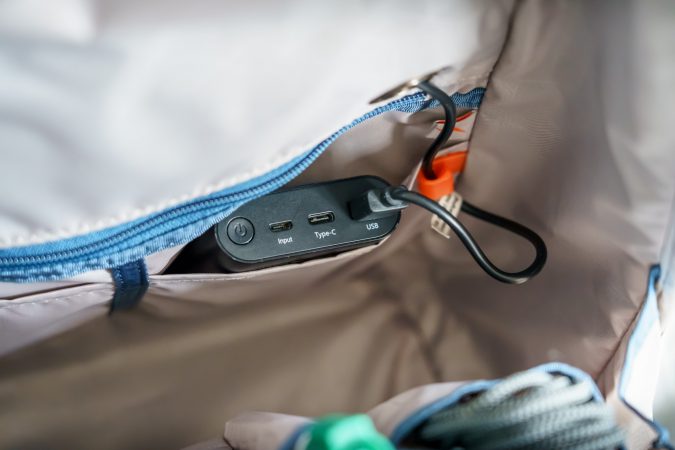 This all-around protection should be the primary criteria when judging a backpack and the Myth scores highly here. Other small things that the Myth bag does really well is including great cable management with its CableReady system that allows you to charge your gadgets on the go without any pesky cable sticking out. Storing AirPods and earbuds in the Myth is a breeze too thanks to handy compartments.
Beautifully Ergonomic:
Most of us live with our backpacks on a daily basis and this makes ergonomics very important. The STM Myth scores highly here as well. Features like the air channel back panel and lumbar support keep things comfortable over long periods of time. It can also be easily connected to other luggage for easy check-in at airports.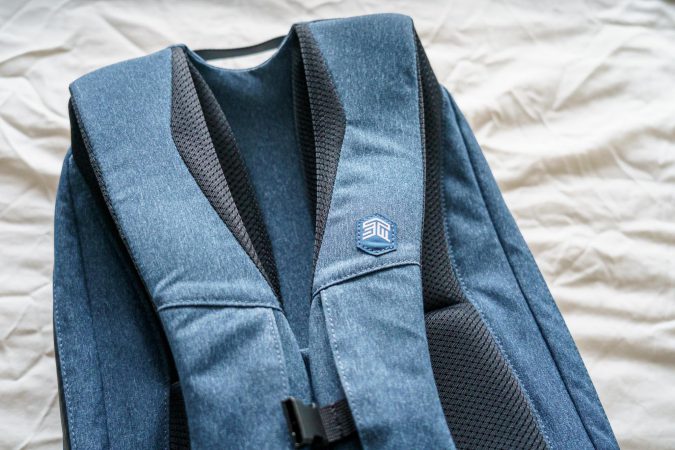 Wearing this backpack for long periods of time isn't an issue. Instead of the weight being distributed essentially along two regions of regular backpack straps, the back-panel-and-yoke system offers better weight distribution which results in a relaxed experience overall.
Some specs:
Weight: 2.2 lbs
Material: 100% polyester
Fits: Up to 16″ laptops
Zippers: Reverse coil
Waterproofing: C6DWR coating
Dimensions: H 17.7 x D 11.4 x W 5.9 in