Subaru are teasing us car fans by leaking images of a BRZ plastered with the STI badge on it, but hold your breath it, may not be worth getting that excited about.
On their Japanese site (and the fact it was released only their Japanese site is worth noting) STI released a few tasty images of the BRZ with the STI badge on it. Now, STI are to Subaru as the S line is to Audi or the M performance is to BMW. So this means that you can expect changes in the performance area, it will certainly be more sporty. It is expected that the 197 bhp 2 litre flat 4 engine is likely to be hoisted up to around the 250 bhp mark. A car with forced induction is likely to top 150 mph as a top speed and is likely to reach 0-60 mph a lot faster (around a second). This means that the BRZ will do over 10 mph more on the top speed front and will go from 0-60 in around 6.5 seconds, compared to the 7.5 seconds of the standard BRZ. So in terms of the engine, you can expect more power.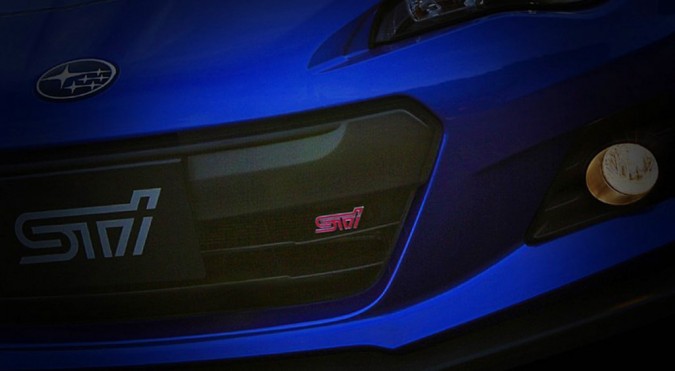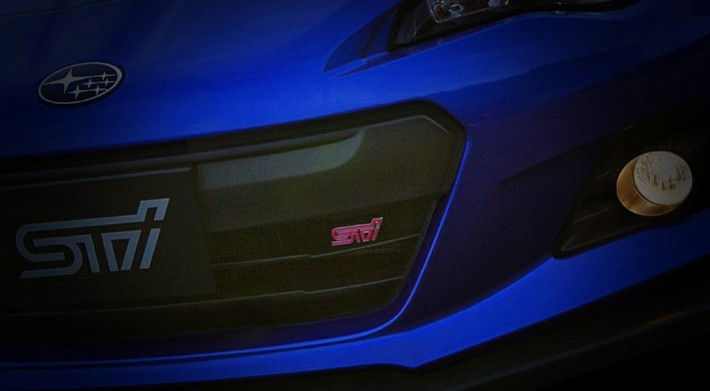 However power is not all that makes a car great (though I know of some enthusiasts that will beg to differ) and the STI is set to go on a diet, with potential carbon fibre body parts (this includes the roof and bonnet of the car) and racing seats. This would bring the weight of the car under the 1250 kg mark. Whilst the size of the rims of the car will increase by an inch ( 17″ to 18″), they will be lighter. And there looks to be stiffer suspension.
All of the above information may get your heart racing a little, as it should, but there is one flaw. A BRZ STI will more than likely be released, in Japan only. What we can expect is not a speed demon, though it is a more powerful car than the standard BRZ, but we can expect a production version of the BRZ tS concept unveiled at a gathering of some sorts at Fuji Speed way.
So something to get excited about, and even though it may not be a supercharged monster, the car is a stunner and will certainly turn heads and just imagine what it's going to sound like. And last but not least is the price tag, the car is estimated to be around £30 000, compared to the £24 000 of the standard BRZ. There is a lot of ambiguity about the BRZ STI at the moment, as there often is in the car industry, only time will tell what you can expect from Subaru's creation, so sit tightly.