One of the biggest carmakers to have (so far) stayed out of the EV loop has been, interestingly, Suzuki. While they have plenty of hybrids for sale, it hasn't yet announced any plans to unveil a fully battery-powered vehicle. At least, until now… As Suzuki preps its first ever EV, though it is only a concept at the minute. On the bright side, some of it will trickle down the lineup.
How 'soon', you might ask? Well, sometime beyond 2025, which is when we'll get to see many more Suzuki EVs zipping around. For the time being, we can analyse their eVX concept to get a sense of what this future will be like. But don't worry, off-road fans, as Suzuki doesn't intend in forgoing its tried-and-tested 4×4 roots. If anything, Suzuki's future EVs will embrace it.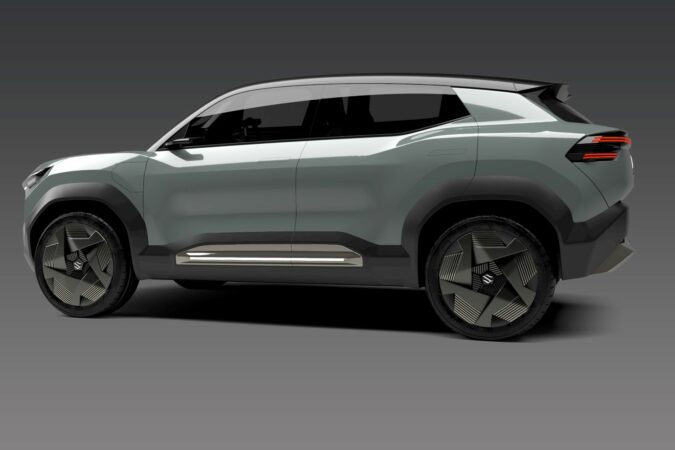 As Much Of A Suzuki As You'd Expect
The eVX combines the very best of Suzuki's 4×4-ness, alongside all the fancy tech and gadgets that you'd want out of an EV. As bold and brash as it may look on the outside, Suzuki promises that it's instantly familiar. Having sampled many current Suzuki models, I certainly hope that they'll bring something new to the table. There's also the question of its powertrain.
Not a lot of details were shared, but we do know that it'll come with a 60kWh battery pack. It also has a range of 550km – note, the eVX concept is tested as per the Indian MIDC cycle. That sounds like a good bit of endurance, so daily driving should be more than manageable. If your budget won't make room, this tiny little EV crossover will also come with a smaller 48kWh pack.