Athletes live an affluent lifestyle. They are paid well for what they bring to the pitch and the excitement we derive from them. For instance, NFL picks have become more challenging because the athletes have stepped up their games. It is the same with most sports. As a result, the money they earn has increased exponentially.
With the income rising, we expect them to live more flashy. This is the case for many athletes. So, we want to check some of the top stars with the biggest car collections.
Cristiano Ronaldo
Cristiano Ronaldo is one of the athletes with the biggest car collections in the world. He is a five-time Ballon d'Or winner and one of the greatest soccer players on the planet of all time. Considering this generation, only Lionel Messi is a competition; Cristiano is as brilliant as they come. His incredible garage does much to attest to that.
The former Manchester United winger has a collection worth around five million dollars, including nineteen cars. His cars include a Ferrari 599 GTB Fiorano, a Rolls-Royce Phantom, a Lamborghini Aventador, a Ferrari F430, and a Bugatti Veyron.
LeBron James
LeBron James is second on our list among the athletes with the biggest car collections in the world. He is a professional and famous basketball player. This NBA Champion boasts four NBA MVP Awards and two Olympic medals, and he has at least thirteen cars in his collection.
You should be among the people that pinned LeBron as a passionate car collection because he has been stashing luxury and expensive cars in his collection since he was playing for the Cavaliers. Some of his cars include the decadent Rolls Royce Phantom, Lamborghini Aventador Roadster, and many more.
Floyd Mayweather
Floyd Mayweather is also among the athletes with the biggest car collections in the world. We have never seen this famous boxing legend in the same car, and over the years. He has displayed a passion for hoarding the most superb and lavish vehicles, with seemingly endless garage space to spare.
In an interview in 2015, Mayweather estimated his luxury car collection at a staggering fifteen million dollars. However, what he said is an underestimation if we consider his Koenigsegg Trevita, valued at over $4.7 million. There are only two of these cars worldwide, and Mayweather owns one.
Mario Balotelli
Mario Balotelli is among the athletes with the biggest car collections in the world. His Camouflage Bentley Continental GT was one of the player's most iconic motors. Other cars include Ferrari F450, Ferrari F12 Berlinetta, Ferrari F450, Lamborghini Gallardo, Audi RS7, Audi R8, Maserati GT, Range Rover Evoque, and many more.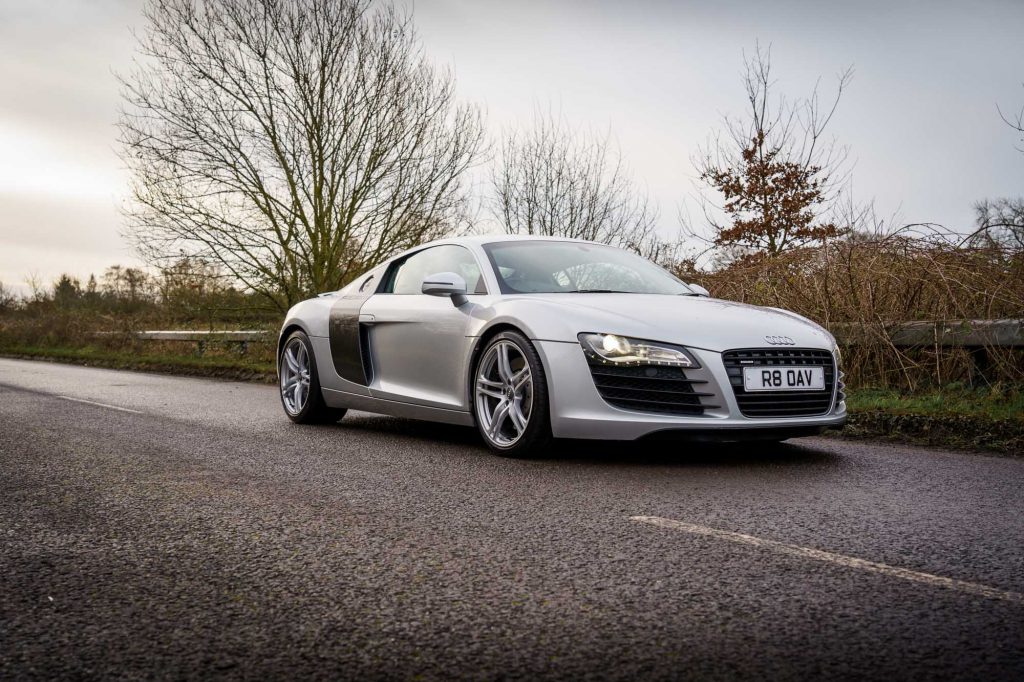 Zlatan Ibrahimovic
Zlatan Ibrahimovic has a garage filled with European cars, among which Ferraris have the most significant number. His car collections include the Monza SP2, the SF90 Stradale, the LaFerrari, and others. His garage also houses the Urus, the Porsche GT2 RS, and the GranTurismo MC Stradale.
David Beckham
David Beckham is among the most successful and prominent English football players and the athletes with the biggest car collections in the world. Beckham has accumulated one of the most impressive car collections, with dozens of models ranging from the sporty 911 Carrera S to the luxurious Rolls-Royce Phantom to the elegant Jaguar XJ.
Lewis Hamilton
Lewis Hamilton is a Formula 1 legend who owns at least a few impressive four-wheeled pets. The first car he bought was a used Mini Cooper, which boasted as many as five superb vehicles. In addition, Lewis owns a legendary 1966 Shelby 427 Cobra, valued at over five million dollars.
Other cars in his collection include the Merceded-AMG Project one, a Pagani 760 LH, etc.
Neymar Jr.
Neymar Jr. is also among the top athletes with the most enormous car collection in the world. His car collection is huge, with crazy cars like Lamborghini Veneno. Others include Ferrari 458 Italia, Maserati Mc12, Aston Martin Vulcan, Audi R8 Spyder Vulacan, Porsche Panamera Turbo, Mercedes AMG GT S, Range Rover SVA, McLaren 570S
Micheal Jordan
Micheal Jordan is the first billionaire sportsman who can afford to fill several garages with superb cars. His collections include a Ferrari 512 TR, a Chevrolet C4 Corvette, a Porshe 911, and a Toyota Land Cruiser. In addition, MJ owned two Mercedes, two Aston Martins, another Chevrolet, and a Bentley.
Shaquille O'Neal
Shaquille O'Neal is a retired basketball legend among the top athletes with the biggest car collection. All his cars are modified to fit him because of his body size, including beefy SUVs like Hummer H2S, Cadillac Escalade, and Jeep Wrangler. Others are straight-out cars like the Dodge Challenger or the Ferrari 355 Spider.