Elon Musk Has Finally Revealed The Model 3 At An Event In California
Tesla have finally revealed the new Model 3 at an event in California. The Model 3 is set to be the cheapest of the 3 Tesla cars with an estimated price tag of £25,000 in the UK, significantly cheaper than both the Model S and the Model X. The Model 3 carries similar headline figures to its bigger brothers, with a 0-60 time of under 6 seconds and a range of 215 miles.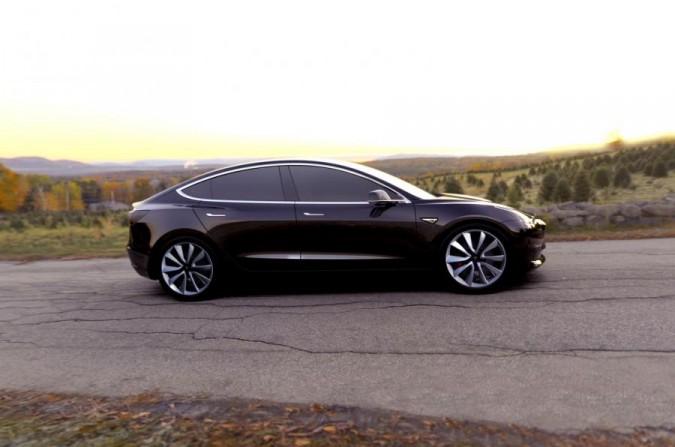 "We Want To Accelerate The Transition To A Future Of Sustainable Transport"
"Like every Tesla, Model 3 is engineered to combine range, performance, safety and utility. Smart design maximizes interior space, to comfortably fit 5 adults and all of their gear. Tesla makes fast cars, Model 3 is no exception. The high efficiency electric motor provides zero to 60 mph acceleration in less than six seconds. And when equipped with electric all-wheel drive, Model 3 provides safe and dependable traction in all conditions."
Motor Verso's motoring journalist Mark Burrow gave this insight on the interior of the Tesla below.
"The interior layout of the Tesla Model 3 has raised some criticism. It includes a 15-inch touchscreen which has been described by some as an office workstation, yet cutting costs is a clear explanation. Labelled as affordable, customers will not complain about the lack of features but rather complement the ease to access an electric car for the future."
Innovative Design Leads To A Better Quality Product
Elon Musk owner of Tesla claims that safety was of the upmost importance when designing the Model 3, and he expects the Model 3 to score 5 stars in every category. The Model 3 is designed to go up against the likes of the Jaguar XF and the BMW 3 Series. Musk boasts that the Model 3 has superior interior space due thanks to the lack of an engine, which allows the front seats to be moved forward in the cabin giving much more rear leg room.

Get Your Orders In, They're Selling Out Fast
Orders for the Model 3 have open for less than 24 hours and yet Tesla have already received more than 115,000 orders. All Model 3's come with the ability to use any of Tesla's Supercharging stations. There are only 3,600 worldwide but Musk wants to double this by the end of 2017. Deliveries of Model 3's aren't expected to take place until at least 2017.